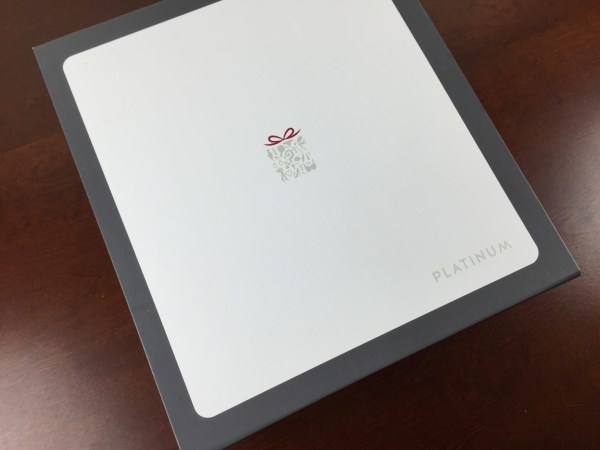 Happy Valentine's Day! The Fantasy Box is an adult subscription box designed to enhance partner intimacy with step-by-step instructions of fantasies matching the included goods. The special edition box designed for The View was designed for TV, so it's very PG. If you're not interested in adult boxes, read no further!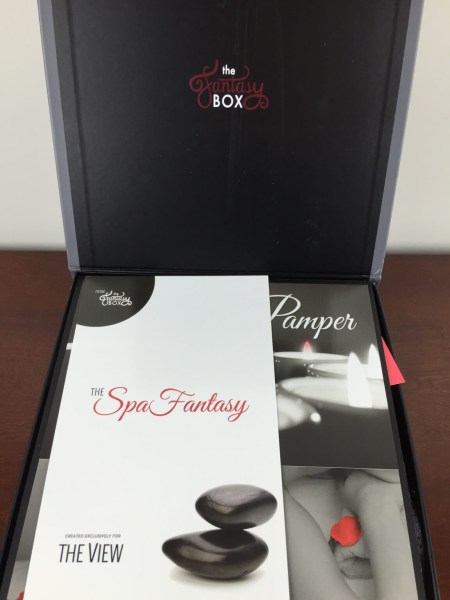 Fantasy Box provides a luxury date night experience for couples, and the date night in this box is the Spa Fantasy.
There is an introduction to the fantasy.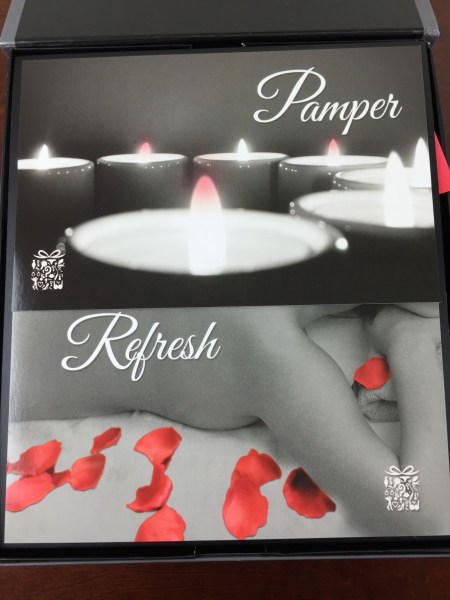 The back of these cards detail the role that each partner plays.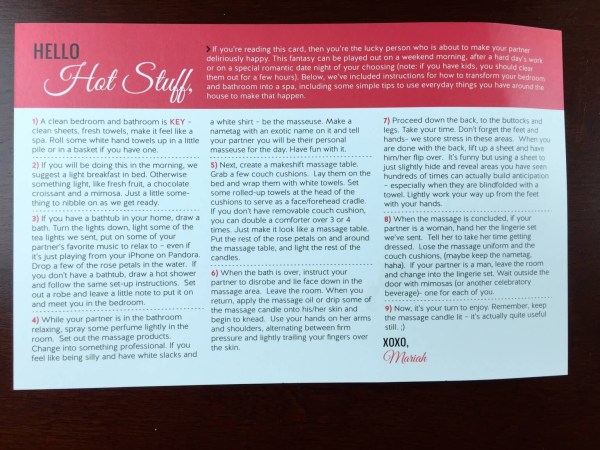 Instructions for the pamperer to set up a spa experience.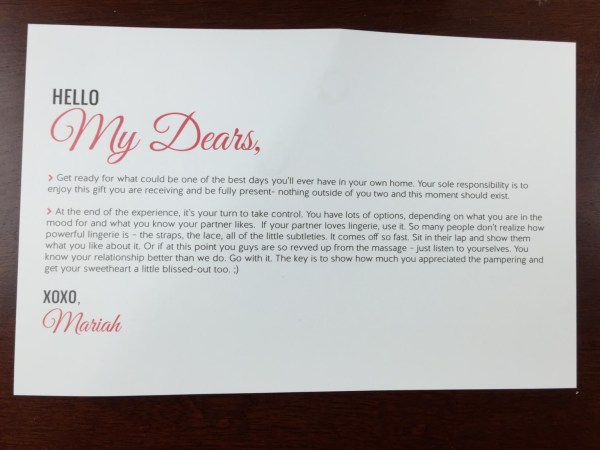 The object of the pampering doesn't have too many instructions! You know what to do!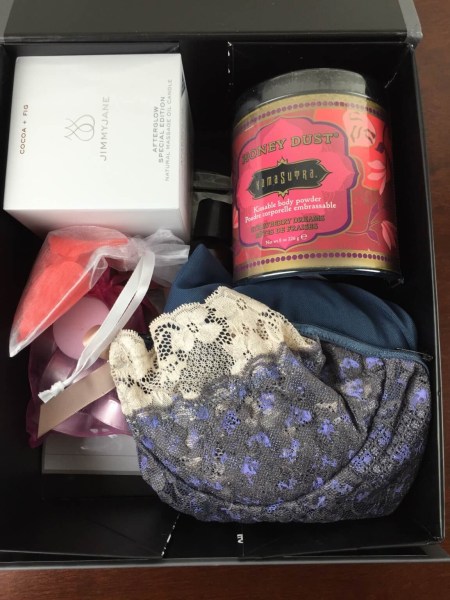 This box looked great when I opened it. It's definitely a luxury experience.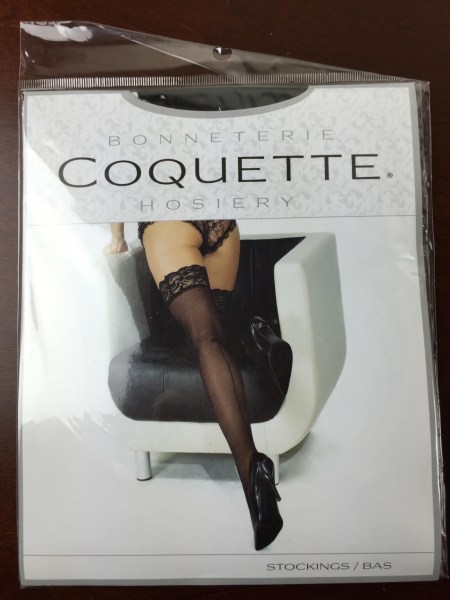 Coquette thigh high stockings ($10) These are a totally gratuitous fantasy item and totally belong in this box.
Candles & Artificial Rose Petals ($1) Just to add to the mood!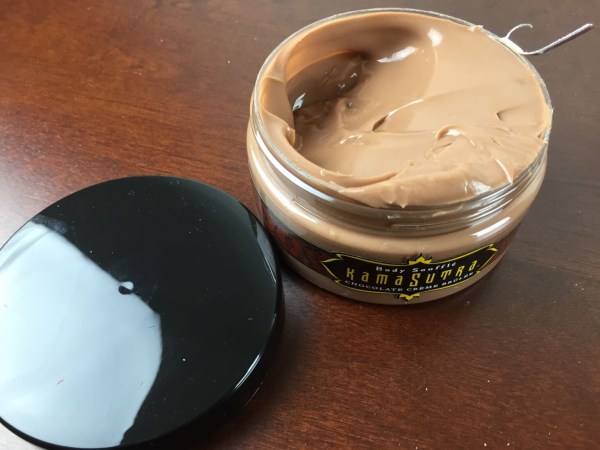 Kama Sutra Body Souffle ($18.99) My husband and I agreed that this smelled great and it was like a chocolate pudding. Seriously we both wanted to eat it! At first I was a little concerned about the color but it gave my pasty skin a nice glow. Your partner will want to eat you up!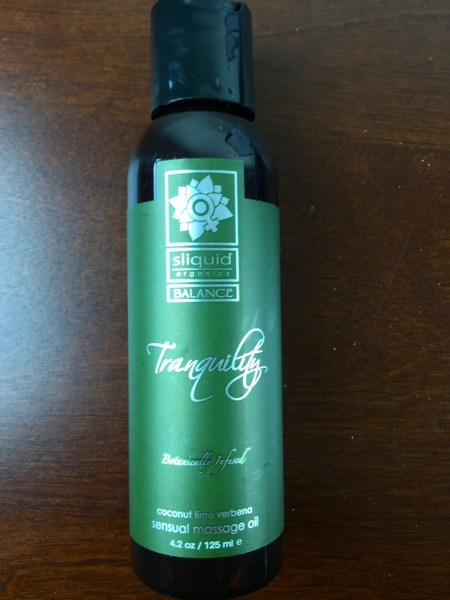 Sliquid Organics Tranquility Massage Oil ($14) Coconut lime verbena is a favorite scent of mine and my husband agreed that it smelled great! The Tranquility scent will allow you to forget the stress of everyday life, and usher in a feeling of peace in an otherwise hectic world – perfect for a pampering collection.
Kama Sutra Honey Dust ($29.99) This smelled so delicious (my scent was Strawberry Dream) and you could use it for a fun game or even just for a daily fun scent to your boudoir routine.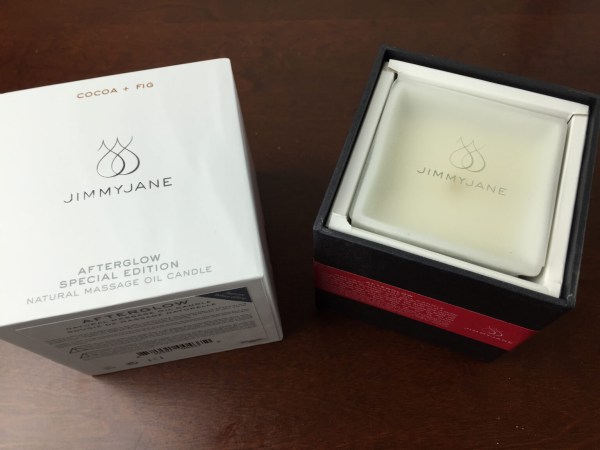 Jimmy Jane Afterglow Special Edition Cocoa + Fig Natural Massage Oil Candle ($32) This was so high end and smelled delicious. This is a safe for the skin wax and you can pour it on and rub it in.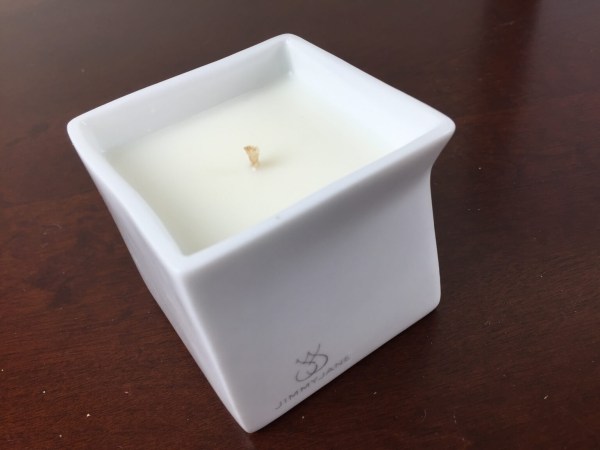 I was impressed by the design – it has its own spout!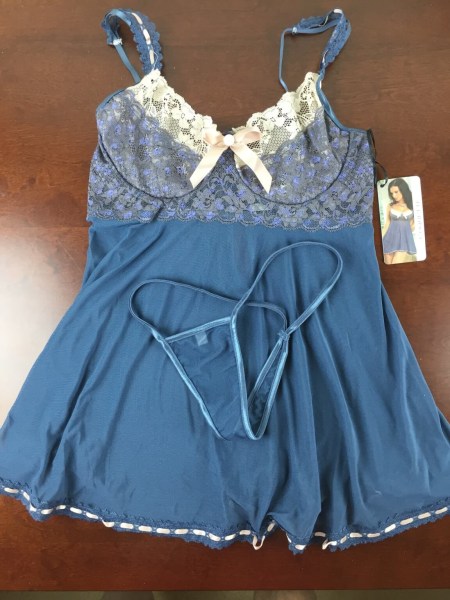 Coquette Blue Lace Babydoll ($54) This is sooo pretty! It comes with a matching g-string and I thought this was very high quality. My husband loved the colors and little details. I liked that it didn't open like a cape in the front. I usually think that's a little much!
The Special Edition View box is still available in the store for $99. However, you can save 25% on the first box in a subscription with coupon code THEVIEW. The Fantasy Box Valentine's Day Box is also still available and you can use coupon code VDAY10 to get 10% off either of the Valentine's offerings (different sizes).  If you need a re-do on Valentine's Day, this is the box to get! It was expertly curated and totally usable – nothing weird or too over the top. I think whatever you select you won't go wrong!
Visit The Fantasy Box to subscribe or find out more! Don't forget to take a look at other Adult Subscription Boxes.
The Subscription
:
The Fantasy Box
The Description
: Every month, you will receive a different fantasy, instructions for how to play it out and all the goodies needed to turn fantasy into reality. Mini, Regular, and Platinum (luxury high-end) versions shipped monthly or bi-monthly.
The Price
: $34, 59, and 159 per month.
The Coupon
: Get 20% off your first box! Use code
SPLURGE
.