Angelino's Coffee is a K-cup coffee subscription box. I ordered three variety packs to get a sense of the range of brews available — the standard variety pack and the medium and dark roast variety packs, each containing 24 single serving brew cups.  A 12-cup variety pack is available for just $5.95.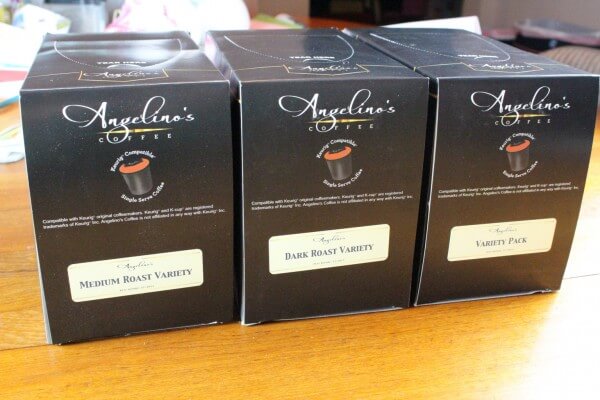 The cups worked well in my Keurig, and each brew cup was able to make about a cup and a half of coffee before becoming watered down; I use a tall mug, so I run the cups again on the smallest size to top mine off.  There was some overlap between the variety packs, with the mocha java, donut shop, and others appearing in more than one of collections.  The difference amongst the medium and dark blends are subtle, and all the varieties produced a nice cup of coffee.  The dark roast were bold, but not burnt or bitter.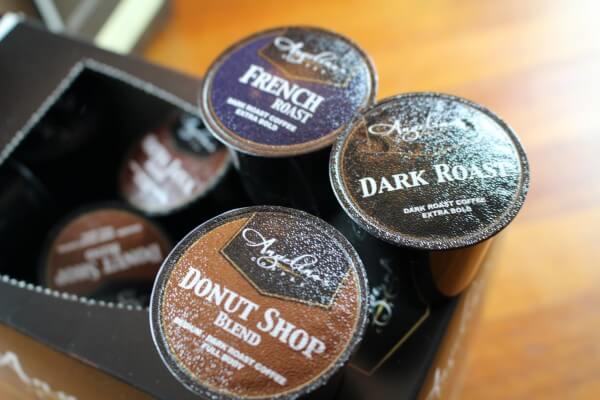 I would recommend this assortment for those that like dark roast coffee, as all the varieties are dark — but not as dark as the ubiquitous gourmet coffee chain brew.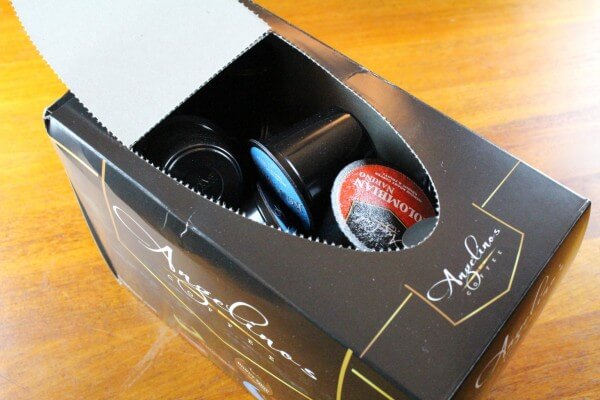 Medium roast were good everyday coffee with some nice standard-bearer blends, and the standard variety pack had the expected flavors (hazelnut, vanilla, etc) but also had some surprises, like a nice maple glaze flavor, as well as some regional varietal blends (Columbian and Kona blend were nice and a welcome member of this assortment for those not wanting a "flavored" coffee), and a few decaf were thrown in for good measure.
Any of the packs are a safe bet and very drinkable; there are no "acquired taste" blends in the bunch.
The Subscription
:
Angelino's Coffee
The Description
: K-Cup subscription. Select the quantity of cups you want in each shipment, then select coffee types you'd like. All you have to do is sit back and wait to enjoy the coffee when it arrives, simple as that. You've just built your own custom variety pack!
The Price
: $25 per month for 2 packs. Order a 12 cup trial for $5.95.