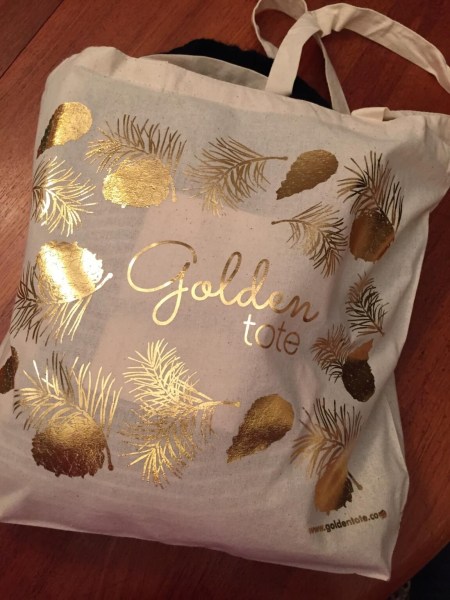 I cannot believe it took me so long to open my December Golden Tote – I think it's my fave Golden Tote ever!  Golden Tote is a monthly fashion grab bag – Get new pieces monthly that are fashionable, seasonable, and affordable. When you pick the $149 tote you select two pieces and then you get 5-7 pieces with a total value of up to $600! When you get the $49 tote you pick one item and get 2 (or 3! I got 3!).
The January Golden Tote is also open now and the MYSTERY TOTE SALE has begun! Here's my review of last year's Mystery Tote! FYI – The MYSTERY Tote is in the Boutique – Shop the January tote like normal!  See all the Mystery Tote information here. So far XS & S have gone up for sale and both are still available. Hit up Mediums on Weds, Large on Friday.
I love a good black/white scheme. I didn't even recall what I'd selected for this tote.  I ordered the $49 tote, so for that and shipping I got three fab items.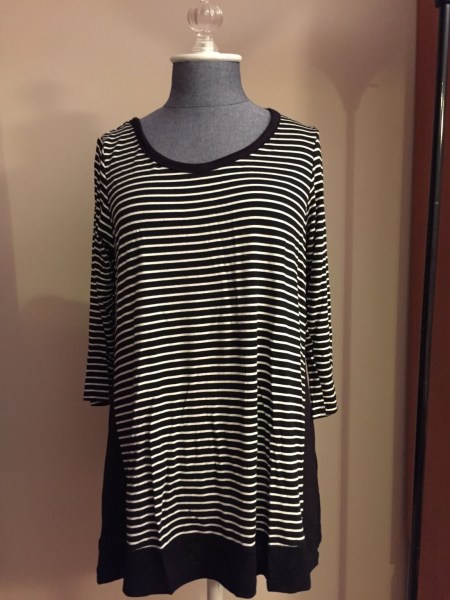 Black/White Striped Shirt – This has a nice swing silhouette and I think they are still picking items based on my postpartum style request. LOVE YOU GT! They are making me look good even though I'm all squidgy still.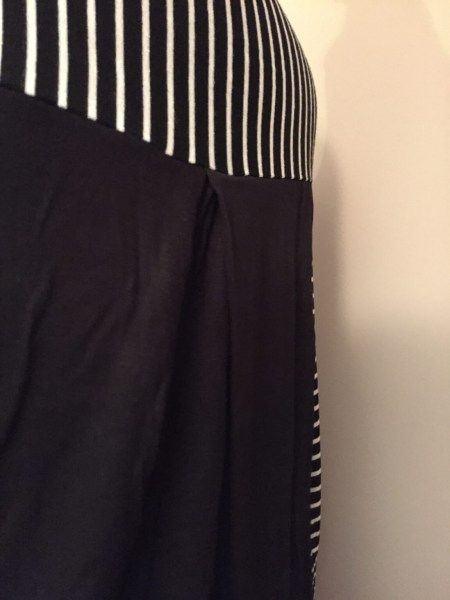 Has a nice little back vent/gather.

Look how pretty this shirt is! So unexpected and I loved it. I thought maybe this was my selected item. It's so different from what I normally wear but so gorgeous.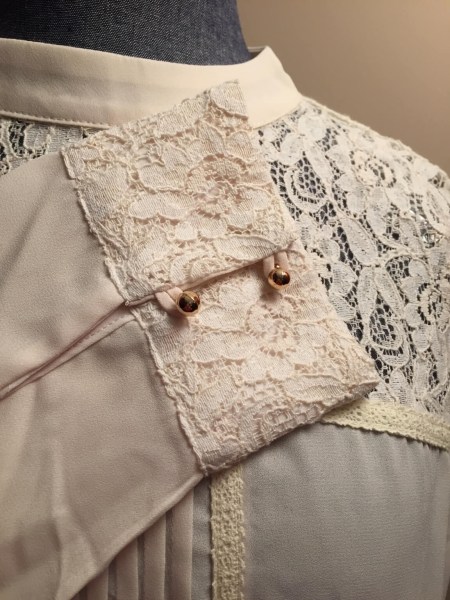 The sleeves have nice little gold button details – and there are 4 of them to close up the back.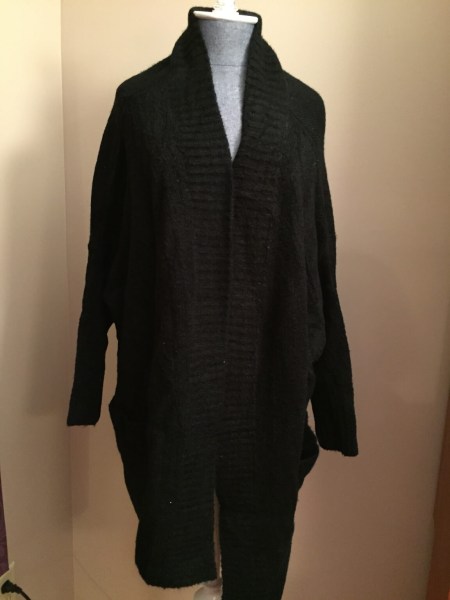 This is the piece I picked! It's the awesome cardigan, and it's awesome. It's kind of like a bubble silhouette with tight arms, a long body, and pockets. It is so great. I live in Central PA (BRRR it's like 10 degrees!) and I have a cold office, so I keep a cardigan on all day long.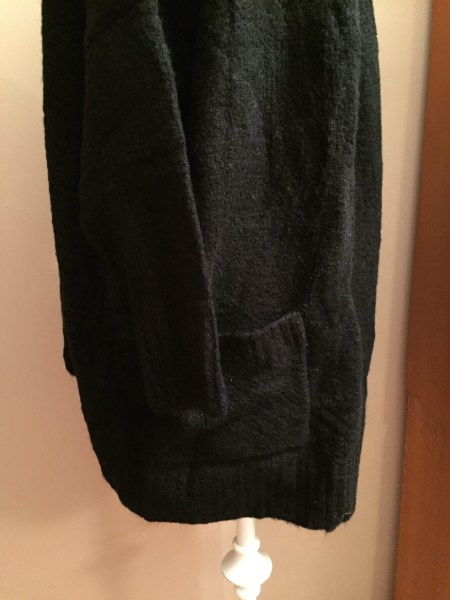 The body of this cardigan is super plush. It's a cotton/acrylic mix. It's just so very cozy, I am a huge fan of this one!
Remember that the January tote sale is on  and the annual Mystery Tote sale has begun! You won't want to miss! Shop the boutique for the mystery bags, the tote for the January tote.
Visit Golden Tote to find out more (and get on their list so you won't miss the next tote sale). You can also check out all my Golden Tote Reviews and find more fashion, style, and clothing subscription boxes in my directory!
The Subscription
: 
Golden Tote
The Description
: Each month you'll get either 5-7 clothing and accessories picks in your tote ($149) or 2-3 items ($49). Golden Totes are now open all month long, but order early for the best selection.
The Price
: $49 or $149 per Tote. New collections released monthly (not a subscription!).