I was anxiously awaiting my January Golden Tote Mystery Bag's arrival! It came this afternoon and it was so exciting! At the start of January, Golden Tote opened a Mystery Bag sale – it sold out in a flash – for $50 bags that would contain 4 mystery items, including a Puella piece, a $49 tote item, and a $149 tote item. The totes were $50, nonreturnable, and didn't come with style cards or anything like that. Just 4 great items for $50 (my tote was worth around $200, so I think I got a good deal!).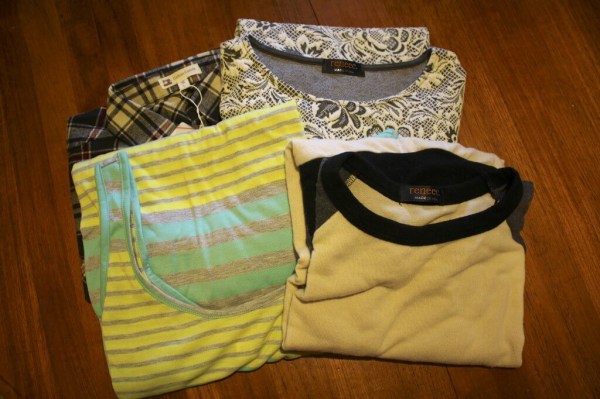 Basically it was Golden Tote on crack. How could they sell it at such a low price? Are they crayzeeee? I think the answer is yes and it's totes in our favor (see what I did there? Yes.)! If you weren't lucky enough to grab one of these awesome totes, try your luck at my Golden Tote Gift Card Giveaway!
Anyways, here's what I got in my tote! If you got one, let me know what you got, and if you don't like your items, join up with the swap group on Facebook (and if your name is T. Walsh please email me!).
The Subscription
: 
Golden Tote
The Description
: Each month you'll get either 5-7 clothing and accessories picks in your tote ($149) or 2-3 items ($49). Golden Totes are now open all month long, but order early for the best selection.
The Price
: $49 or $149 per month. You must order each month!
January Golden Tote Mystery Tote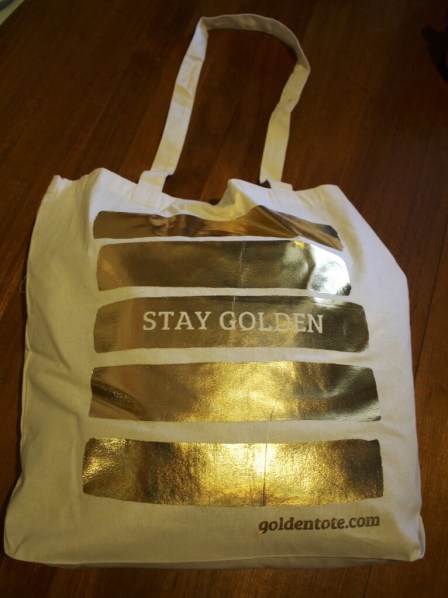 Golden Tote comes in a large cardboard box and your clothes are packed inside an actual golden tote! I think it's so cute!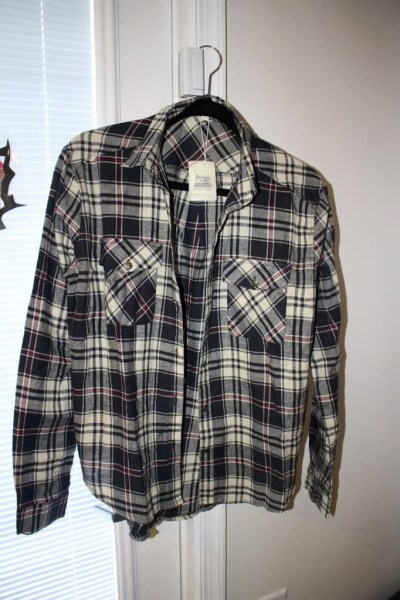 Cotton Candy Flannel ($43) This is super soft and warm! I was impressed that the pattern lined up too (hey, I paid $50 for the whole tote, I had to wonder if things weren't quite right!). I am thinking of pairing this one with something unexpected, like a silk shell underneath.
Puella Stripe Maxi ($60) It looks like you can get Puella Maxis (often sold at Anthropologie) on eBay for around $60, so that's what I'm going with! I love this dress, it's perfect for summer.  I think you can get away with it early with a huge fuzzy gray cardigan.
Renee C. Colorblock Sweater ($45) This is so incredibly soft! I think it's a great sweater and the cream front is great for showing off a really long necklace.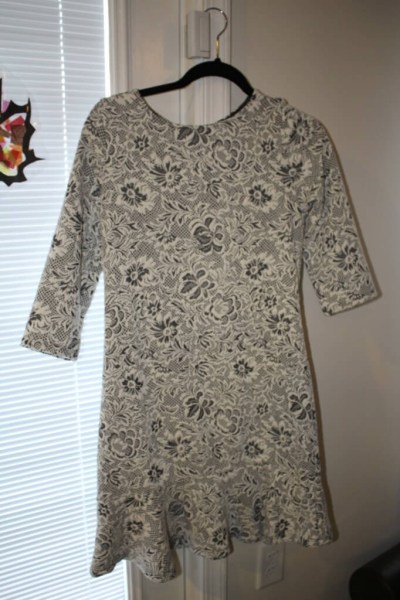 Renee C. Brocade Dress ($50) This is so cute! One sleeve is not longer than the other, even though that's how the photo looks! The fabric is nice and stretchy and looks like it will forgive a million sins! I want to wear this with tall black boots.
The Mystery Totes sold out superfast – there were only $300 of them!  Did you get one? Don't forget about the  swap group on Facebook! It's pretty busy today!
Visit Golden Tote to find out more (and get on their list so you won't miss the next tote sale, which is February 3!). You can also check out all my  Golden Tote Reviews and find more fashion, style, and clothing subscription boxes in my directory!