Posh Pak is a monthly subscription box for girls with three age ranges: Little Girl (5-8), Tween (9-12), and Teen (13+)!  It's the perfect box for your cute little girl up to your stylish teen. I received the December box several weeks ago (they delivered with PLENTY of time to spare for Christmas). And yes, it is the day after Christmas, but if you had a present fail it is a great time to consider an OMG I FORGOT TO TELL YOU I bought you so and so subscription too! This is the Posh 1 for Little Girls.
This was so so darling for December!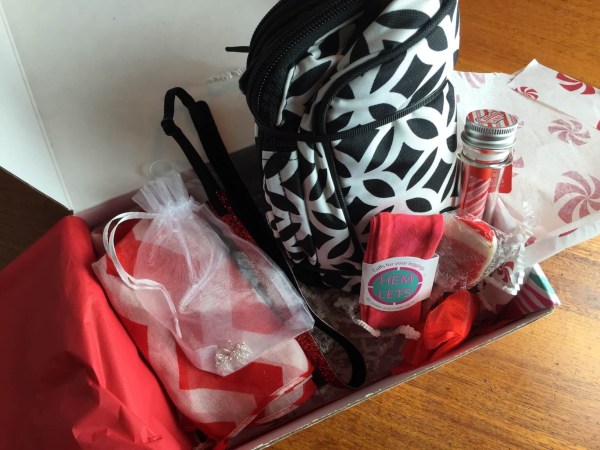 Everything was themed red and black and white!
Smencils Candy Can Smen ($2.99) Smen = Smelly Pen. So cute and this is finding its way in my daughter's stocking when we get home (Santa usually comes twice for us – once wherever we are and once the night AFTER we get home, because we aren't crazy). So cute, smells great!
Candy Geek Sucker – Love that there's always a sweet treat in this box.
Hemlets Pink/Red Chevron Hemlet ($10) These are super cute, I gifted them to my 17 year old niece and she was NUTS about them.  They are little cuffs to jazz up a boring pair of leggings!
Ladybug Loft Silver Bow Necklaces ($25) One for you, one for a friend. These bow necklaces are cute and dainty!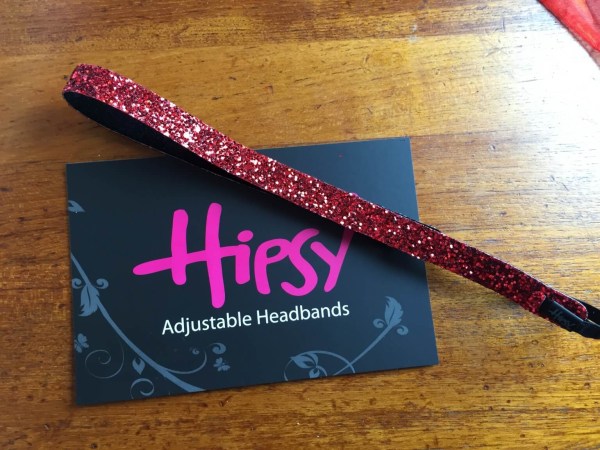 Hipsy Glitter Ultrahold Adjustable Headband ($9.99) This is really adorable and I'm super bummed I forgot to bring it with us for Christmas because it would have matched my daughter's mod red Christmas day dress perfectly (WAH!!).  I will make sure she wears it soon!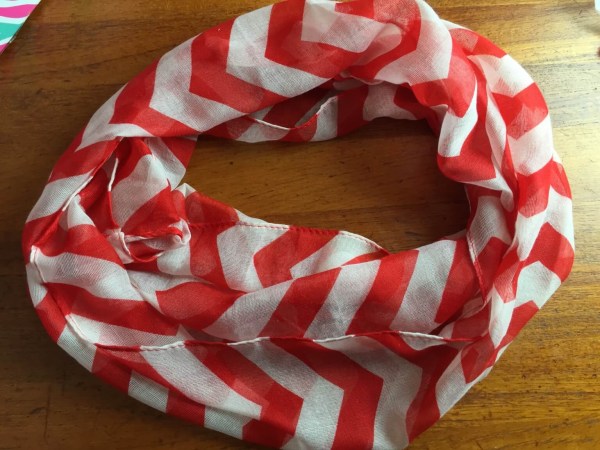 Red & White Chevron Scarf ($10?) LOVE IT. Cute cute cute, and cute.  I forgot to write the price down before I left home!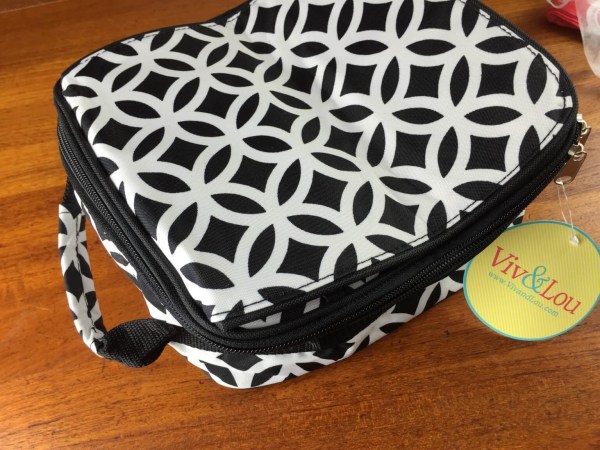 Viv & Lou Lunch Bag ($18.95) This is a great lunchbag – lots of room, and an excellent pocket in the front (see photo below). I love the pattern on this. It's the perfect time of year for a new one because things tend to get gross by winter holidays.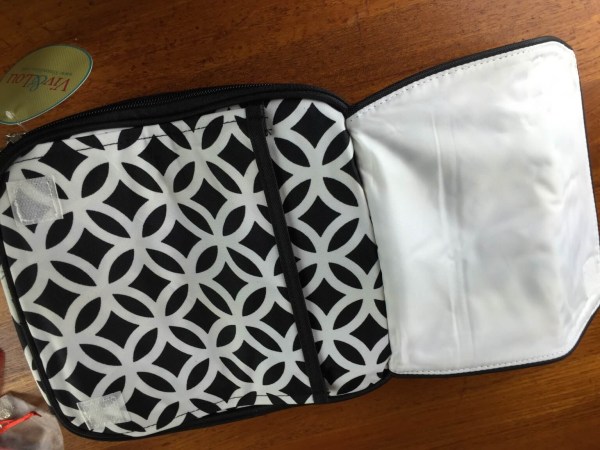 The December Posh Pak for girls was adorable, appropriately aged, and full of holiday cheer! We absolutely loved it.
Visit Posh Pak to subscribe or to find out more about this box! You can also check out the teen & tween subscription box list or the rest of my PoshPak Reviews!
The Subscription
: 
PoshPak
The Description
: Inside the Pak you will find 4 to 6 items ranging from health/beauty, fashion accessories, tech, school supplies, tasty treats and some designer labels, just for girls. Choose between the age ranges of 5-8, 9-12, and 13+!
The Price
: $29 per month.