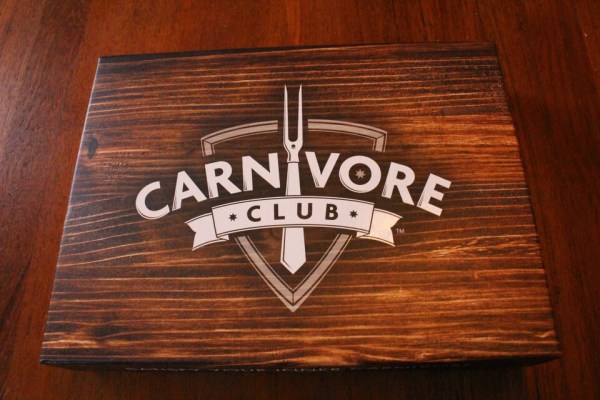 Carnivore Club is a cured meat subscription featuring artisinally cured meat from small meat crafters from all around the world. Carnivore Club is on RueLaLa for the next several days! If you're interested in this box either as a gift or for yourself, make sure to pick up this voucher!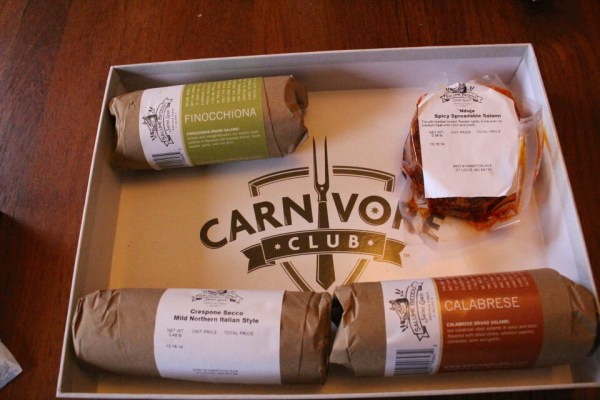 This is a great looking box and nice and sturdy to keep your meat in. If you are a cured meat lover, consider the humidor box which is specially available through the RueLaLa deal!
The information card comes in the form of a meat lovers handbook.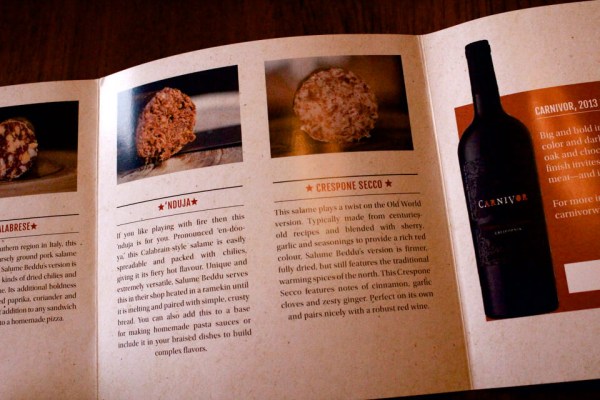 It details the meats inside as well as provides a wine pairing suggestion! The meats in this box are from Salume Beddu, a St. Louis producer dedicated to the craft of Italian salumi. They craft all their salami from heritage pigs raised without confinement or antibiotics.
I am missing a photo of the Calabrese, to the left in the picture above, which is a spicy, coarse, and fatty bold salami. We tried eating that one plain but we found it best as a flavoring either on a sandwich or cooked in some way.
'Ndjuda – Spicy and hot, this is a spreadable salami (new to me!). Serve heated up to spread on crusty bread or in a sauce.

Crespone Secco – This was a traditional, firm and dried eating salami with warm flavors of cinnamon, garlic, and ginger. You can see from the package you get a hefty amount of the meats and they are packaged right before shipping – I took these photos November 1.
Finocchiona – a Tuscan style salame flavored with fennel and cheek fat, this one is dry cured and aged 5 months.
We found these artisan salamis to really go a long way (it took us an entire month to sample the box) –  and many were best heated up or used in a meal because of their intense flavor or fat content. This was a great box and could easily provide a month of elevated Italian eating!  This box will please any meat lover and we are considering gifting one to my brother-in-law, who is crazy about meat!
Visit Carnivore Club to subscribe or find out more! You can see more food & cooking subscriptions in the directory!
The Subscription
:
Carnivore Club
The Description
: The ultimate meat of the month club for discerning individuals. Every month they curate exceptional charcuterie created by artisan producers from around the world. Every installment features an artisan supplier with 4-6 of their most unique and best in class cured meats.
The Price
: $55 per month