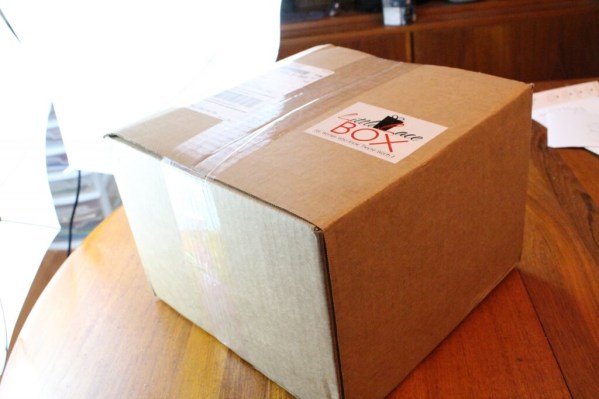 OMG November Little Lace Box was the best box ever!!!  And also it came in a giant box which is always great! LLB is a lifestyle subscription box  with a combo of beauty, lifestyle, and home products. Totally amazing.  It is a great combo of Birchbox and Popsugar. You can save $10 off your first box with code LLB10! Be sure to read the bottom of the post for a walkthrough of LLB's amazing points program if you are unfamiliar with it! Check out these subscriber reviews of Little Lace Box and don't forget to sign up for an account because you'll earn points for doing that too!
FYI Little Lace Box is offering the Spread the Cheer Gift Box! It's $66.99 and has tons of LLB faves!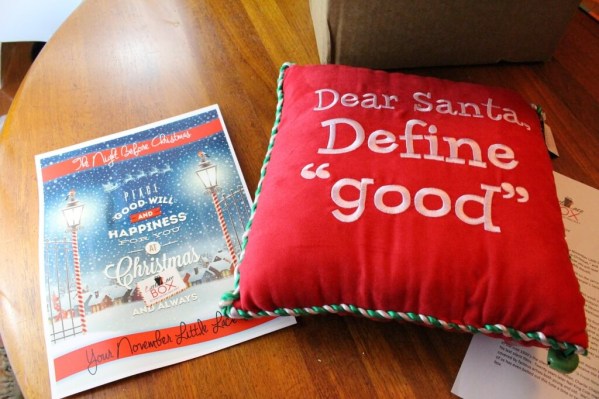 I hate to gush but this was an amazing box! I was hoping for this pillow! I'd seen it in the Little Lace Box shop. FYI if you did miss on this SOLD OUT box, use code Winter15 in the store to save 15% on shop purchases! (Anything that isn't up at the time of review will appear in the store later).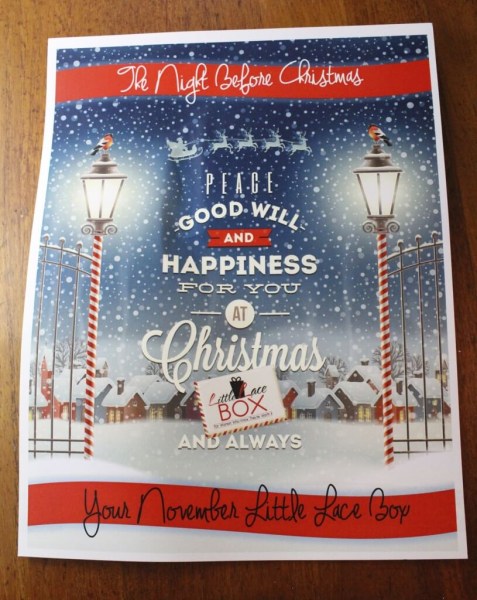 This was adorable! And exciting. I wondered what else was in the box! This is a crazy long review because it's sort of an unboxing!
Because yo, there was a LOT.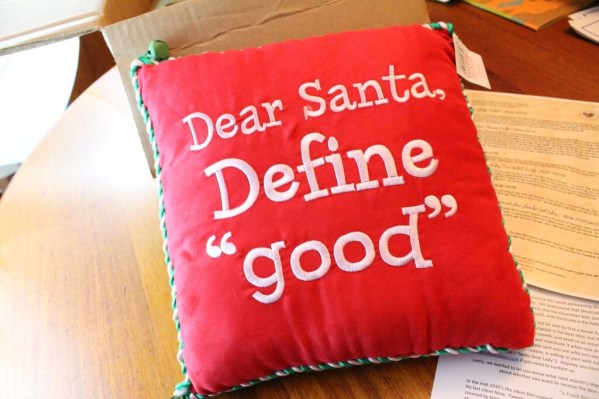 My daughter made me take another photo to show the jingle bells on the corners.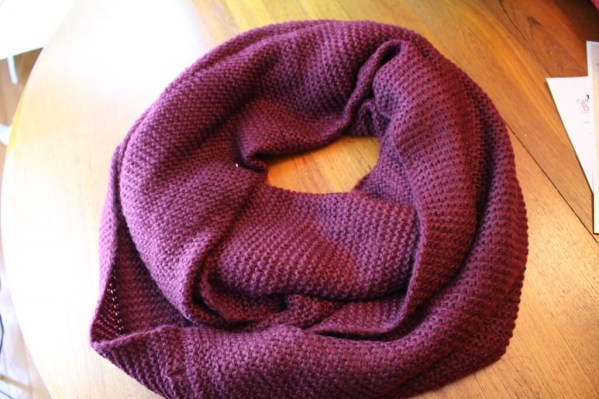 Keeton Infinity Scarf ($20.99) This was a variation item – some subscribers received the Kaley Two-Sided Scarf. I love it. It is GIANT!!!! I actually think there is a typo on the information card and that the retail on this is $29.99 (that's what the website says).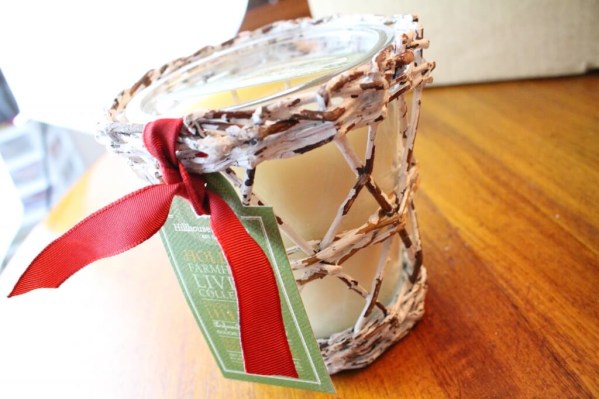 Vintage Farmhouse Christmas Candle ($28.49) This had a fantastic smell! It's a 12 ounce 100 hour candle and I loved the information card's notes on burning it to make it last longest. It smelled great – like pine trees, and is going to go great with my holiday decor!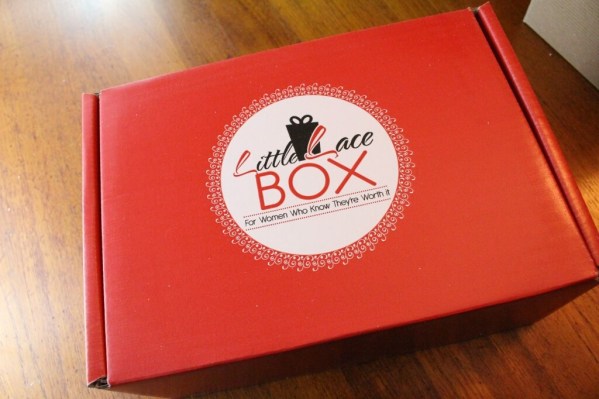 I still got to unbox a box!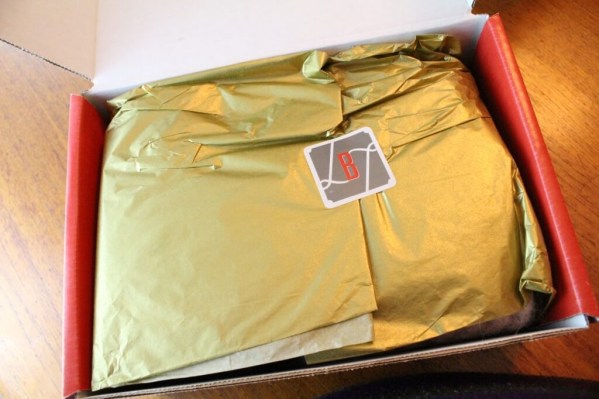 SO pretty for Christmas. This really truly was a gift to me.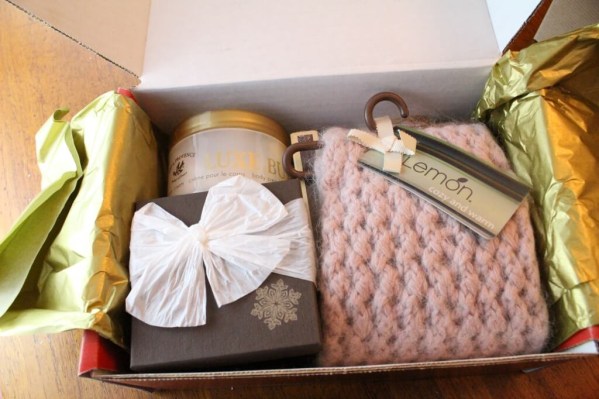 See! I was super excited by this!
Snowflake Ornament ($14.95) This darling laser cut snowflake ornament wasn't on the list, which means its a bonus item. So cute for the tree! Have you put yours up yet?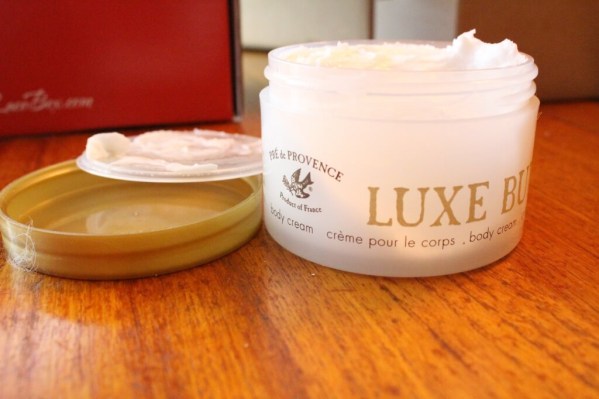 Pré de Provence Luxe Lavender Body Butter ($19.99) This is some seriously thick body butter. Scented with lavender which is super relaxing.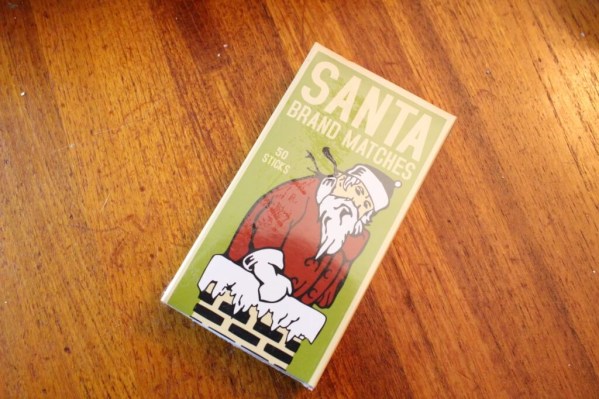 Santa Matches ($2.99) Perfect for lighting my candle!
Luxe Lavender Bath Salts ($13.49) I can't wait to use these in my soaking tub. I guess I'll use these first and then the body butter.
Angora Fluff Mukluk Slippers ($49.99) Can you believe after everything else these were in the box? I CANNOT BEEELEEEEEIVE IT!
They are super warm, super fluff, super fluffy. I'm wearing them all the time starting now.
I think they are so cute!
The November Little Lace Box had a total retail value of around $175. The box is $39.99 per month, and you can save $10 on your first box with code LLB10. You can also pick up a yearly subscription for $383.90 (which is $31.99 per month), plus you'll get all the points as described above. It's my new favorite box! I love it. 
A Sneak Peek At The December Little Lace Box
 In the mid-1930's the silent film comedian, Charlie Chaplin, wrote a melody for the soundtrack of one of his last silent films.  Twenty years later Nat King Cole made it a hit, and since then his song has been covered by famous artists both young and old.  Chaplin's song, "Smile," is the inspiration for our December box.  As we close the door on 2014, we look ahead to all that is possible yet keenly aware that, "The Future Is Promised to No One."  No one knows what lies ahead for any of us, and as Dr. Dyer's quote suggests, the journey may be shorter than we know.   So we call our December box "A Fresh New Start."  We have curated articles just for you (not your home).  Items that we hope will inspire you to "go for it now."  Make the most of 2015 by starting off the new year with the motivation to make it your best year yet.  What are we waiting for?  Our time is now; let's make the most of it.

This box is not a fitness box.  People of all shapes and sizes can be happy and successful (not to downplay the fact that fitness is important for good health and a positive attitude).  This box is not a motivational – self-help box, so you won't be getting a box full of quotes.  The December Little Lace Box is based on the belief that there are certain items that a person can receive that make them feel better about themselves; giving them a more positive outlook on life.  That's what lies behind this theme.  Every item is handpicked for you to make you look and feel amazing.  The next step will be up to you.  So why is "Smile" the inspiration?  Because falling down is part of life and getting through it with the right attitude makes all the difference.  Here's to 2015!!!
Visit Little Lace Box to find out more or to subscribe! You can also check out all my Little Lace Box Reviews!!! You can save $10 on your first box with code LLB10.
The Subscription
:
Little Lace Box
The Description
: et hand-curated, nearly impossible-to-find designer products directly to your doorstep every month. Your monthly box will be brimming with high-end, brand name beauty, lifestyle, and home product samples to treat yourself to and dazzle your friends during your next night out.
The Price
: $39.99 per month
The Coupon
: Save $10 on your first box! Use coupon code
LLB10
!
 Don't forget to check out the yearly subscription option – you'll save $8 off the cost of your box every month.  
Little Lace Box
 is like Popsugar Must Have Box in that you'll be getting a mix of items from all different categories – it's a lifestyle subscription box for women. And it's like Birchbox because they have POINTS! You will receive 200 points for opening up an account, one LLB point for each dollar spent in the boutique, and you also receive 150 LLB points for reviewing your product after you receive it. For every 50 points you accumulate, you get one LLB reward dollar to spend in the shop. So if you open up an account and get a one year subscription ($383.90) you'll have earned 584 points – that's $11 in the shop. PLUS
you get another 150 for every item you review, plus your review of the box
. So for October you could rack up another 150 points – that's $18 in store credit!!! On every box! You will even get a reminder email 5 days after the box ships reminding you to review.