November's Bulu Box was a great box with two full size products! Bulu Box is a health and fitness subscription box. Get a monthly box  – either the classic version r the weight loss version – for $10 a month. Save HALF on any subscription (the whole thing!) with code BULUGAN792.When you get your box, try your samples, and review them for points!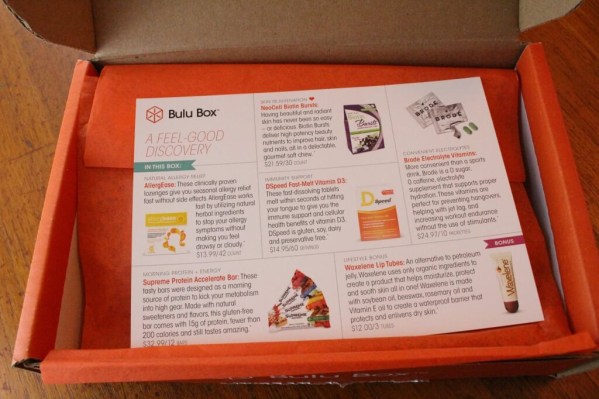 Bulu Box has an informative little information card that really packs everything in.
I got six products (2 are full size!) so I can review my box for $6 back in points!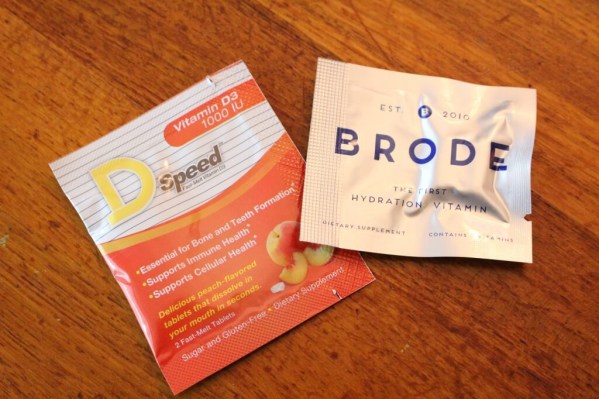 DSpeed Fast-Melt Vitamin D-3 ($0.50) &  Brode Electrolyte Vitamin ($2.50) samples – We tried these this morning. Love the D3 – tasty & dissolves quickly! My husband took the hydration vitamin. He's really dried out and definitely needed some electrolyte support. Great samples!
NeoCell Biotin Bursts sample ($0.75) Love this – a berry flavored chew with lots of biotin (which can be a horse pill)
Supreme Protein Accelerate Morning Protein Bars ($2.70) my husband grabbed this one! He loved it because it's naturally sweetened. He was a big fan of the November Bulu box.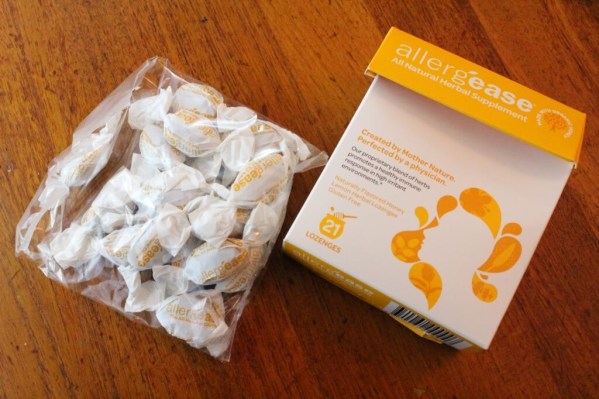 AllergEase lozenges ($7) My husband loves the Allergease products (he's a sufferer) and I think the lozenges are new to us.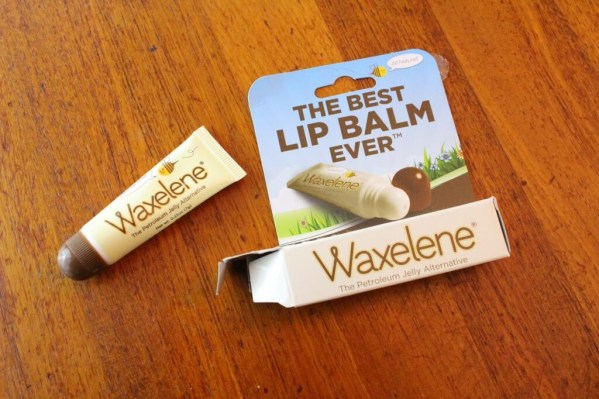 Waxelene ($4) I LOVE Waxelene – organic natural ingredients that substitute for petroleum jelly. We use every tube we get!
The November Bulu Box had a value of $17.45 and I got $6 back in points. Boxes are $10 but you can use promo code BULUGAN792 to save 50% off any subscription! This is a great deal!
Visit Bulu Box to find out more or to subscribe!
See all my Bulu Box Reviews or check out more health & fitness oriented subscription boxes in the directory.
The Subscription
:
Bulu Box
The Description
: Choose the health, nutrition, and supplement discovery box or the weight-loss focused subscription box and get 4-6 samples of interesting and unique health-oriented product
The Price
: $10/month
The Coupon
: Use promo code
BULUGAN792
to save 50% off any subscription!