My bareMinerals Glamour Now final set from the QVC yearly Bare Minerals TSV arrived! This is the fourth shipment in the order and you can see all my reviews here.  I skipped the third set – it was broken, I got a replacement, it was also broken, so I returned it for a refund 🙁 You can also see all the bareMinerals products QVC has, and many of them are excellent values. This box was $49.99, regularly $61.00 with a total value of $175 (plus I paid about $7 shipping). With tax the whole box was right at $60. I also paid on easy-pay, which doesn't have any interest associated with it. All the boxes shipped very late and I don't know why. If you know, let me know in the comments! I took my photos too early in the morning the other day so they're pretty washed out. I will make a post when the yearly TSV is back, so subscribe to the newsletter if you aren't already. Also if you intend on purchasing the yearly TSV, please return in about 5 days for a great deal on something you also need. I'm such a tease!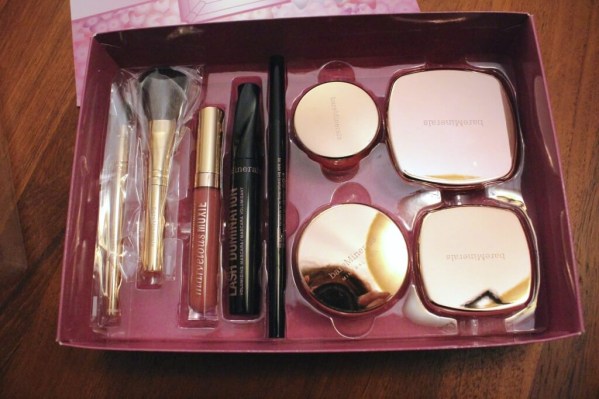 Oh cute, I'm in the photo!
The kit included
Smoke & Define Double-Ended Kohl & Liquid Eyeliner. Liquid – Black Black, Kohl – Black
Lash Domination in Intense Black
Mini Ready Luminizer – (light pearl pink)
New Blush (shimmering pink)
Marvelous Moxie Lipgloss (pink lilac)
Tapered Fan Brush -Natural Hair
Tapered Crease Defining Eye Brush – Natural Hair
Brightening Pearl Perfect Light Mineral Veil
Ready 4.0

Presto (pale shimmering gold)
Romp (iridescent lilac)
Shade (smoky violet)
So Chic (glimmering java)
Before my so-so photos, here's what I liked about the year – the glosses! I Love Moxie lipgloss. The brushes! I don't need super high end brushes, my bare mineral ones from 10 years ago (seriously? is that how long ago I started getting addicted to regular beauty deliveries??) have for the most part held up fantastically. Plus the ones in this kit are rose gold shaded.
What I hated: every shipment included the brightening pearl mineral veil and the mascara. I have a stack of these to sell because I prefer to mix up those products.
What was meh: the eyeliner was fun the first time, ok the second time, and this last time it went into the sell pile. If you wear 100% bare minerals that wouldn't happen, but for me, obviously I have too much already.  I wish the blush was in a ready compact too.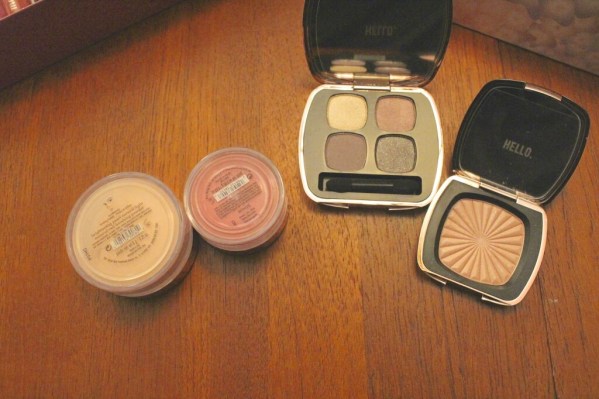 ]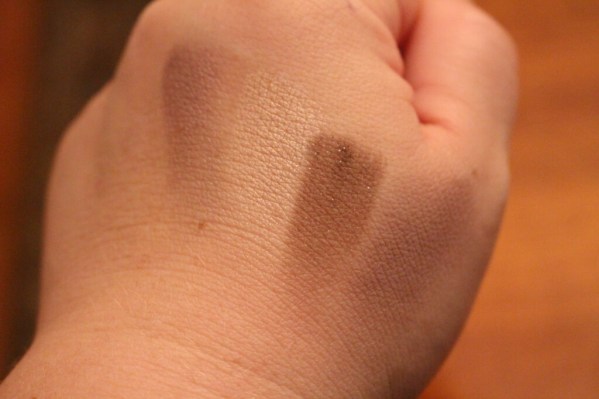 I love these shades, they are so beautiful. the ones on the left are the shades on the top of the compact. This shadow has little fallout and is super highly rated on Sephora (where it also costs $30). This box to me is clearly worth the money if you intend to use a couple of the items.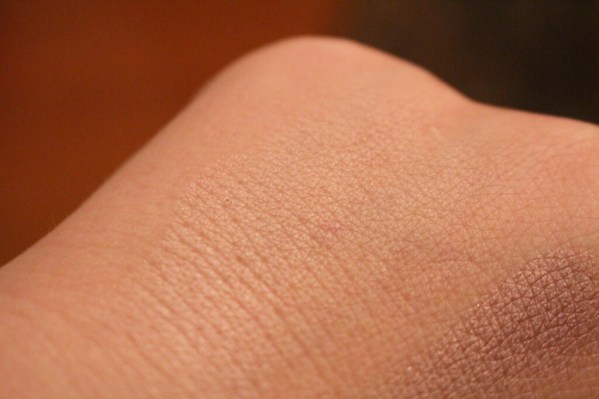 I particularly loved the pink toned luminizer this month. Brightening without reddening!