Hamptons Lane is a great foodie/gourmet subscription box. Every month (though you can skip it if you're not into the theme), you'll pick up totally delicious gourmet finds from both domestic & international producers, plus the kitchenware and food accoutrements to really make everything work. We LOVE this box! And it's so timely for us because it's the big homecoming game tailgate party around here. My grandpa (he's sooooo awesome) totally put together our grill this week. We are ready to party! And this new mom is ready for a beer! Save $10 on this box with coupon Mommysplurge10!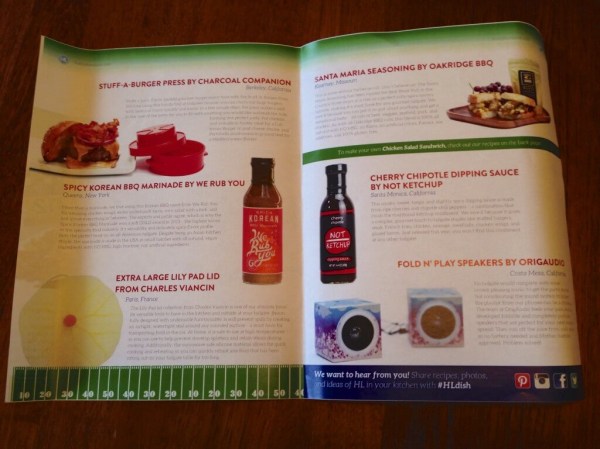 Every box comes with a fold out information card. We got excited when we got our box, because the light was bad. But we couldn't help but open it. 
A great assortment of tailgate-friendly items!
Origaudio Fold n' Play Speakers ($16) I can never bring myself to get out door speakers, but I can so see myself using these (purple!) speakers and folding them up when not in use. I officially heart them.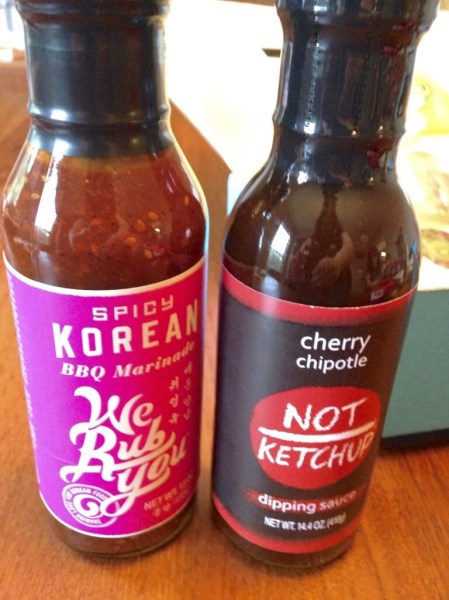 We Rub You Spicy Korean BBQ Marinade ($8)
Not Ketchup Cherry Chipotle Dipping Sauce ($9)
You know what these go great with? Meat. Meat & Beer.  In all seriousness I love the We Rub You (we've had the non spicy kind) and I want to try this sauce on basically everything. I love the spicy sweet combo!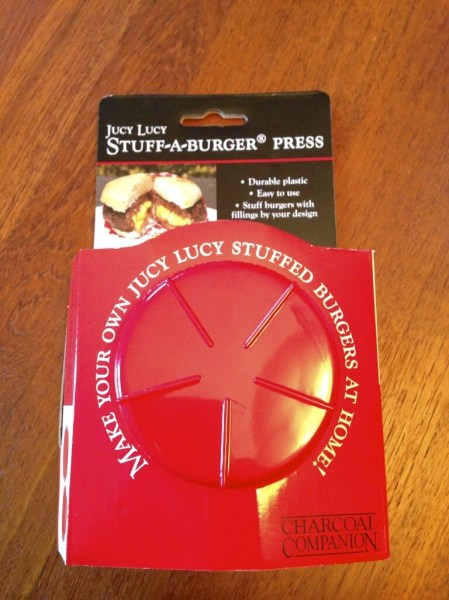 Charcoal Companion Stuff-A-Burger Press ($7.97) This is a serious SERIOUS sized burger press. For serious parties.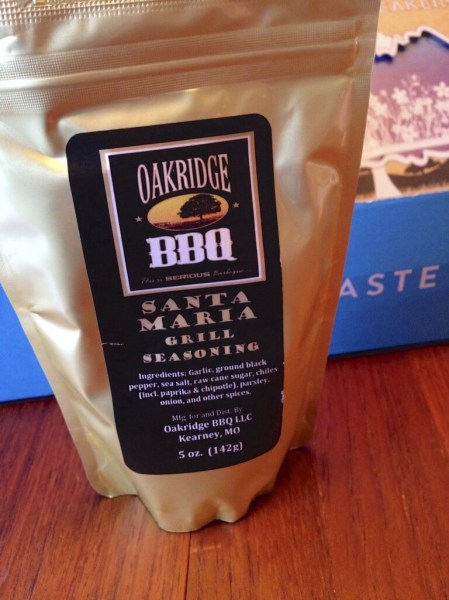 Oakridge BBQ Santa Maria Seasoning ($6.95) The best steak seasoning 3 years running? Ok! I love that it's all-natural too.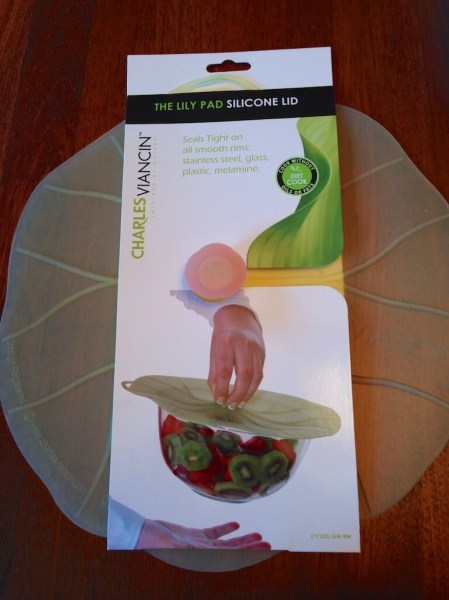 Charles Viancin Extra Large Lily Pad Lid ($13.18) This is fantastic. It's a silicone universal lid and I have totally been using it on my mega heavy cast iron dutch oven.  But You could use it on prepared food outside to keep bugs out or on the random pots that always seem to make it on the grill.
You can still get the September Tailgate Party box! Just visit Hamptons Lane to pick this up – a totally great value. Save $10 on this box with code Mommysplurge10!
FYI – How this box works.You still get the savings from the subscription box model (it's $45 per month including shipping) but you can skip the month if you already have the items or aren't interested in the theme – you'll know what's in the box ahead of time!
The Subscription
:
Hamptons Lane
The Description
: Each month, Hamptons Lane curates an amazing box of artisan foods, kitchen tools, and serveware for the food lover. Each month is different – spotlighting a different region, food, ingredient, skill, or activity – and you can always skip if you don't want that month's box, free of charge.
The Price
: $45 per month
The Coupon
: Get $10 off your first box! Just use coupon code 
Mommysplurge10