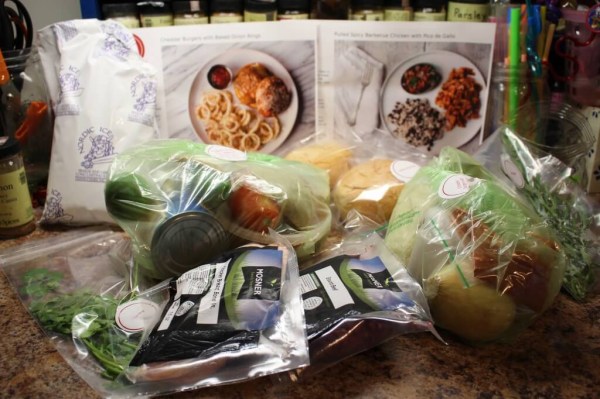 Plated is a meal subscription service – you get the ingredients, menus, and cook everything yourself. We really enjoy Plated because it makes restaurant quality meals for us super easy! My husband is here this weekend and I picked up some Plated meals for us to enjoy.  Above was everything I received in my box, including 2 large ice packs. Plated varies the amount of ice depending on the weather and my meat was ice cold. Never a problem with that! I'm already food-safety conscious and I feel more than comfortable consuming Plated meals during my pregnancy.
You can see multiple weeks of Plated menus in advance! My in-laws are visiting next week (oh boy) and I had my MIL select a couple meals for her to cook. She picked Baked Fish and Chips with Hearts of Romaine and Thai Chicken Burgers with Sriracha Mayo! So next week will be super exciting because I'm making her cook it. Or my FIL. Which will even be more hilarious. Be on the lookout for "When Parents Cook Plated!"
The Subscription
:
Plated
The Description
: Ingredients for chef-designed meals delivered to your door. You select the chef-created recipes on the Plated.com website and Plated sends you a box of food and recipes.
The Price
: $60 per week
The Coupon
: Use code
b0c635
 for 2 free plates – 50% off coupon!
May 23, 2014 Plated Delivery Review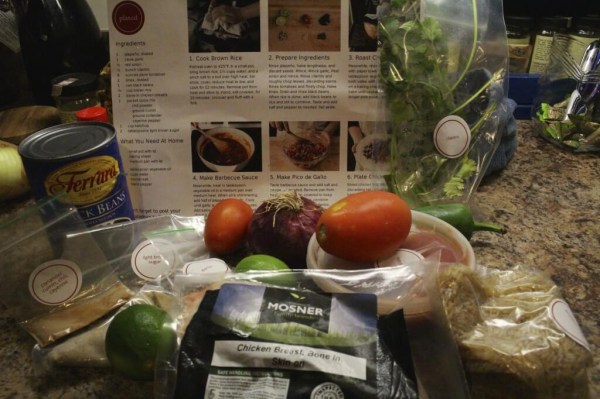 Pulled Spicy Barbecue Chicken with Pico de Gallo – I picked this meal because my husband and I both enjoy Mexican (Tex-Mex) and spicy food.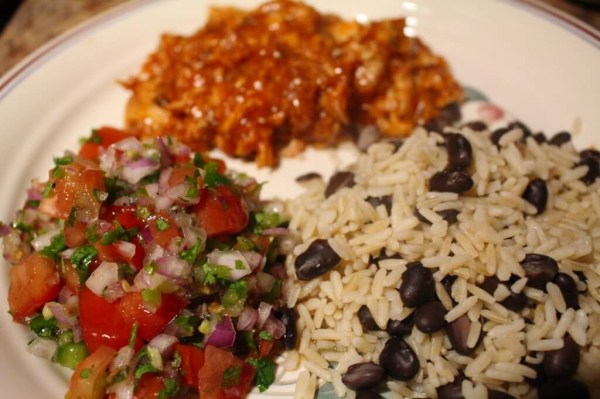 Pico de Gallo – super easy (and helped along by hubby's mad knife skills), brown rice & beans – even easier. Tom pulled the chicken and I made the BBQ sauce. I wish it had been less sweet. It was too much for me but nice and spicy. I think perhaps we should have just used less sauce. 
Cheddar Burgers with Baked Onion Rings – Who is going to say no to a nice burger? Not I! These were wonderfully seasoned with worcestershire sauce and grated onion. The sauce was a mayo/ketchup/red wine vinegar and fresh tarragon sauce. Plus panko-crusted baked onion rings.
This burger was absolutely fantastic. Can I get burger auto-delivery?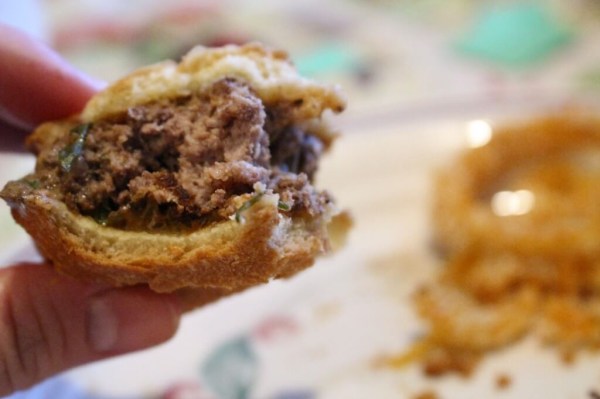 The brioche bun lasted until the last bite!
So that was Plated for the week! Everything was fresh and yummy and took the stress (and a whole lot of time) away from the cooking process for the weekend. I can't recommend it enough for those times when you need to augment your menu. It's a fantastic solution for us.
If you haven't joined up, visit Plated to find or more or to subscribe! Remember you can use coupon b0c635 for 2 free plates. Let me know what you are getting and what you made!
You can see all the meal subscription services & dinner kits in the directory plus all my Plated Reviews!