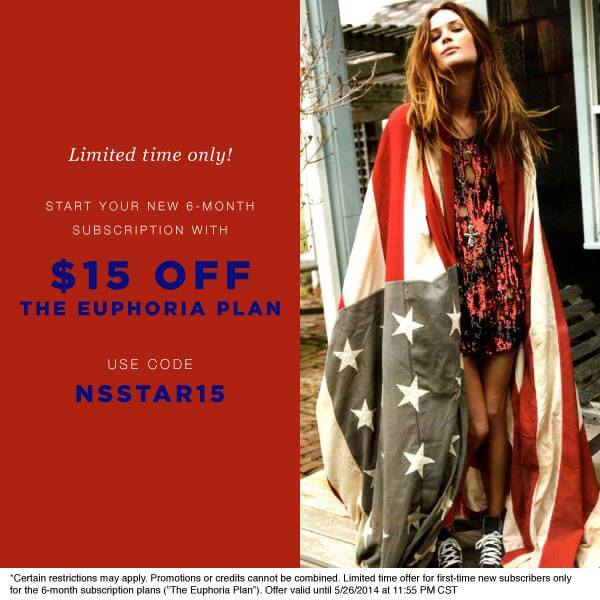 May's Socialbliss Style Box is a little different than the past several boxes! Instead of the "large item" being a fashion accessory, it was a skincare item! May had a totally different feel to the box, and I'm not sure if it's what subscribers were really expecting out of this subscription. Socialbliss Style Box has a coupon for Memorial Day weekend! Save $15 off a 6 month subscription with code NSSTAR15.
The Subscription
:
Socialbliss Style Box
The Description
: Each month get a curated product experience hand-picked for you. A variety of on-trend items are in each Style Box, some of which you'll see on the Socialbliss site, others are emerging hot items not yet available to the public. Each box will contain an assortment of popular one size fits all fashion accessories and lifestyle products.
The Price
: $47.90 per month including shipping. Save $15 with a 3 month subscription.
May 2014 Socialbliss Style Box Review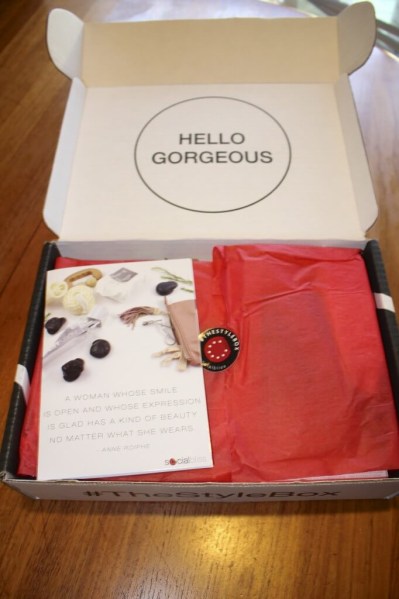 This is a terrible photo but I liked the style of the teaser photo with the little pink purse!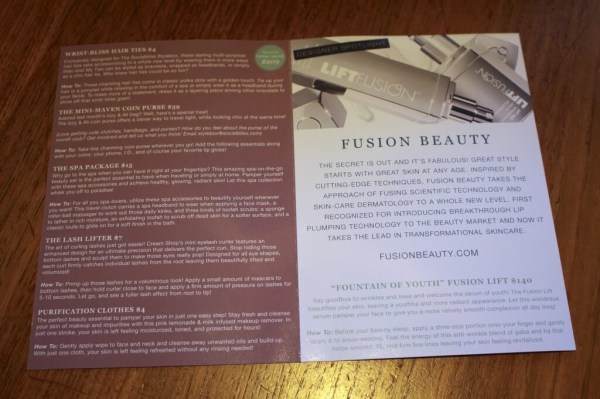 The information card has information on each product plus how-tos.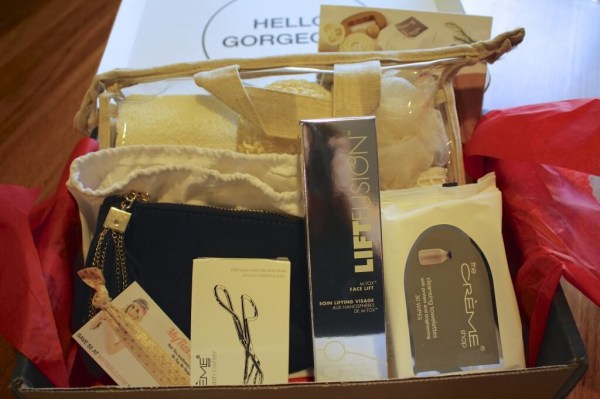 This was definitely a "Spa" Box!
The Creme Mini Eyelash Curler ($7) This mini lash curler is supposed to be for precision work. I am not sure about that but I guess I'm willing to try. The how-to says to apply mascara to bottom lashes and then use the curler. Isn't that a no-no? (Curl and then mascara, yes?)
MyTies Hair Tie ($4) I don't see how I could use this as a headband? It seems awful small. Great for a ponytail and I'm in dire need of a cut, so I could almost use it. I love the pattern, it's pretty.

The Creme Cleansing Towelettes ($4) These didn't really have a smell, and I liked that. I use makeup remover cloths, then eye makeup remover, then toner. Because I am lazy.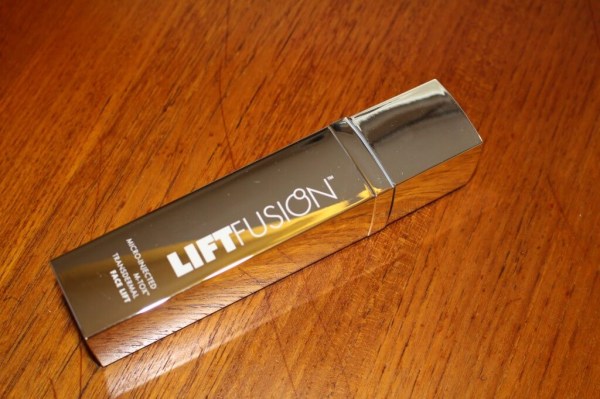 Lift Fusion M-TOX Face Lift ($140) This is a very tingly product. I have heard from many others that this product is available on Amazon and eBay for around $14 – a tenth of the price! However, I've also heard that those are counterfeit products. I don't believe the product I received was a counterfeit, so it's up to you how much to value this in the box.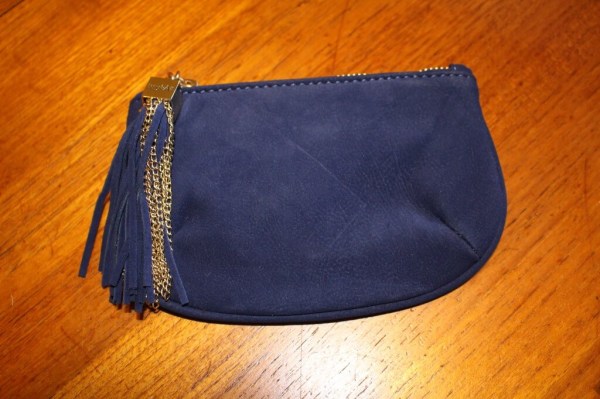 Izzy & Ali Stevie Coin Purse ($10) This one's on the card as $39, and I found it for $10 at Amazon. That being said I totally love it. It's a great mini bag and I love the tassle. It's much larger than a coin purse.
Spa Package ($15) This really isn't my thing, and I think I'll be gifting it to a niece for her burgeoning beauty rituals!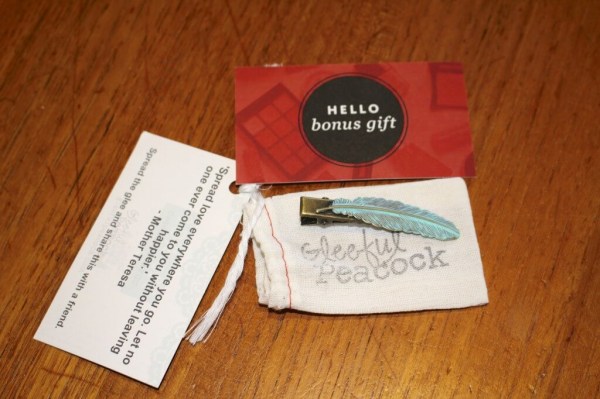 This hair clip was a bonus, I think from using a coupon? I am not sure. It's super cute!
Replacements for last month's broken earrings were in my box!
I loved the spa theme for May Socialbliss Style Box even though it was unexpected. However, I expect this to be more of a fashion and accessory box and I hope not to see so many beauty items in future months. What do you think?
Visit Socialbliss to find out more about the brand new Style Box or to subscribe. See all my Socialbliss Style Box Reviews! You can also check out more lifestyle & combo (aka mixed boxes, boxes of everything, and boxes for women) in the subscription box directory.