You know what, I love Fancy Food Box. I was doing some subscription cleaning and cancelled it, but I'm signing back up. I said I was going to cancel last month and didn't, and it's only because I'm in pantry cleaning mode, but I seriously LOVE THIS BOX. And it's totally way cheaper than going out for several meals. I love how my food subscription boxes really force me to eat fancy and not ummm hotdogs and grilled cheese all the time.
The Subscription
:
Fancy Food Box
The Description
: Fancy's Food Box is strictly food – gourmet items, unique finds, drinks, tools, and recipes.
The Price
: $39 per month plus $7.95 shipping
The Coupon
: Use code
FOLLOWUP10
to save 10% on your first box!
May 2014 Fancy Food Box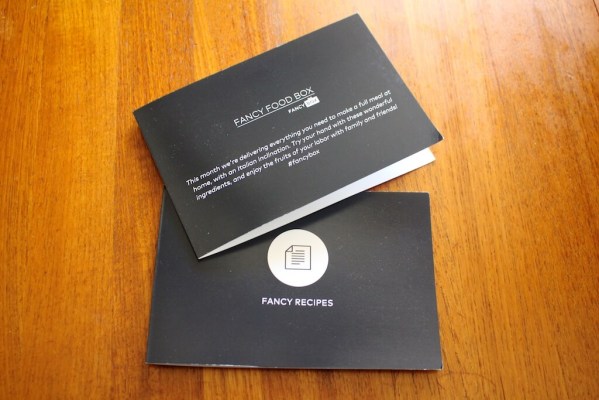 I love that Fancy is doing these new cards for all their boxes. The Fancy Food box has an information card and a recipe card!
I just think it's swell! Much better than the little individual cards.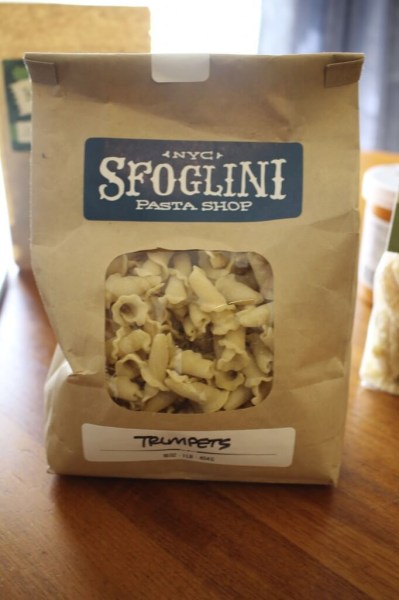 Sfoglini Pasta Trumpets ($7) Well, the only criticism about this is that in my house we call this Campanelle. I know this because I cooked campanelle with alfredo two nights ago! They are perfect for holding thick, rich sauces. See below! Can't wait to eat em!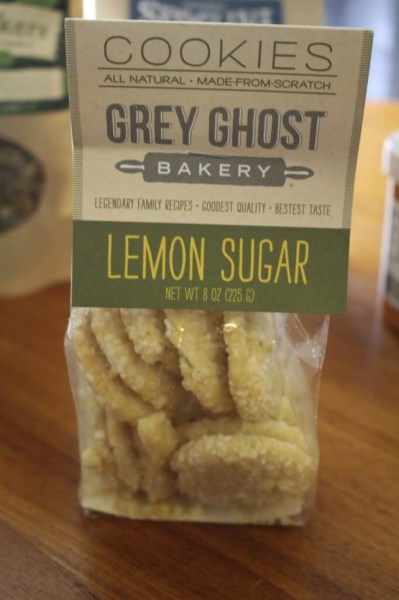 Grey Ghost Lemon Sugar Cookies ($10) Grey Ghost is amazing. Lemon is amazing. These are spectacular. Half the bag is missing. I opened it yesterday. YUMMY.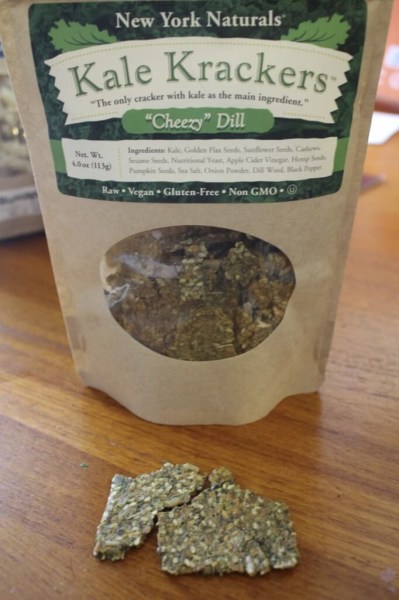 Kale Krackers ($7.99) You know what? These were really damned good. I loved Kale in cracker form. And it has one of my new faves, introduced to me by Fancy Food, Brewer's Yeast. YUM.
Saveur Easy Italian Cookbook ($13.06) I could've done without a cookbook. At least this one has photos for every recipe!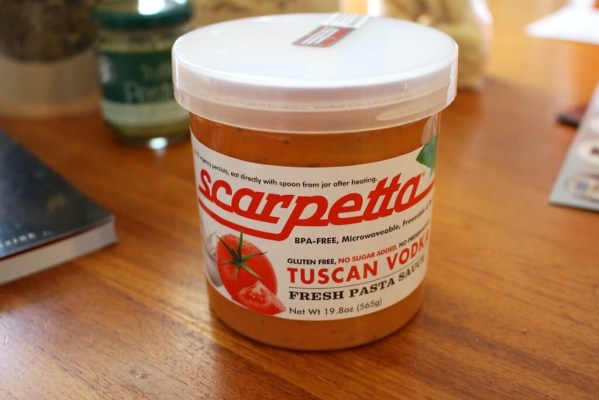 Scarpetta Tuscan Vodka Sauce ($8.99) This looks so good, and so fresh. I'm honestly eating it asap although it's good for another 6 months or a year or something really long!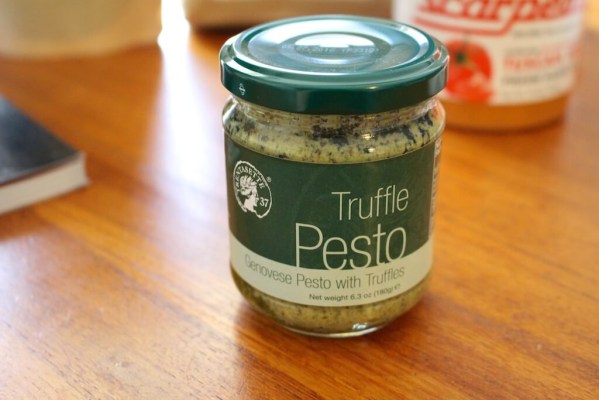 Genovese Truffle Pesto ($7.98) I don't eat mushrooms and I asked Fancy in my preferences not to send any. I guess the preferences don't really count for squat. I did enjoy truffle popcorn so I might like this, it is honestly a different flavor, but I wouldn't open it without my husband around to gorge on it.
The May Fancy Food box was around $55 in value. Even though a couple of items were a little bit meh for me (Truffles), I thought it was a great box with a fantastic theme! Did you get it? What did you think?  Also I loooooved the inclusion of a dessert in the box 🙂
Visit Fancy.com to subscribe or find out more! Use code FOLLOWUP10 to save 10% on your first box! Just search "Fancy Box" to see all the boxes they have. You can also check out all my Fancy Box Reviews! Don't forget to take a look at other Food & Cooking Subscription Boxes!