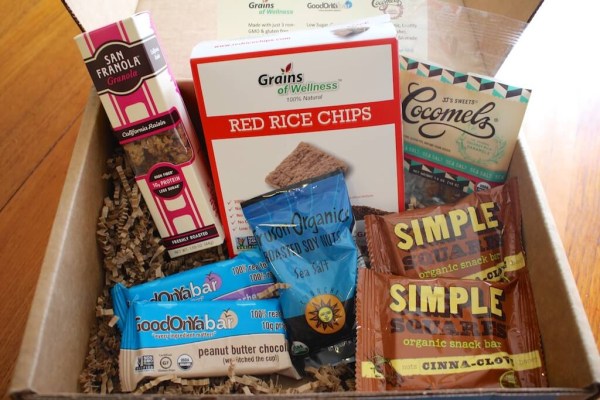 Blissmo is a funny subscription box, you have the opportunity basically to pick or skip every month, and you have your choice between usually a bites/food box and something else. I forgot to skip again, so I got the bites box. I thought this was an unusually good box! I was pretty glad I had this box to write up because I ran out of my regular breakfast – Kind bars!
The Subscription
:
Blissmo
The Description
: Discover safer, healthier personal care products & foods. Premium organic, non-toxic & eco products. Select from 2-3 box options every month or skip the month
The Price
: $19.95 per month plus $4.95 shipping
April 2014 Blissmo Review
This is the first time ever there's an information card, really. According to Blissmo, the total value of the box is $20.42.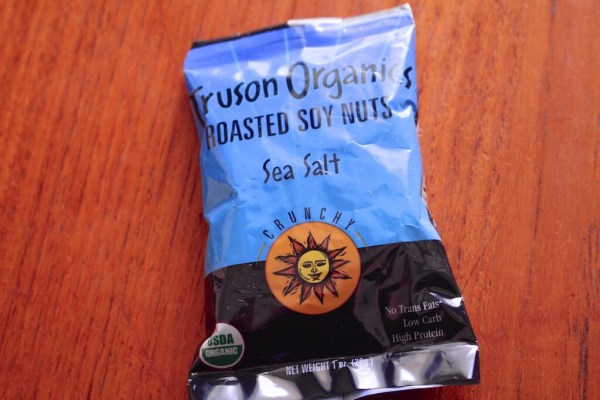 Truson Organics Roasted Soy Nuts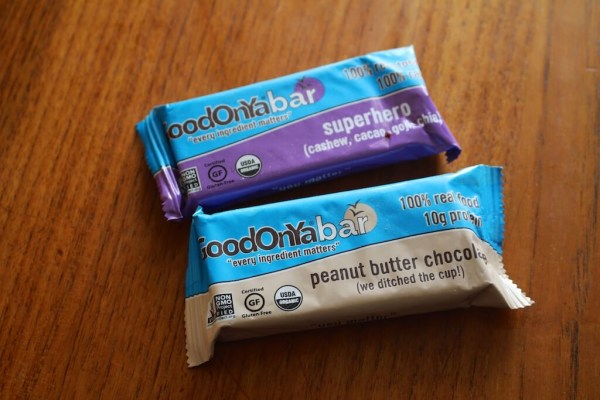 GoodOnYaBar – Unfortunately I decided to have peanut butter chocolate for breakfast. Not a fan. Salty and where's the sweet?? I'm a salt fiend but I prefer a little more balance. I taste no chocolate. Well, at least I didn't buy a box of them.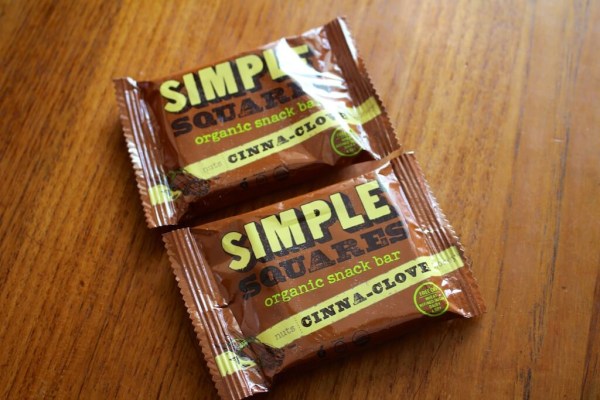 Simple Squares Cinna-Clove Organic Snack Bar – These are yummy! They're made with cashews, almonds, honey, coconut, and obviously cinnamon & cloves. For the same amount of carbs as the previous bar, these are more my thing! If I bought these myself (I might!) I would probably get the plain version.
Cocomels – Do I need to tell you what they are? Coconut milk (vegan) caramels. I stowed these in mommy's treat drawer!
San Franola Granola – California Raisin Whoah, I stashed this with the kids' granola for their yogurt, but I'm stealing it back after actually reading the package. High protein, low sugar. Mine! Perfect for my Fage! Also I totally sang the california raisin song.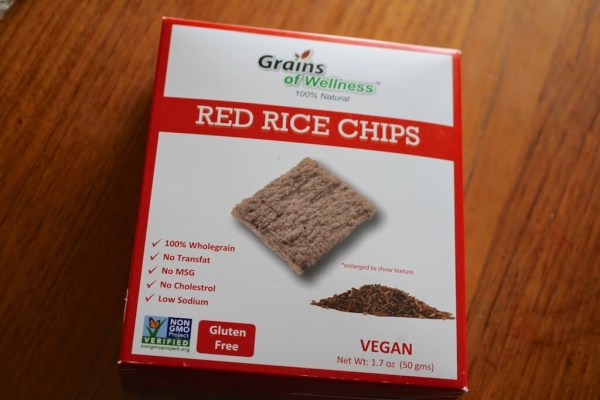 Grains of Wellness Red Rice Chips  This was sorto f the odd man out in this box, it didn't seem to fit with the remainder of the slections, but it's still a nice snack.
Do you get Blissmo? What did you think of this box?
Visit Blissmo to check out the box or to subscribe. You can also see all my Blissmo Reviews or find more green & eco-friendly subscription boxes in my directory!