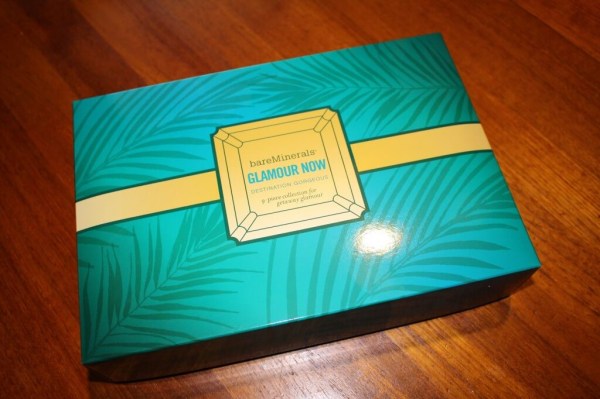 My bareMinerals Glamour Now set is finally here!  Warning, this kit isn't for sale! I'm mostly doing this for posterity so when I give the alarm during Turkey Day Shopping Week, you'll know whether you want to dig into this treat or not. I purchased the yearly bareMinerals TSV (Today's Special Value for you non-QVC freaks) on auto-delivery. This is my second shipment in the order and you can see all my reviews here.  You can also see all the bareMinerals products QVC has, and many of them are excellent values. This box was $49.99, regularly $61.00 with a total value of $175 (plus I paid about $7 shipping). With tax the whole box was right at $60. I also paid on easy-pay, which doesn't have any interest associated with it. This particular box shipped about 1 month late, and I have no idea why! I kept logging in and checking and eventually they did send me a letter via snail mail that it would be delayed.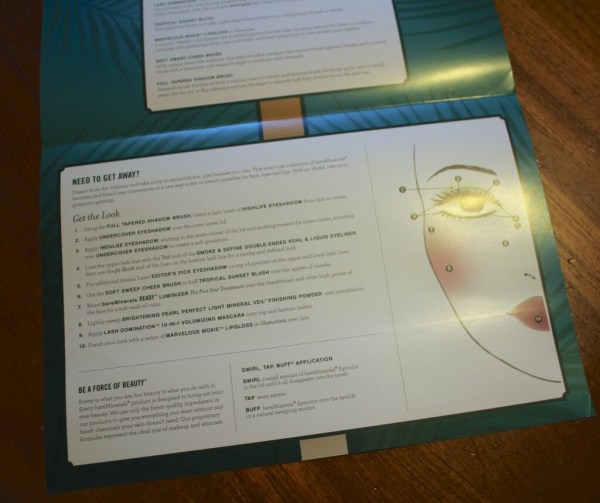 I get seriously excited by diagrams. Seriously. I love all the steps, but wish they included multiple eye looks. I find diagrams very helpful and I'm still upset that I pitched my older bareminerals diagrams. Now I have no idea what goes with what and I have to rely on myself.
The kit included
0.23-oz Brightening Pearl Perfect Light Mineral Veil Finishing Powder
0.17-oz bareMinerals READY Eyeshadow 4.0 in The Exotic Escape, with High Life, Indulge, Editor's Pick, and Undercover
0.005-oz/0.03-fl oz Smoke & Define Double-Ended Kohl & Liquid Eyeliner in Jet Black/Teal
0.03-oz Blush in Tropical Sunset
0.15-oz bareMinerals READY Luminizer in The Five Star Treatment
0.37-fl oz Lash Domination Volumizing Mascara in Intense Black
0.15-fl oz Marvelous Moxie Lipgloss in Glamorista (candied pink hue)
Full Tapered Shadow Brush
Soft Sweep Cheek Brush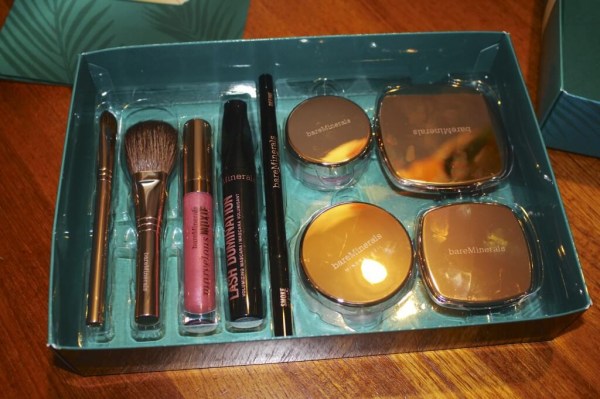 I may be a bit difficult to see, but these are all rose gold containers and brush handles. I find them super gorgeous for leaving out or tucking into a purse.
Brightening Pearl Perfect Light Mineral Veil Finishing Powder and bareMinerals READY Luminizer in The Five Star Treatment. It was somewhat silly of me to open the mineral veil, as I already have another open. The luminizer is a pink champagne and totally wearable. I definitely see the value in having highlighting powders of different tones!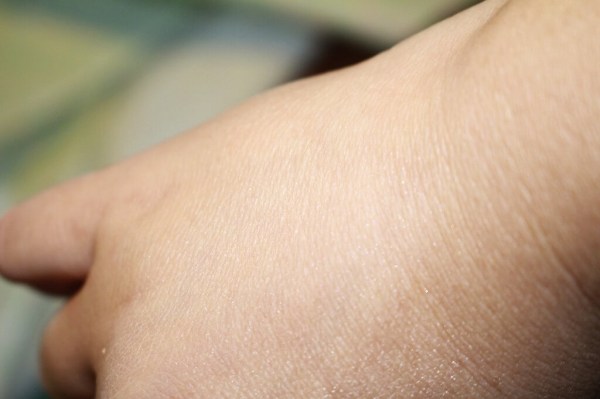 If you move your head around (seriously) you may be able to see the different effects. the bottom is the luminizer and the top is the mineral veil. It really doesn't look sparkly, but adds a nice glow and softens fine lines.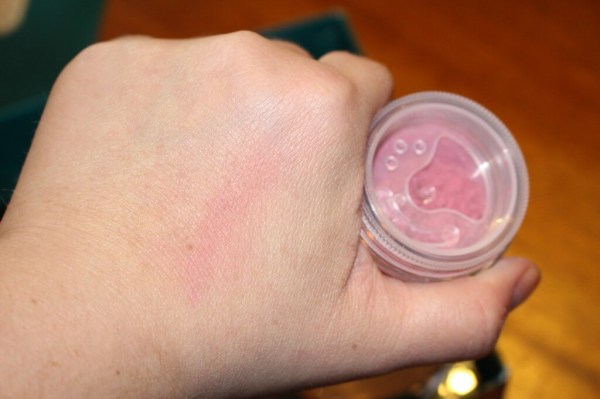 Blush in Tropical Sunset – Love this! Soft, buildable color, another perfect pink. Even though I'm not loving the mascara/mineral veil repeats, the colors in these boxes are so spot on perfect. I can't wait to do my face!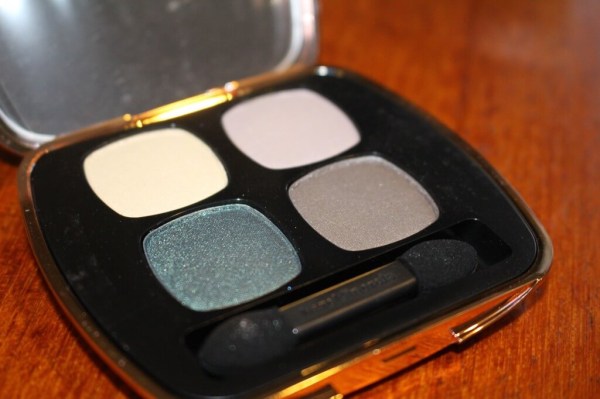 bareMinerals READY Eyeshadow 4.0 in The Exotic Escape, with High Life, Indulge, Editor's Pick, and Undercover – Loveeeeee! As always, these bareMinerals READY shadows are super soft and velvety.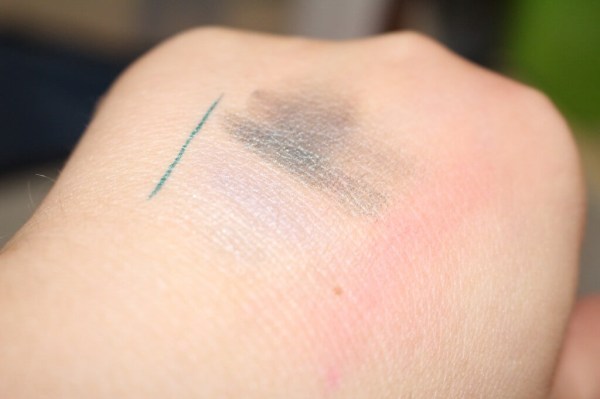 Swatch of the liquid side of the eyeliner (like last time it's double ended) along with the shades. I love these colors and I do have a light hand. They are moderately pigmented, and the darker shades have more pigment. I think it's purposeful to avoid a whitish cast.  The colors are a luminescent ivory, lavender gray, metallic teal, and glistening granite. I love how everything is super wearable with a pop of color highlight.
If you buy other makeup, you probably don't need one of these sets, but you may decide there is enough value in here to justify the purchase. I hadn't purchased the TSV in quite some time and needed more mineral veil and I felt like splurging on moi when I purchased it. I may not purchase it again this year due to the repeats of things like the mascara (though you should totally toss it every 3, I have other mascaras to use).  I also found several unopened jars of mineral veil (really my go-to powder) while organizing my stash. Whoops. I do enjoy using my products, and gazing at the lustrous rose gold cases. So pretty! I do own and love the Moxie gloss in Glamorista (seriously, I have a full on addiction), and I'm happy to have a spare! I looked at the colors for the next shipment, and I'm still excited. I'm doing my face first thing in the morning – just as soon as I get my kid on the bus 🙂
I wish these sets had included the bareMinerals READY blush, as I have tons of loose blush powder from them already, and I just like it in the pans I guess. Makeup is already messy enough as it is. But I love the new powder-protecting caps that prevent everything from getting loose!