Did that get your attention? yes this puppy is on sale today! The Allure Beauty Box Summer- Must Haves is $44.95 plus shipping, which is $$$. It goes on sale at noon, but totally went on sale earlier last time. I really want to get one, but alas, I will be picking my son up at at the bus stop at 11:50. I doubt the stars will align! Especially since his bus was 15 minutes late this morning 🙁
Today's QVC Special Value (this is a REALLY GOOD QVC WEEK BTW) is this fab Bobbi Brown set. I was totally up at midnight watching. May 2 is Tarte Maracuja tanner!
FREE TREATSIE BOX <– TOTALLY TOO LAZY TO FIND A PICTURE
What? Free Treatsie box? I'm so all over that. Use the coupon FIRSTBOX44 to get your first box freeeeeeeeee! Just pay shipping!
Julep's Secret Store is open if you took the box this month (OMG I get to open mine today!) and also don't forget the freebie mom's day gift. Use coupon FORMOM – with any $35+ purchase. I guess now you can shop at the secret store, you just have to wait. Cool. If you didn't take your box, visit the Secret Store tomorrow. Everything is food themed and I'm all over that.
Totally new collection by Coco Rocha launched yesterday and I have to say, I wish I had the proverbial balls to wear these peacock ear cuffs.Shop the Coco Rocha Collection Now Available at BaubleBar.com!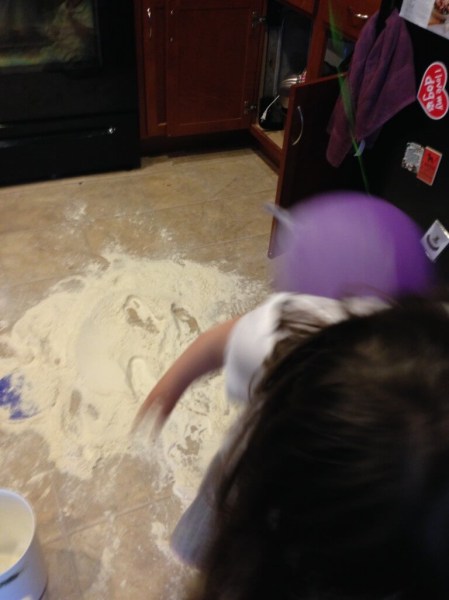 My son totally dumped nearly 5 pounds of flour on my floor this past week. My daughter actually helped me clean it up and roger (our neato robotics vacuum) did the rest of the work. I'm 19 weeks pregnant and bending gets worse every week. Sigh.
Baby Bump Bundle is offering a Mother's Day Mystery Bundle! It's $40 plus shipping and will contain over $60 of products ANY gal (not just moms) will enjoy from trusted brands!  It ships tomorrow and you can see some spoilers on the page. Love those prints!!
An extra April Birchbox! Purchase a Birchbox subscription and receive 100 Birchbox points ($10 to spend in the Shop)! Use code BB100. This was alright as boxes go. I was happy to have the Supergoop CC cream and an extra Color Club gem, but I could have totally done without the zillionth bottle of protect & detangle.
The Popsugar Naturebox wasn't anything super duper special. It had the popsugar mix in it again, pucker up (lemon) pistachios, dried peaches, some nasty seaweed bites, and blueberry almond bites. My vote – if you want to join Naturebox, just do it regular to pick your own snacks (i totally gave seaweed away – yuk)! Get half off with my link.
I totally had a great subscription box lunch this week! Taste Trunk had the mango habanero jam and Tyler Florence Fancy Box provided the crackers. Thanks dudes!
I think this is probably enough today, yes?