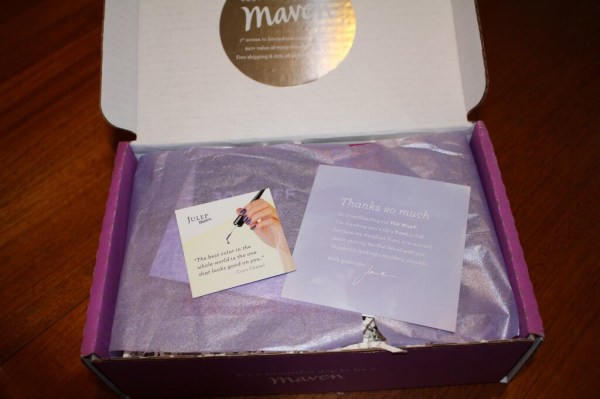 May's Julep Maven was sort of funny – this is the box we all pre-ordered to help fund the production of the Plie Wand! I was pretty excited to get mine, but because of the way they did it, I didn't get any of my upgrade. That's ok, we popped it open and played with it this morning anyways! I was excited by the card that told me I was getting Yumi polish as a reward for pre-ordering the box… except it wasn't in my box. Sigh. Anyways, Stay tuned after this review for the rest of my collection plus hopefully improvements on my initial go with the Plie wand!
If you aren't a member yet, you can use code FREEBOX to go ahead and grab your free starter box! It's $4.99 for shipping. Plus you get free shipping at Julep! This is the last shot at locking in a month to month non customizable box. Wooo! I think shipping has been cut to 2.99 for the rest of the month.
Updated June 1: New Mavens can customize their box as much (or as little) as they like. Sign up for 1 month and pay $24.99/month ($4.99 shipping for your welcome box), or sign up for 3 months and pay only $19.99/month (FREE shipping on your welcome box!!)! Take the Style Quiz  and enter FREEBOX at checkout to get your first box free. I totally recommend picking up the 3 month customizable subscription! I am loving being to pick out exactly what I want!
The Subscription
: 
Julep Maven
The Description
: Nail polish box and a beauty box. Get either 3 polishes, 2 polishes and a beauty product, or 2 beauty products per month.
The Price
: $19.95 per month
The Coupon
: Use code
FREEBOX
to get your intro starter box free! (Pay $4.99 shipping)
Julep Maven May 2014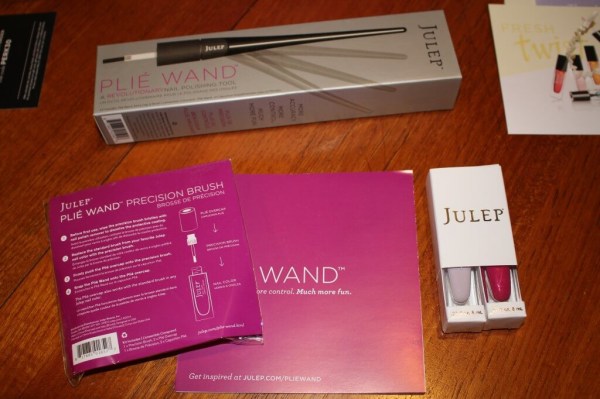 This is the classic with a twist box. I got the Plie wand, a pack of precision brushes, and the two Classic With a Twist Colors.  If you're not a Maven and want to try the wand, sign up for your free starter box and add the wand to your first order. It's available now. My 2 cents: I think I need more practice with it. I did OK.  I'm so so so glad they took Maven feedback and didn't make us replace all our caps. That was a stupid idea.
A pull-out booklet describes how to use the wand. Here's my WARNING right now… In some positions the wand will cause your polish bottle to tip over when resting inside the bottle. put your polish inside a glass (shot glass) or something similar to prevent that from happening.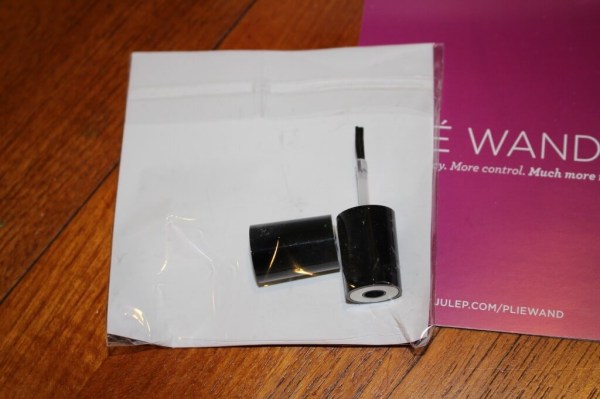 I don't know if this is right? One of the brushes is just a cap, no brush. Also, in case you miss the information, use polish remover on the brush before using., it has icky stuff on it. (this is on the information sheet)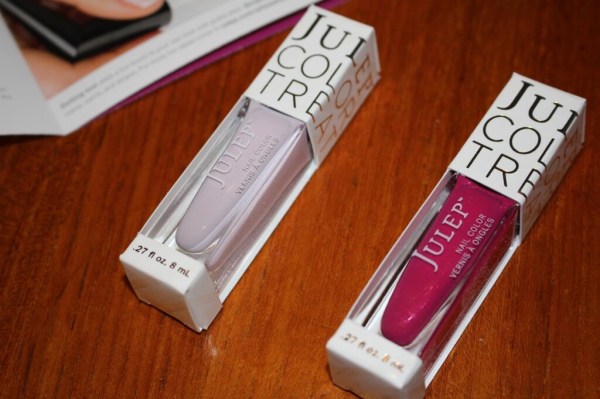 Ramona & Maddy. Ramona is Muted lavender rose crème. Maddy is Raspberry sorbet shimmer. Maddy is just as I'd expected, and I think Ramona is a little more purple than I thought! I haven't swatched it yet.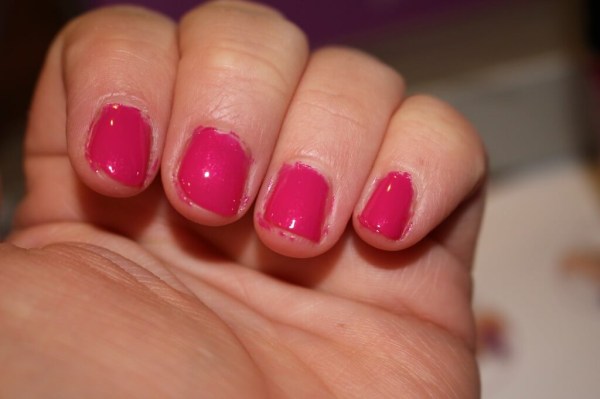 The Plie wandwas easy to set up, but I'm not sure if I got any better results from using it. This was using my dominant hand – when you do so, you use the Plie Wand in the "paintbrush" position. I haven't spent a lot of time with it. I definitely need to experiment, and I will be updating you in my daily posts and certainly my next Julep post about how it's going.
When you use the Plie wand in the non-dominant position, this is how you do it! I nicked my polish setting this up and flipping hands, but I'd probably do that anyways.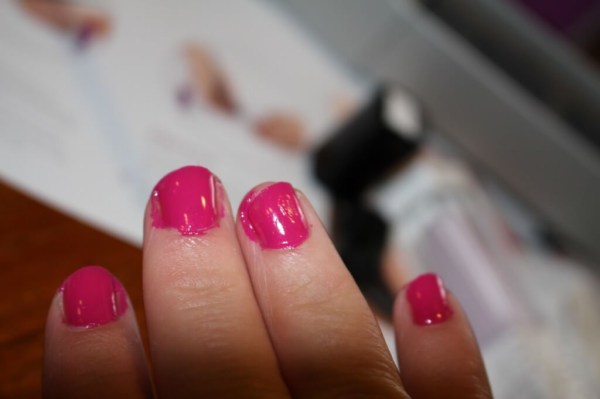 I would say that painting with Plie wand in my non-dominant hand was much less successful. This is much worse than I normally do. I may need more practice.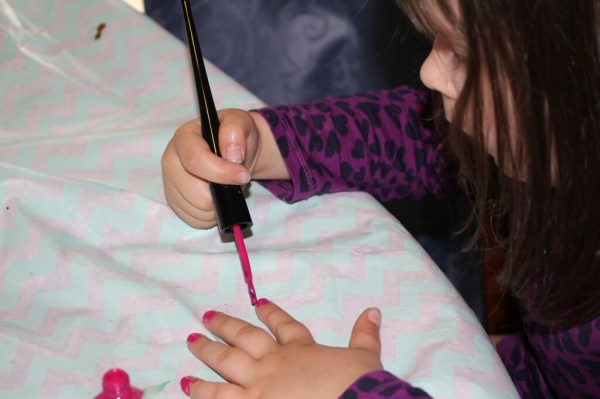 This was a train wreck. HAH. I was sort of hoping it would turn her into a nail polish Van Gogh, but that didn't happen!  I would love to hear how the Plie wand is working for you! Let me know!
Also FYI Julep Mavens can get 30% off with coupon PERK30, or you can get the freebie mom's day gift. Use coupon FORMOM – with any $35+ purchase. Julep's Secret Store is open if you took the box this month. If you didn't take your box, visit the Secret Store tomorrow. Everything is food themed!
You can check out the rest of my Julep Reviews or sign up to get your free intro box – just use code FREEBOX to give it a try! (Pay $4.99 shipping)