So, I got myself a May Birchbox Man! I used the special deal to get 100 extra points and I figured it was worth it. Use coupon BBM100 to get an extra 100 points with your subscription, or use code BBMANJAWBONE for a shot at winning a Jawbone UP. And yes, I know I'm behind on updating my husband's subscription box reviews! It's really going to happen soon, likely over the next couple of days.  This, however, is my Birchbox Man. I'll let him have the tie tack thing, because I am a good wife (and because I don't really have another use for it!).
The Subscription
: 
Birchbox Man
The Description
: Birchbox Man offers grooming and lifestyle products in a monthly theme matching your profile. Items include haircare, body care, fragrance, electronics accessories, and dressing accessories.
The Price
: $20/month
May 2014 Birchbox Man Review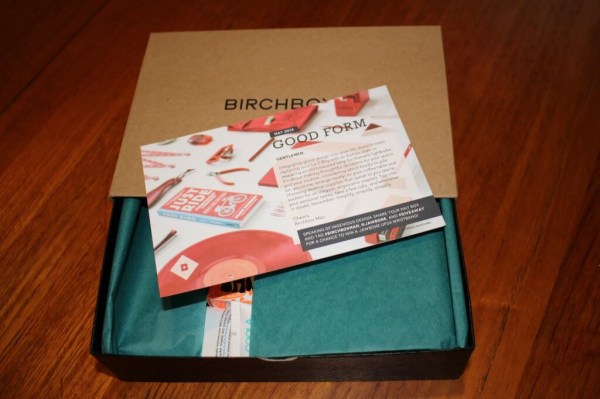 I just totally made up a profile that didn't match my husband for this box. I am curious to see what he got, I'll have to peek!  May's theme is "Good Form" and it's about making thoughtful decisions for your space. I am desperately trying to do this right now. I am so pleased I got this box!
And honestly it was mostly an awesome box for women. I'm thinking about just switching my husband's box to my address and stealing everything. I am terrible.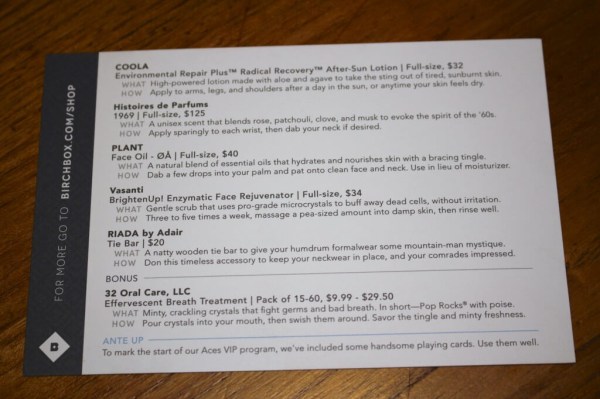 6 products! Birchbox has been so awesome!
RIADA by Adair Tiebar ($20) Passing this one on to my husband, but this is gorgeous and he'll love it (it's also not in his box). Birchbox Man has already paid for itself in May!
Histoires de Parfums 1969 ($4.38) He's getting this one too but it's a unisex scent so I'll keep this one. Definitely 1969 for sure with the rose, patchouli, clove, and musk.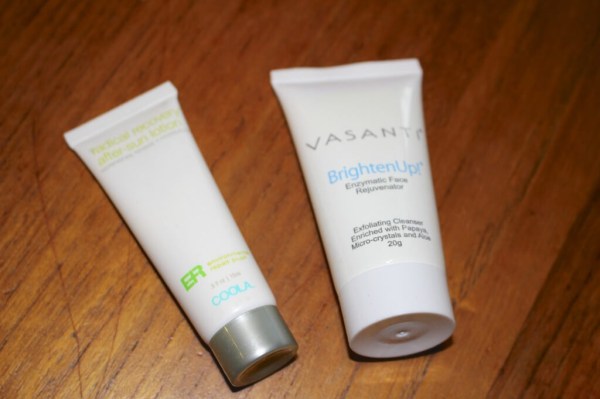 COOLA Environmental Repair Plus Radical Recovery After Sun-Lotion ($2.66) I love Coola but haven't tried this one. It's perfect for me!
Vasanti BrightenUp! Enzymatic Face Rejuvenator ($5.66) I love this. And it's really quite a big sample. Men who will subscribe to Birchbox Man or have women that will subscribe for them must be super valuable, because these boxes are always so amazing.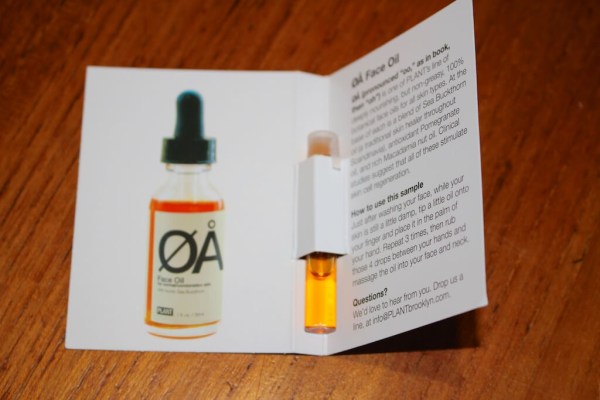 Plant Face Oil – ØÅ ($6?) I think Tom would like this because of the "bracing tingle." I might try a little too but I'll pass it on!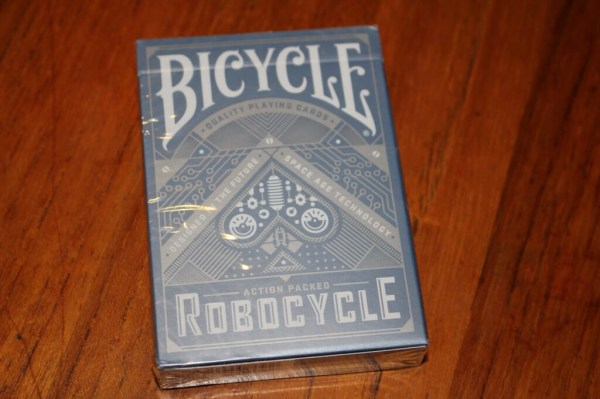 Bicycle Cards ($3.99) We are Aces! When you get 500 points you get free shipping on anything and free consults and all sorts of fun things, so it is really truly paying off to shop at Birchbox!  The deck has a circuit-inspired back and all-robot court cards.
BONUS: 32 Oral Care Effervescent Breath Treatment ($1.97) Breath freshening poprocks. Love them. I hope they come in my box too. Seriously! I will probably buy a package.
The value of my May Birchbox Man is about $45, which is awesome, as I spent $20 and got $10 back in points with the code BBM100 and more points for doing the reviews (which I totally forgot to do before I canceled, but I emailed them to add the points to my account).  And oooooooh I just checked his box and it's totally perfect for him!  Look for a Manly Monday men's subscription box post on… Monday.
To see all the Birchbox Man boxes visit this link and where you see may-2014-bb1 change the bb1 to bb2, all the way up to bb27.  My husband got box 11 and I got box 4! BTW, we have an annual subscription for him and it's really an awesome deal! We are so pleased with it and I wish the regular Birchbox would be exactly like the men's subscription box!
Visit Birchbox Man to subscribe or find out more! Check out all my Birchbox Man Reviews! Don't forget to take a look at other Subscription Boxes for Men.