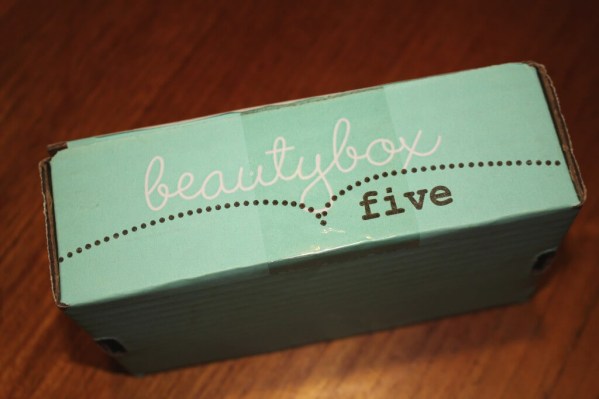 April's Beauty Box 5 is here, and this month's theme is "Shades of Beauty!" That means color, and it's so fun to experiment with new colors inexpensively.
The Subscription
:
Beauty Box 5
The Description
: Beauty Box Five is a beauty and makeup subscription box that delivers 4-5 samples to your door. Products are usually quite unique and different from other boxes
The Price
: $12 per month down to $99 for a whole year – just $8.25 per box!
April 2014 Beauty Box 5 Review
There were 5 items in April's Beauty Box 5!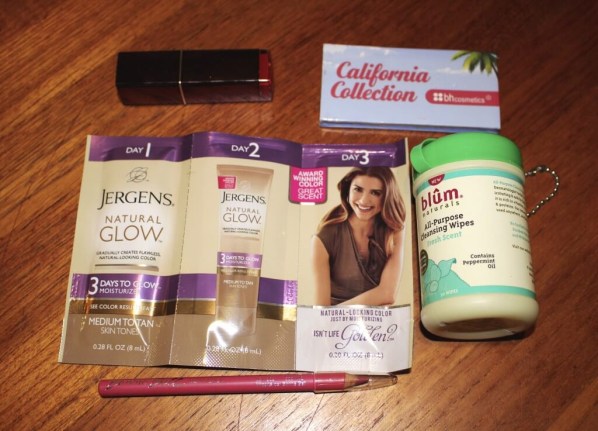 Because I'm a mommy I was all excited by the canister of wipes!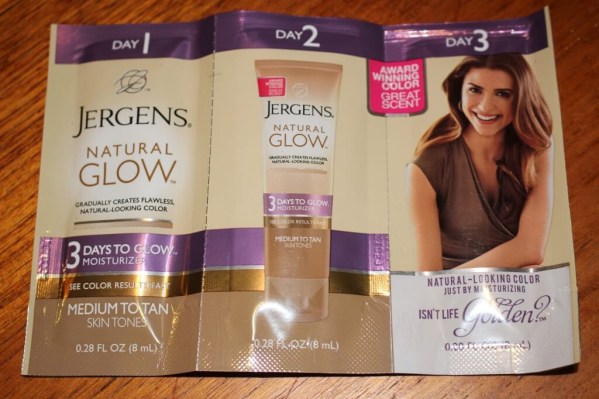 Jergens Natural Glow 3 Days to Glow Moisturizer ($2) I wasn't really sure what was up with the different days on this packet but I love self-tanners and Jergens and moisturizing self tanners so this will be fun!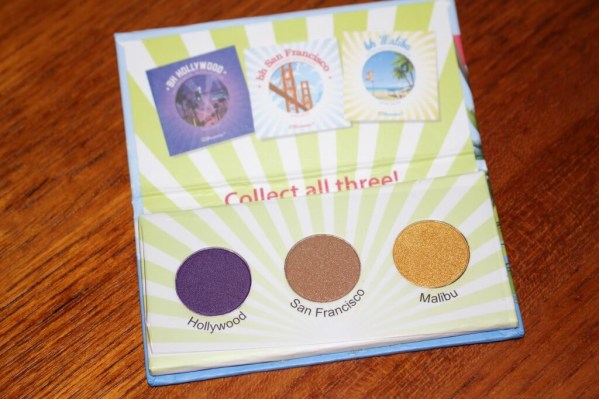 BH Cosmetics California Collection Eyeshadow Palette ($3) This is a cute palette with great colors. I actually have this one from an Ipsy bag, so I'm passing this on to my teen niece. She thinks she's the coolest for getting all my stuff. 

Bonne Bell Lip Definer – Warm Brick ($4) What's up Bonne Bell! We missed you! Guess you're all grown up now! This is a pretty soft color and I was happy to get it, because I usually get too baby pink or too crazy colored lip liners in boxes.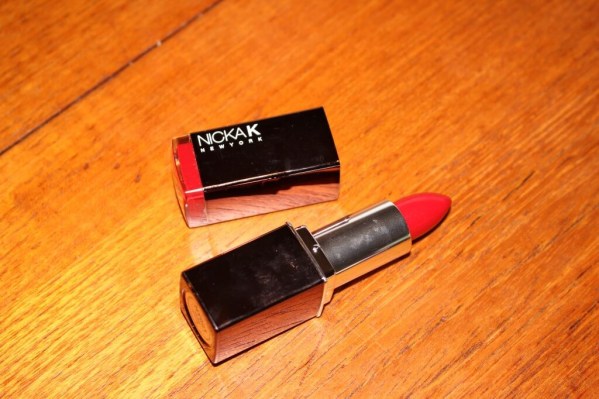 Nicka K New York Hydro Lipstick ($5) The color on this one is "Daring." And yes, it definitely is. This is a paraben free lipstick with jojoba oil, and I thought it was a nice choice!
Blum Naturals All-Purpose Cleansing Wipes ($2.50) What! These little cuties are so darned cute! I love that they use peppermint oil for the scent, they are nicely invigorating for a quick cleaning pick me up. And I can't lose them!
April Beauty Box 5 was a fun box, yes? And I'm definitely ready for some color! It's such a springy fun thing to do!
Visit Beauty Box 5 to subscribe or find out more about this box! Plus, see all my Beauty Box 5 Reviews and check out more beauty boxes in the subscription box directory!