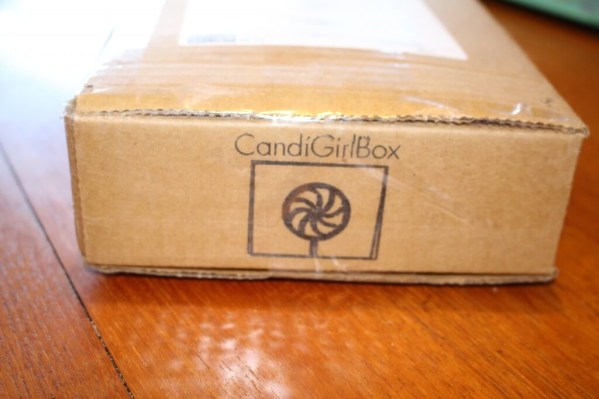 CandiGirl is a quarterly subscription box for girls 5-12 produced by Lip Factory, a makeup subscription box company! CandiGirl currently has a waiting list but you can sign up for notifications when it's open (note, the website has a very unique song that plays immediately).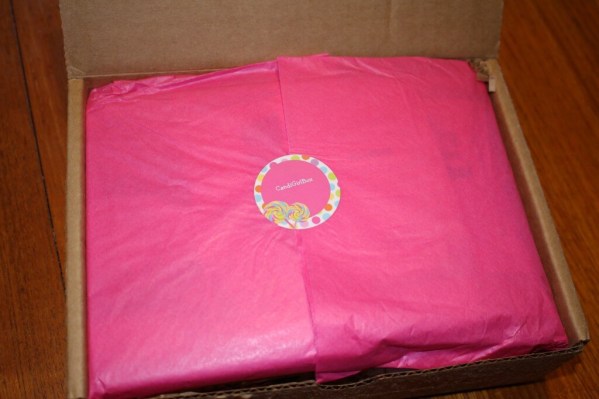 There's a brief quiz to take when you sign up for CandiGirl.  You can see the questions and my responses below! I thought the quiz pretty accurately captured my kid and they did a great job, as this was one of my daughter's favorite packages yet! I also signed up for the Candigirl club, which is a subscription add-on that gets them an additional gift each month between quarterly boxes as well as a shirt.
Which describes your CandiGirl? 
There is also space for any comments. I wrote: i won't allow my kids to have any lotions/cosmetics containing parabens
The Subscription
:
CandiGirl
The Description
: Designed with your daughter in mind, CandiGirl is an age appropriate quarterly box that every young girl will want to experience. Think it's all about makeup? Not with CandiGirl! It's filled with varied handpicked items that she will fall in love with. Customizable for girls ranging from tomboy to girly girl.
The Price
: $22 per month
March Candigirl Review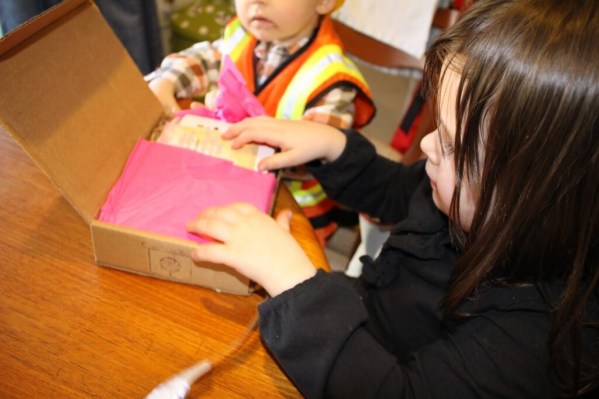 Little Brother E got into the fun. While I'm at it, little boys like fun packages to open too. I wish someone would do it. Anyways, I love the idea of this box and I love that it's quarterly. It reduces the percentage of the shipping costs and every month would just be too much for a little kid.  I'm definitely already a fan.
What a great selection. My daughter squealed. Repeatedly!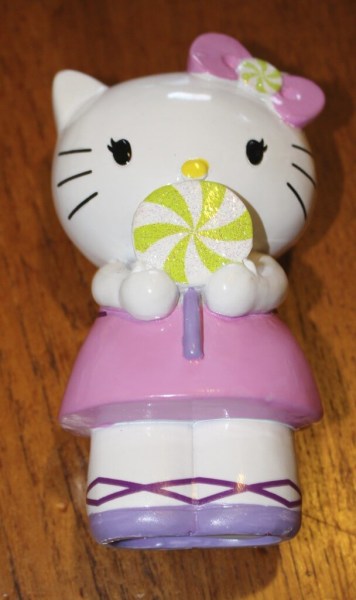 Hello Kitty Coin Bank (~$9) This has been loved on, carried around, filled, emptied, and drawn (see below). A hit!
Hello Kitty Stickers (~$2) She was super excited about these! We tucked them away in the sticker box. I have dreams of doing a fun scrapbook/smashbook for each of the kids with all their little things and their stickers.
3 Little Girls Holistic OrangePop Lip Gloss ($3) We tried this before and we are fans of this yummy organic lip balm.
Good for you Girls Body Lotion ($3) No parabens, sulfates, phthalates, petrochemicals, synthetic dyes or fragrances! I admit when I signed up for this box I was scared it might have products with hinky ingredients. My daughter loves shimmer lotion and we love finding a new brand that doesn't have any of the potentially bad stuff.
Hello Kitty Crayons (~$3) She loves her Hello Kitty crayons and they are the only crayons in use right now!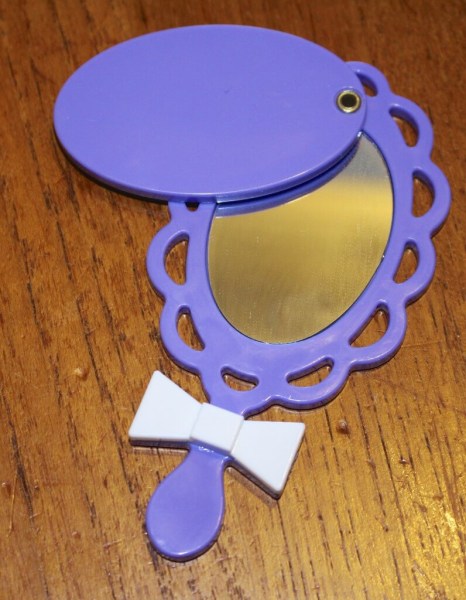 Mirror (~$1) This is adorable and my daughter loves little purse mirrors. I totally caught her brushing her hair in her mirror yesterday!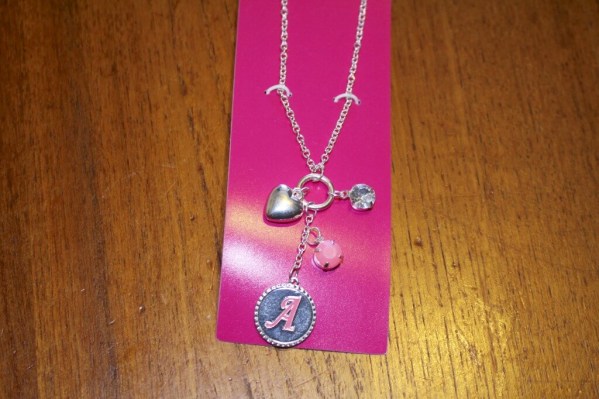 Justice for Girls Initial Necklace ($6.25) She was so excited by this and asked over and over how they knew the first letter of her name. Kids love anything personalized! Cute and just right.
SurfSweets (~$0.50) Always such a fun treat to get these in boxes! We totally ate them right away!
My daughter (5 years old) did her own renditions of Hello Kitty. She has been drawing her like mad using her new crayons. She is really so pleased with her CandiGirl box and so am I! Our box had a retail value around $30 – if you could find the stuff. I was more than happy with this! Did you get CandiGirl? If so, what did you get??
Visit Candigirl to find out more about this subscription box or to join the waiting list. You can also check out more subscription boxes for tweens and kids subscription boxes in the directory!