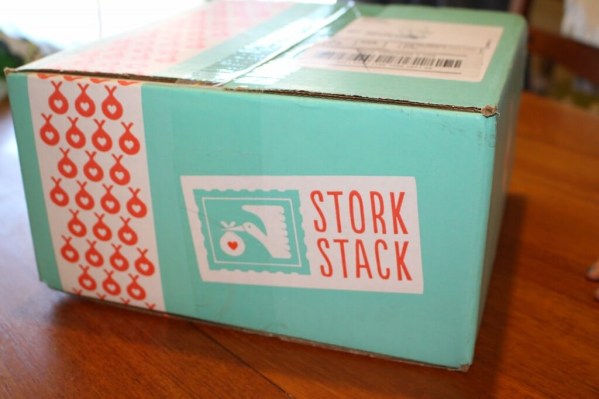 The theme for March's Stork Stack is "Spring Fling!" –  delivering some of  favorite bright, cheery and colorful products in an effort to encourage smiles and sunshine. Cute! I believe that this is a 1 month old baby box, but to be honest, I didn't see the difference between this box and one for older kids. However, I changed my subscription and I'm not sure if it took! I'll update!
The Subscription: 
Stork Stack
The Description: 5 curated deluxe items shipped out for babies still in their third trimester to 3 years old.
The Price: $28 per month
The Coupon: Save $10 off your first Stack. Use code
208CDC00
.
March 2014 Stork Stack Review
My son saw this Stork Stack and was super excited about the car and the book. And the snacks!!
Child's Play Ten Little Monkeys ($4.49) The kids love this song and were really excited. Even my son, who doesn't talk a lot, was excitedly saying "ten little monkeys" over and over again! I do love the Child's Play books that come in Stork Stack!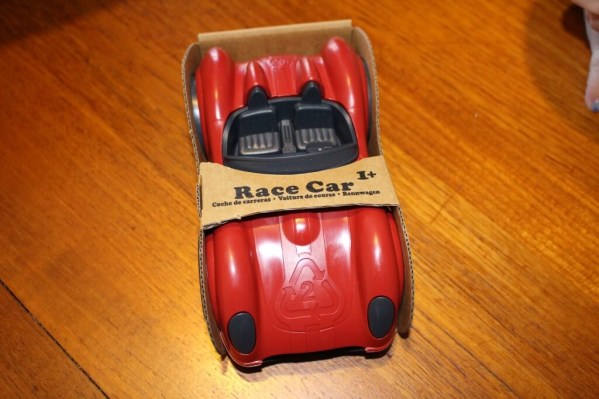 Green Toys Race Car ($9) This was stolen immediately. I could barely keep little paws off to take a photo. A definite earth-friendly hit.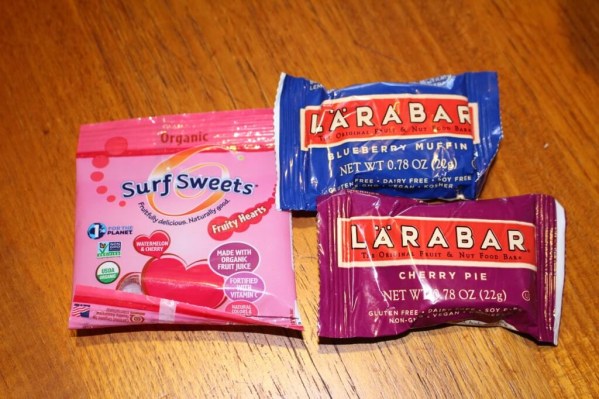 LaraBar Minis ($1) Yum! Delicious and just the right size!
SurfSweets ($0.50) I guess this really isn't a baby box, because the candy is supposed to be for kids. I was disappointed on the size. There were 6 pieces of candy.
Baby Legs Racer Legwarmers ($12) I'll probably gift these, because my kids just take off their pants. I know lots of parents/kids that love them though!
My February Stork Stack had $27 in products and I was a bit disappointed with the value. I know other variations this month had about $10 more in products inside. I would have been happier with a few more packages of candy for the kids – I love the teeny individual packages but a mini package isn't really an "item" in my book!
Visit Stork Stack to subscribe or find out more about this baby subscription box. Use code 208CDC00 to save $10 off your first box.  You can see all my Stork Stack Reviews or check out even more baby subscription boxes in the directory.