Hatchery is a newish gourmet food subscription box and when they had a coupon the other month, I decided to try it out!  For $20 per month including shopping you'll get sample sizes of artisan-produced gourmet foods, which you can buy in the shop. I like the idea of small-batch foods and obviously they are hard to find if they don't have any sort of distribution deal, so this is a neat box!
The Subscription
:
Hatchery
The Description
: Receive a delivery of curated, sample-size artisan ingredients and condiments to your doorstep every month. They are here to help you discover flavors you would have never discovered on your own
The Price
: $20 per month
March Hatchery Tasting Box Review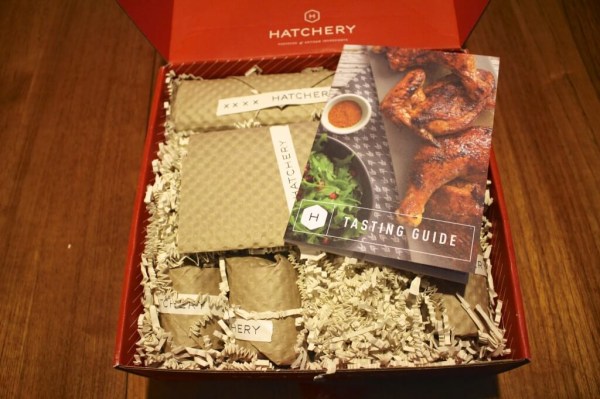 I absolutely loved the looks of this box – this would be a fun box to gift!
I loved the Hatchery information card.  The products are the star here and there was information about each item, where it was made, the producer, and the recommend recipe (available on the website).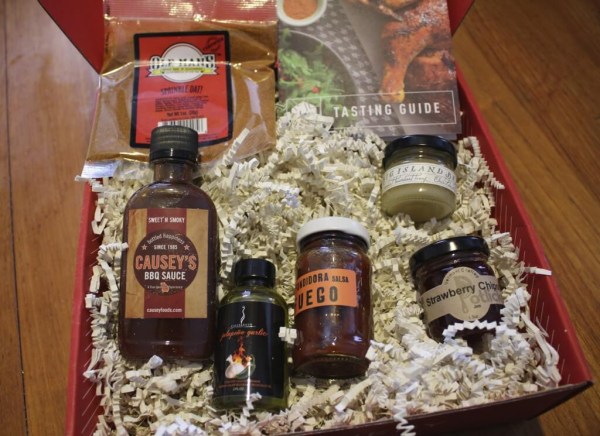 Everything was so darling, even if tiny. The plus side – you can definitely use up everything before the next box rolls around! Free shipping on full sizes of anything you sample.
La Fundidora Fuego Salsa (~$2) This was delicious! I ate half on the chips in my FabFitFun box and the other on a turkey & cheese quesadilla. I loved the texture of this traditional salsa. I could go through a vat of it!
Ole man's Spice Rub & Seasoning – Sprinkle Dat! (~$1) I haven't had a chance to try this, but I will on my next burger. It really should be used on ribs but I love making everything taste like ribs.
 Causey's Sweet & Smokey BBQ Sauce (~$2) This BBQ has a great not fake smokey taste! I loved this vinegar sauce, my favorite. Oh maybe ribs are in my future anyways.
Calivirgin Jalapeno Garlic Oil ($4.75) I was so impressed with this! They crush the peppers and garlics right with the olives to make this. It's so flavorful! This will add some extra bite anywhere.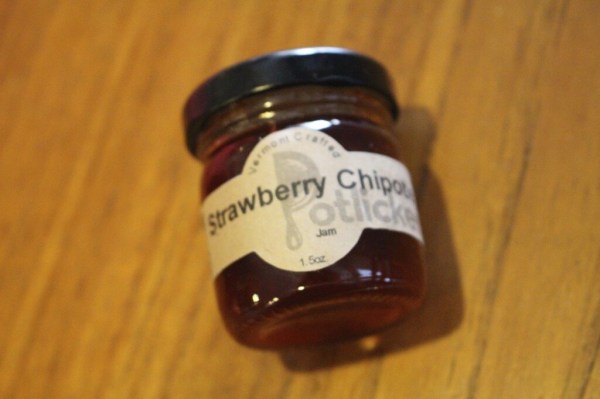 Potlicker Kitchen Strawberry Chipotle Jam ($1.75) Great sweet-heat combo. I'm eating it with cream cheese on pretzel thins!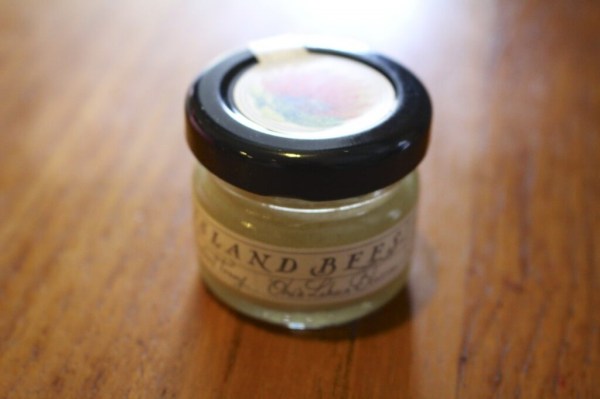 Big Island Bees Organic Honey (~$1) Truthfully I don't know what to do with naturally crystallized honey! I've never had it that way before. I'm thinking maybe smeared over a hot buttered english muffin? Help!
The value of my March Hatchery Tasting Box was around $13, maybe $15 to be generous. It's really more about tasting each item than getting a huge retail value. I enjoyed the box and everything in it – absolutely nothing was a dud product. I think maybe they should say the box is $15 plus $5 shipping! Visit Hatchery Tasting Box to find out more and to subscribe. You can also see all the food & cooking subscription boxes in the directory!