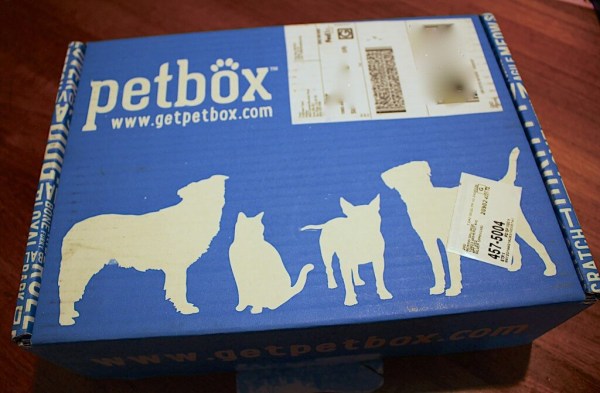 The February PetBox contained items supporting National Pet Dental Health Month, which I thought was neat! I loved my last PetBox and was thrilled when they asked to send me another.   I think some subscribers received different things but I was pretty psyched with what we received. PetBox is a monthly subscription box for both cats and dogs and the only monthly pet subscription box where you can select your items. When you sign up for PetBox you pick whether you have dogs, cats, or both, and their size. You can choose your items or have PetBox choose your items. As with most of the pet subscription boxes, the best value for this box is a longer subscription.  PetBox is $39 per month, down to $29 per month, but you can save 20% on any subscription plan with code SPLURGE20.
The Subscription
:
PetBox
The Description
:  Each month your pet will receive a new box of goodies that will make them feel loved. For each box shipped, they donate $3 to animal rescue needs. Select your items or pick a surprise box.
The Price
: $39 per month
The Coupon
: Save 20% off your entire subscription! Use code
SPLURGE20
.
February 2014 PetBox Review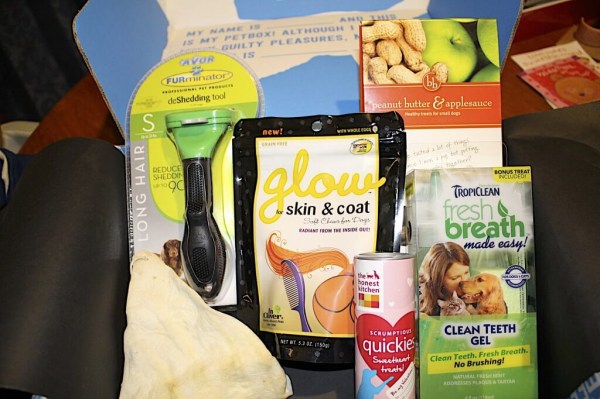 I love the thick black paper on PetBox – and the fact there are no squigglies to contend with. There isn't an information card with this box but everything is pretty self explanatory!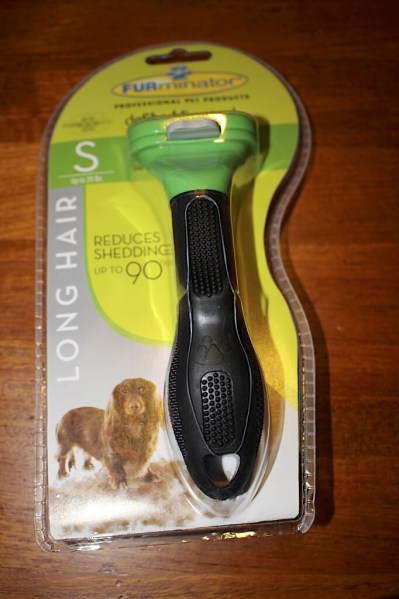 Furminator – Long Hair/Small Dogs ($37) Um, wow! I was so surprised to find this super high value item in this box. I do not have a dog that sheds (miniature schnauzers basically have hair, not fur), but I will use this for a special gift. I was so impressed by this and everything else in this box is basically a bonus item after this one thing.  Even though Lindy doesn't need this, I've happily recommended Furminators to anyone who has ever complained about their dog's shedding hair!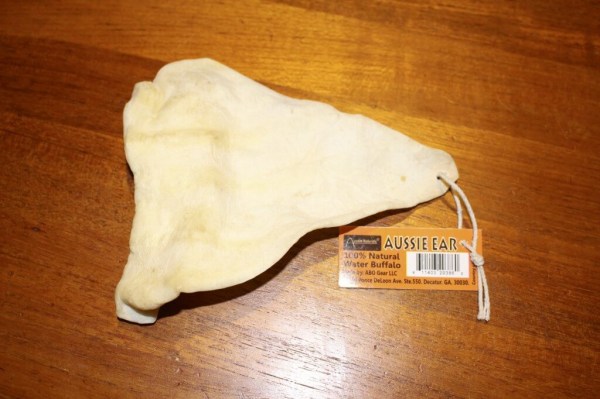 Aussie Ear ($1.50) Water Buffalo are high in minerals & Omega 3, and this is a really nice, healthy natural chewing treat perfect to keep your dog's teeth in shape. We have had to have our dog's teeth cleaned twice, despite regular brushing, and we do everything we can to keep her teeth in order. I was really happy that a subscription box is paying attention to pet dental health!
Bistro Bites Peanut Butter & Applesauce ($6) Lindy absolutely adores these. As a dog mom I love that they are super healthy and right-sized for my small dog. There are only 3 ingredients – Applesauce, peanut butter, and buckwheat flour!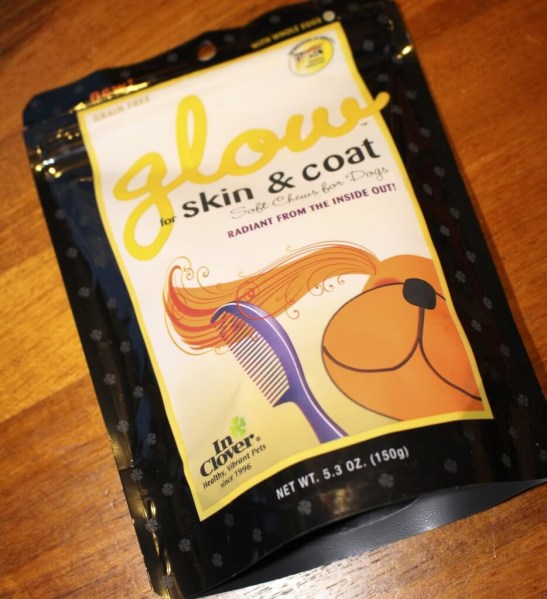 InClover Glow Skin & Coat ($8.99) These are a "functional" treat, with protein, DHA Omega-3 fatty acid, Biotin, and Zinc from eggs and algal omega-3 sources. Just like for humans, good protein sources and omega-3s are good for dog's skin and fur/hair! They also use rosemary so I know that our dog will love them!
Tropiclean Clean Teeth Gel ($9.47) I have been wanting to try this exact product on our dog – it's a tooth gel that doesn't require brushing. Lindy hates the spray that I try to use so hopefully this one does the trick! It also smells great!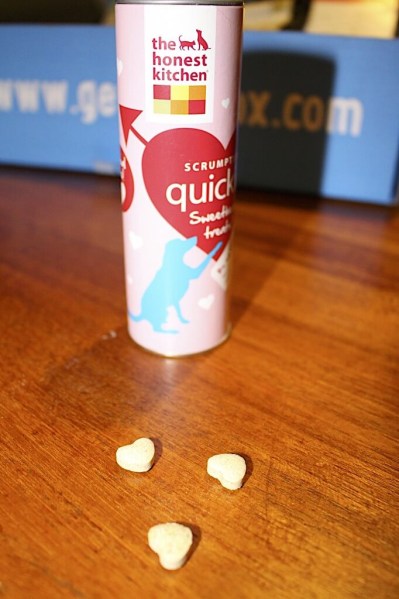 Honest Kitchen Quickies ($10) These on the other hand smell terrible but that's because they are 100% fish! Great training treat or just because!
My February PetBox had an insane $73 of value this month! I think that's totally nuts but also totally awesome. If you would like to subscribe to PetBox or find out more about them head over there to subscribe and don't forget to use code SPLURGE20 to save 20%!
Be sure to see all my PetBox Reviews! You can also check out the rest of the pet subscriptions in the directory!