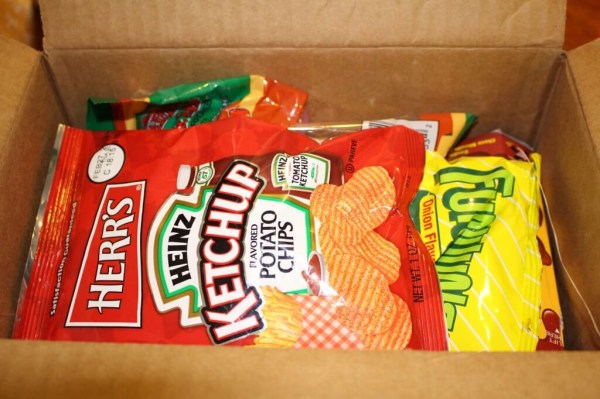 MunchPak is a fun snacks subscription box that comes in 3 different sizes – mini, regular, and family sized (1, 2, and 3.5 pounds)! You can get your  MunchPak weekly, biweekly, or monthly and the mini box is around $15, the regular box is around $22, and the family size box is around $35 – all depending on your location.  Those ketchup chips? I ate them right away. They were yummy.
The Subscription
:
MunchPak
The Description
: The best and most unique snacks from all over the world. Expect to see snacks from Australia, Sweden, Japan, United States, Canada, and many other countries. Mini, Classic, and Family sizes available
The Price
: $~22 per month
The Coupon
: Save 10% on your entire first order! Use code
MOMMYSPLURGE
.
February 2014 MunchPak Review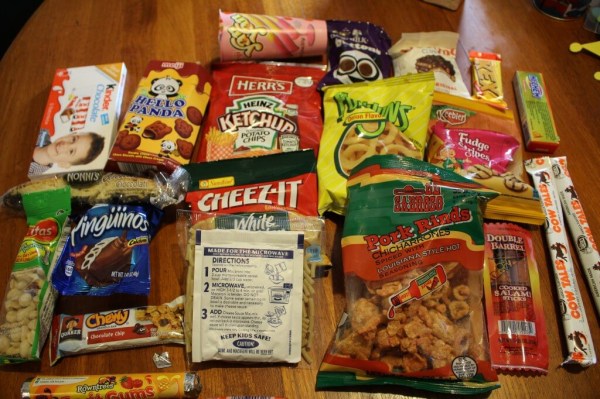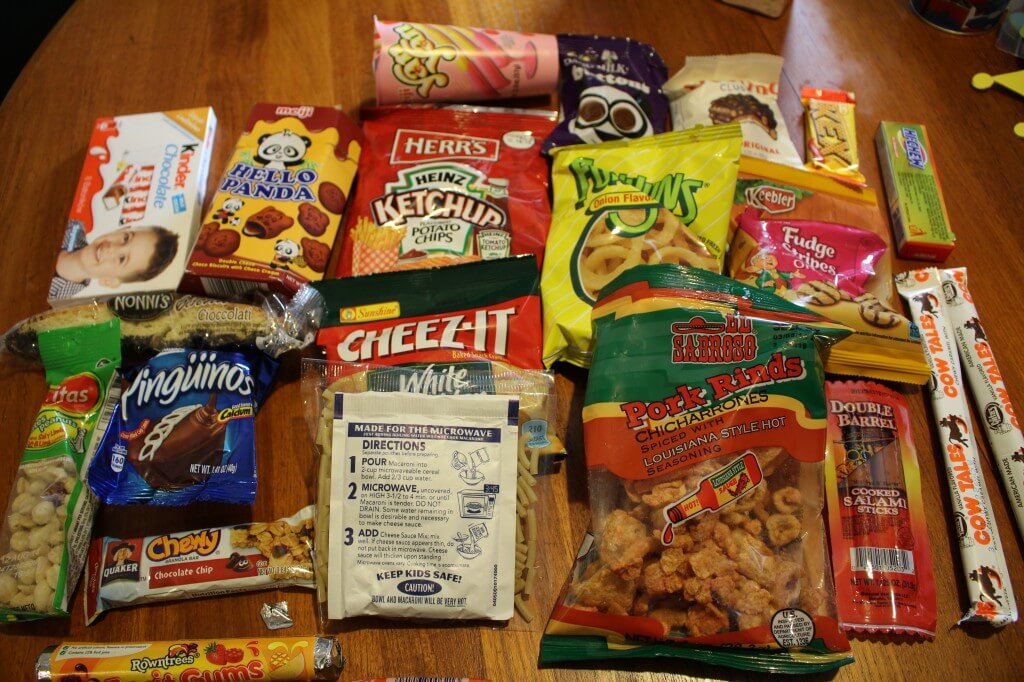 Snacks that were in my February MunchPak! Sort of left to right. Every Munch Pak is different and sometimes you will get some snacks from the last month. I actually think this box may have been technically a January box (it was a replacement for a box that FedEx mishandled) but MunchPak gets new snacks in all the time, so there's always a fun new mix.
Kinder Chocolate – delicious!

Nonni's Biscotti
Sabritos  Peanuts
Rowntrees Fruit Gums
Quaker Chewy Bar

Pinguin Cupcake – just like a Hostess Cupcake

Hello Panda
Yan Yan
Heinz Ketchup Chips
Cheez-it White Cheddar
Instant Mac & Cheese
Louisiana Style Hot Pork Rinds
Funyuns (FUNYUNS!!!)

Cadbury Dairy Milk Buttons (UK)

Goo Goo Cluster

Kex candy

Keebler Fudge Stripes

Double Barrel Cooked Salami Sticks

Cow Tales (2)

Hi-Chew

Chick-o-Stick -this is hiding in there somewhere!
I thought we would take a closer look at a few of the snacks!
I thought this was a brilliant idea to stick this in there! It's a snack!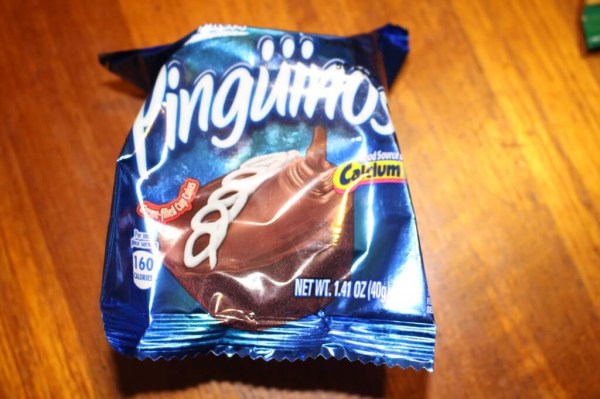 Much like last month, I ate this right away. So my kids can't fight over it. Yeah.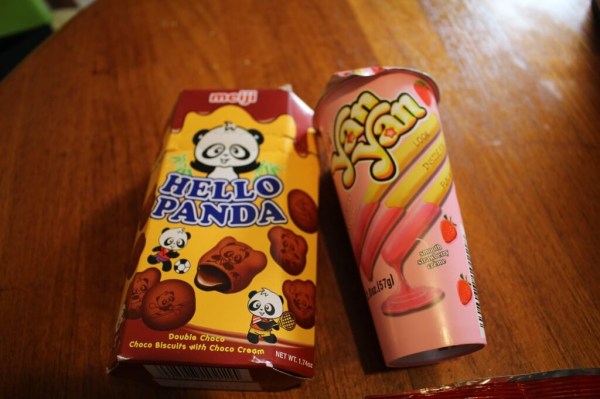 My babies are going to be five ways excited over these. We love Hello Panda and we love YanYan! They are sticks that you dip into basically frosting.
I got these last month and they are delicious. I love that each stick is individually wrapped.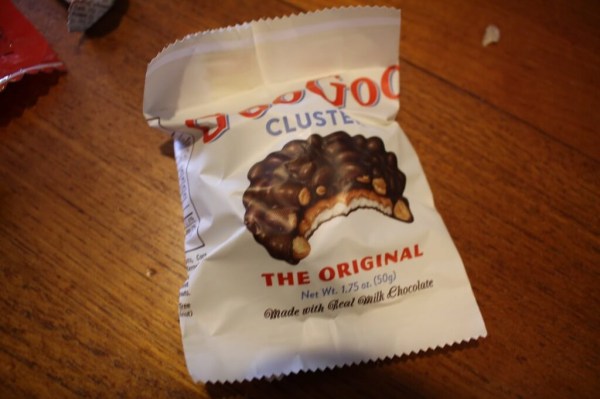 I thought the GooGoo Cluster was such a great addition to the box! They didn't pack me an RC cola to go with, but I'll survive. I loved sharing this one with the kiddos!
Visit MunchPak to subscribe or find out more about all the MunchPak options.  Use code MOMMYSPLURGE to save 10%!