I ordered 2 Hello Fresh boxes this week! I didn't want to deal with the grocery store and I wanted to order this box for the yummy looking potato cakes in it! I just had to try them. I finished cooking the Vegetarian Hello Fresh this evening, so that's why I'm reviewing it first. My boxes saved me from lots of takeout this week! After 5 weeks away the fridge was pretty sparse.
Hello Fresh is a dinner kit subscription box. You get everything you need to cook 3 healthy meals for 2 or 4 people. The vegetarian box isn't vegan – it does contain dairy products – so just FYI. It costs $59, less than $10 per plate. In my experience the portions are quite hearty. This box would be great to serve along side main meats, too.
The Subscription
: 
Hello Fresh
The Description
: Each week Hello Fresh delivers beautifully photographed step-by-step recipe cards, with the exact fresh ingredients needed to create a selection of new recipes.
The Price
: $69/week (59 vegetarian)
The Coupon
: Save $25 on your first order. Use code 
SPLURGE2014 
 . Expires January 31, 2013.
The vegetarian box is packed differently than the meat box. Instead of insulated padding it uses an insulated liner and one large and one small ice pack (frozen solid after hours inside at 70 degrees).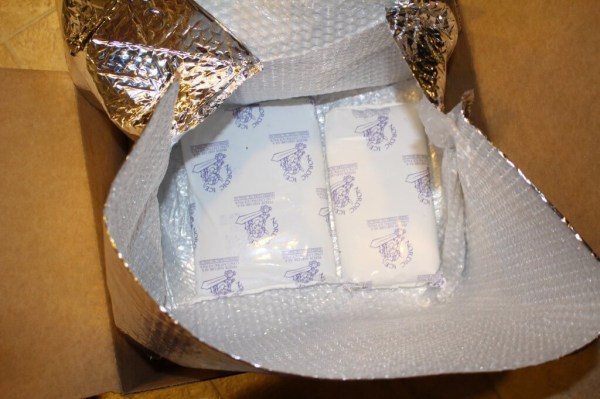 Cheesy Corn and Potato Cakes with Citrus Salad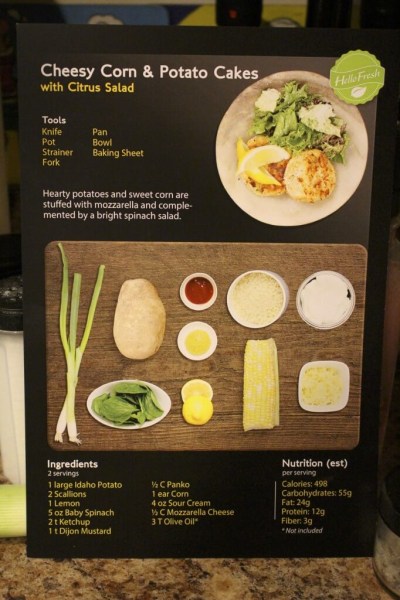 This recipe basically involved mashing potatoes, mixing them up with scallions, corn, and condiments, and sticking cheese in the middle.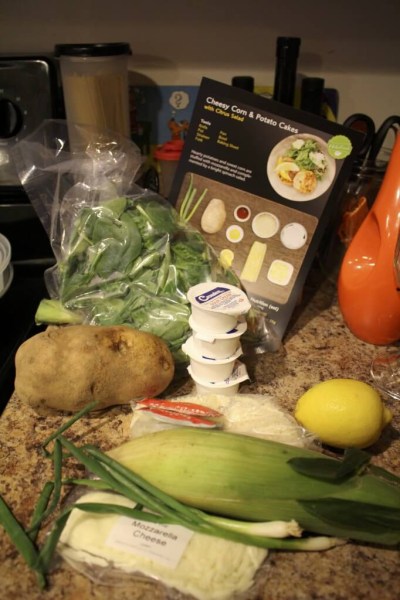 They were coated with sour cream and rolled in panko, fried and baked. The salad was simple – spinach with a sour cream/lemon dressing. It was delicious and totally hit the spot! I enjoyed the contrast of textures and tastes. The green onions and lemons really set off this dish. I considered but forgot to add a hit of chipotle to the dressing.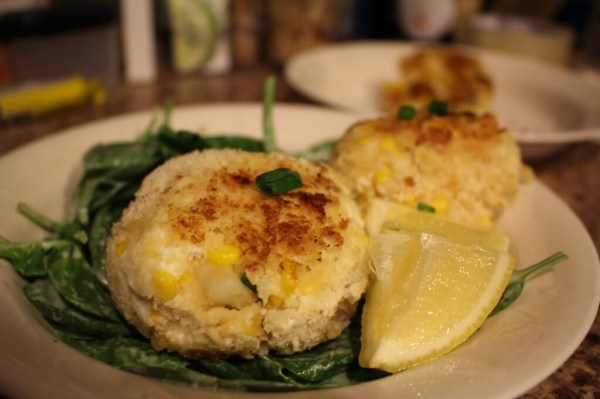 Hearty Roasted Beet and Lentil Salad with Goat Cheese
[no recipe card, I got ice all over it trying to remove gum from a dress…]
I was hesitant about this one. I am not a huge fan of beets. As in I refuse to eat them. I planned to pick around them but I tried them (if I make my kids take a bite of things I kind of have to too) and I loved them in this dish! The balsamic, arugula, and lentils really changed the flavor for me and they didn't taste like dirt. This turned out to be my favorite dish of the box. It made it easier to love considering that the beets were already peeled and cooked! The goat cheese was fantastic to complement the earthy flavors of the meal. The walnuts got a little lost but provided some nice crunch and healthy omegas!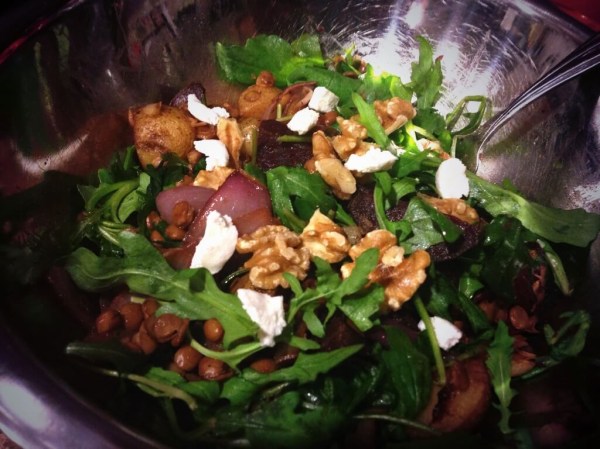 Another bonus – this was the easiest recipe ever! Some cutting, roasting, and tossing. That's it!
Broccoli and Kale Stir Fry with Rice and Ginger-Avocado Sauce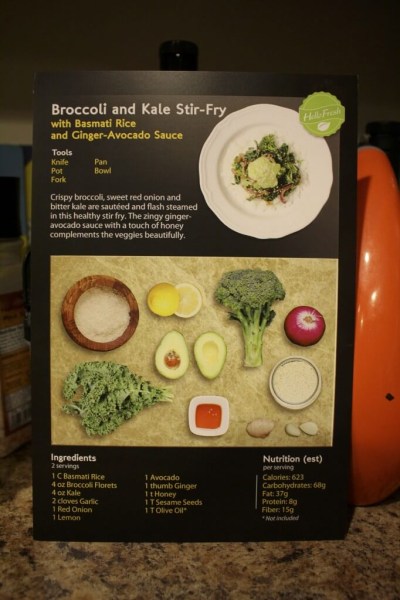 This looked a little weird, but also yummy! It ended up being fantastic and was a totally green superfood extravaganza. I liked the use of the avocado and sesame seeds as nice healthy fats. This one was ready in 20 minutes flat.
I wouldn't get the vegetarian Hello Fresh box every week – next week's box has an eggplant dish (not a big fan) and a mushroom dish (really won't eat them). But I would totally pick one up again if the recipes appealed to me! The current selection (for delivery 1/22) is looking mighty enticing and I'm going back and forth on that one. Unlike the regular HF box I did not attempt to feed these to my kids. We'll get there someday!
You can save $25 off your first Hello Fresh box! Just visit Hello Fresh to check out the meals and place your order using code SPLURGE2014. You can skip any week but FYI, you won't get notice about your meals for the next week. There isn't a choice on the veggie box but there is for the classic box. Just put a reminder on your calendar to go in to your account and pick your meals for the next week. Meal choice/pausing is open from Thursday at 12:01am until Wednesday at midnight. I find that the Hello Fresh subscription is an awesome alternative to takeout or figuring out what to eat and shopping!
Check out all my Hello Fresh Reviews! Don't forget to take a look at other Fresh Food Subscription Boxes.