Crafters Crate is one of my daughter's favorite boxes! The box looked a bit different this month but she still recognized the bright pink elephant on the outside! Every box has 4-5 crafts just for girls and is hand-assembled by moms!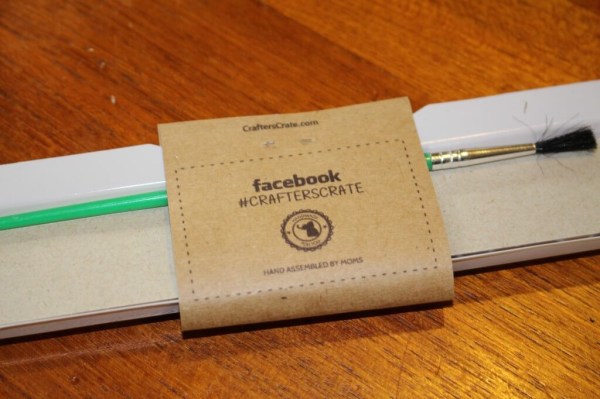 The Subscription
:
Crafters Crate
The Description
: Monthly box of crafts and activities that are girl-themed, including hair accessories and jewelry, but also activities and projects that include learning in specific areas, including science.
The Price
: $19.99 per month
The Coupon
: Get $10 off your first box! Use code
SPLURGE
.
January 2014 Crafter's Crate Review: Princess Crate
I like how there is a card for mom and a card for your crafter!
My daughter was thrilled about January's princess crate!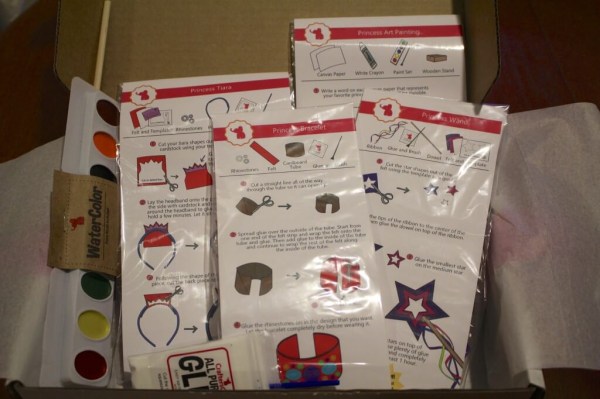 Each Crafters Crate has all the crafts individually packaged in little plastic pouches so you can do just one at a time. My daughter and I do crafts together while her brother is in school a few hours a week, so it's perfect to open just what we need. I don't like having one big project left hanging – it stresses me out!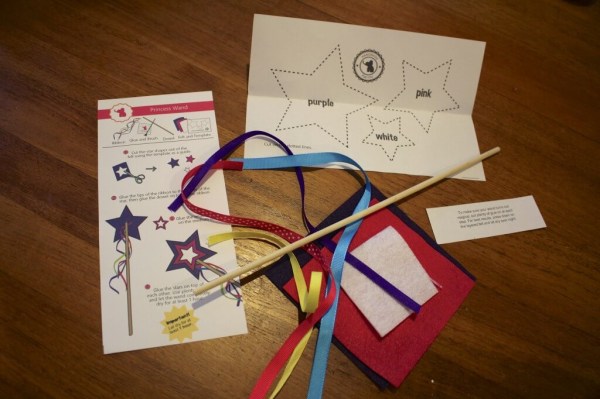 Princess Wand – Crafters Crate comes with everything you need, including the glue, but I used a glue gun because we didn't want to wait until the next day! This craft turned out beautifully! I used leftover felt to cover the back for extra durability.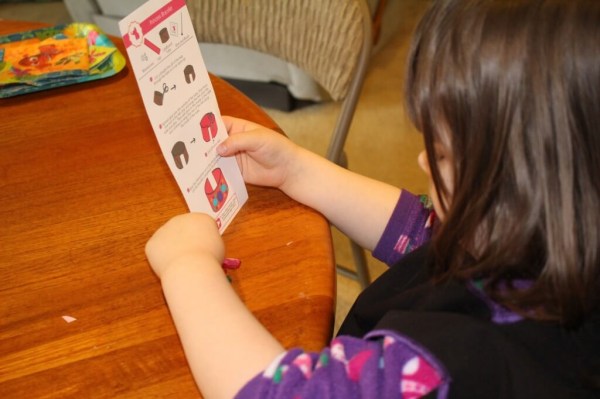 Princess bracelet – my daughter really enjoyed designing the bracelet by placing the gems in the table. The design is totally her own and we glued it on together. I love how she can follow the instructions because the pictures are so well laid out for her.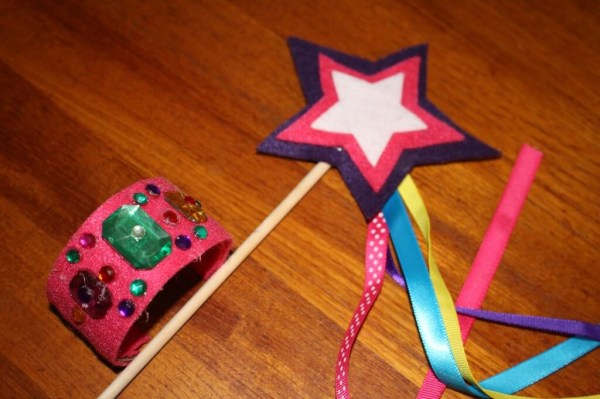 Princess Tiara – My daughter loved this especially since her previous tiara was broken! This got whisked away before I could take a photo but we finally found it. This will be much more durable than the dollar store crowns that always seem to break.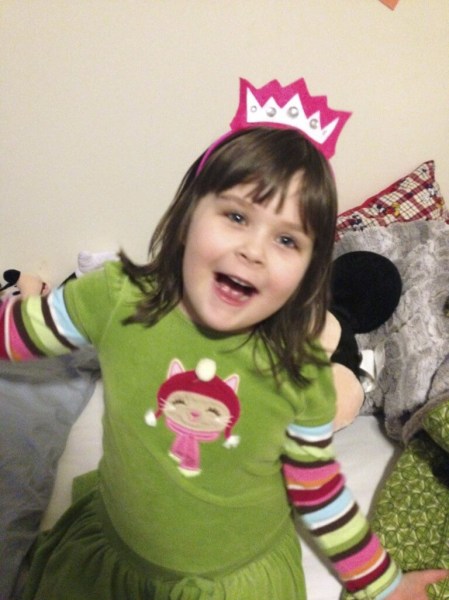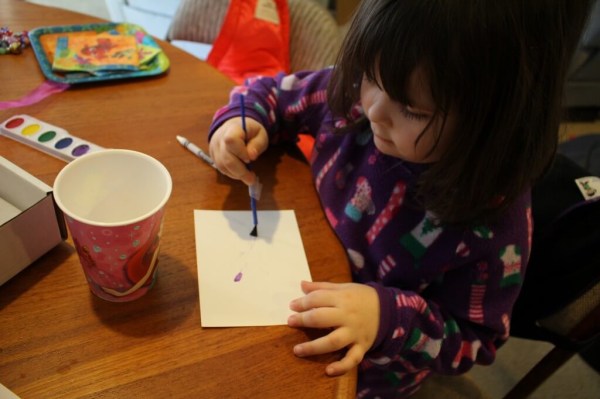 Princess Art Painting – my daughter loved this technique! She used both sides of each sheet.
When she ran out she extended the activity to construction paper. And let her brother use her paint!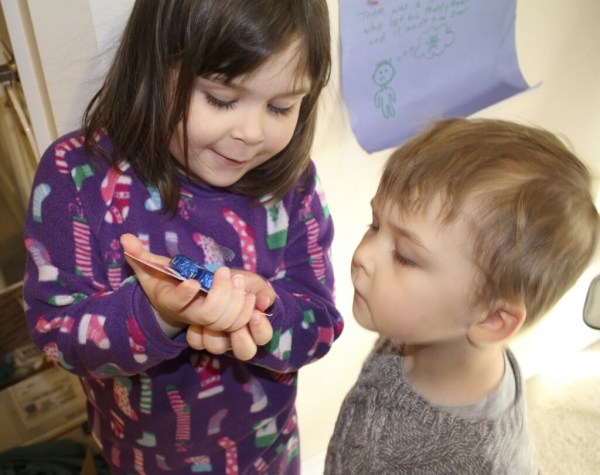 Princess Chocolate – she showed her brother how the chocolate was not for little brothers… And shared anyways! What a sweetheart.
I love how Crafters Crate indulges my daughter's girly side with fun activities that improve her motor skills and keep her busy!
The theme for next month's box is Sochi! I'm totally excited about that!  Visit Crafters Crate to find out more or to subscribe, and use coupon code SPLURGE to save $10 off your first box! You can also check out all the subscription boxes for kids in the directory!