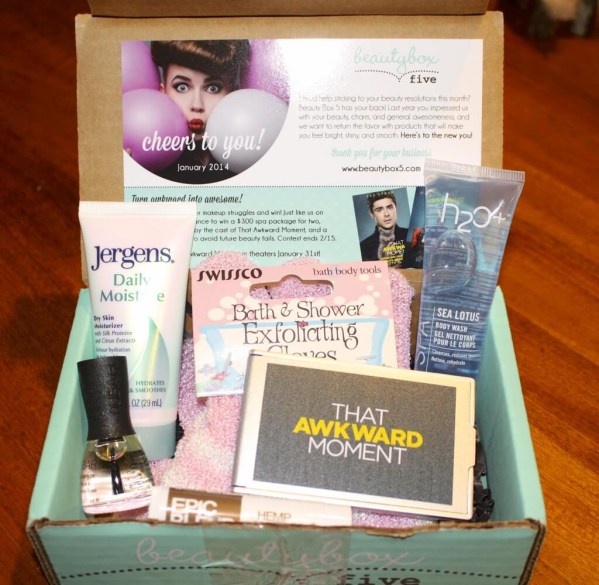 Beauty Box 5 has been looking better and better the last few months so I picked up a new subscription to check them out one more time! The January Beauty Box 5's theme was "Cheers to You!" with products that will make you feel bright, shiny, and smooth. I like the fresh start theme of many of the subscription boxes I've seen this January. We can all use some skin pampering this time of year.
The Subscription
:
Beauty Box 5
The Description
: Beauty Box Five is a beauty and makeup subscription box that delivers 4-5 samples to your door. Products are usually quite unique and different from other boxes
The Price
: $12 per month down to $99 for a whole year!
The Coupon: Every subscription comes with a gift code to Soap.com!
January 2014 Beauty Box 5 Review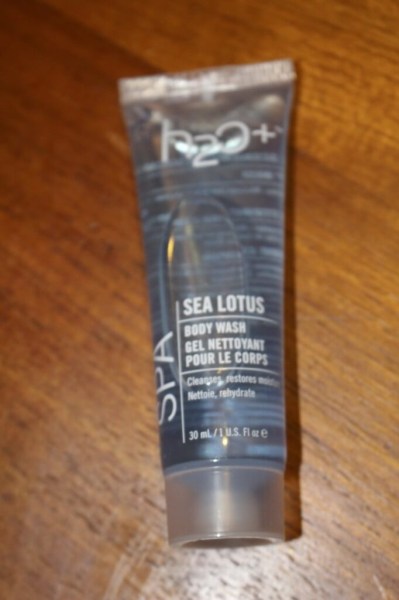 h20+ Sea Lotus Body Wash ($1.44) I love the scent of this "ocean smelling" body wash! I can't wait to use it!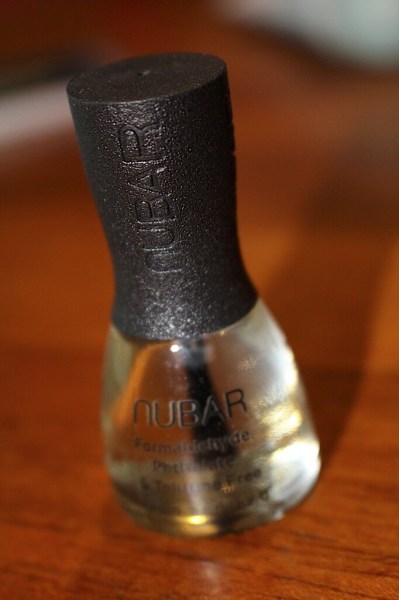 Nubar Nail & Cuticle Oil ($5) I don't think this has any particular scent but it might be vanilla? I was excited to have this, especially in a petite size! Good for stashing.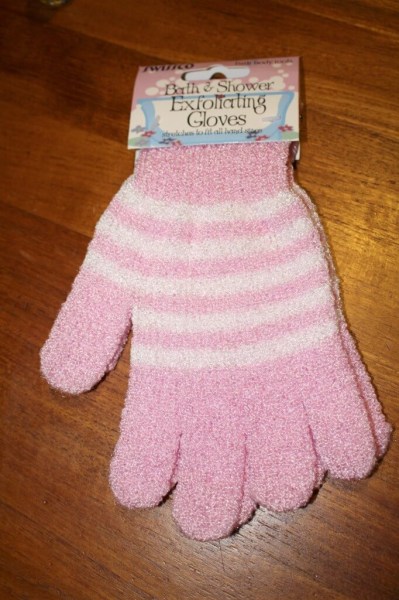 Swissco Bath & Shower Exfoliating Gloves ($4)  The information card had such a great idea – use before your faux tan. I'm totally doing this tonight. My husband is home for the weekend starting tomorrow morning and I like getting all done up!
Jergens Daily Moisture Dry Skin Moisturizer ($0.33) This was a fresh invigorating scent without being overpowering. I liked it!
Epic Blend Hemp Coconut Lip Balm ($3.49) Coconutty & hempy all at the same time!  It doesn't claim organic on the label (maybe the rosemary extract in it isn't) but nearly everything is organic.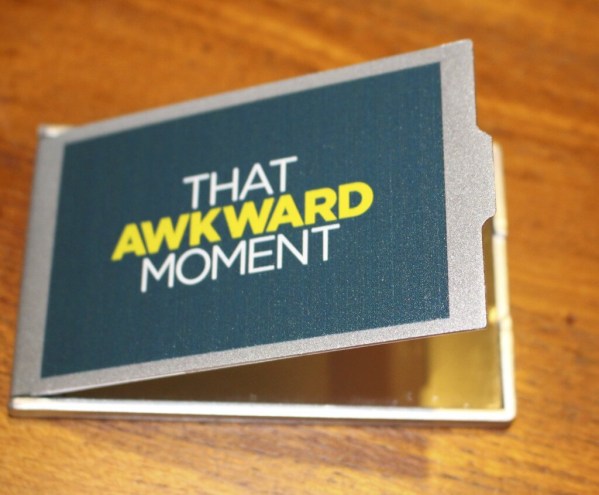 Bonus item! My daughter is about about to steal it right now. She loves compacts! Yep, it's gone! See ya later mirror.
February's Beauty Box 5will have a full-sized nail polish and nail caviar duo from Rockstar Nails by Sprinkles. And in February all subscribers get a $10 gift certificate for MyNameNecklace.com. Sign up by January 31 to get the February box! Visit Beauty Box 5 to subscribe or find out more.
See all my Beauty Box 5 Reviews and check out more beauty boxes in the subscription box directory!