Like totally, it's TUESDAY!
I've totally not been keeping up with my daily posts! Between the work that the daily holiday picks posts take (which are so much fun!) and my husband being in town and having a class all weekend, I've been pretty much out of time for anything else!
We couldn't land a babysitter last night so dad took the kids downtown and carted them around while I was in class! Then we swapped and he left 🙁 He works on a 3 month contract that has now lasted for nearly 15 months and just got extended for another 3…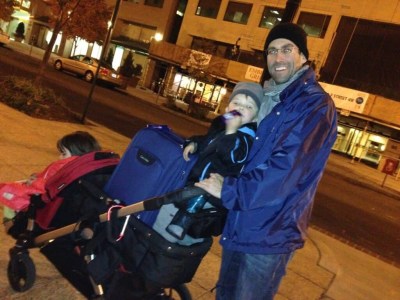 Daddy performing important beauty tasks.
We discovered our daughter has an allergy to elderberry…
Dads are the best.