Update – Read my review of the December Golden Tote!
December Golden Tote Golden Tote' spoilers are up on their Facebook page and Instagram, and I have three pieces of news for you below. I am LOVING the December tote and it's pretty much a must have. I can't wait for it to open! I think this box (it's not really a subscription – you must order monthly) is truly an exceptional value. For $49 you select one item and receive 2-3 items, and for $149 you select 2 items and receive 5-7 items!
The December tote will be available to order from Golden Tote's website at 8am BUT may be available earlier, and
If you want this FABULOUS POUFY WHITE SWEATER or the gorgeous silver shift dress… Be ready to order immediately! Supplies of those are very limited. Since we'll all probably be up shopping at midnight, check back in to see if it's up – I'll post when it is, as long as I'm not asleep (which isn't much!). Remember that Golden Tote isn't like a normal retailer – they buy inventory and sometimes there's not enough inventory available to meet demand in your size, which means you must order right away! It's the beauty & the curse of the grab bag, but I find that Golden Tote is pretty much beautiful!
If you want your last shot at November's Golden Tote, you must order by tonight! Only the $149 tote is still available!
Be ready to order Golden Tote superfast if you want this sweater or the dress below. It looks so comfy and I love the pom-poms!
This dress looks very chic and super forgiving, which is a plus at holiday time!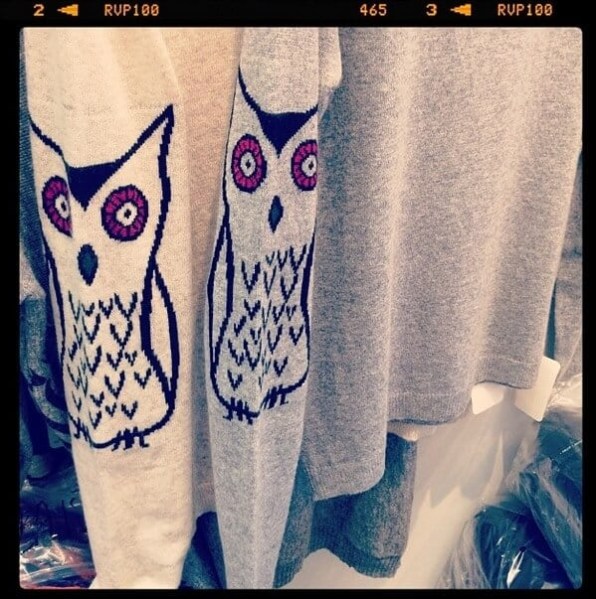 I cannot say no to this owl sweater!







It's the dress below, not the coat. There will probably be another coat vailable in your Golden Tote.

The Subscription: Golden Tote
The Description: Each month you'll get either 5-7 clothing and accessories picks in your tote ($149) or 2-3 items ($49). Golden Totes are now open all month long!
The Price: $49 or $149 per month