I was so excited to get my first Golden Tote! I decided to order the $49 tote – for no particular reason except that I was wracked by indecision on Cyber Monday (which was an exhausting day), so I just wanted to pick ONE thing. I loved it so much, I really wish I had ordered the larger $149 tote!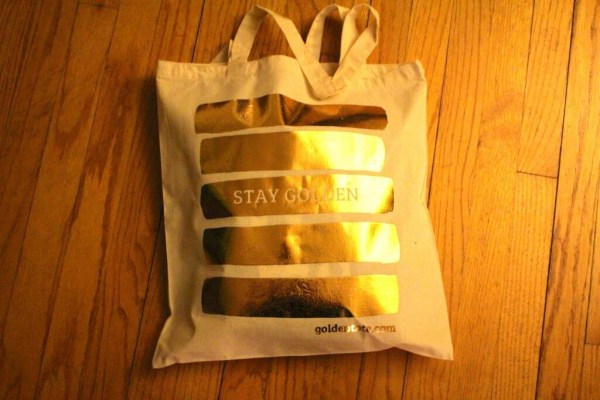 Golden Tote comes in a large cardboard box and your clothes are packed inside an actual golden tote! I think it's so cute!
The Subscription
: 
Golden Tote
The Description
: Each month you'll get either 5-7 clothing and accessories picks in your tote ($149) or 2-3 items ($49). Golden Totes are now open all month long, but order early for the best selection.
The Price
: $49 or $149 per month. You must order each month!
December Golden Tote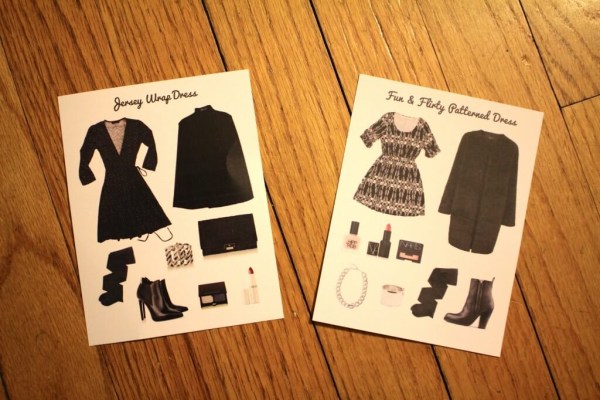 Each item in the Golden Tote is packaged with a style inspiration card. Sometimes I think they are ridiculous (like ankle booties – not my thing!) but I actually love these – they are so helpful for me and I actually use them!
Hour Glass Lilly Jersey Wrap Dress ($50) This has a plunging neckline, which I'm not afraid of (hello, anniversary dress!). I love the colors and it's just my style! The material is quite thin, so it's great for layering and multi-season wear.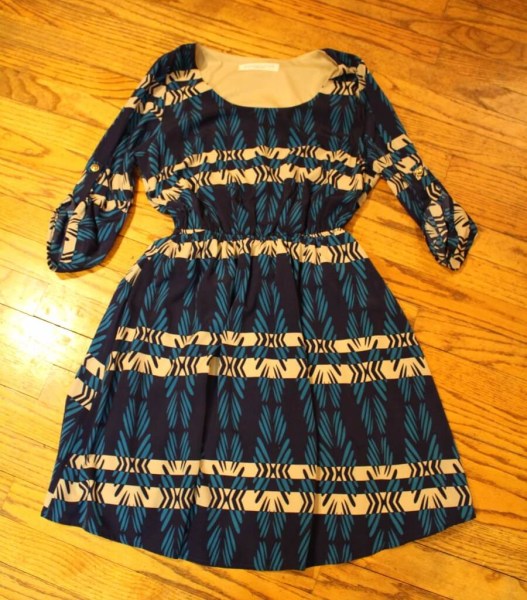 Peach Love Cream Patterned Dress ($50) I love this dress! This is the item I selected and I had no problem making that selection. I love the colors, the pattern, the style, the sleeve decoration, everything about it. It looks great on and I'm just generally totally psyched about it!
I wish I'd ordered the $149 Golden Tote to have a chance at getting the cardigan below (scratch that, I hear it was in the $49 tote too)! I also wish I had ordered the owl sweater. Getting the $49 tote was a mistake, but I thought I'd just try it! If you want to grab a tote for December, they're still available. I can't wait for January to see what they've got. If I like the collection, I'm going for the big tote!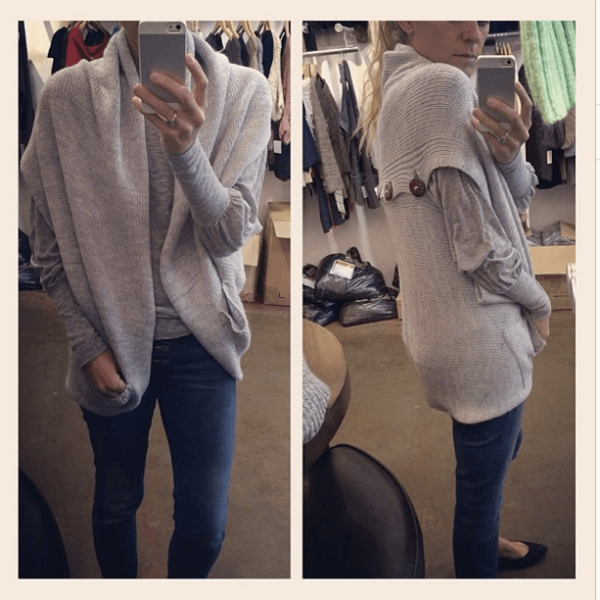 Update – I totally forgot to show a pic of my Cyber Monday bonus accessory item!