Hey everyone! Today, Friday October 25, is the LAST DAY to try out Rocks Box for free! After today you'll get a $10 off coupon, so be sure to take advantage of their free trial offer while it's available! I love this service and yes, this is my second box this week, because I purchased the entire set from the box I received Monday. Because I did that on Monday, looks like they shipped this on Tuesday, and it arrived yesterday (Thursday). That was quick!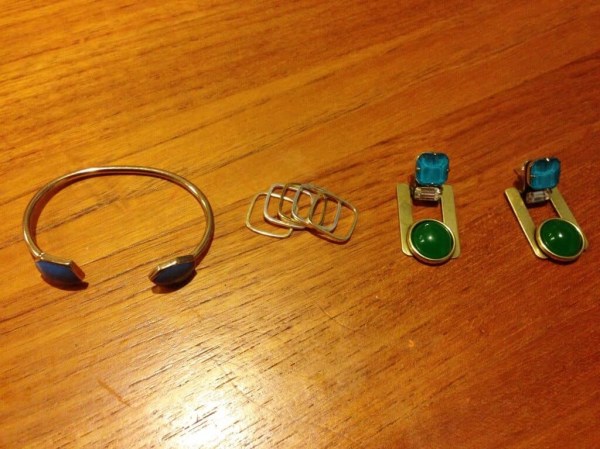 The Subscription
:
Rocks Box
The Description
: Unlimited jewelry rental subscription service. Take the style quiz and get 3 pieces in each shipment. Free shipping both ways, buy jewelry at 20% off!
The Price
: $19 per month
The Coupon
: Use promo code 
mommysplurgexoxo 
to get your first box free.
Rocks Box Set 6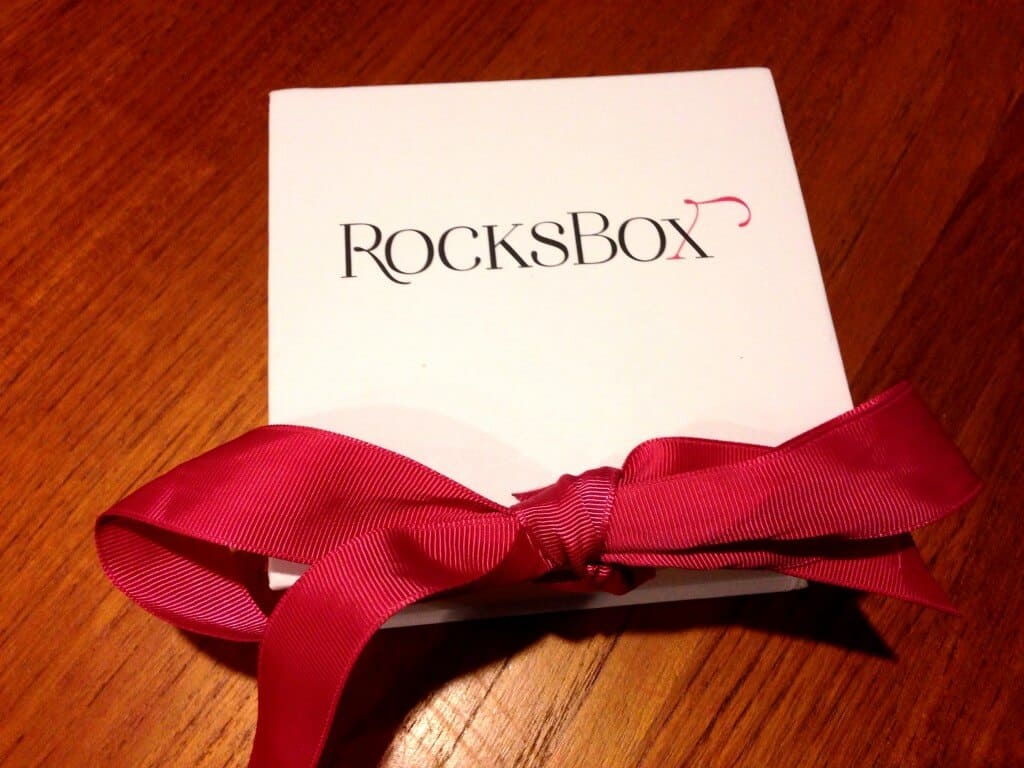 I got a picture of the gorgeous box this time! Everything is wrapped in individual organza bags.
Gamine – Zara Rings in Mixed Metals ($56) This is a set of square stacking rings. I thought I would hate it, but I would wear it a few times. This is something I'd never pick up on my own.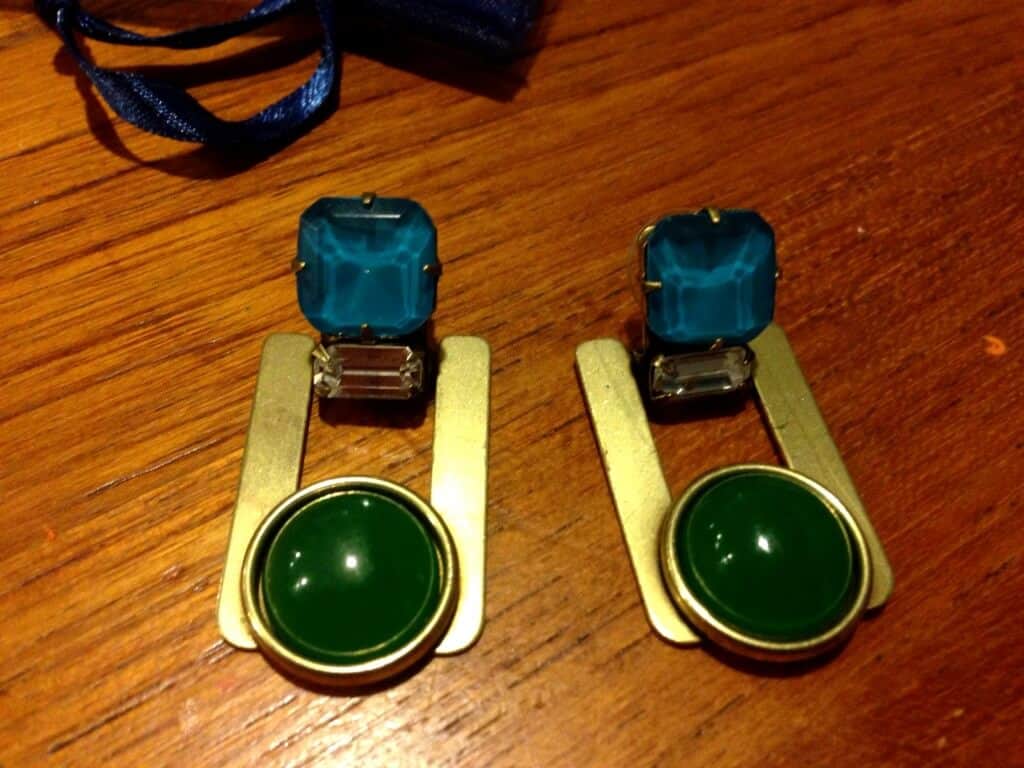 Loren Hope – Collette Earrings in Marine ($68) Well that's a set of door knockers! Loren Hope jewelry is handcrafted in the US and these are some serious earrings. These were too big for me, and this is why I love Rocks Box – I can send them back! I have a real issue with spreading my wings with jewelry and I can try things on for size (literally) and send it back if I don't want to keep it. Even if I love it, I don't have to buy it!
Urban Gem – Angular Cuff in Denim ($58) This was a nice cuff and I liked the irregular cabochons on it. This bracelet in particular is very springtime to me, and I would wear it with a white linen tunic, if someone could convince me to wear such a thing.
I wasn't totally wild about any of these pieces as must-haves to add to my collection! But as I say every time, it's the beauty of Rocks Box, you can wear them for however long as you want and send them back and try something new. I do totally urge you to put every single piece on, even if you think it's not your style, because you may be surprised. I certainly have been!
Visit Rocks Box