I picked up the September Taste Guru on a special deal – pay $24 shipping for 2 boxes (all together!) and get the boxes free! It sounds like a lot but for $12 this box was very worth it! It's absolutely gigantic. Use my link for Taste Guru and coupon code 2FREE to snag this offer.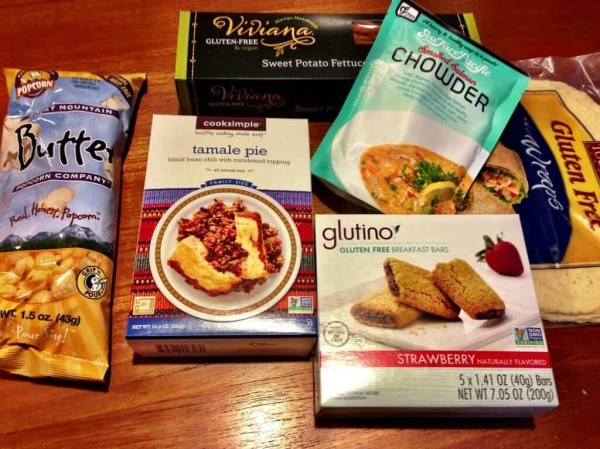 The Subscription
: 
Taste Guru
The Description
: The Taste Guru team finds, tastes, and evaluates a huge assortment of gluten-free food from all over the world. Get 4-5 gluten-free snacks & cooking ingredients in this subscription box.
The Price
: $34/month
The Coupon
: Get 2 boxes for $24 shipped. Use code 
2FREE
.
September 2013 Taste Guru
Taste Guru comes in a big cardboard box. No surprise there!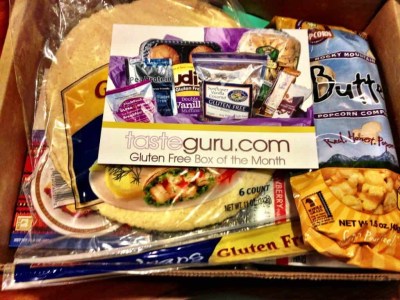 I removed the paper but you can see how much stuff is inside!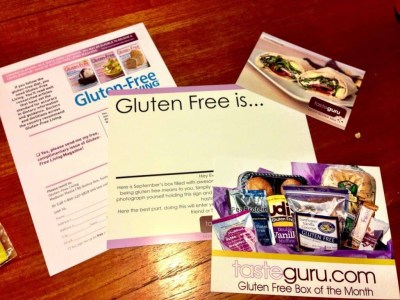 There is a contest, a free issue of Gluten Free Living magazine, and a recipe for the wraps inside the box.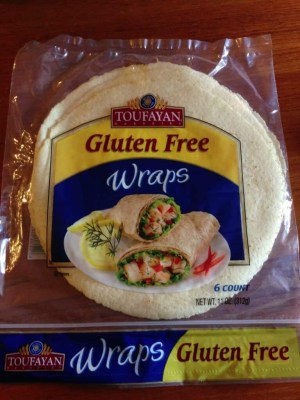 Toufayan Gluten-Free Wraps ($3.29) From the pita people. At first I was all like, can't you just eat corn tortillas, and the answer is no, it's not the same as a wrap.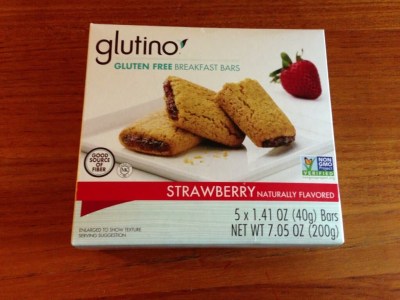 Glutino Breakfast Bars – Strawberry ($5.66) Like Nutrigrain bars, but gluten-free! My kids love stuff like this. We're not gluten-free but we won't say no to trying it! This was not overly sweet and not crumbly! Hint – get this, and lots of other specialty food items at Vitacost. If you're new, use my Vitacost Rewards Referral link for $10 off your first $30 order.
Cooksimple Tamale Pie ($5.59) I thought this was a cool idea – basically like healthy Hamburger Helper. This is a great idea. The main mix part was in a bag that served as a measuring pouch. That was neat.
We made it for dinner. It was pretty good! The kids ate it (my daughter took some convincing).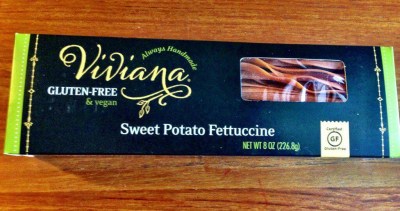 Viviana Sweet Potato Pasta ($6.99) My reaction on seeing this: this is totally awesome! Seriously, I've never seen this before. I cannot wait to cook it up!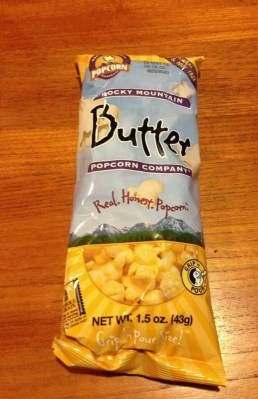 Rocky Mountain Popcorn Company – Butter ($1.25) Who doesn't love popcorn? This is all natural and totally delicious. It's really really good. It's also made from non-GMO kernels. This is the "Grip n Pour" size package and I may have just done that. Right now.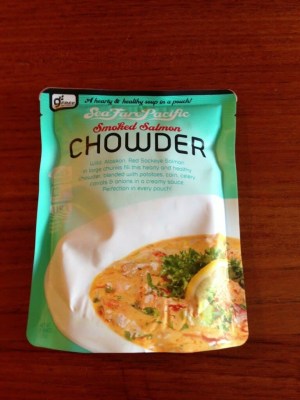 SeaFare Pacific Smoked Salmon Chowder ($6.99) This is also GMO-free and made with wild, not farmed, salmon. My husband will really enjoy trying this. I am certain that most pre-packed soups like this are laden with gluten.
I totaled the value of this box at just shy of $30. It's a fabulous deal with my current coupon (better do it, it won't last forever) and just shy of the regular month-to-month subscription at $32. But, Taste Guru always has some sort of trial deal and you can get it much more inexpensively with a longer subscription. If you're celiac or gluten-sensitive I'd wholeheartedly recommend a long subscription. And for everyone else that likes to try new & interesting foods, you're not going to do better than $12 for this selection!
Visit Taste Guru

Check out all my Taste Guru Reviews! Don't forget to take a look at other Subscription Boxes for Special Diets.