I had my first class of the semester last night, so it was only fitting that I review a college box today (ok, I'm getting my third degree, whatevs!). It's also only fitting that the first Co-Ed Supply box came out for September!
Co-Ed Supply comes in this nice orange box so you can be on the lookout for it in the mail room and know when the desk workers are totally slacking. (Where I went to college the mail was sorted by dorm residents working at the front desk and they were total slackers. Except bestie. She was always on top of everything!)
The Subscription
:
Co-Ed Supply
The Description
: Get the best new snacks, personal care, and entertainment for college students. Boxes available in girl and guy varieties. 7-9 products in the classic box, 12-15 in the deluxe.
The Price
: $20/month (classic), $35/month (deluxe)
The Coupon
: Get $10 off your first box! Use code
ICEBREAKER
.
September 2013 Co-Ed Supply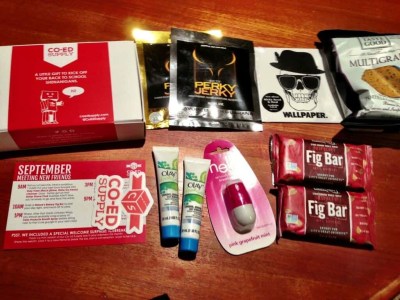 September Co Ed Supply I thought this was a nice selection. I was curious to know what was in the box!
Info Card I loved the Co Ed Supply information card! I thought it gave all the info while being different and student-friendly.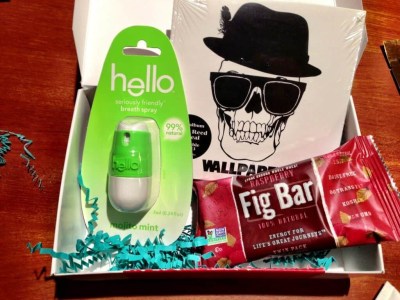 Bonus Box This was the bonus box. As you can see, it contained the same items in the outer box.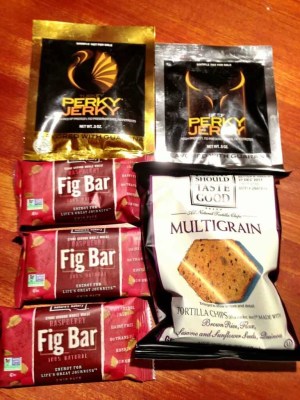 Food All total I got three Back To Nature Raspberry Fig Bars, a Food Is Good Chips, and 2 samples of Perky Jerky. It was fantastic jerky but the samples were tiny. I have no idea why, but the back of the packages had the soft side of velcro dots on them. One each. Maybe they get attached to other jerkies that have the loop side?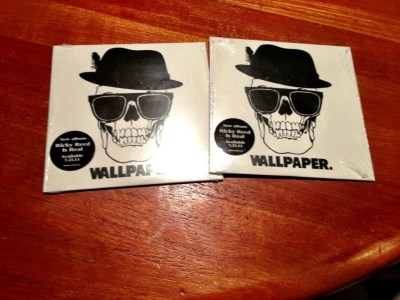 Wallpaper EPs I'm not sure why I got two of everything. I'm sending these to my cousin, who is 22. He's psyched and sharing with a friend. So I guess it was cool. I'm too old to know who Wallpaper is.
Face & Body Stuff Once again, 2 of everything. Am I supposed to share these with a friend? I loved the Hello breath spray, I thought it was great and perfect for college students that sometimes don't have the best hygiene (it's like your mom reminding you to brush your teeth!), and it uses my favorite natural mouth freshener, xylitol. I actually have the Olay face scrubber thing that goes with the Fresh Effects Shine Shine Go Away ($1.59). I love this foamy product and was happy to get 2 of them in my box!
I didn't add the value up for the September Co-Ed Supply, because like a college student, I'm totally busy, and it would've been too hard – the CD isn't on Amazon so I couldn't figure out the value. I'm still a little puzzled why I got 2 of just about everything! I think this would be a fun box for a college kid to get some random items and snacks, but I would have liked more variety in the box, especially on the fig bars.
Note that I originally had this marked as a review box, which wasn't true. I purchased this one myself!