Darby Smart sent me this box for review!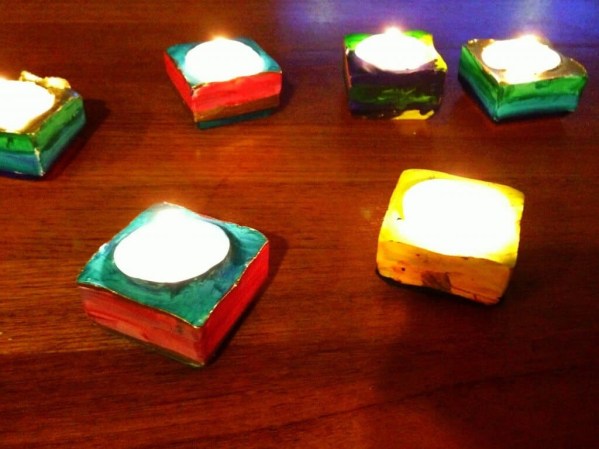 Although Darby Smart's not a subscription box, I pretty much count anything that's a gift box in that category. It's not so much the subscription as the carefully curated selection. Darby Smart is a curated craft box – just go to Darby Smart, pick your project, order it up, and then get to crafting when it arrives! Hooray, it's here! Internet Rehab. That means for Pinterest failures like me.I don't know about you, but I am constantly planning some sort of new big project and never following through.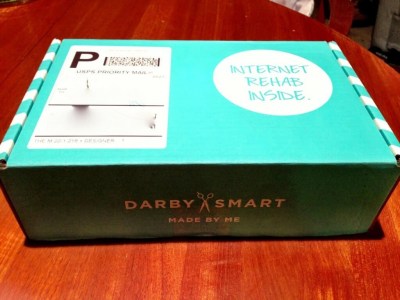 Each Darby Smart is curated by a single designer. The projects are chic and easy and even I can do them! I'm kind of a klutz.    I was sent the modern votive candles kit.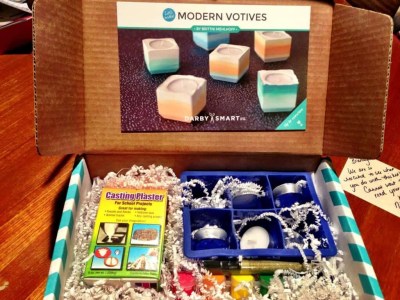 Darby Smart kits run in the $20-$25 range, some a bit lower, some a bit higher, but affordable. Plus you only need to select the kits you love and buy them when you want them! They have adorable fun designs and some kits even come in a girls' night in package.
Darby Smart Modern Votives Kit
In my Darby Smart Kit I got a silicone ice tray, plaster, instructions, paint, 6 votive candles, a gold metallic marker, and a really really nice paintbrush. I totally appreciated the gel grip on this brush. I thought it showed real attention to detail!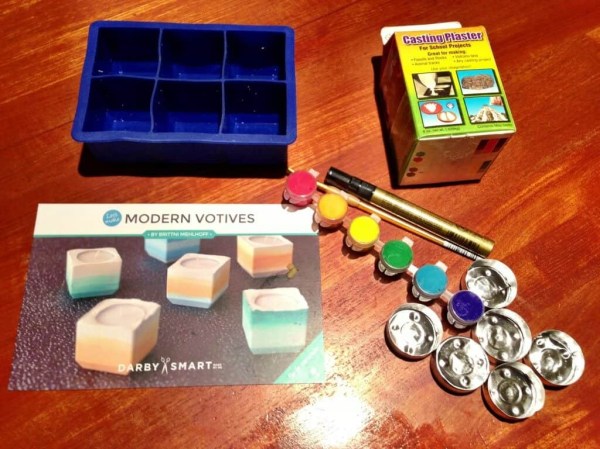 The instructions are easy to follow. I like pictures.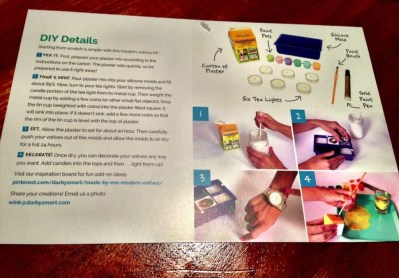 I mixed up my plaster…
And followed the instructions! You need to put the coins in to prevent the candle holders from rising as the plaster dries. It was super easy and cleaned up well too.
After they dried for a day and I totally forgot to snap a pic of the blank white canvas of a fresh clean votive, we got to painting.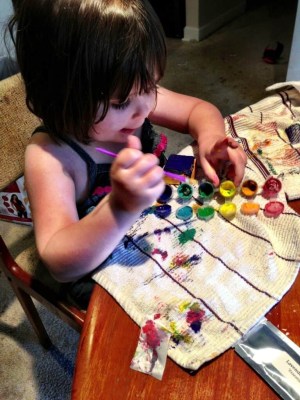 Oh wait, I forgot, she got out all the supplies and yelled at me, MOMMY I WANT TO DO THIS BOX NOW!!! I thought it was sweet how she set out everything so neatly.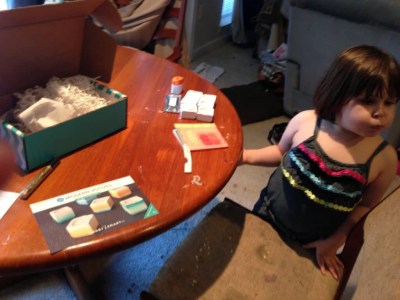 We let the votives dry and then I decorated them with the gold marker. I thought they came out so pretty.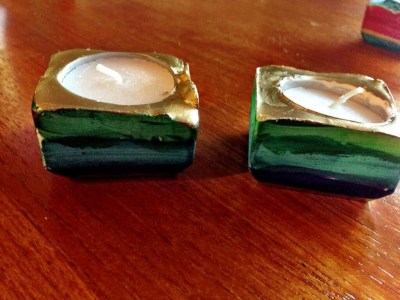 I went for a vibrant ombré effect instead of the lighter look that Darby Smart showed on its packaging.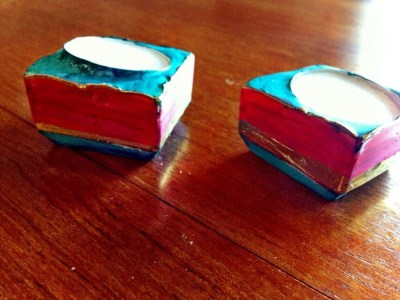 Then I did a teal/pink look. And my munchin made these fabulous candles!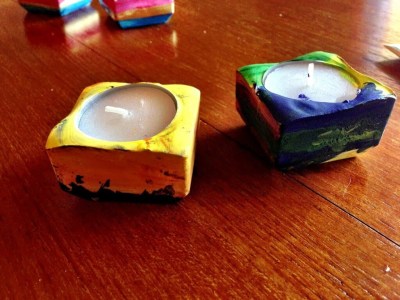 Her yellow  & purple candle is my favorite! I love the rustic edgy look even a four year old can achieve. If she can do it, so can you! If you want to pick up a craft kit, DarbySmart has a bunch available, but they only make so many of every kit, so visit and pick yours out!