Our August Skoshbox actually arrived in July, but we took a few days to work our way through the snacks (unlike last month's Skoshbox, which I let my kids eat for dinner!). Skoshbox is a super fun Japanese snack and candy box with a few extras thrown in. It's shipped from Hawai'i and they import all the snacks into the US there and ship them all around the country. In addition to the snacks, there's usually a bonus item thrown in!
Despite not being terribly fancy, Skoshbox has one of the most beautiful presentations in a subscription box I've ever seen. The wrapping is simple & elegant, and once you open it it's pure Japanese fun! I don't even feel the need to array these items out because it's totally beautiful just the way it arrives!
The reverse of the Skoshbox information card gives the name of the snack, a description, and the ingredients.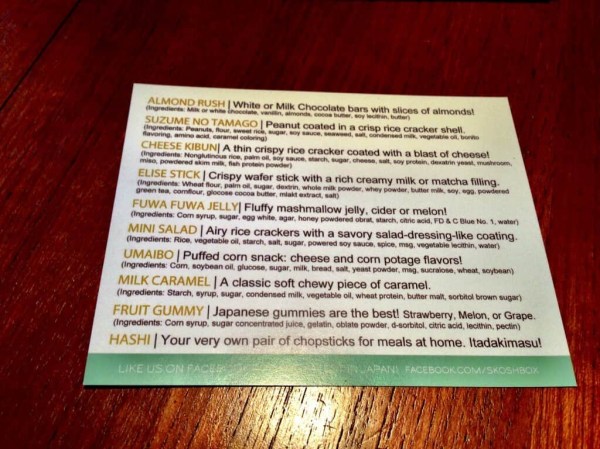 My kids absolutely remembered the last Skoshbox and were wild about all of the snacks. This is what we got in our August Skoshbox:
Almond Rush – White chocolate absolutely packed with slivered almonds. The heat got to this one a little but it was still delicious. Even looking at it again I can't believe how many almonds it had. I love the inclusion of a big chocolate bar in both boxes I've had so far!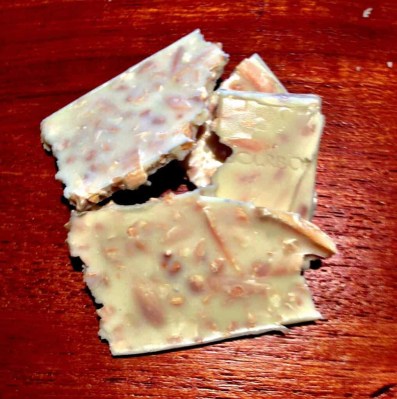 Chopsticks (Hashi), Cheese Kibuni rice crackers, Suzume No Tamago. The "sparrow's egg" peanuts are coated in a crispy rice shell. My kids have Pororo training chopsticks (seriously they're 5 bucks if you have kids, get em) and they can't wait to learn how to use "the big ones." Dad & I will add these to our chopstick collection (not anything fancy, just in the silverware drawer). They're nice!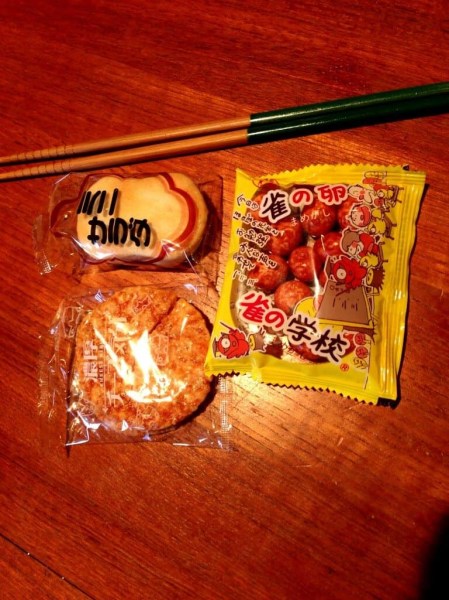 Elise stick with Matcha Cream Filling. These were both scarfed immediately! The matcha cream was light and yummy.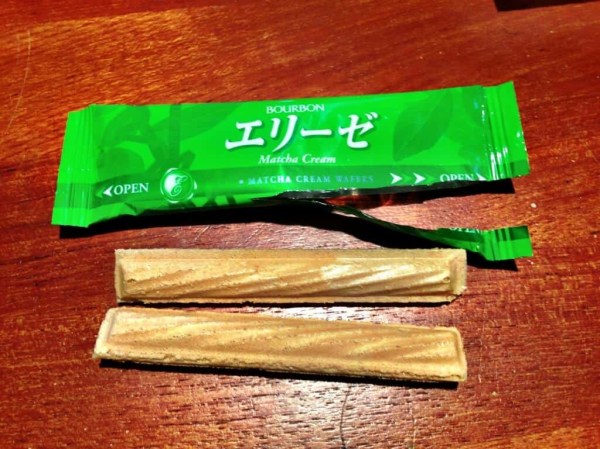 Stuffing faces.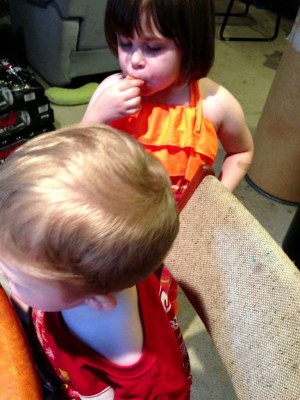 These are absolutely my kids' favorite items because they're like a weird giant old school Cheeto (are you old enough to remember when they didn't have Crunchy Cheetos? I am!). Umaibo sticks in cheese and potage (corn flavors).
It's basically a giant cheeto poof!
Milk Caramel, Strawberry & Grape Gummy Candy, Fuwa Fuwa Jelly. I don't know what flavor our jelly was! Or what any of these tasted like. My kids are like wild animals when candy comes in a box.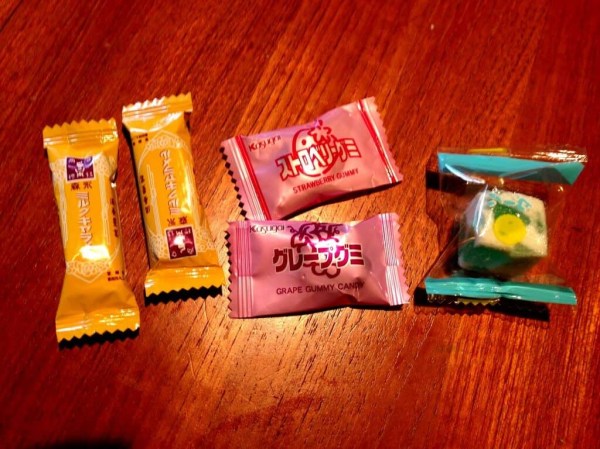 Just a quick snap to show you what the candies actually looked like.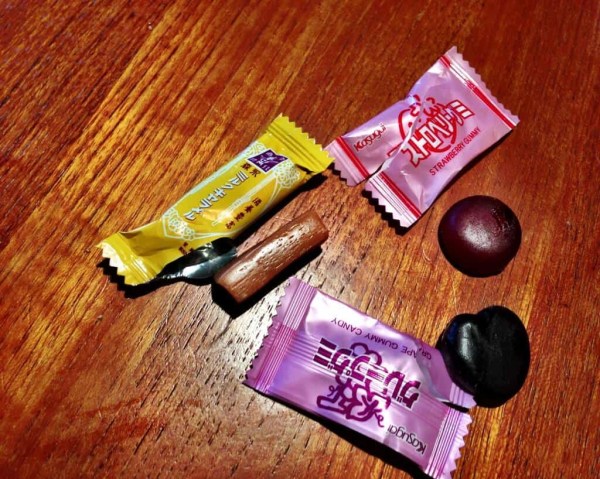 Mini Salad savory rice crackers. My daughter (picky) decided she wouldn't eat this, so my son did so happily.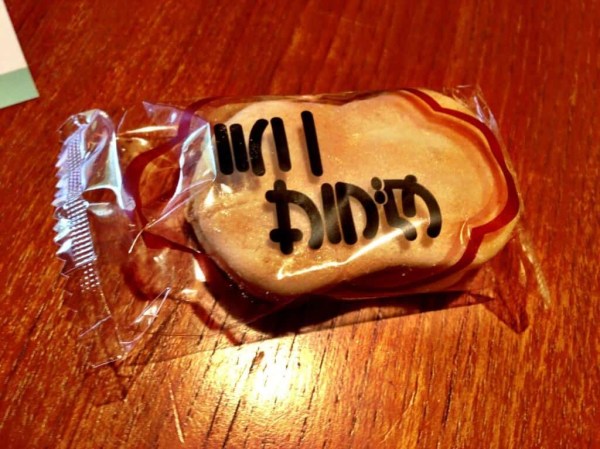 Loving Skoshbox for the variety and the experience of flavors we get in each box (plus I don't have to look up the cost of anything! perfect for a lazy night!). I'm thinking of picking up a box (case?) of Umaibo just for a funny treat to have around the house. Not sure where I would get it but Jared (Japanese snack aficionado) will know! You can sign up for this Japanese subscription snack box for $12/month. I hear they are working on international shipping, too.