Misto Box is a monthly coffee subscription service. In every box you get 4 single-origin coffees and you never get the same coffee twice.  Each bag in the MistoBox has  1.75 oz, unless you get the larger subscription.  Mistobox costs $15 per month (or $30 for the larger one) and when you order a full bag of coffee from your monthly box it ships free. Then you do it again the next month!  You can get your first box for $5 (or double that for $10).
The outer Mistobox is very cheery! I should mention that the actual coffee tasting notes are from my husband, because I don't drink coffee. He's a coffee lover and you can trust him. Also, you need a coffee grinder for this subscription. Because you're getting beans, people.

There is a sweet little reusable inner box.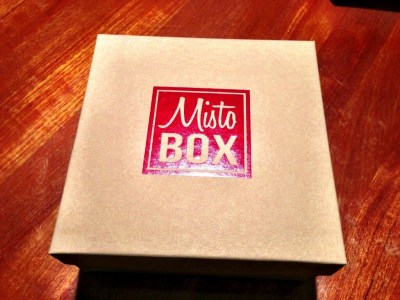 This is the card that tells you all the information about your coffees and provides all the tasting notes.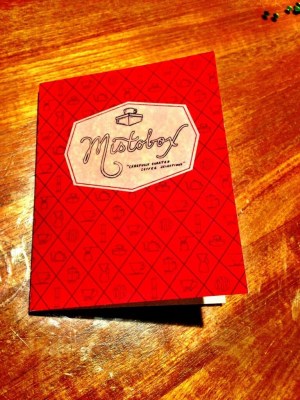 July Mistobox
This box was curated by Draw Coffee. I don't think this is a usual thing. This is an artist that… Draws Coffee. I'm sure he had a limited selection from which to choose, but he's probably a coffee expert in his own right.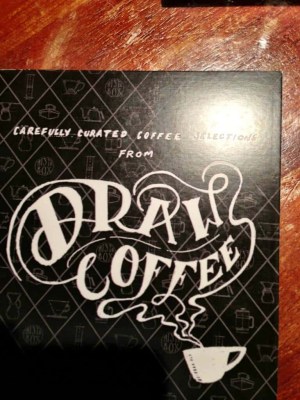 Underneath the infocards are the Mistobox coffees all wrapped up neatly in red paper.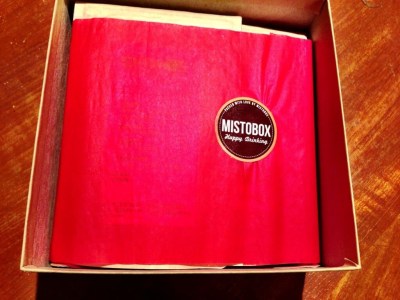 The inside of the information card is where all the action is at (besides the actual coffee), because that has everything!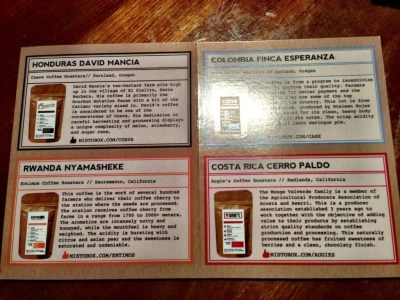 In the July Misto Box my husband received:
Honduras David Mancia (yes, that's the name of the farmer)
Rwanda Nyamasheke
Colombia Finca Esperanza
Costa Rica Cerro Paldo
There is even more information about each coffee on the infographics on the bags. Normally my husband would probably select a Costa Rican coffee as his favorite, but his pick was the Colombia Finca Esperanza. He said it was deep and chocolately.  He loved all the coffees and would drink them all day if I'd let him. In the past my husband has bought the same variety month after month at Costco, and he really enjoys drinking something new and interesting each month. He's a simple no-frills kind of guy but I've found that he just loves the little treats he gets in the mail!
If you want to learn more about Misto Box or get your first box for $5, visit them here: Mistobox.