OMG June is my favorite Seasonsbox ever!!!! I love it so much. June Seasonsbox was yellow themed and invited me to dive into summer and the tropics.The theming is absolutely perfect on this box, this might be one of the best boxes I have ever opened.
If you want to sign up, please try my Seasonsbox link. If it's dead go to seasonsbox.com! (A few issues this morning that will be fixed shortly)
Also, my daughter loves opening the present box each month. Her brother fell asleep last night before bed and I gave her the little treat of opening it all by herself. She loves it too – subscription addiction is really universal!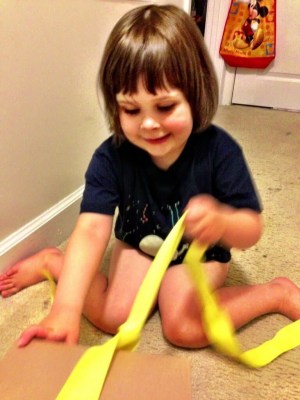 Seasonsbox is $34.90 month to month, $39.95 one time, or 12 months for $349 plus a 15% store discount. I have a year long subscription from a deal in January.
What's in June Seasonsbox?
Organic Rishi Iced Tea in Tropical Crimson. This is so gorgeous and I don't drink tea but I'm happy with it because it's caffeine-free so I can serve it to my kids. They'll love tropical hibiscus. Hell, I'll even try it, I'm so happy.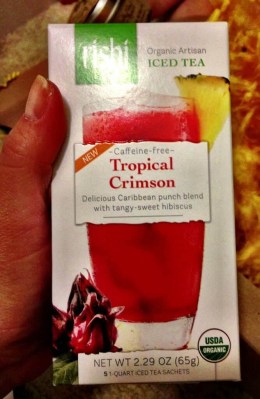 Update: We had a tea party and I did drink tea and this was pretty darn great. I guess I need to be more open-minded about tea!

Moksa Organic Body Bar. Jumbo bar in Lemon and Poppyseed for exfoliating. IT SMELLS SO GOOD.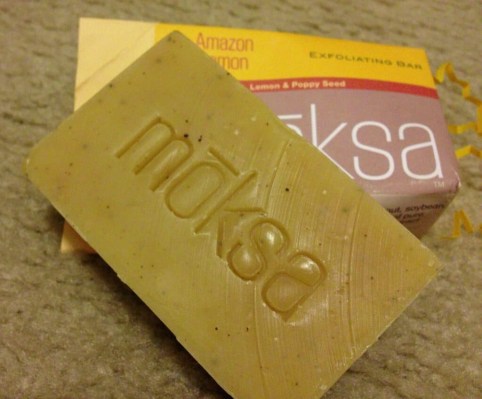 Vance Family Soy Candles (on Opensky) – Organic Pineappple and Coconut. OMGEEEEEEEE THIS SMELLS BETTER! It's a travel candle but it ain't leaving my house. I really hope I can buy this with my Seasonsbox discount in the store. The best way to buy these candles is on Opensky (lmk if you happen to find a better deal and I'll post it!). Join OpenSky and receive $10 credit and Free Shipping!(plus other ways to get credit like downloading the app). It is the best candle I have ever smelled.  And it has no synthetic fragrances and is GMO free. I'm dying it is so good. DYING.
Organic Tagua Bracelet. WTH Organic Jewelry FANTASTIC I HAD NO IDEA THERE WAS ORGANIC JEWELRY. If you read me frequently you know I don't normally gush like this but I love this bracelet and this box!
You can sign up for Seasonsbox here or get more information. I can't wait until next month (and neither can my kiddo)!