Last month, Jared at An Asian Reviews got his Lootcrate Box (gamer/geek stuff) and said that he wasn't really interested in the towel that came in his box and didn't have anyone to give it away to. I was so jealous of the towel and sad that I wasn't a Lootcrate subscriber that I signed up and bought his towel. Yes seriously I wanted it that badly!  He went a bit crazy and sent me my own Loot. It was totally awesome!!!
It's packed full, just like all my favorite boxes!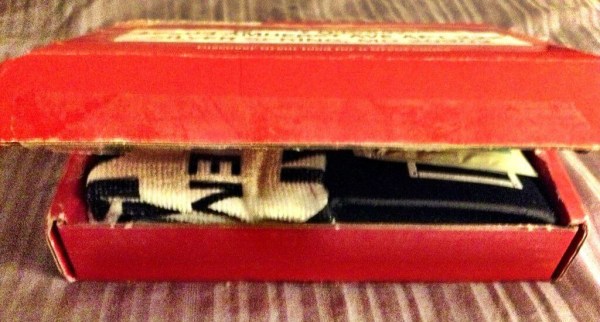 Apparently Jared is a packing ninja.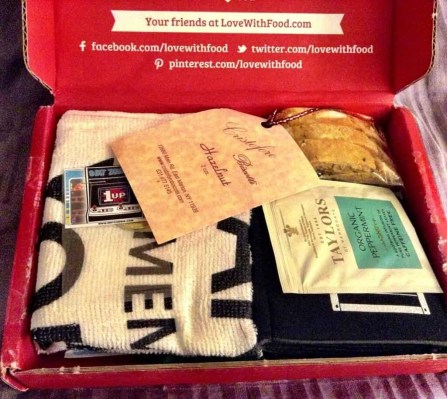 He sent me a ton of food. Including his guacamole coupon. I think he must be insane! And his cacao bliss! THAT'S JUST NUTS.   I am super interested in the Blue Algae nut butter too. How weird!  I haven't tried the cheese sauce mix, but might do it tonight. The kids will lurve it. I thought the inclusion of biscotti & tea to enjoy it with was super thoughtful. Jared is a great curator.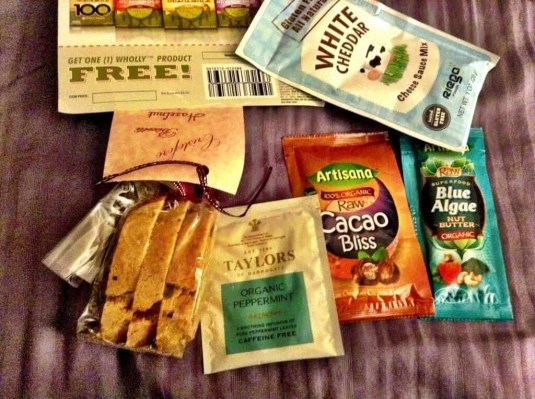 Here it is! My Towel. This is the best $9 I ever spent. I know my bestie is bitterly jealous of this towel, but she can't have it.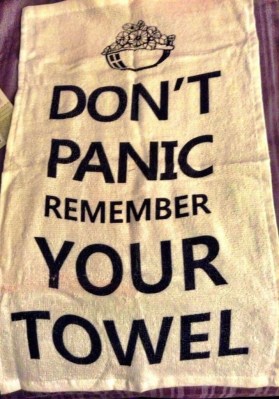 Jared gifted me with odds & ends from previous Lootcrates too. I love a good Koozy. I had my family gather up all their koozies and mail them to me last year. I don't know why, but I'm mildly obsessed with koozies. If I hadn't gotten married on two weeks notice, I'd probably would have had a koozy favor.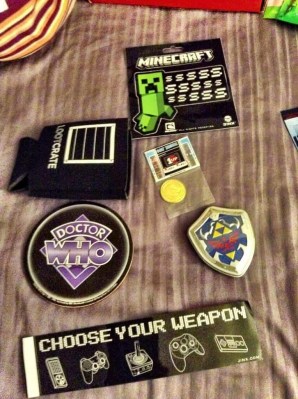 Jared clearly remembers that I have children and has seen my floors in my various posts.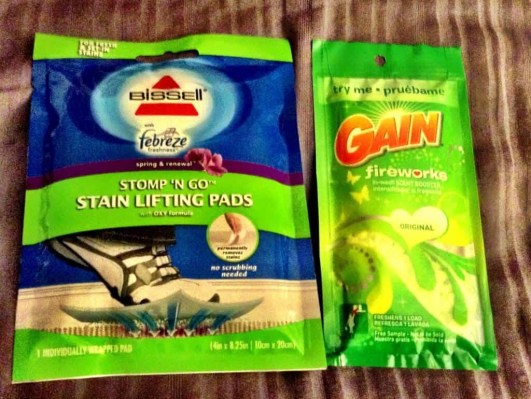 Thanks so much for this awesome box Jared! I got it when I came home from vacation and it just totally MADE MY WEEK!  Best box ever! It will take me a while to return the favor, but it's going to happen! [Here's what I sent Jared!]