We got our May Kona Kase in while I was gone, and this is a great subscription box for athletes. Kona Kase sends energy bars and endurance nutrition samples in a bright red "Kase" for $15 per month (shipped!). They will be launching a store to purchase full-sizes of your favorite samples.
This was a very different box from the April Kona Kase, so if you've followed along you should definitely check this one out too.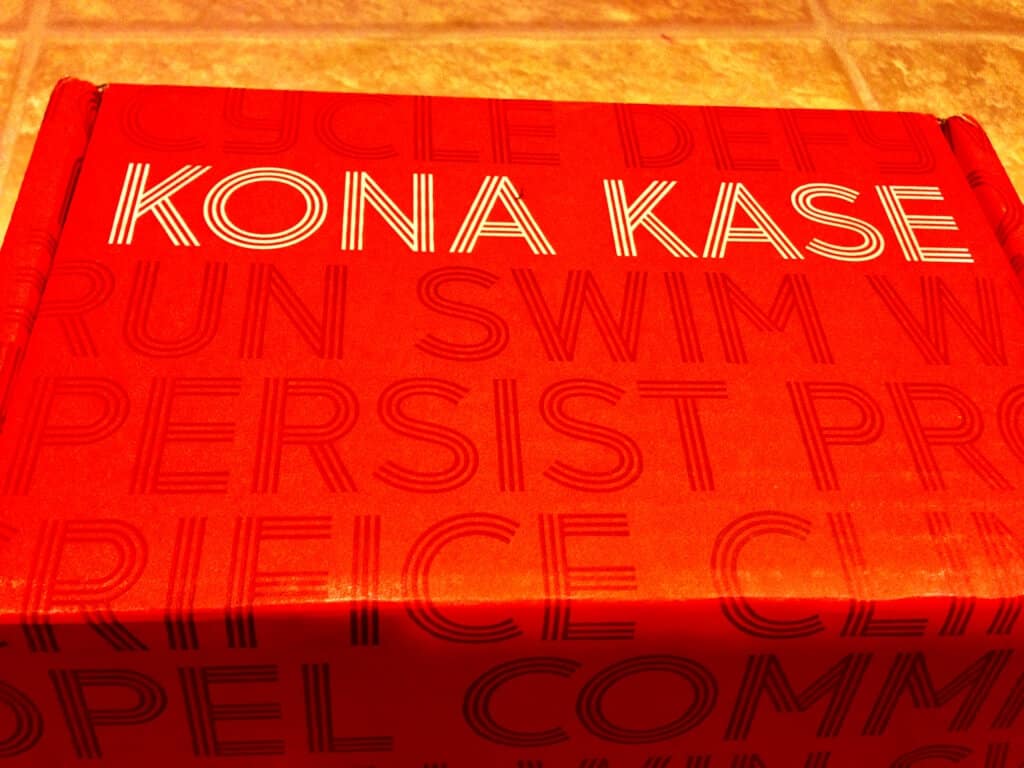 This month's Kona Kase came with an inspirational Teddy Roosevelt quote. Even though I'm not an athlete, I like to get inspired!
What's in the May Kona Kase?
For all you busy runners and cyclists and swimmers Kona Kase provides a little information card that you can grade your selections so if you're trying them over the course of the month, you have a shot at remembering what you liked in order to compare.  There are also coupon codes and you can see one of the items has a nice little code!
Caramel Popcorners Popcorn Chips. (Get a variety pack on Amazon). My little guy was wild about these and wouldn't let his sister in edgewise. Use couponcode KONAKASE at popcorners.com for 15% off! I loved how low in sugar these were. 2 grams for the entire bag! Happy mom.
Luna Blueberry Bliss Bar and Oh Yeah! Almond Fudge Brownie. I've had both of these before and I love both. Very yummy and I was pleased to see them. Much as I like buying in bulk at Costco, the kids don't like to eat the same thing all the time!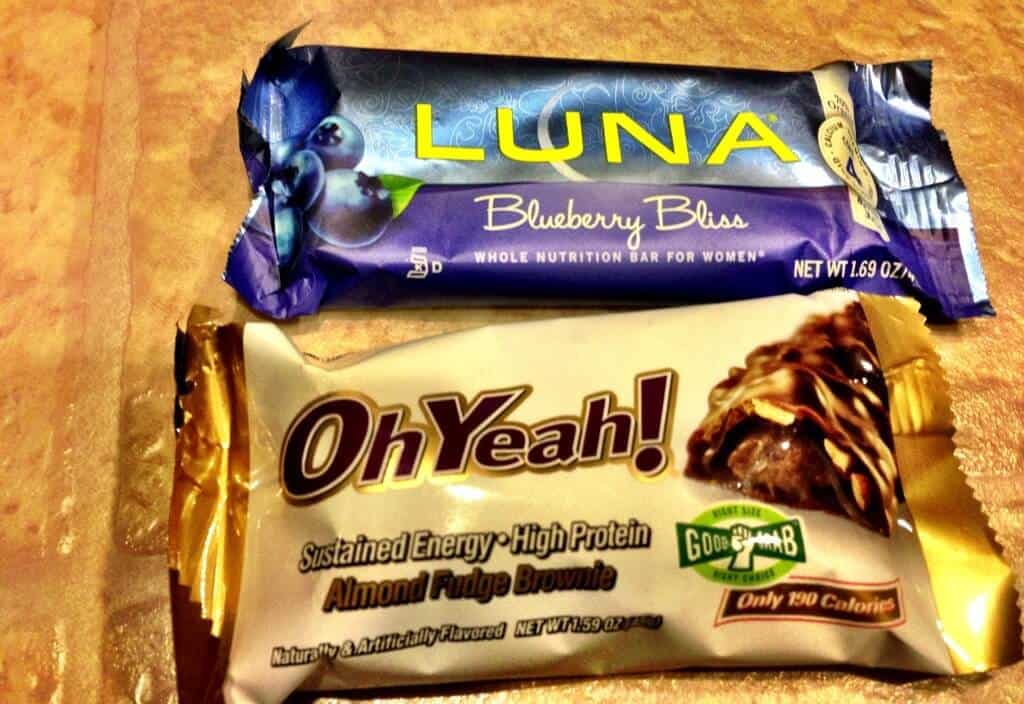 Now for the more athletic stuff.  This is where the box is very different from last month. I am taking these items home with me to distribute to my marathoning/triathloning cousins.
GU Recovery Brew: Chocolate Smooth. This is a protein/carb workout recovery shake for after an intense workout
GU Brew Pure Performance Electrolyte Drink Tablet: Lemon Lime. tablet to help hydration. Awesome for athletes. My uncle (who does multiple Iron Mans a year) drinks something called pickle juice something or other. I know he's constantly adding salt, which is necessary if you are working out that much. Not as useful for me personally, but excellent for athletes, and that's what Kona Kase is for!
GU Chomps: Lemon and Strawberry. The Lemon has caffeine and the strawberry doesn't. They are basically sugar sugar sugar, which is good for endurance athletes (not so much for moi!).
GU Energy Gel:  Vanilla Bean and Roctane Ultra Endurance in Blueberry Pomegranate . These energy gels are familar to runners and cyclists that need to re-carb mid workout or event. My runnin' cousins will love them!
PowerBar Performance Energy Blends Apple Mango Strawberry. This is a repeat from last month and I think maybe a bonus. The kids love them and so do athletes!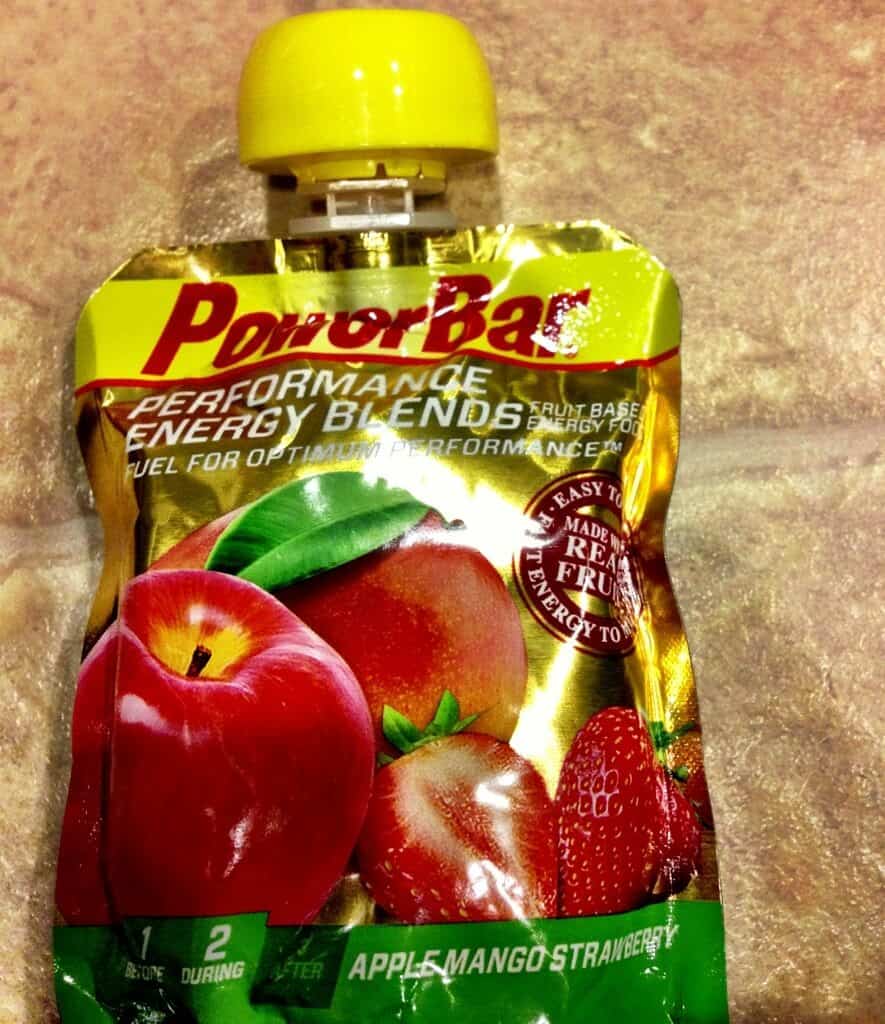 So much fitness goodness in one box!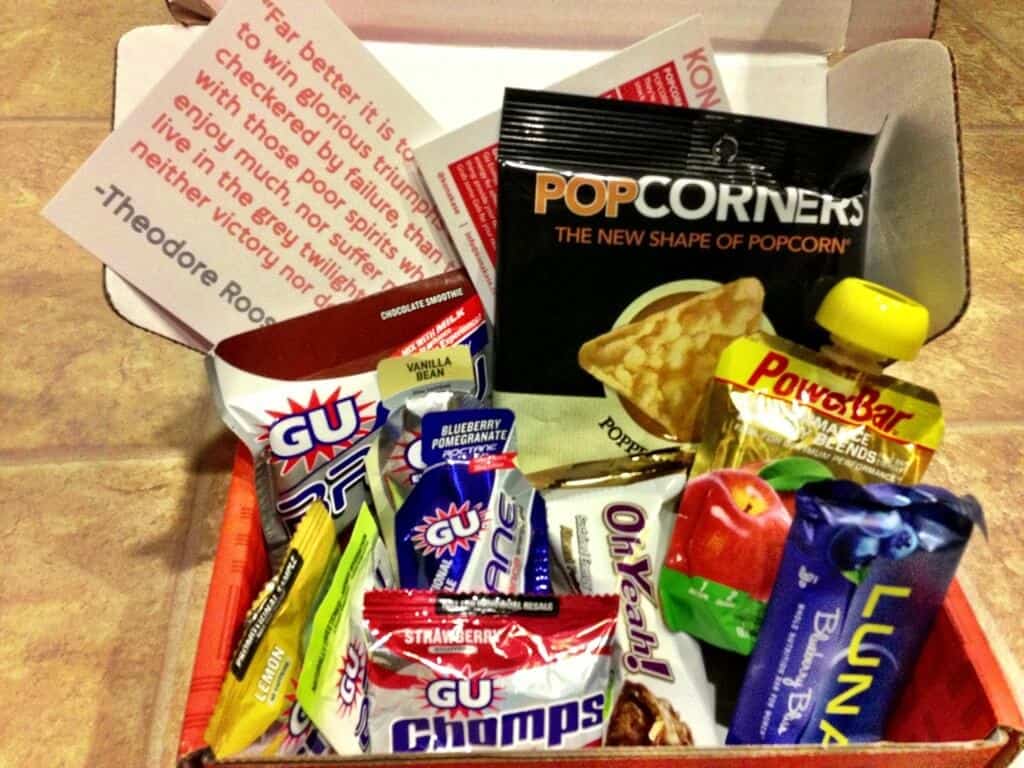 Should you splurge?
This is definitely a box for athletes and if you are one – especially an endurance athlete – I think it is a very nice choice. It may not be for everyone, and that's okay too! You can sign up for Kona Kase here.