Wooo, we got a Fancy box from Ashton Kutcher!
I feel totally dope. Ok, I don't. I'm totally lame. These boxes help me feel like I am ten years younger..  Ashton Kutcher A+ Fancy box is $39+ shipping, use code 25OFF4 to save… $25! Or code 25OFF5.
What's in the March A+ Fancy Box?
I thought this was a super fun box – just a few items though!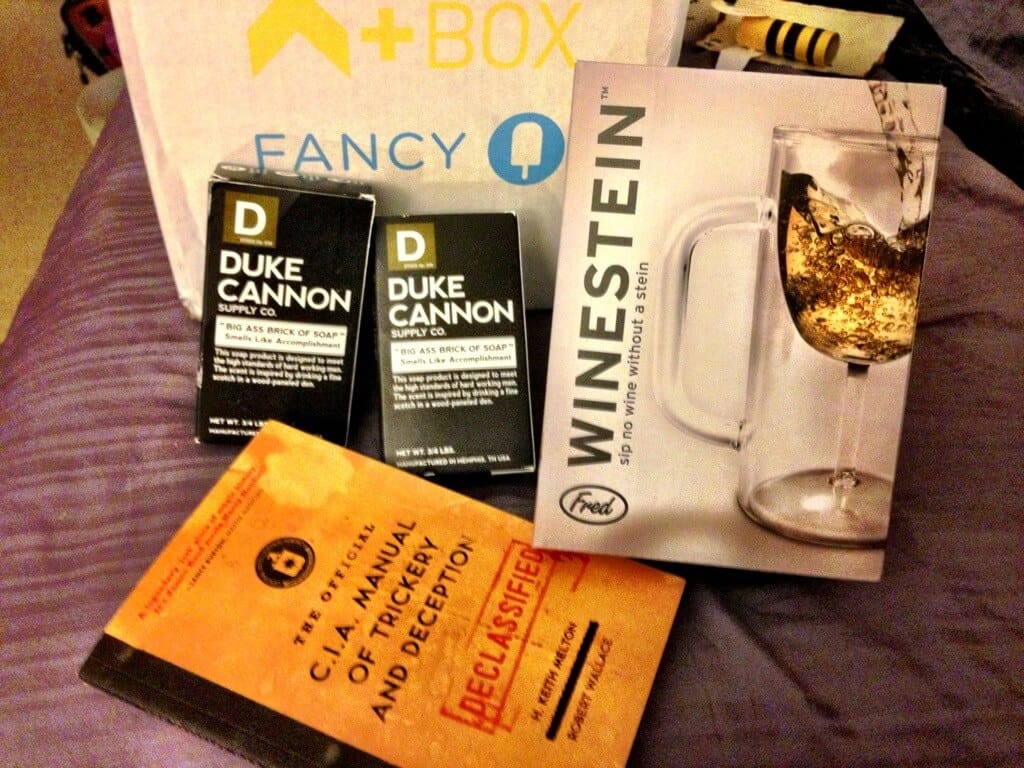 Should you splurge?
Well, first of all, I don't think anyone expected this box to be so manly (but not a surprise, because duh, Ashton is a dude). But I am so happy with everything in it. My husband will LOVE every single item. Like serious. He loves graphic tees, bar soap, and stupid field manuals. Soooo my husband is Ashton Kutcher and I'm going to be okay with that, you know? Also this box was like $77 retail, so I thought it was a fantastic value after the coupon!
What I was unhappy about – that Fancy Box charged me for April before I even got this one. I think I might try another!  WHICH ONE SHOULD I GET???
If you decide on one, don't forget to use code use code 25OFF4 to save $25 at The Fancy!  And thank you for using my link! Try code 25OFF5 if that one doesn't work. And you can go check out the A+ Box on the Fancy directly, too.
The Subscription
: 
Ashton Kutcher Fancy Box
The Description
: A variety box curated by Ashton Kutcher.
The Price
: $47/month
The Coupon
: Save 10% off! Use code 
FOLLOWUP10
.