Julep's Gwyneth
is described as Sheerest pink clear. That pretty much covers it! (or not!)
I was really excited to get this color, but I think it's a bit too sheer for me on it's own because my nails aren't white white.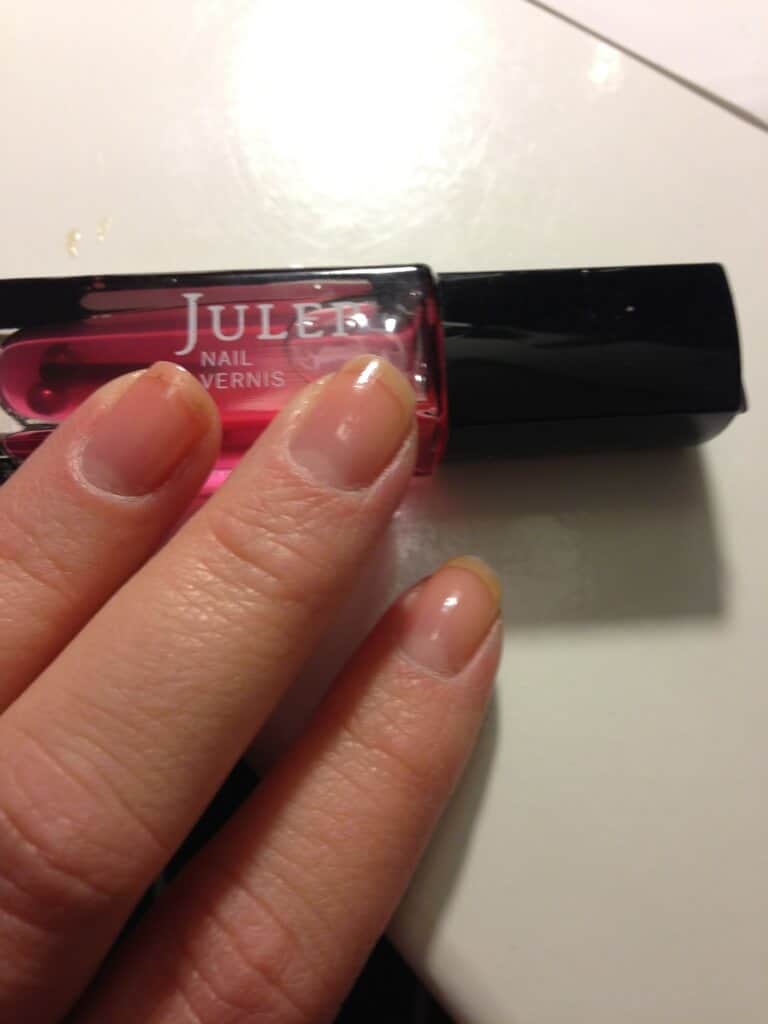 Even though this one wasn't a hit for me, you might like it, or any of Julep's other colors!
If you aren't a Maven subscriber and are missing out on the next box, you can see additional information about Julep Nail Polish subscription box in the directory.