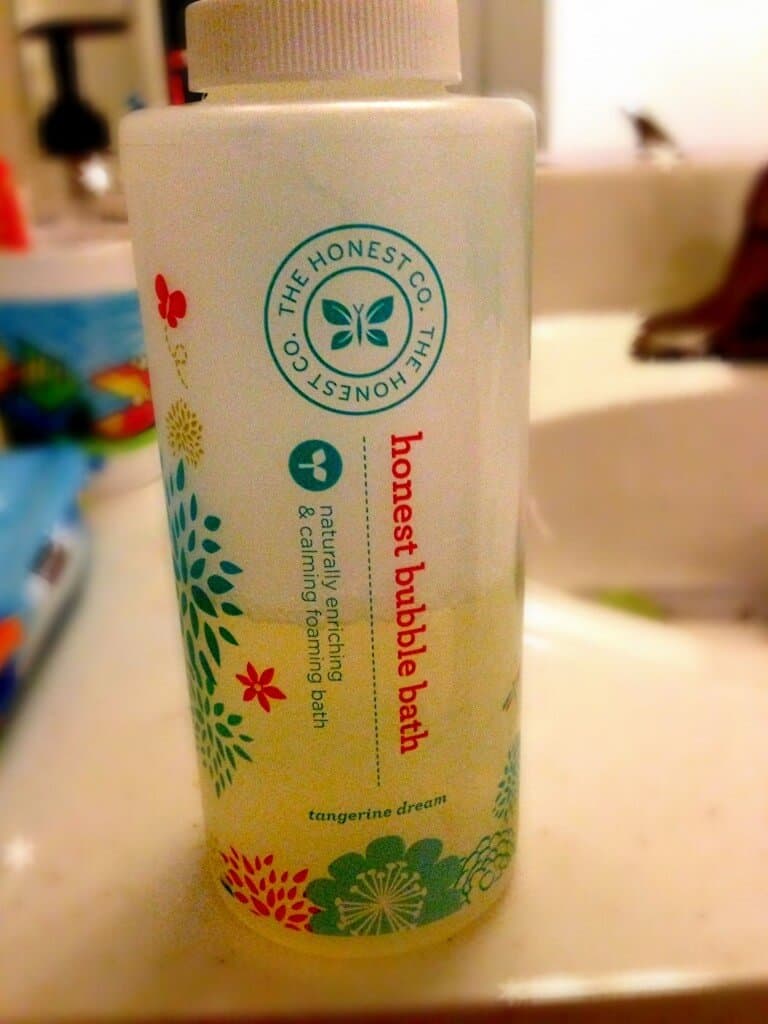 I would love to tell you about how my two children took the most glorious bath tonight surrounded by fragrant non-toxic bubbles and laughed and giggled and went to bed happy.
Instead, after being told she couldn't, my daughter opened the bottle and poured over half of it on the floor. A few drops made it into the tub.
My son got a bath. She got sent to her room.
Then E pooped in the tub.
At least my bathroom smells great! (the bubble bath got soaked up by the rug). E really did enjoy the bubbles and they lasted a good long time.
You can sign up for Honest Company and get $10 off. The essentials bundle is just a fabulous idea and I am quickly becoming a fan.
See more reviews and information about Honest Company in the directory.