Subscription boxes sure make life a little easier. Who doesn't like the idea of subscription boxes anyway? They're hassle-free, and there's always the element of surprise that comes with getting a new box in the mail. No more going out to buy what you want and need and certainly, no more long lines to wait!
With the vast world of subscriptions, there's one for every type of person. There are book subscriptions for bookworms, craft and DIY crates for artists and crafters alike, beauty boxes for beauty junkies, and so much more! Whatever your passions or interests are these days, you'll find one that will surely capture your attention.
These subscription boxes also make great gifts, especially for those picky friends, family members, or even for the weirdest person you know (yup!) – no gift wrapping sessions, just a few taps, and everything is settled for you! Some of which even help you find things you mostly can't purchase at your local store.
Gather around as we've picked out some of the most interesting and unusual subscriptions around that will pique your interest and have you intrigued!
The Most Interesting Subscription Boxes!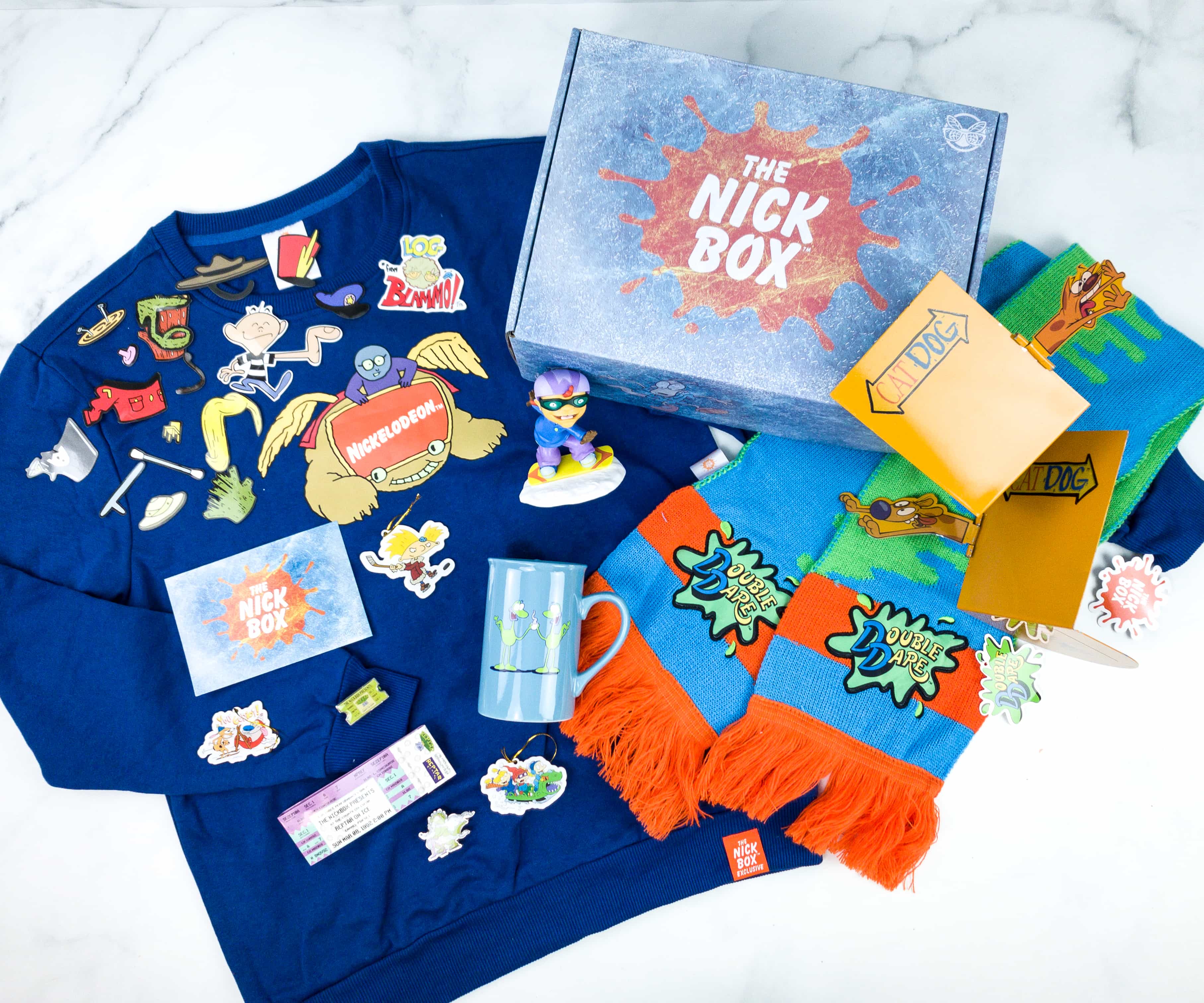 Image from: our review
What You Get: Missing your favorite cartoons from the '90s? As a Nickelodeon fan, you can "bring some of your most memorable Nickelodeon experiences" by getting The Nick Box. Each themed box is loaded with exclusive items that can only be found in this box and not anywhere else! Such nostalgic goodies include vinyl toys, plush, apparel, household collectibles, and much more inspired by Rugrats, Hey Arnold, CatDog, and more! Definitely, the best box you want to treasure for all your life!
Price: The box costs $49.99 every quarter plus shipping and handling.
---
Image from: our review
What You Get: The Curiosity Box sends 8 to 10 amazing items that are meant to entertain, educate, and satiate your thirst for knowledge. Each quarter, you will get unique toys, activity kits, books, and even wearables centered around a certain theme. You'll definitely have fun learning new things while enjoying everything in the box at the same time!
Price: The box costs $50 each quarter, shipping included.
Deal: Get a FREE Gift when you sign up for an annual subscription! Deal applies automatically, just visit and subscribe.
---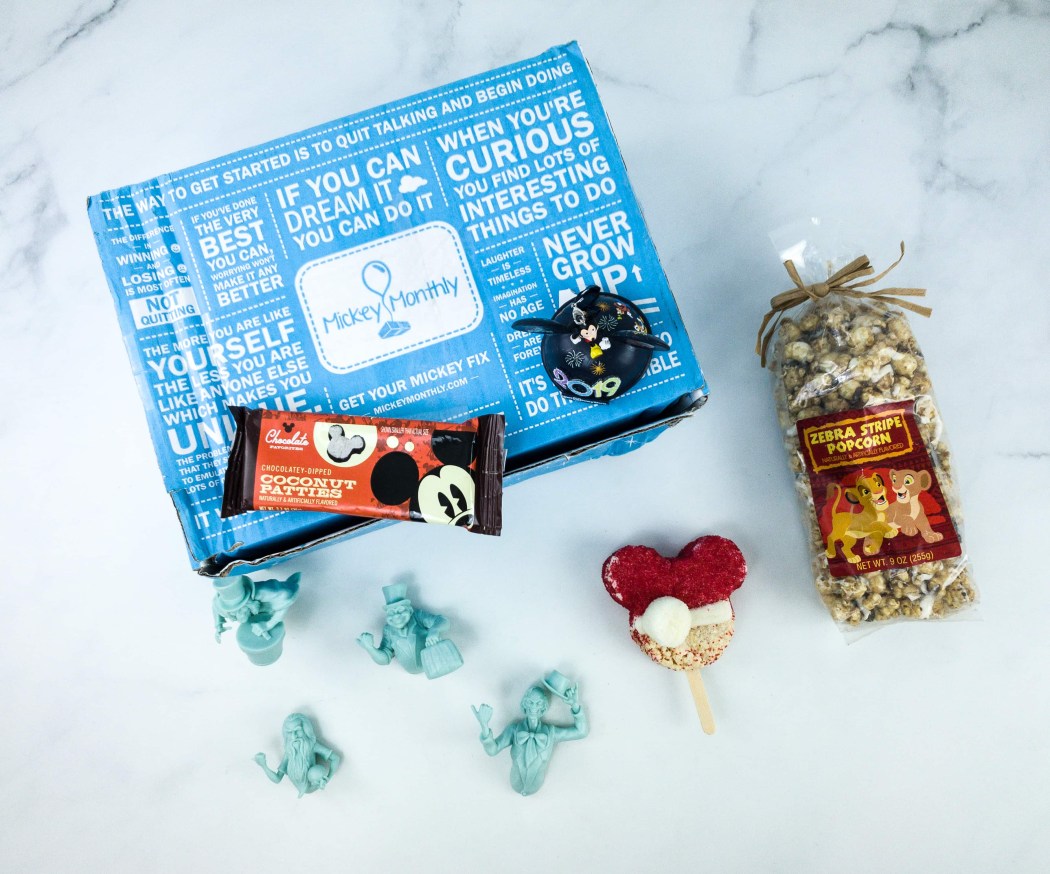 Image from: our review
What You Get: A fan of Mickey and all things Disney, but loves surprises as well? Get a mystery box for Disney fans with Mickey Monthly! Your box may contain Disney pins, officially licensed Disney items, and Disney Parks items delivered to your door every month! There's always a reason to feel giddy and excited if you're a hardcore Disney fan!
Price: The Original Series starts at $19 per month, and you can get other editions like Snack edition ($29.99 plus shipping and handling) or Loungefly edition ($80, shipping included).
Deal: Save 20% on new monthly membership. Use coupon code WELCOMEBACK. Excludes Royal Bundle and Loungefly Edition.
---
Image from: our review
What You Get: Hands up, calligraphy enthusiasts! The Inky Box handpicks cool and amazing lettering and calligraphy tools and supplies, then send them straight to your door, so you can start creating projects as soon as you want! The retail value of each box always exceeds what you paid for – a good bang for your buck! Products may include brush pens, watercolors, paint pens, and more! It even includes greeting cards designed by your favorite lettering artists for more inspiration!
Price: The Inky Box costs $39.95 per month, and the Inky Box Mini costs $14.99 per month.
Deal: Get $5 off your first box when you choose the month to month plan. Use coupon code HELLOSUB.
---
Image from: Amazing Club Variety of the month Club
What You Get: Having a hard time finding the perfect subscription for a unique person like you? With Amazing Clubs Variety of the Month Club, you can create your own gift of the month by combining any of their 39 gourmet selections into one. You can mix and match exactly what you love to create a personalized gift that's perfect and will be much appreciated! With this subscription, possibilities are endless! Every package also comes with a free gift announcement and a club newsletter.
Price: It starts at $29.95 per month and includes free shipping.
---
Image from: Yumi
What You Get: Yumi provides the right nutrition for your baby! Each week, a nutritionist will design a menu for your little one based on their age and nutritional needs. Every ingredient has a purpose, as the baby's meals are mapped against thousands of clinical studies and reviewed by experts! This will ensure that the kids will enjoy healthy food that also meets their nutritional needs.
Price: The subscription cost starts at $35 weekly.
Deal: Get 50% off your first order! Use coupon code HELLO50.
---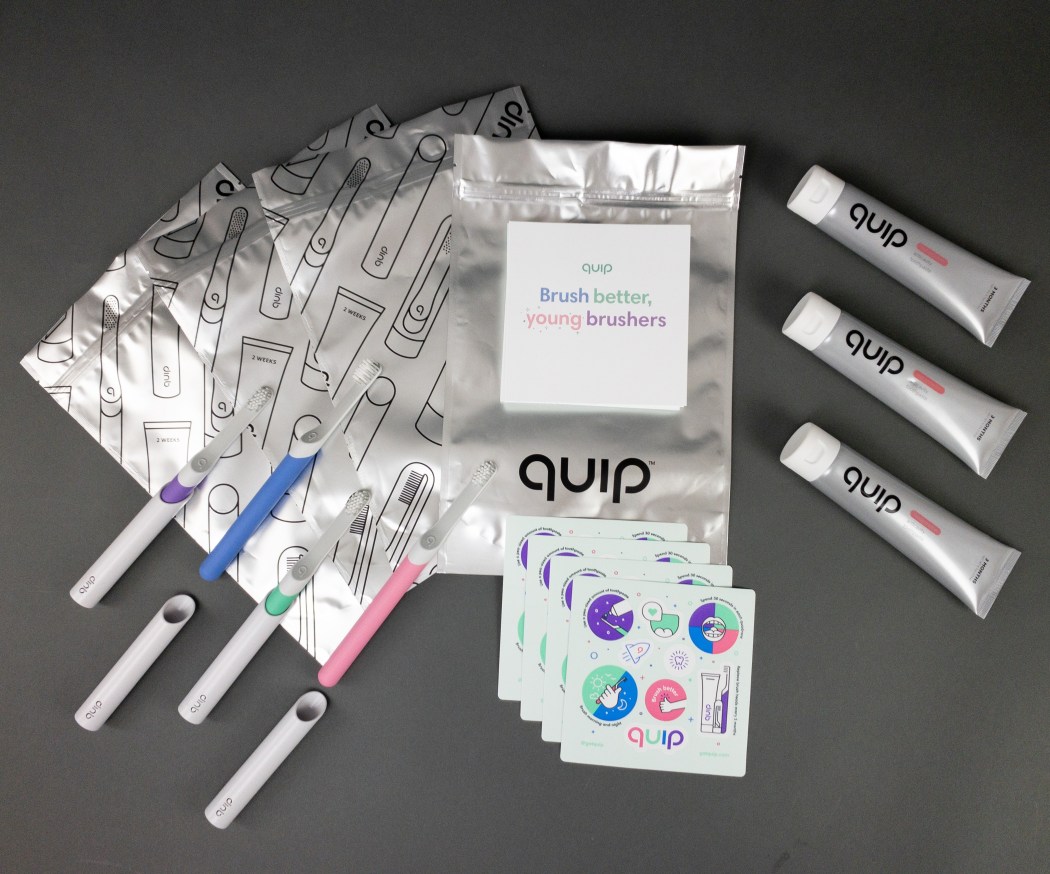 Image from: our review
What You Get: Keeping your mouth healthy will be easier with quip, as they made better oral care as simple as it can get. You can get the starter set that includes a sonic vibrating electric toothbrush with timer mode, a handy holder that can also stand, suctions that you can easily attach to the wall and anti-cavity mint toothpaste. You can also get the refill plan that ships every quarter.
Price: The starter sets start at $25, and refill plans start at $5 per quarter.
---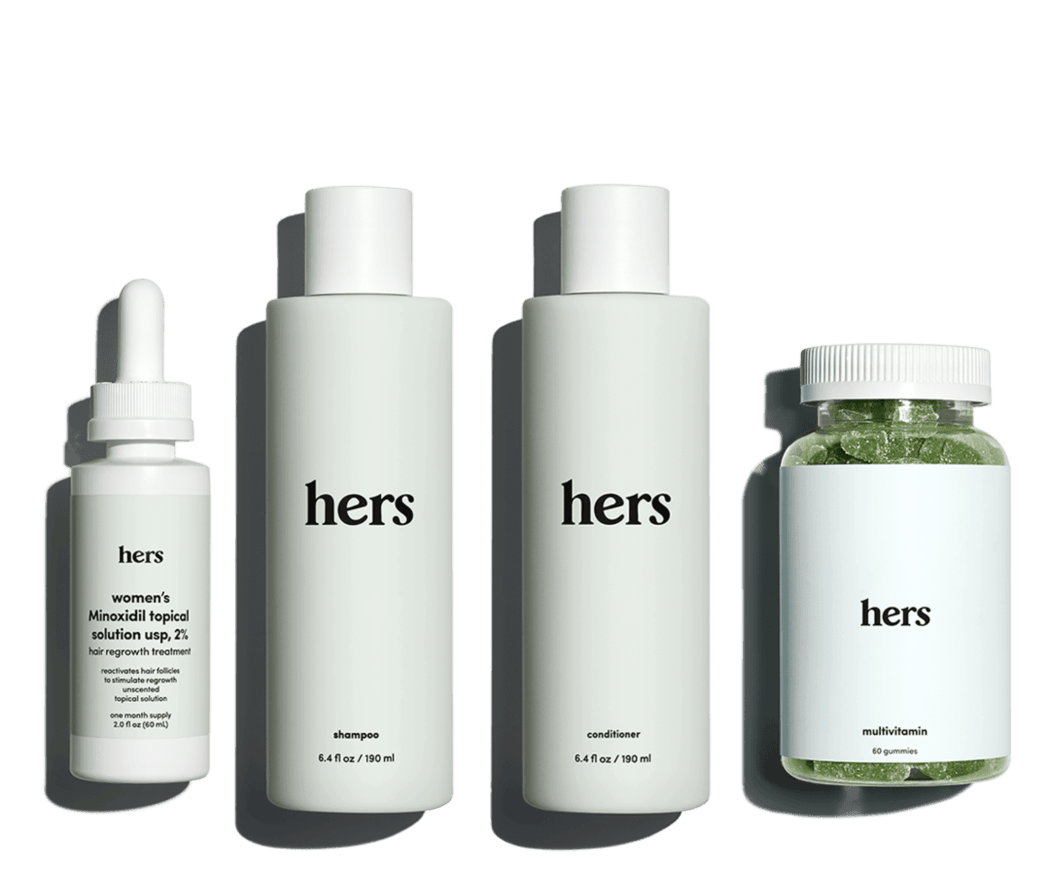 Image from: Hers
What You Get: Hers makes self-care easy for women. They have a selection of products and supplements, ranging from skin to hair to sexual care. You only need to make a profile and let the subscription suggest what you need by talking to a physician. Get the products straight at your door, all on your terms! Plus, free shipping.
Price: Get the box for $44 per month.
Deal: Get The Clear Skin System for just $10 per month for 2 months, instead of $39 per month! Deal applies automatically, just visit and subscribe.
---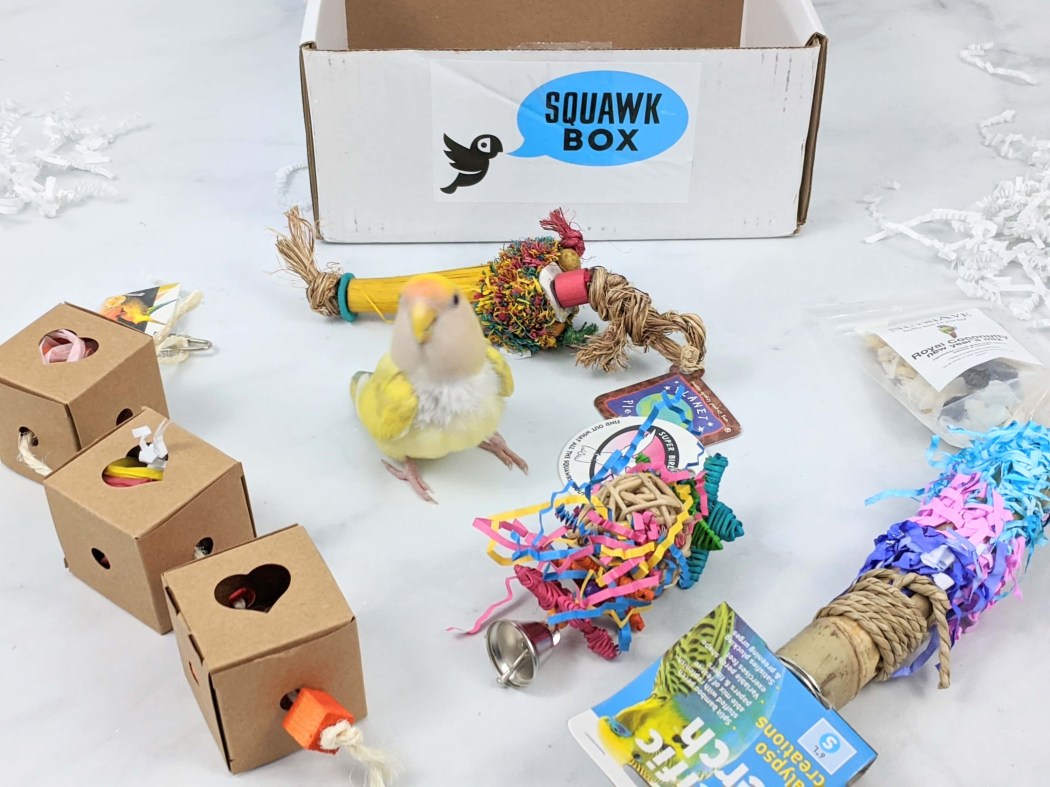 Image from: our review
What You Get: If you're a little not into cats or dogs and loves parrots instead, Squawk Box might be the one you're looking for! It is a monthly subscription box that sends useful items for your parrot. Each month, get items such as toys, treats, and more to help keep your parrot happy and healthy! On top of that, they donate 5% of profits towards bird rescues!
Price: Get the Little Birdie box for $36.50 per month , the Middle Birdie box for $41.50 per month, the Big Birdie box for $46.50 per month, and the Jumbo Birdie box for $65 per month.
---
Image from: our review
What You Get: Nurture Life is a meal delivery service for babies and toddlers. The meals are prepared by chefs and pediatric dietitians and are designed to meet the child's nutritional requirements. Upon sign-up, you will need to provide your kids' ages and dietary preferences. You can also choose the Chef's Choice Menu or select your own preferred meals from Nurture Life's Seasonal and Favorites menus.
Price: You can get the weekly boxes, with plans starting at $47.94. Finger foods start at $6.89, kids' meals start at $7.99, and snacks start at $7.99.
Deal: Get 50% off your first week! Deal applies automatically, just visit and subscribe.
---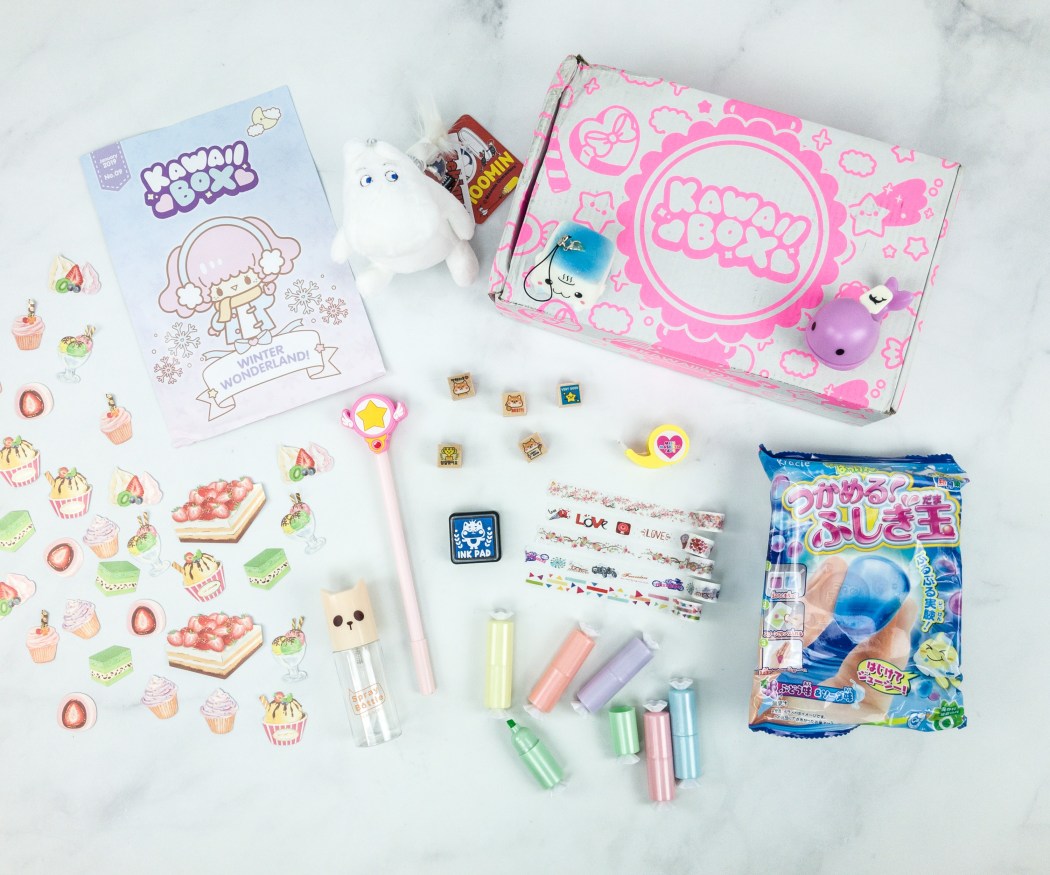 Image from: our review
What You Get: Get super adorable stuff with the Kawaii Box! Every month, you'll get a box filled with a mix of carefully selected unique Japanese and Korean products like plushies, pouches, stationery items, and more! This box will definitely put a smile on your face and joy in your heart!
Price: You can subscribe to the box for $29.90 per month.
---
Image from: our review
What You Get: SinglesSwag is filled with fun, stylish monthly surprises designed exclusively for single women. Each month, you will receive 5 to 7 full-sized products hand-selected for fabulous single women like beauty and skincare products, snacks, and more!
Price: Get the monthly box for $49.99
Deals:
---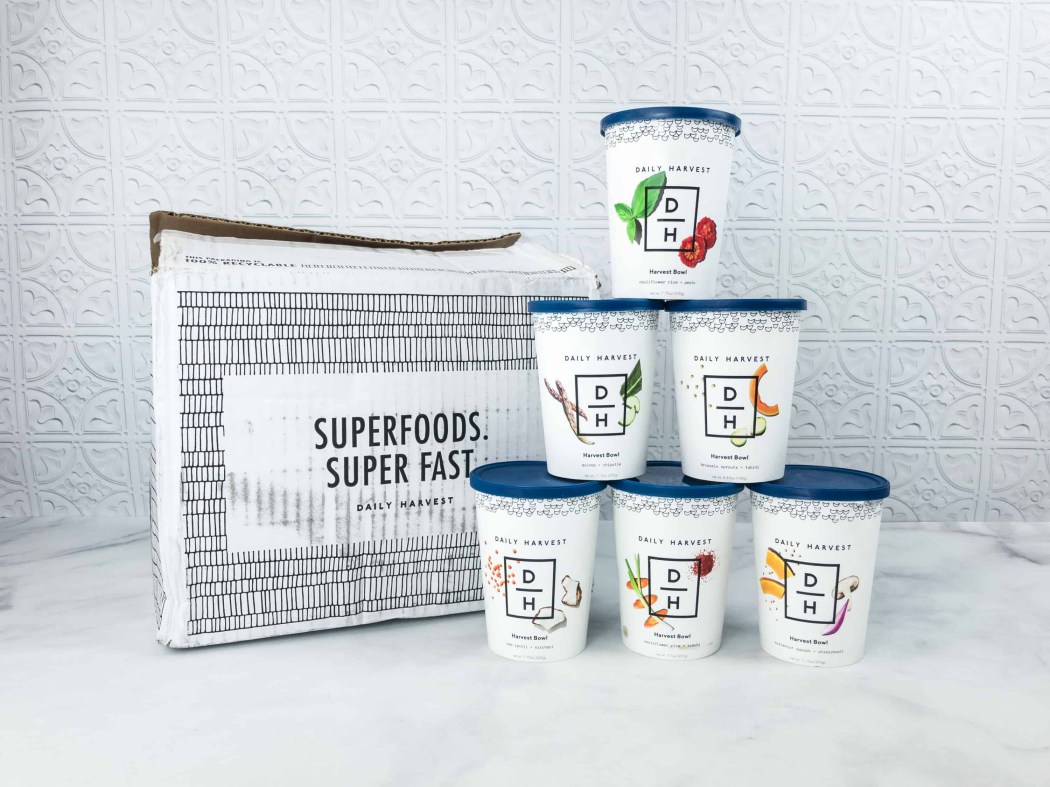 Image from: our review
What You Get: Daily Harvest uses fruits and vegetables to make their food offerings, which include smoothies, harvest bowls, soups, bites, oat bowls, chia bowls, and lattes! Subscribers can choose how many recipes they want to receive (9 to 26) and how often they want it to be delivered (weekly or monthly). You can also take their quiz and get started with a custom taster box!
Price: Prices start at $6.79 for Forager Bowls, Oat Bowls, and Chia Bowls. Smoothies and Soups start at $8.49 and Harvest Bowls and Flatbreads start at $9.79.
Deal: Save $25 on your first box! Use coupon code HELLOSUB and Use this link to subscribe.
---
Image from: our review
What You Get: Feel amazing using handmade bath products from Pip & Lola's Everything Homemade! They guarantee that the soaps you are getting are all-natural without overwhelming scents (excluding the Soap Goddess line, which includes fragrance oils and colorants) and are long-lasting, making it a good value for your money! Get a box that is filled with vegetarian soaps that your skin loves.
Price: The box price starts at $8.49 per month, which includes a bar of soap.
---
Image from: Sliime
What You Get: Sliime is a kid-friendly subscription box for people who love touching and playing with slime. Each month, receive a themed box that contains 4 to 6 full-sized varieties of slime to play with. It's really a unique box, and you will definitely enjoy it if you're a fan of non-toxic slime!
Price: Mini Mailer is $15 per box, Monthly Slime Box is $24.99, and Mega Monthly Slime Box is $35.
---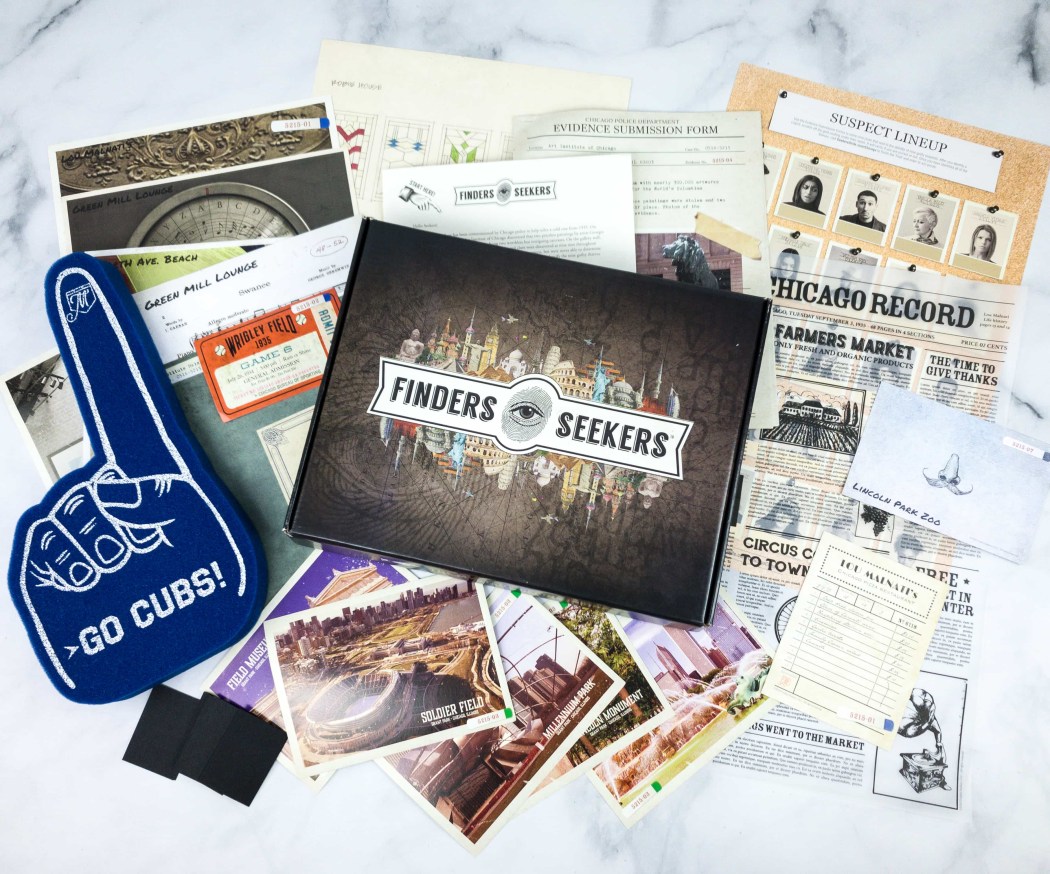 Image from: our review
What You Get: If you love playing sleuth, this box is perfect for you! Finders Seekers is the box subscription that takes you on a wondrous hunt each month made by an exclusive group of adventurers and intellectuals. Receive a curious package every month that initiates a fun and challenging 'Find.' You can explore world cultures by solving puzzles, decoding cryptic messages, and discovering underground societies. And the best thing is, successful Seekers can win prizes!
Price: Get the box for $33 monthly.
Deal: Get $5 off and free shipping Use coupon code HELLOSUB .
---
And that's our list for the best unique subscription boxes! Have you decided on which one to try? Let us know in the comments!
Peek through our list of all the best subscription boxes in every category!
Say Hello To More Interesting Subscription Boxes!