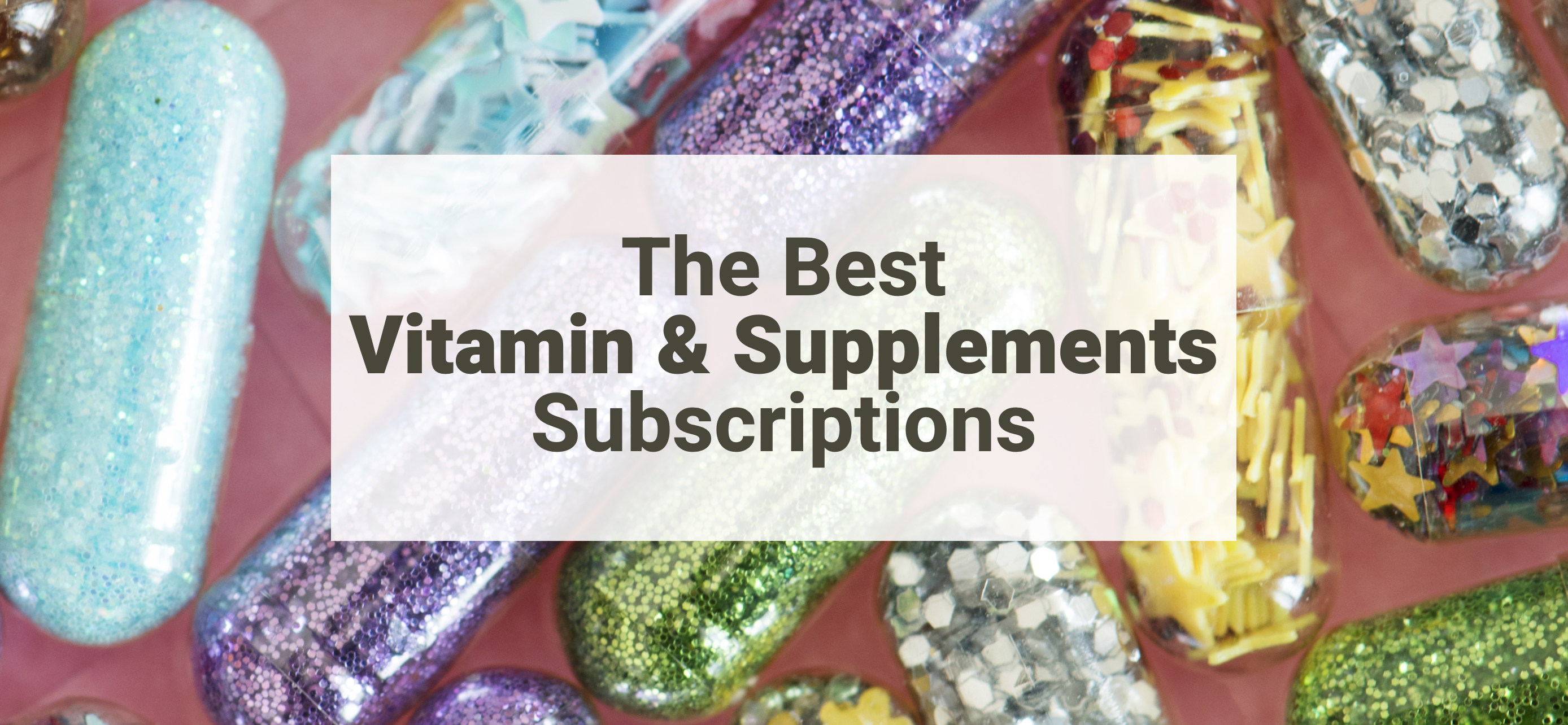 Health is the most valuable thing for every individual. While eating well and working out are good habits to develop, supplementing your body with vitamins is an additional step toward better health. Gladly, there are vitamins & supplements subscription boxes that send vitamin packs directly to your door!
No need to examine and read dozens of bottles at the pharmacy when you can have them shipped to you on auto-pilot! These subscriptions allow you to establish a healthy lifestyle while improving your immune system! Most of them even send vitamins personalized to your health concerns and goals.
There are a number of monthly vitamins and supplements subscriptions offered, so it's nice to know what will work best. We've asked the readers to vote for the best vitamins & supplements subscription boxes that'll help you jumpstart your journey to a better you. Here's what our readers have to say!
The Top 9 Monthly Vitamin Subscriptions As Voted By Readers!
Image from: our review
What You Get: For a daily dose of vitamins, there's Ritual! This monthly subscription sends meticulously researched, clean, clear, and simple vitamins to take every day. From kids to teens to adults, they provide the multivitamins you need to stay healthy! They use beadlet-in-oil encapsulation, which delivers nutrients better than regular capsules. Plus, the no-nausea design allows you to take the vitamins even on an empty stomach! Each bottle contains 60 capsules that are good for 30 days. These vitamins are also vegan-certified!
Check out the Ritual Review to see more about this super simple daily vitamin.
Price: The subscription starts at $30 per month.
Deal: Save $15 on your first month when you bundle any 2+ Ritual products! Deal applies automatically, just visit and subscribe.
---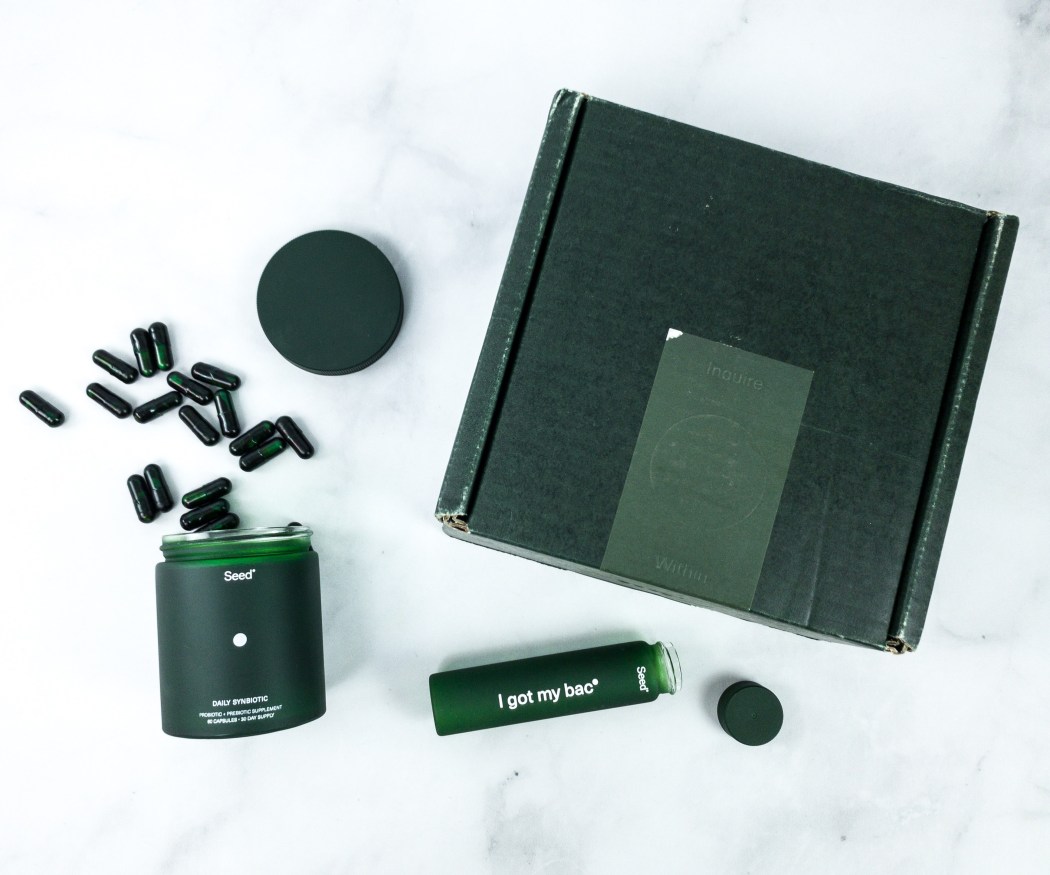 Image from: our review
What You Get: Seed is a daily symbiotic subscription designed not just to help boost digestive health but whole-body health too! It believes in the potential of microbes that improves human and planetary health, as they bring leading microbial research to the field of probiotics. Every month, you'll receive 60 capsules that have systemic benefits beyond digestive health, including heart, skin, immune system, metabolic, and reproductive health, made with no gluten, dairy, soy, binders, or preservatives. Also, your welcome kit will include a refillable glass jar and a free travel vial you can easily carry wherever you go!
Read our Seed Review to learn more!
Price: The subscription cost starts at $49.99 each month, plus free shipping within the US, and a flat rate for international shipping.
Deal: Save 15% off your first month with HELLOSUB15. Use this link to get the deal.
---
Image from: our review
Lengthy questionnaire and takes medicine usage into account. -Debbie
What You Get: Persona offers vitamin and supplement combinations unique to your body, lifestyle, diet, and health habits! They send subscribers personalized vitamin packs in tear-off pouches, making it much easier to take them every day. You can take the assessment for free, and they'll send you nutritionist-tested vitamins on a fixed schedule, with detailed supplement facts that let you know about each vitamin in your pack. What's even commendable with this subscription is they give back to the community by providing two malnourished children with a year's supply of Vitamin A for every order shipped.
Find out more about the subscription by checking out the Persona Review!
Price: The subscription starts at $30 each month and will vary depending on personalized picks.
Deal: Get 60% off your first month! Deal applies automatically, just visit and subscribe.
---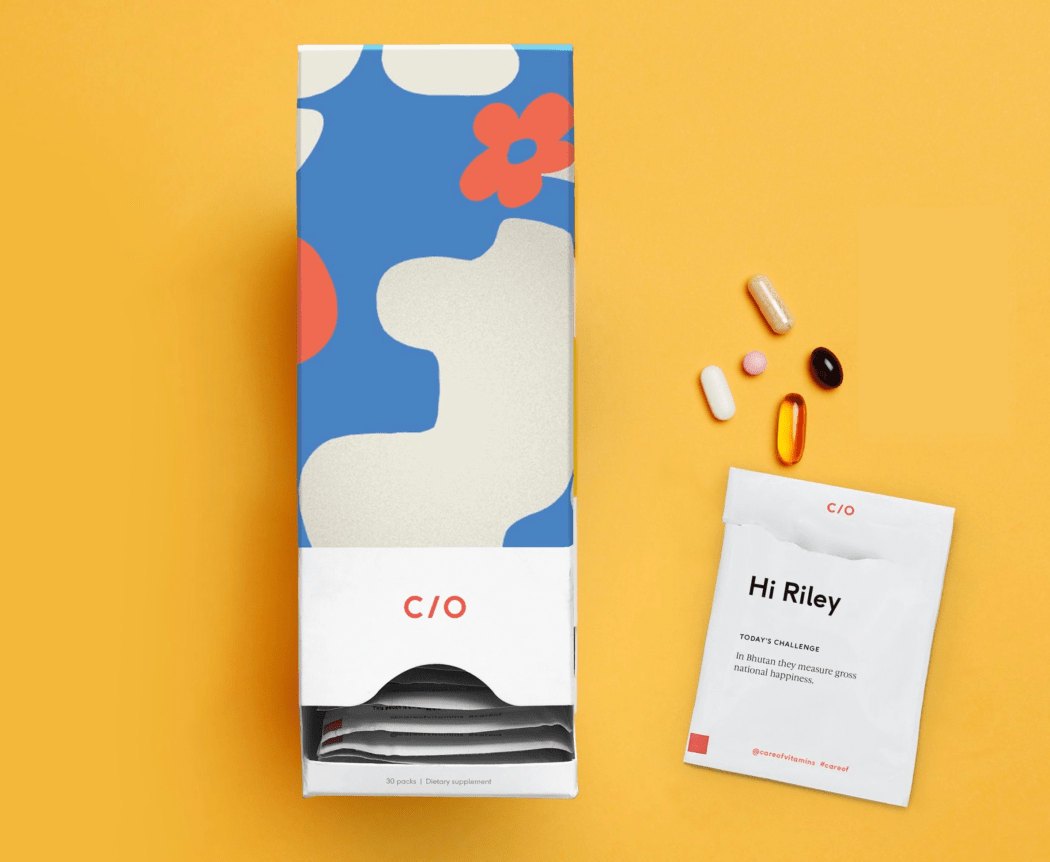 Image from: Care/of
I love the format & packet structure.

Personally selected vitamins in convenient compostable packets. Easy to grab and go.
What You Get: Care/of will take care of you! This vitamin subscription delivers personalized daily vitamin packs straight to your door, therefore, removing all the confusing trips to the pharmacy. They combine their expertise with your health information to create science-backed recommendations you'll want to stick to in the long run, all made from the most effective and sustainable ingredients! Get 30 vitamin packs tailored to your unique needs every month to help you feel your best today, and everyday! They'll also stick with you and keep track of your new healthy habit via an app you download on your phone.
Learn how the subscription works on Care/of Reviews.
Price: The subscription starts at $28 per month. Pricing depends on what vitamins and supplements are included in your pack.
Deals:
---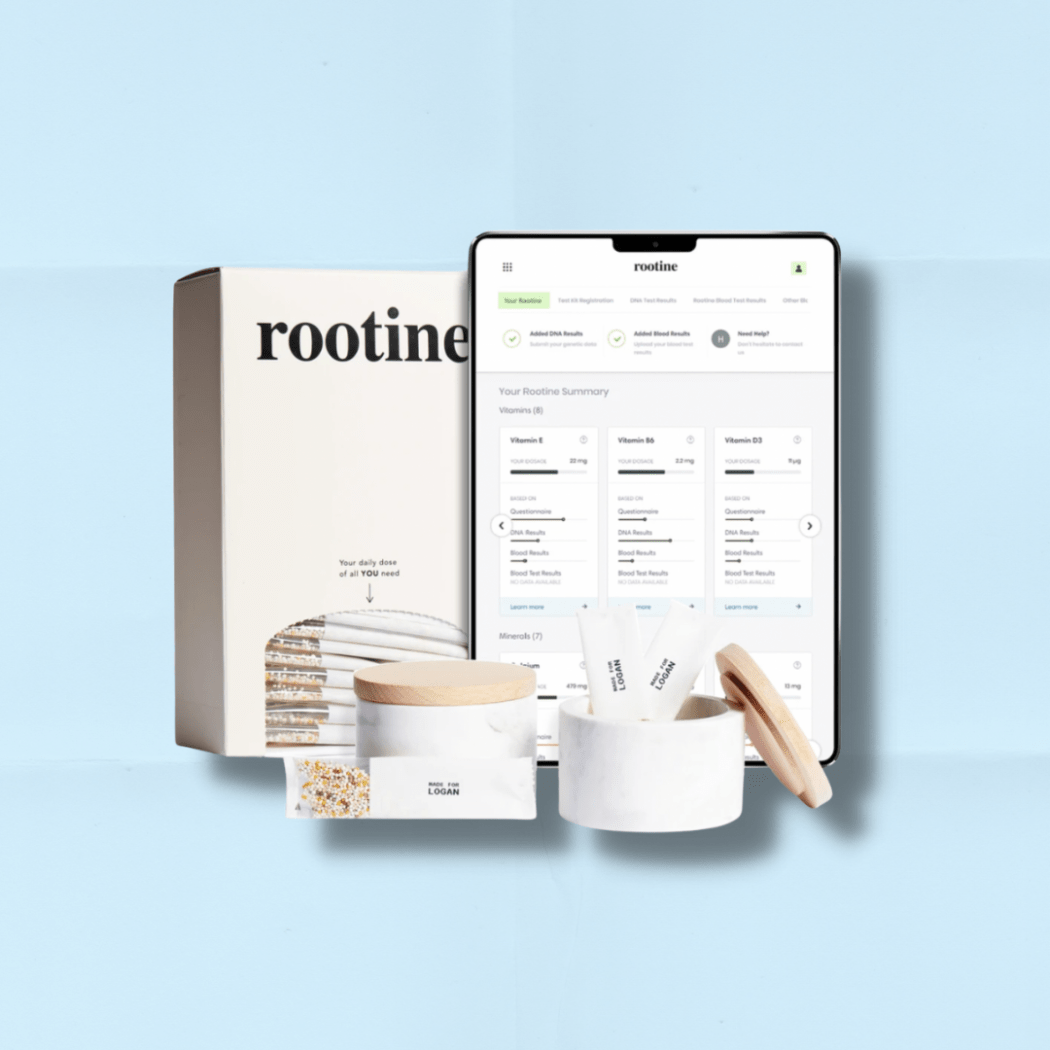 Image from: Rootine
What You Get: With Rootine, you're in for a new healthy lifestyle! They'll provide you with custom-made vitamins to ensure your body gets the proper nutrition it needs, so you can take it easy. They use advanced at-home testing to collect health information from you, including your genetic blueprint, micronutrient blood levels, and lifestyle. They'll then assess everything and create a precise formulation to help you be your best every day. These vitamins come in the form of microbeads, which makes them easy to swallow and can be taken with practically anything. Plus, they're vegetarian and sugar-free!
Price: The subscription costs $69 a month.
---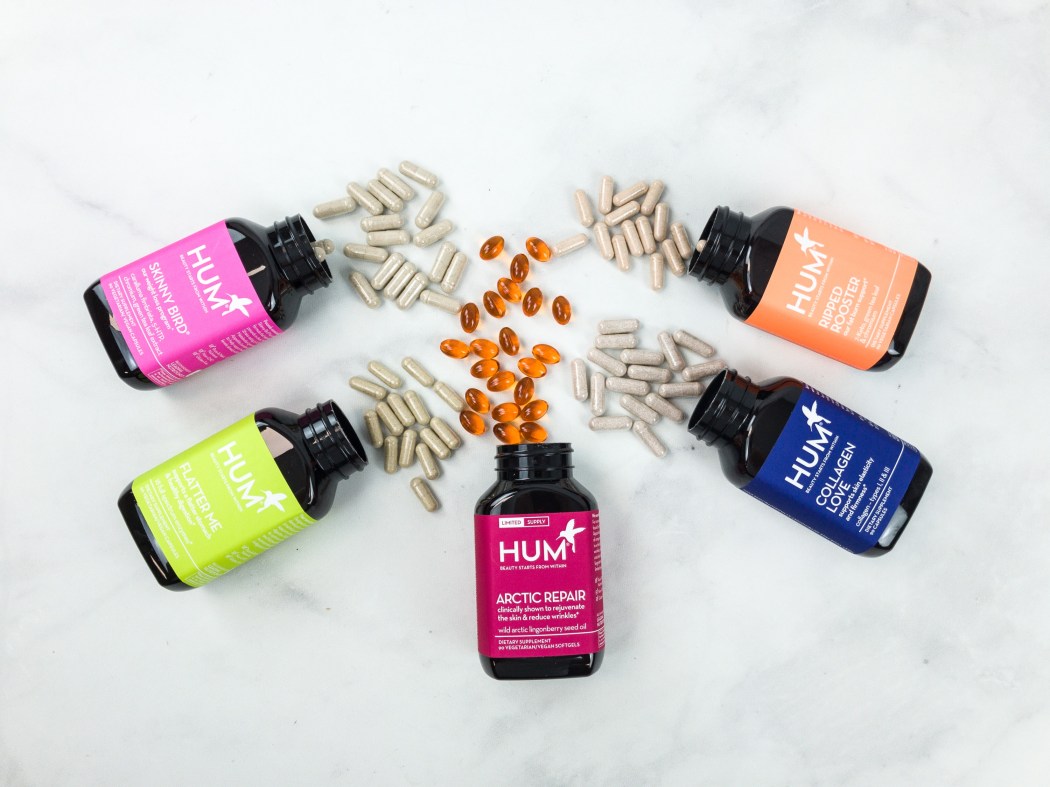 Image from: our review
I LOVE their vitamins which have saved my skin and help my mood over the year I've been a subscriber.. Plus has a great flexible cost-effective subscription options. -Janice_92
What You Get: HUM Nutrition says no more guesswork for your daily vitamin needs! Take a quiz to see what vitamins and supplements your body needs depending on your health goals. Each bottle or pack of supplements and vitamins targets a specific beauty and lifestyle concern, and there is an array of products to choose from based on your unique needs. All products have been clinically tested, and ingredients are proven to be clean and natural, so that's more of a reason to love it! You can get supplements for your hair, skin, body, mood, and even vegan ones.
Find out more by visiting the HUM Nutrition Reviews!
Price: Vitamins & supplements start at $10/bottle. Buy any 3, save 15%, and get free shipping for orders over $50.
Deal: Get 15% off on $29+ orders! Use coupon code HELLO15.
---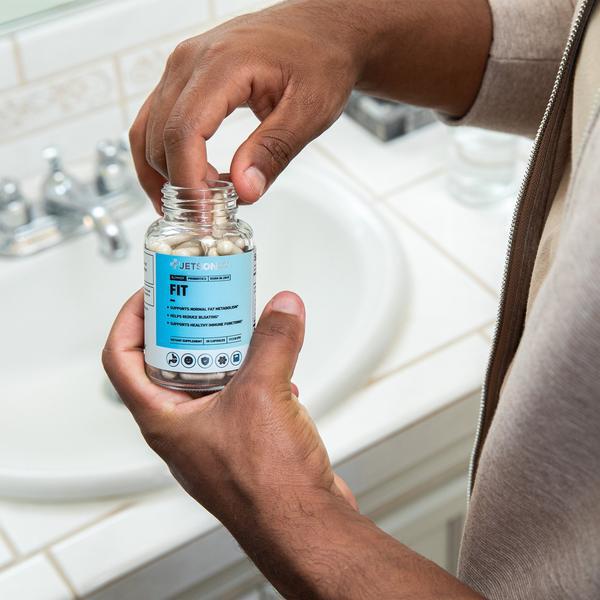 Image from: Jetson
What You Get: Jetson helps you move forward towards a healthy gut! It is a brand that specializes in probiotic supplements for both kids and adults. This vitamin and supplement subscription works by assessing your health information and goals through a short quiz. Every month, you'll receive probiotics tailored to your needs so you can say hello to a better you! You also get free access to their health coach, who will provide answers to all of your questions. With Jetson, it is not just gut health you're improving, but overall health too!
Price: Subscribe for $35 a month.
Deal: Get 30% off an Immunity Seasonal Probiotics One-Time Purchase Use coupon code IMMUNE30.
---
Image from: our review
What You Get: Gainful helps you fulfill your health wishes in a snap! They provide one simple, yet effective way of supplying your body with the proper nutrition it needs by sending personalized supplement packs or mixes. Take a quiz to let them know your unique goals, and they'll customize a formula just for you. Boost your healthy journey with every pack you receive, tailored to your body composition, allergy restrictions, lifestyle habits, and dietary preferences. Plus, they're science-backed and easy to incorporate into your daily routine!
Visit Gainful Review for more information.
Price: The subscription starts at $45 a month and varies depending on the specific ingredients and products in your Personalized Sports Nutrition System.
Deal: Get $10 off your order! Use coupon code SAVE10.
---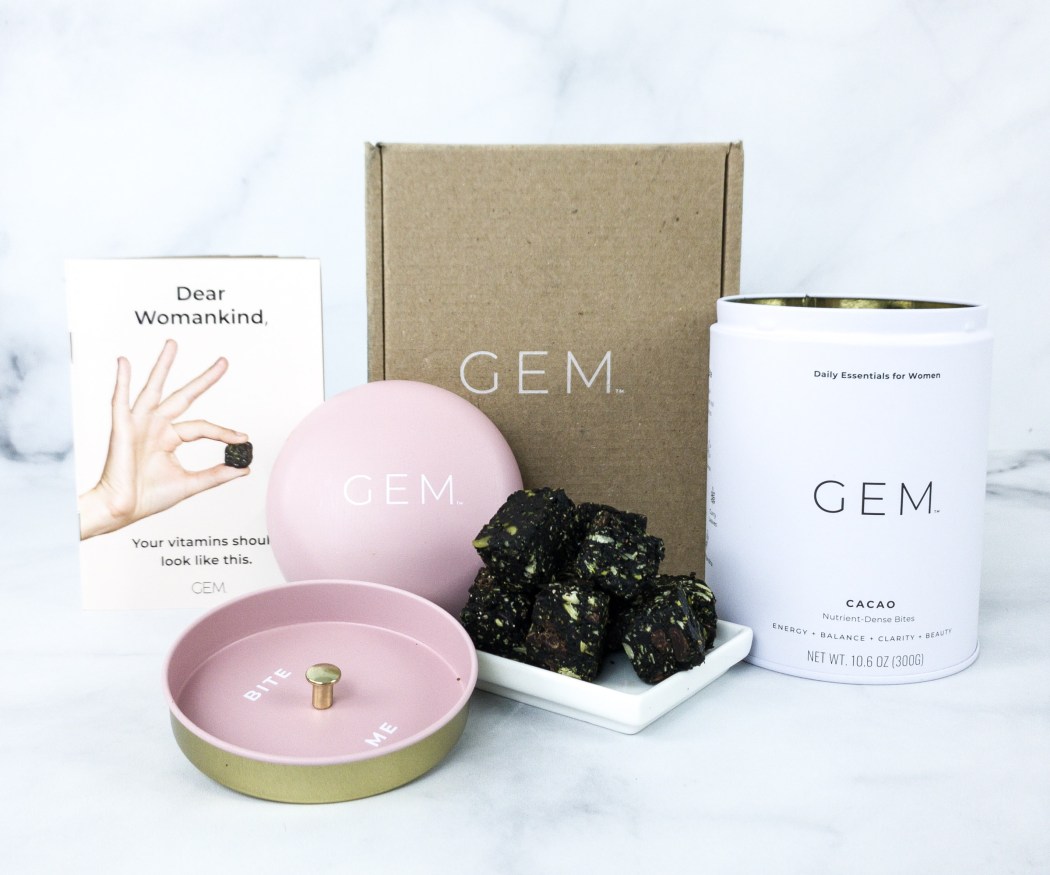 Image from: our review
All natural edible vitamins for woman. Love it. -vodakira
What You Get: Complete with ingredients you can understand, GEM offers a daily dose of "not your ordinary" multivitamin for women. Every month, this subscription sends 30 supplemental bites that will make you feel like you're chewing on a snack. It features only plant-based, real-food ingredients, rooted in nature and backed by science to help your body perform at its peak. Clarity, balance, energy, and beauty – that's what you'll get from taking this multivitamin. Choose an Essential Pack (daily or sleep, available in three flavors) and receive a month's supply in an eco-friendly refillable tin. You can also try all three flavors with the Essentials Sampler. So if you want to take vitamins but not a fan of pills or capsules, then this subscription is for you!
Learn more by visiting our GEM Reviews!
Price: Subscription starts at $42 per month, and each shipment includes supplements good for 30 days. Essentials Sampler (15 bites) costs $39.
Deal: Get 10% off your first box! Use coupon code WELCOME10.
---
And that's all the award winners for the best vitamin subscriptions for 2022! Have your favorites made it to the list? Let us know in the comments!
Want more? Check out our complete list of all the best subscription boxes in every category!
Say Hello to More Subscriptions To Start Your New Health Journey!