The purchase you made can also make an impact! Charitable subscription boxes are all about giving back to communities and supporting social causes all the way. From snacks to lifestyle goodies, there's a myriad of subscription boxes available on the market, so it's fulfilling to know that while you earn something for yourself, you also extend the good deeds to benefit people in need.
Some of these subscriptions vow to donate a portion of each box's proceeds to various charities and organizations. Others simply extend their help by sourcing the products they include in boxes from artisans and small businesses all over the world. Make the most out of your bucks by warming the hearts of others! Subscribe to these worthy subscriptions and bring positivity not only to your life but to the world as well!
We've rounded up the best subscription boxes that support charitable causes. These make great gifts too, whatever occasion there is!
Best Charitable Subscription Boxes You Can Feel Good About!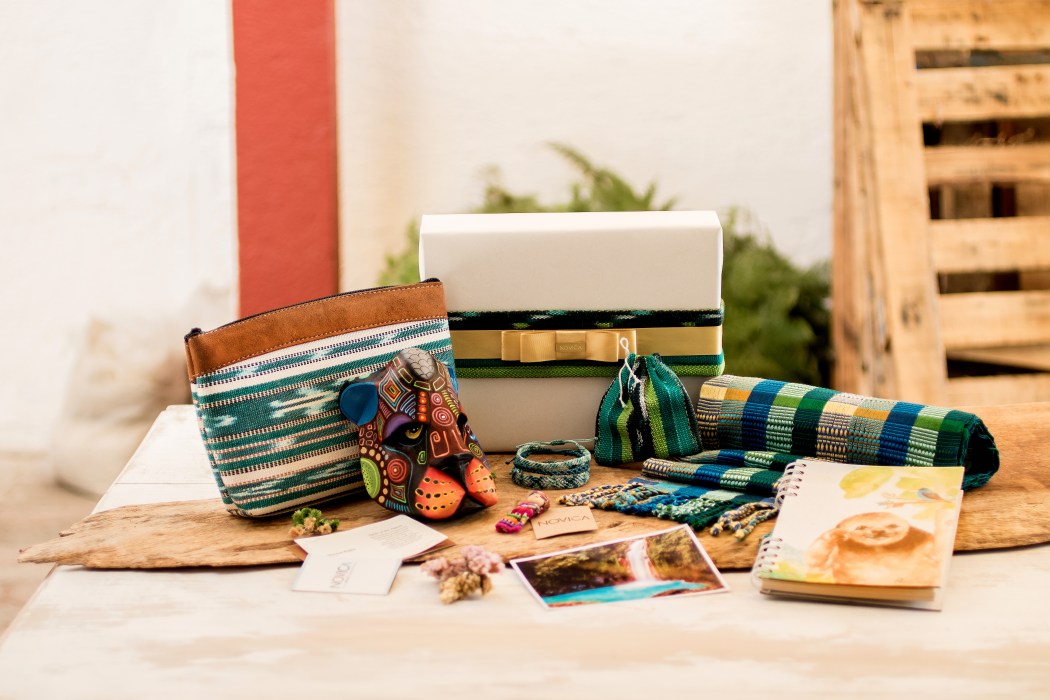 Image from: Novica Undiscovered
Why We Love It: Novica Undiscovered supports artisans all around the globe through their quarterly subscription boxes. Each box is filled with fair-trade artisan products, ranging from clothing pieces and accessories to homeware and novelty items. When you subscribe, you also support NOVICA's mission to empower artists and preserve global culture at the same time. There will be at least 5 items in the box, and you have the option to customize some of the items you want to receive!
Price: Try this artisan subscription box for $59.99 every quarter.
Deal: Save $10 on your first subscription! Use coupon code ARTISANBOX10 .
---
Image from: our review
Why We Love It: Society Socks have subscription options for both men and women. Two pairs are included in every package, and socks range from simple to bold. The socks are made from ultra-soft combed cotton, have unique and fun patterns, and even a non-slip cuff to keep you comfortable while wearing them – no more tugging and pulling! This subscription also pledged itself to donate a pair of socks to a homeless shelter for each pair of socks sold. It's always amazing to get a fuzzy pair while extending the help to others. Truly a sock subscription with a social cause!
Price: Subscription starts at $20, with 10% savings for 6-month subscriptions and 20% savings for 12 month-subscriptions.
Deal: Take 50% off your first box. Use coupon code TAKE50.
---
Image from: SketchBox
Why We Love It: Creating wonderful art requires the right tools, materials, supplies, and inspiration, and SketchBox is great at all those. This subscription sends out hand-picked art supplies curated by great artists to ensure that you're doing your masterpieces right! Each month you'll receive hand-picked art supplies, an art piece from the featured artist of the month to inspire you, and access to an educational video! The Basic Box is a good introductory pick for people who are looking for new stuff to try. The Premium Box is for individuals who are looking for premium and higher-quality fine art supplies. What's even great is that aside from receiving supplies to feed your inner artist, you also support art programs, as a portion of every sale goes to Dreaming Zebra Foundation.
Price: Basic Box is $25 a month, while the Premium Box costs $35 a month.
Deal: Save 5% on any subscription! Use coupon code HELLOSUB2016.
---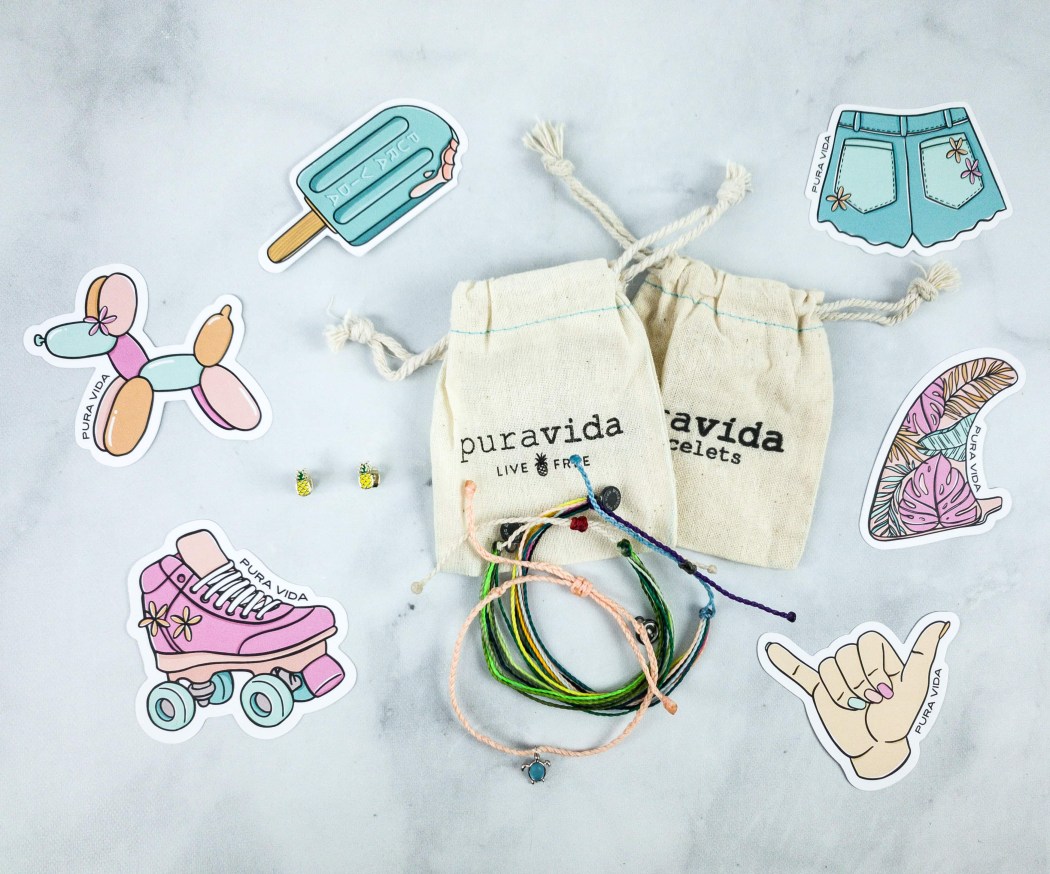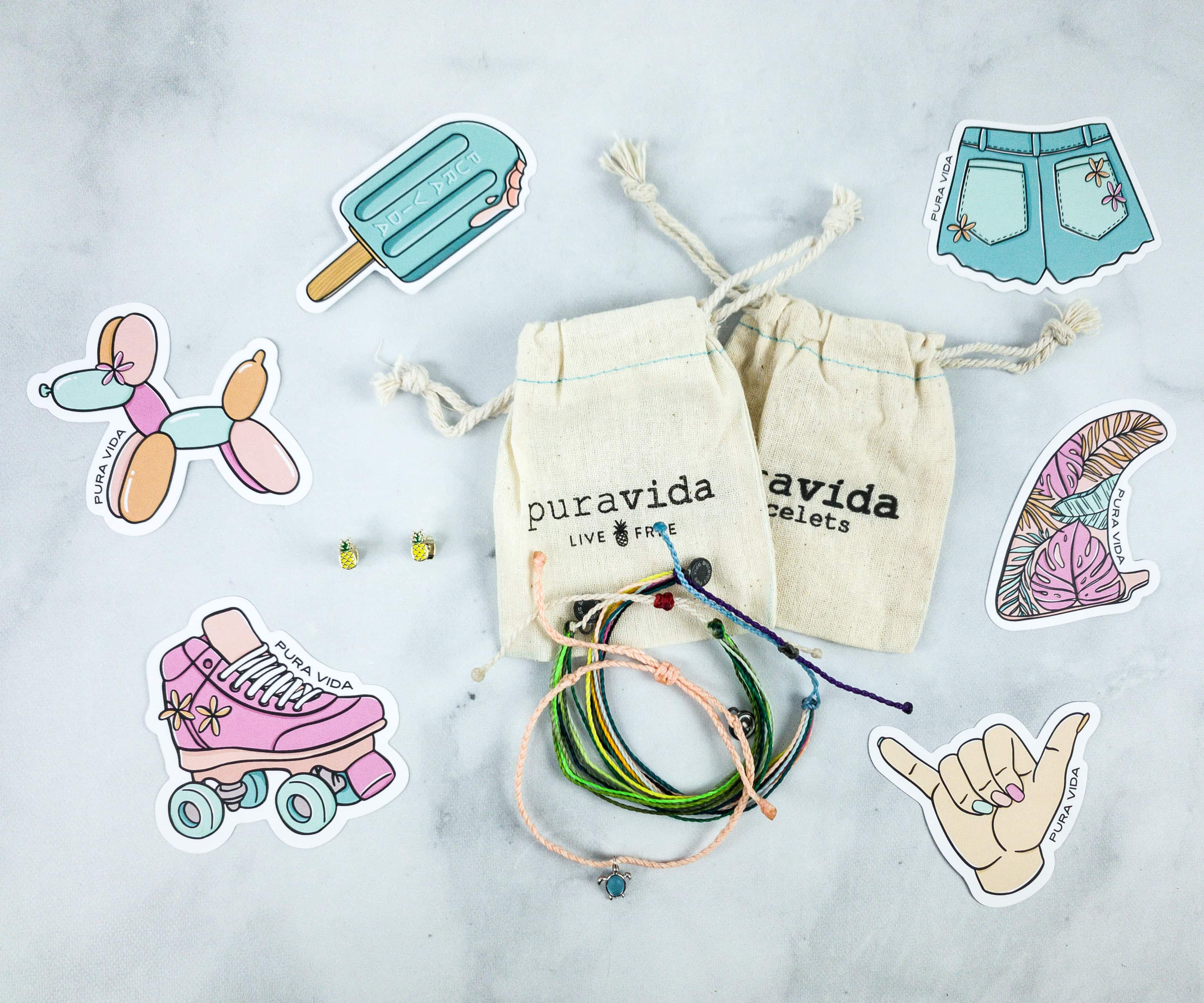 Image from: our review
Why We Love It: Pura Vida Bracelet Club is one subscription to go for if you're into fashionable bracelets. They ask subscribers to choose between two exclusively designed bracelet packs every month or leave it as a surprise! Each pack has over $45 in value and includes 3 hand-picked bracelets from their latest and most popular collection, plus an exclusive monthly sticker. Everything is fun and stylish, handcrafted, easily complements any outfit, and helps support artisans in Costa Rica! What's even great is for every order made, aside from providing sustainable employment to artisan communities, they also give back to charities and help protect the planet.
Price: Subscription costs $14.95 per month.
Deals:
---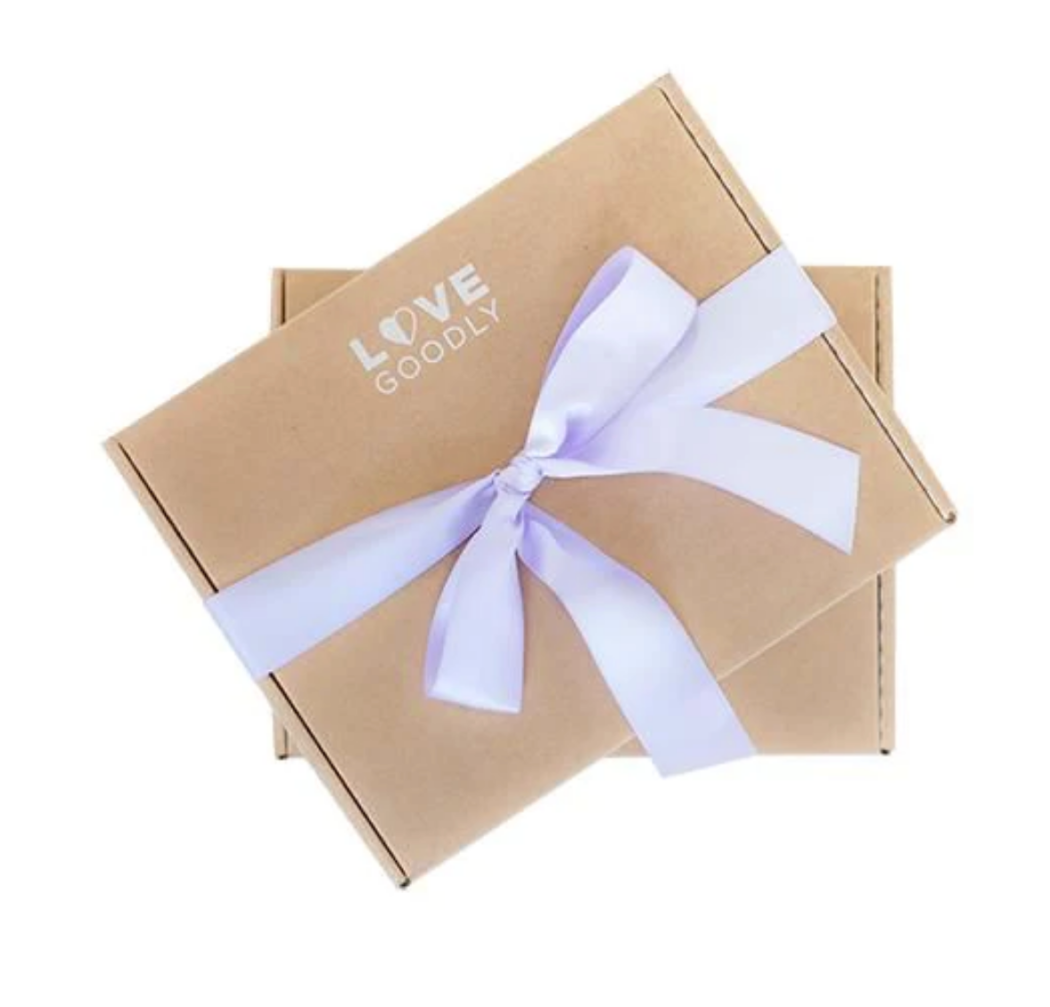 Image from: Love Goodly
Why We Love It: Love Goodly is a bi-monthly subscription that delivers boxes with a mix of cruelty-free, eco-friendly, and vegan items straight to subscribers' doors. Each box has 4+ full-sized products focusing on non-toxic beauty and skincare, as well as eco-style or home accessories, healthy snacks, and wellness products with a value that's 2x the price of the subscription. You can choose from 2 subscriptions they offer: Essential with 4-5 items, and VIP, which contains all the same items from the essential box, plus one more full-sized product. What's even good is that for every purchase you make, they always support a good cause. Some of the organizations they've supported are Farm Sanctuary, Cure Cervical Cancer, Beagle Freedom Project, and Paw Works.
Price: The subscription is $34.95 every other month.
Deal: Save 20% on your first subscription box - that's $6.99 off on Essential or $9.79 off on VIP! Use coupon code TRYLOVE.
---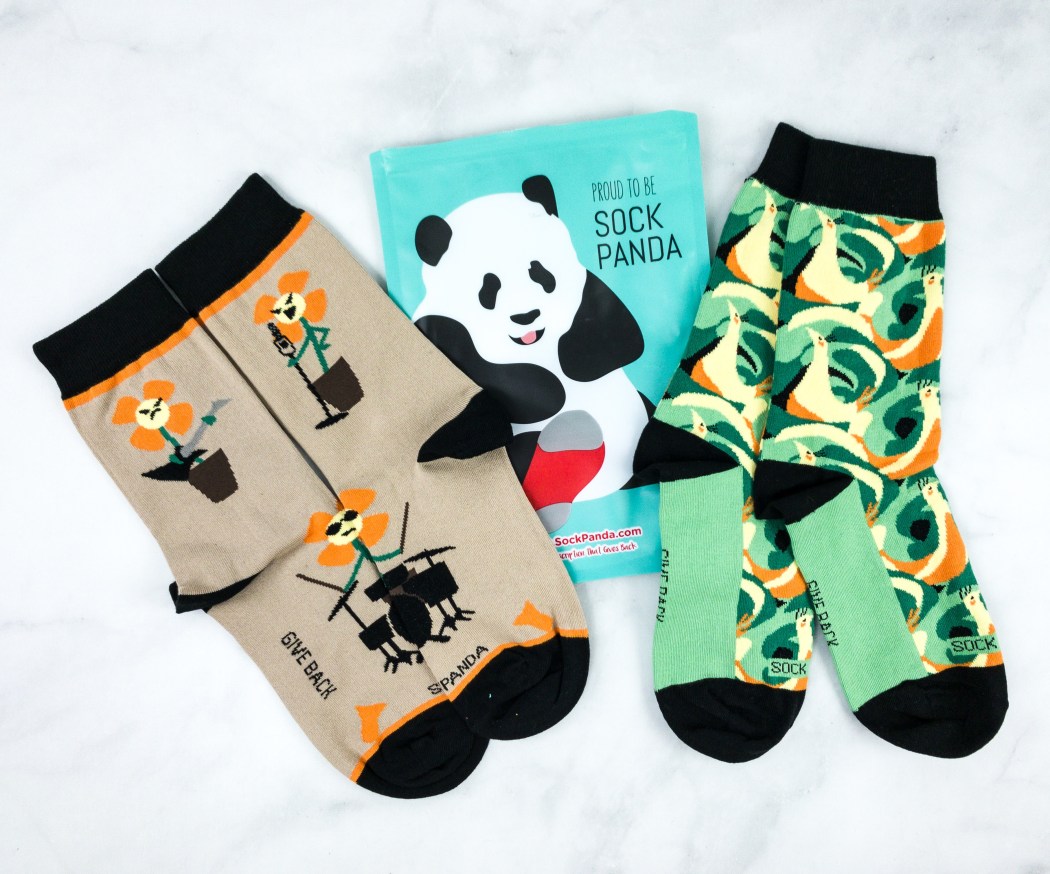 Image from: our review
Why We Love It: For the makers of Sock Panda, socks are more than just socks — it's a fashion statement. They produce such fun, colorful, and stylish socks for all the members of the family. There are two pairs in each package, and they make sure that you won't receive the same pair twice! From crazy prints to bright patterns, each pair from the subscription is sure to help you stand out. In addition to these warm fuzzies, Sock Panda also donates a pair of socks to those in need, including in senior centers, homeless shelters, and underprivileged classrooms for every pair purchased.
Price: Subscriptions start at $14 per month, with savings for longer subscriptions.
Deal: Save 10% off a new subscription! Use coupon code PANDA10.
---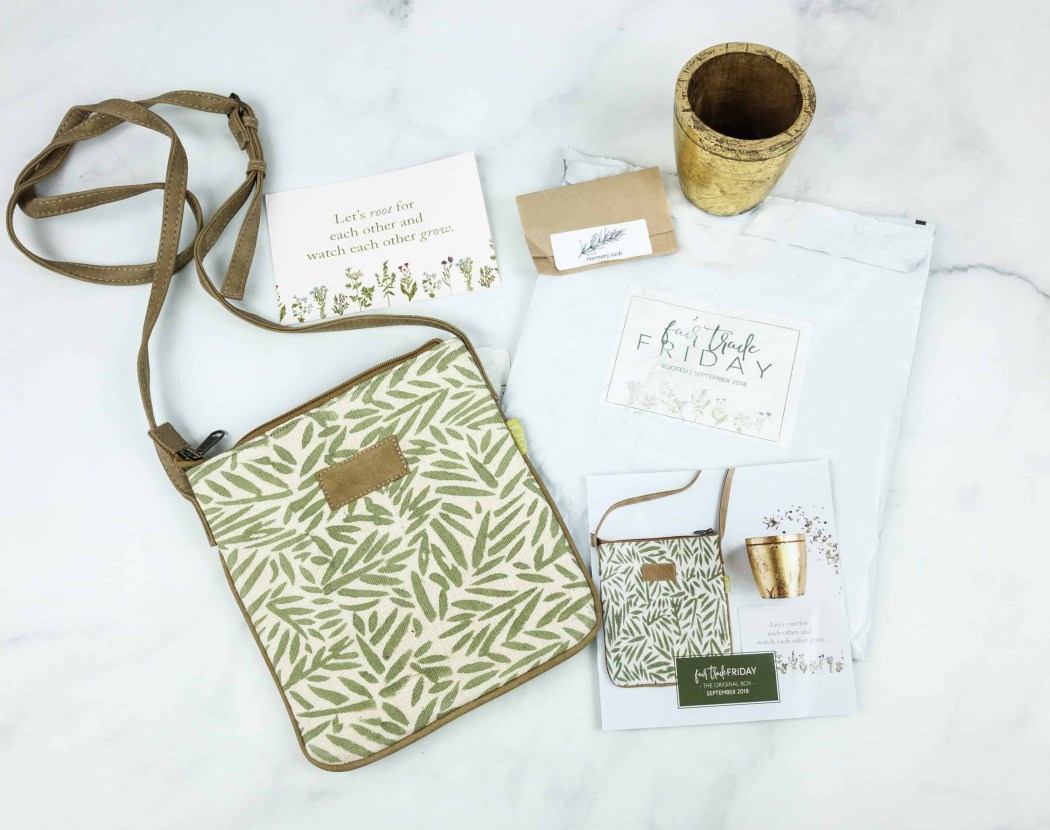 Image from: our review
Why We Love It: Fair Trade Friday exists as an avenue for women to empower women. Committed to empowering women around the globe by providing jobs and an outlet through which they can distribute goods and overcome poverty, they purchase the products directly from the artisans, paying a fair price for their handwork. Each package includes 2-4 fair trade items, delivered right to your doorstep. They give job opportunities to women rather than enablement, which is really great as they will also learn to help themselves! Also, 100% of the proceeds support the artisans, thousands of women & their children around the world.
Price: The subscription is $32.99 per month.
---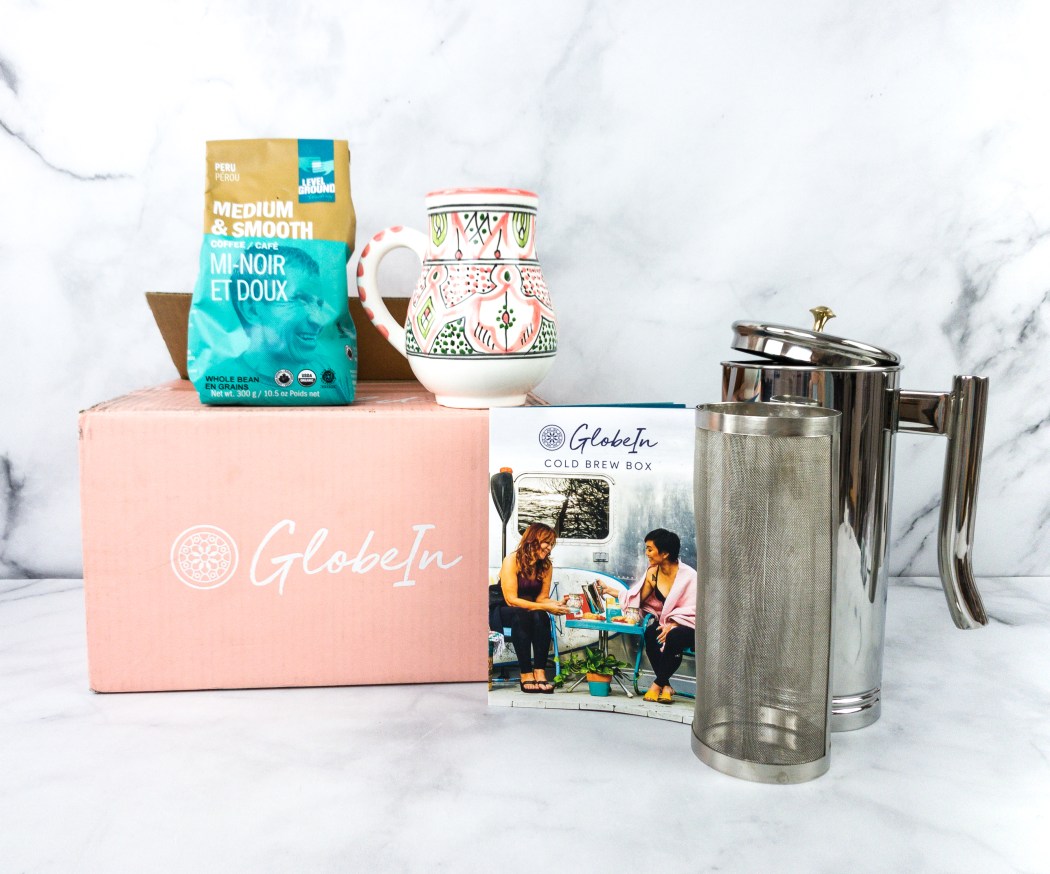 Image from: our review
Why We Love It: GlobeIn Artisan Box Club is a socially conscious subscription that empowers artisans from all over the world by providing them with a global distribution network for their goods. Each artisan box contains a themed collection of 4-5 handmade items by artists from around the world. Subscribers can also customize their shipments and choose add-on products. As simple as that, you get to enjoy masterful art pieces and help support a charitable cause at the same time. It's also worth noting that the artisans and farmers whose products are distributed by GlobeIn are paid a fair wage for their products.
Price: Boxes cost $37 a month.
Deal: Get 50% off your first box on any 6+ month Artisan Subscription Box! Use coupon code TRYUS50. Valid to new members only.
---
And there you have it, our list of the best subscription boxes with a cause! Have you made up your mind yet on which boxes to support?
Looking for more? Don't forget to check out our list of all the best subscription boxes in every category!