The Best Subscription Boxes That Gives Back to Charity!
In each box you'll receive 5-8 seasonal lifestyle products that are focused on ethical and sustainable production, donate a percent of profits to charity, or aim to inspire and empower others.
Deals:
Save 20% on your first box! Use coupon code SUM20.
Save $10 on your first box! Use coupon code welcome10.
---
"The globe in a box" - a themed collection of artisan-made products from around the world. Each box includes stories on the country of origin and the artisan behind each product. Less expensive box levels available.
Deals:
Save $10 OFF your 3-month or longer Artisan Box subscription. Use coupon code WELCOME. Valid to new members only.
Get 50% off your first box on any 3-month Artisan Subscription Box! Use coupon code TRYUS50. Valid to new members only.
Get 10% off shop purchases! Use coupon code ARTISAN and Use this link to subscribe.
---

Love with Food is a snack sampling and discovery subscription box centered around a monthly theme. This monthly snack subscription promises to only include snacks made with real ingredients and no added chemicals.
Deal: Get 40% off your first box! Deal applies automatically, just visit and subscribe.
---

FabFitFun VIP subscription box is a quarterly lifestyle subscription box from FabFitFun. The VIP box features a mix of beauty, fashion, fitness, wellness and home products that help you feel good from the inside out. The box includes full-size products and premium items worth over $100.
Deal: Take $10 off your first box. Use coupon code FAB10.
---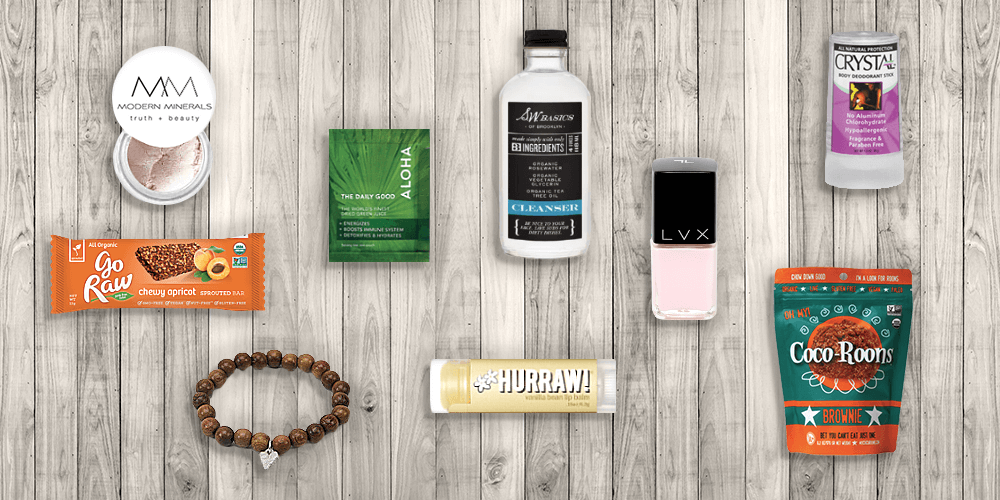 Every other month you'll receive 4-5 cruelty-free, natural, vegan products, including a mix of full size products and deluxe samples of nontoxic beauty and skincare, healthy snacks and eco style accessories.
Deal: Save 10% on your first subscription box! Use coupon code 10LOVEOFF. You can also get 10% off shop orders, including gift boxes!
---
Durable chews and treats for Bully Breeds, Heavy Chewers, and Blockhead dogs! lso, packed with T-shirts, hats and other gear for dog-loving owners. A portion of all proceeds go to charities, rescues and humane law enforcement to combat animal cruelty and dog fighting.
Deal: Get 10% off your first order! Use coupon code HELLOSUB10.
---

Our subscription service includes two pairs of funky socks delivered to your door every month. For every pair of socks we deliver to you, we will donate another pair to charity in your name. Help us change the world, one pair of socks at a time.
Deal: Take 50% off your first box. Use coupon code TAKE50.
---
Kali is a subscription box service delivering organic tampons and feminine essentials to your door every month. Each box contains 14 Organic Tampons or 16 Organic Pads, 10 Individually Wrapped Kali Wipettes, 10 Organic Panty Liners, and 1 Rotating Period Pampering Product.
Deal: Get 20% off on your first box! Use coupon code KALI20.
---

Every month, we deliver 5-6 premium art supplies right to your doorstep along with a unique piece of art. We're artists ourselves and search constantly for the best possible supplies. We feature a new artist every month to help inspire you to create something amazing. What would you make if art supplies were delivered to you every month?
Deal: Save 5% on any subscription! Use coupon code HELLOSUB2016.
---
Each month, you'll receive 3 hand-picked bracelets (up to $50 value) from our new collections and our most popular styles. Shipping is completely FREE on U.S. orders!
Deals:
Get one month FREE with a 6-month subscription and three months FREE with an annual subscription! Deal applies automatically, just visit and subscribe.
Save 10% on anything in the shop. Use coupon code PVSAVE10. Subscription not included.
---
A monthly subscription service that provides you with fun socks every month. Grow your collection, give them as gifts, and wear them to school, to work, or out and about. Men's, Women's, and Kids' socks!
Deal: Save 10% off a new subscription! Use coupon code PANDA10.
---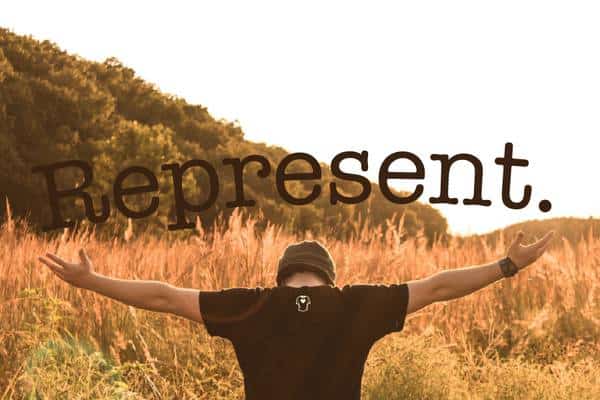 Represent provides a Premium T-Shirt every month that has a new design representing a different Cause every month. Each month a portion of the subscription fee will be donated to a charity directly supporting the Cause of the Month. Wear Your Heart on Your Sleeve - Clothing with a Cause
---
RescueBox is a monthly subscription of toys, treats, chews and more, that will make your pet fall head over paws in love with you! From treat lovers, to strong chewers, we hand-pick each box with your pet in mind. We put a great deal of thought into the making of each box and only use the highest quality products! We work with our charitable partners who are on the ground tirelessly helping animals that need your help the most.
Deal: Get 50% OFF your first box! Use coupon code 50OFF1M.
---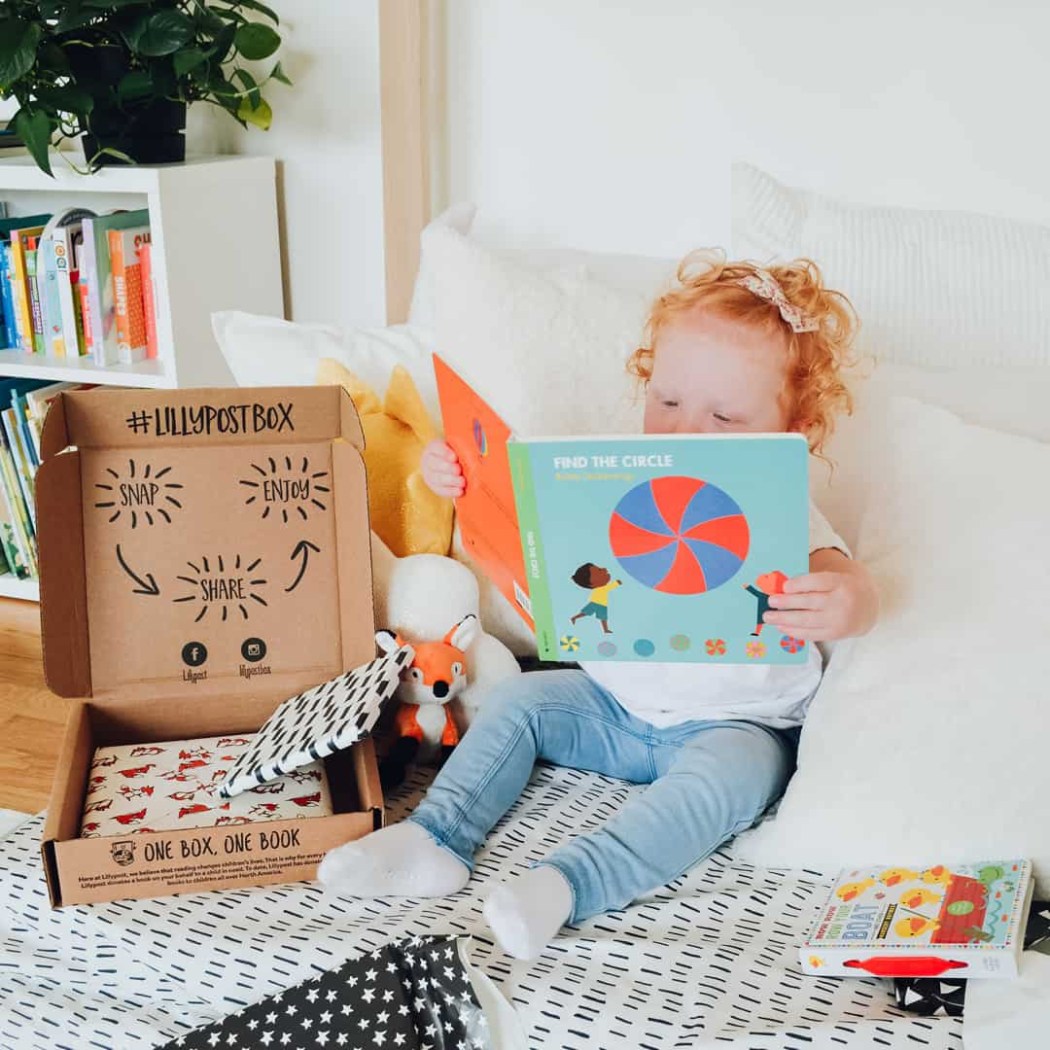 Lillypost is a children's book subscription service that was founded on the idea that reading is fundamental to the development of every child. The love of books and learning starts early in life and what better way to ignite that love, than a child receiving an entirely new set of books every month? Discover books for the special little one in your life from newborn to 7 years old at up to 70% off retail price! Each box includes 4 board books or 3 picture books (or a mix of both!) to engage and entertain. For every Lillypost box shipped, they also donate one book to a child in need through literacy organizations such as the Children's Book Bank and Bernie's Book Bank.
Deals:
Get 20% off your first box at checkout! Use coupon code BOOKS20.
Get 10% off your first order on a 3, 6, 12-month subscription. Use coupon code WELCOME10.
---

Earthlove is a seasonal wellness subscription box filled with 6-8 eco-conscious goods to celebrate mama earth, get closer to nature, and cultivate a more earth-centered life. Each box includes eco-challenges and all products are 100% zero waste, all-natural, organic, non-GMO, gluten-free, beegan/vegan, and fair-trade. Earthlove supports a different environmental charity every season working to help conserve and restore our fragile ecosystems.
Deal: Get $10 off your first box! Use coupon code HELLOSUB10.
---
Your package will include 2-4 fair trade items, delivered right to your door. Fair Trade Friday exists as an avenue for women to empower women. We are tackling poverty through dignified job opportunity, rather than enablement, in Jesus' name. 100% of the proceeds support the artisans, thousands of women and their children around the world.
---
Don't forget to check out our list of all the best subscription boxes in every category!