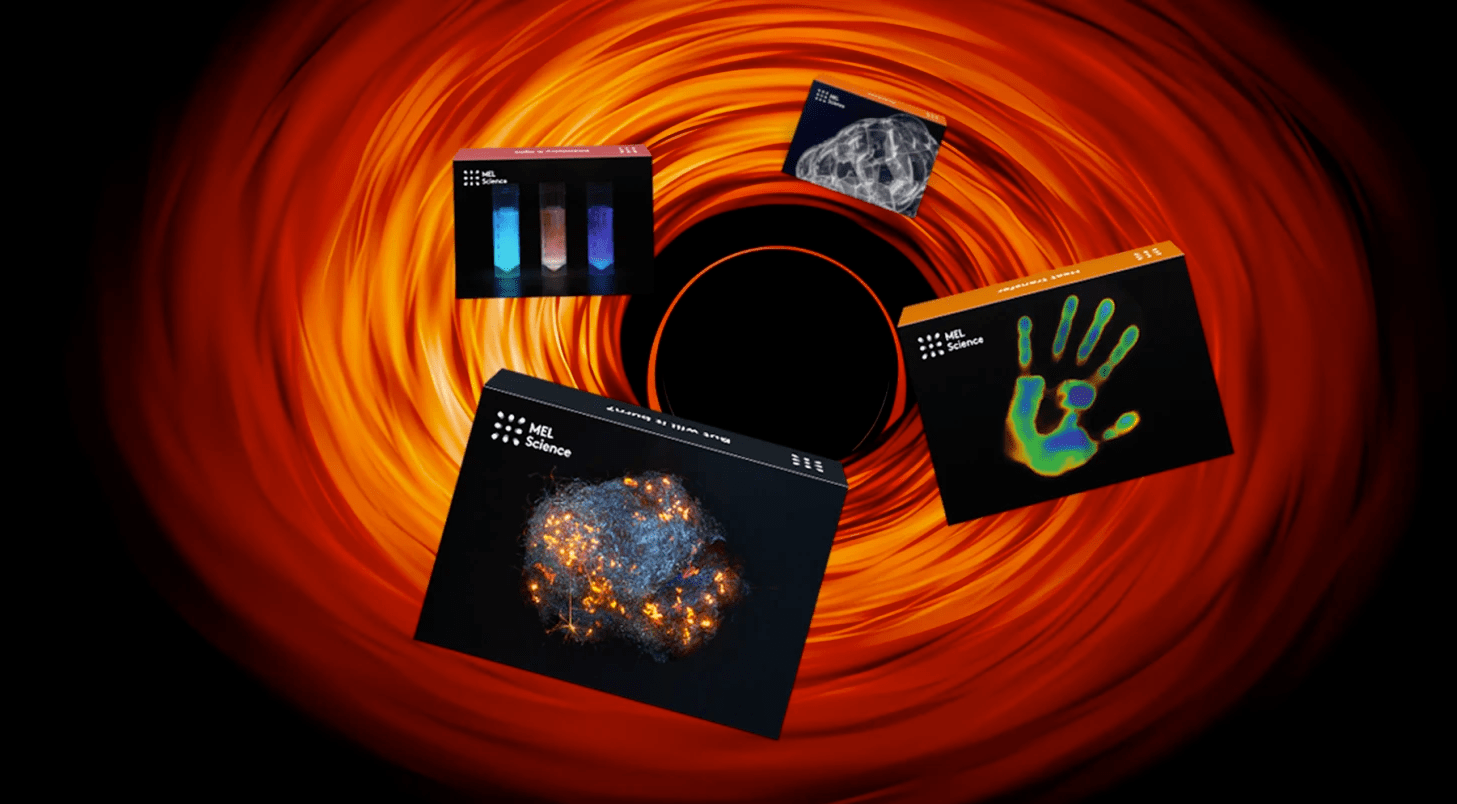 MEL STEM (formerly MEL Science Kids) has a Cyber Monday sale that's too good to miss on this STEM subscription for kids 5-10 years of age. Measure earthquakes, build an infinity portal – the science possibilities are infinite with this subscription and your kids!
Get 50% off your first MEL Chemistry, MEL Physics, MEL Math, OR MEL STEM subscription box! Use this link to subscribe and use the coupon code SAVEBIG50 at checkout! (All countries)
You can also grab these deals:
Get one box FREE with your first subscription box order! Use this link and use the coupon code FREEGIFT at checkout. This promo code gives a $0.40 discount to track your BOGO deal.
Get FREE shipping FOREVER, including annual subscriptions! Use this link and use the coupon code EVERXMAS at checkout. 
Get 15% off EVERYTHING! Just use the coupon code XMAS15 at checkout.
Get the Mel STEM Cyber Monday Deal for Kids!
MEL STEM is designed for kids 5 to 9+ years old! This kids STEM subscription is $39.90 per month + FREE shipping, and will include all the things you need for a fun STEM project, live science classes, and a supplementary AR lesson!
MEL Physics, MEL Chemistry, MEL Math, and MEL Med are also available for subscriptions! From younger kids, to tinkerers, MEL Science brings real science to your kids, and with an awesome discount this Cyber Monday!
Visit MEL Science to get this deal!