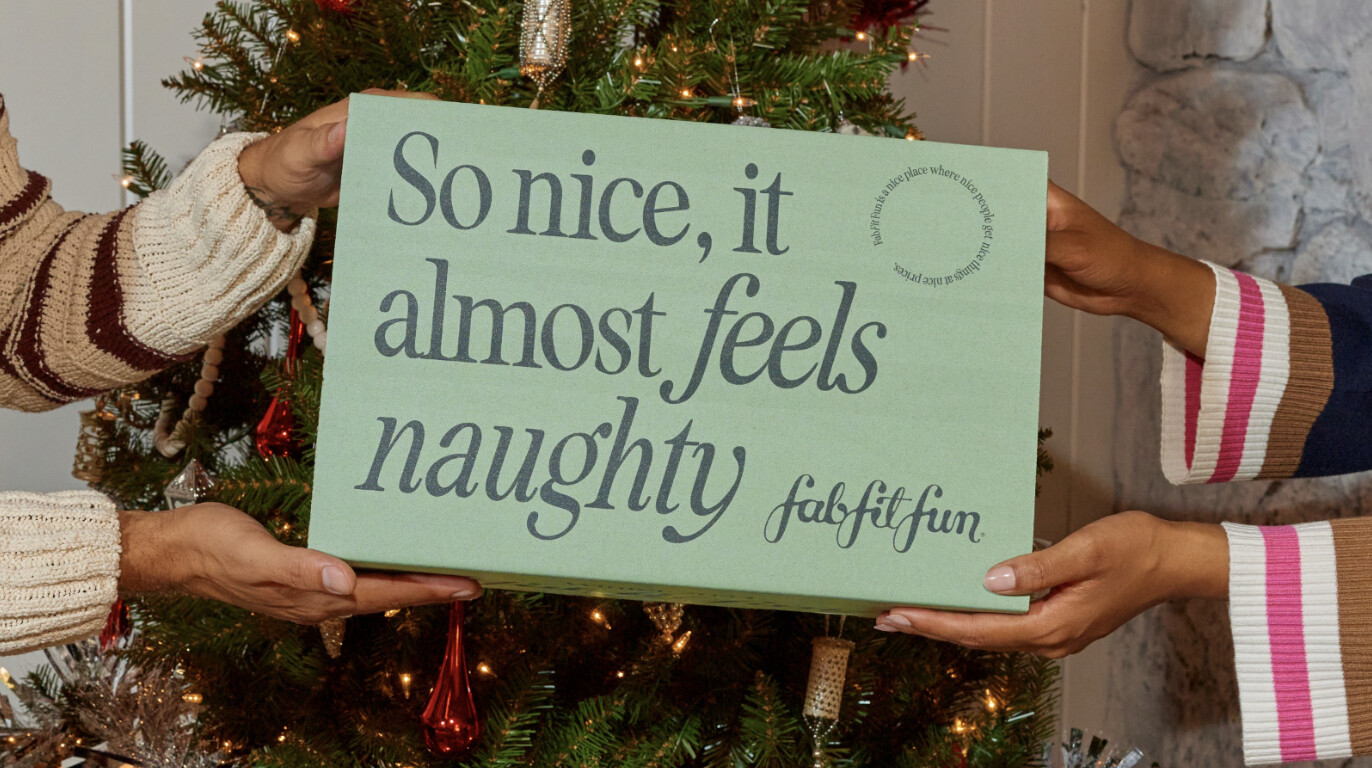 We have the full spoilers for all Customization Categories, reFills, and Boosts of the FabFitFun Winter 2023 box!
ICYMI, FabFitFun MAY NOT spoil all choices for the Winter 2023 (ONLY HIGHLIGHTS for Category #5 and #6 starting Fall 2022) to bring back the "mystery" just like back in the day. There were also limited supply on select choices/items this season – they're marked with the
hourglass emoji! And if you've missed out on an item when it sells out within the first hour of Customization, you may still have the chance to grab a different product from the same brand.
DEAL: Use this link and coupon code HS10 to get $10 your first seasonal box! OR For a limited time only, use the coupon code FREEGIFT to get a FREE Mystery Bundle worth $200+ when you sign up as an annual member!
---
Winter 2023 FabFitFun Choice 1 – All Members May Choose:
Additional Choice Pricing: $15
LANEIGE – Water Bank Serum – $45 Value
A hardworking serum is an important skincare staple in the winter months to ensure that your skin remains hydrated, glowing, and healthy. This serum instantly replenishes moisture thanks to the soft melting formula that seeps into the skin to instantly boost hydration and firm appearance.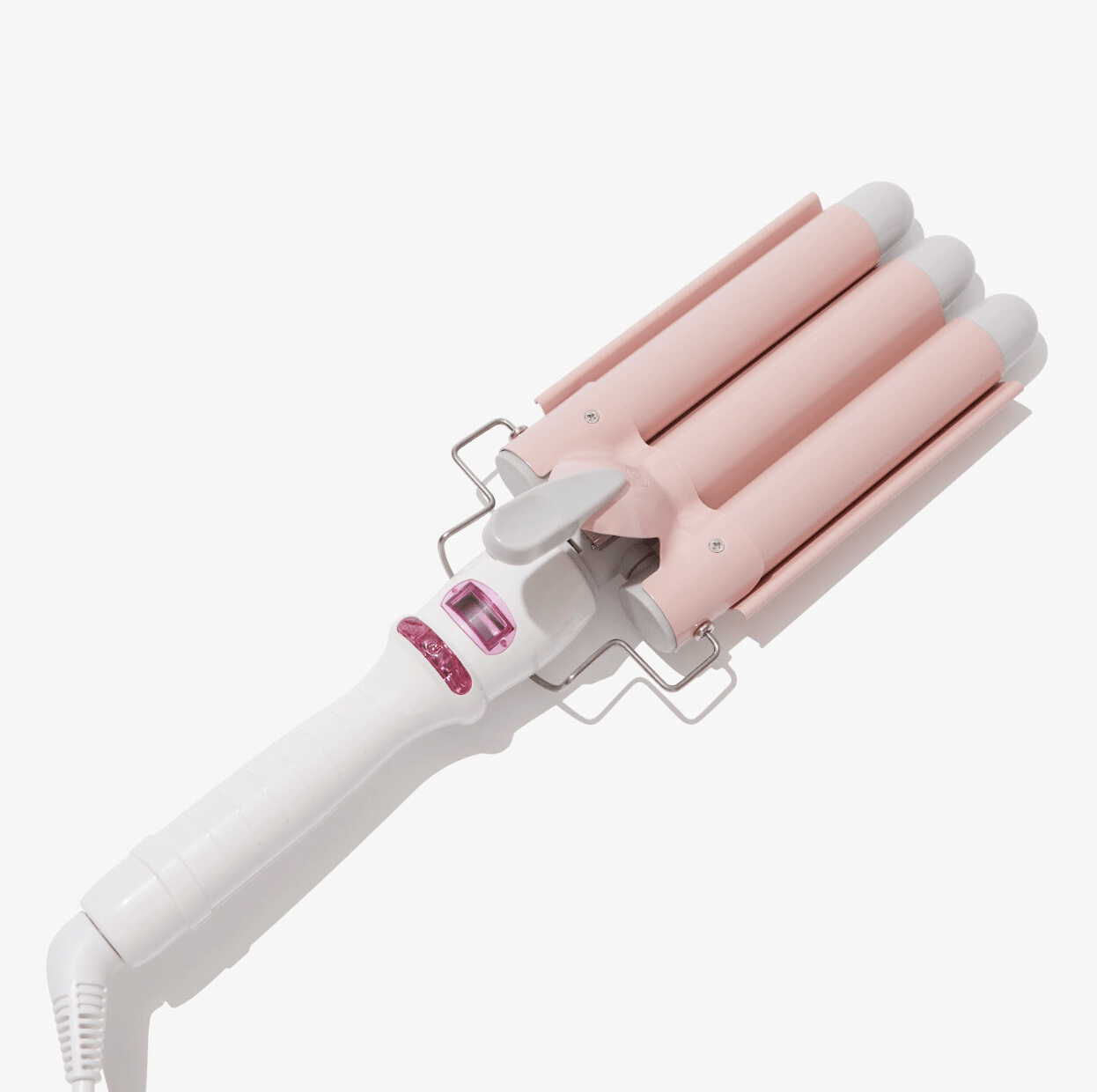 Insert Name Here – Insert Waves Here – $72 Value
Beachy waves aren't just reserved for summer! This hot AF choice is a must for your hair tool collection, creating gorgeous waves with minimal damage, thanks to the tourmaline ceramic glaze. It also combats frizz, flyaways, and static, so your locks will be looking extra smooth and healthy all day long.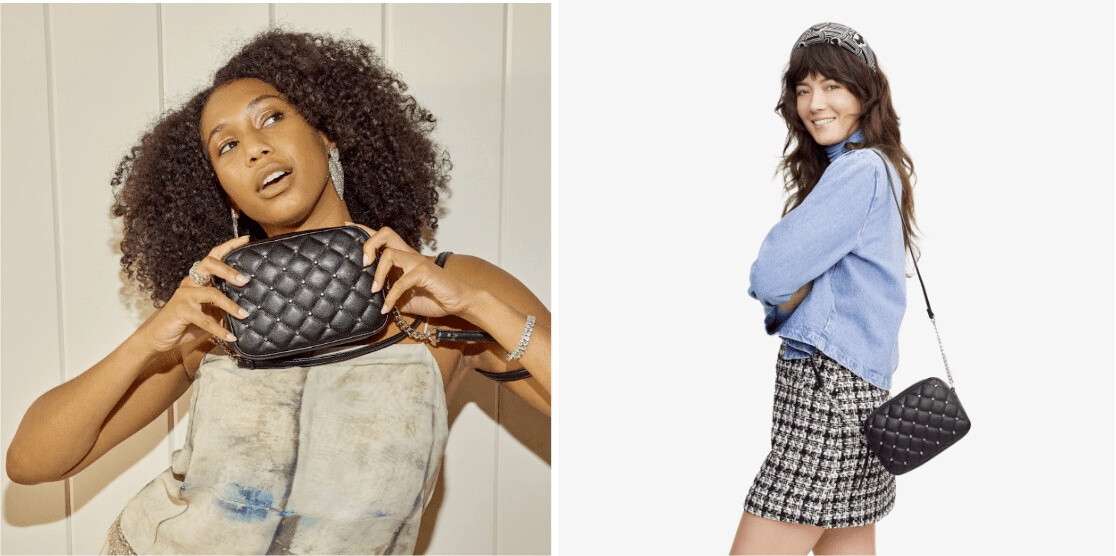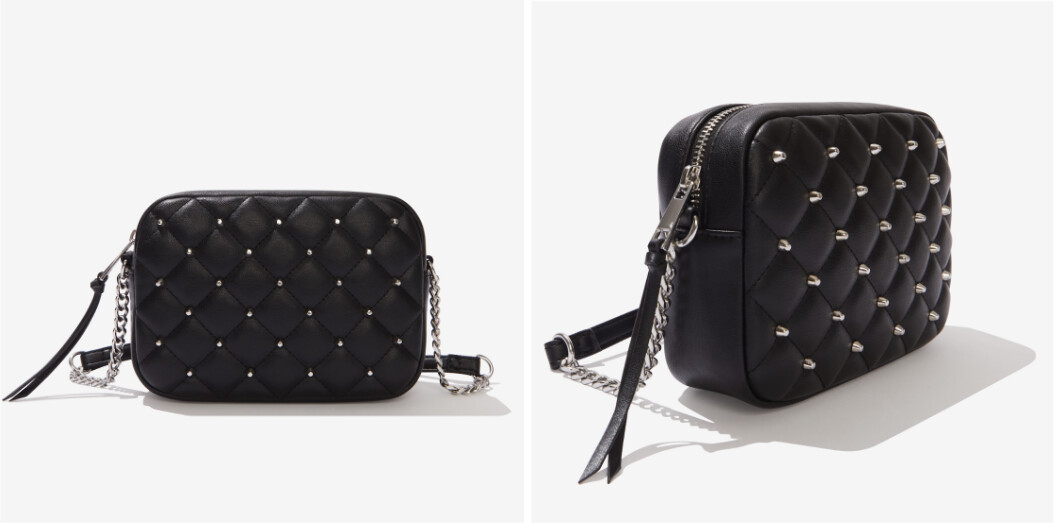 Rebecca Minkoff – Quilted Studded Crossbody – $59 Value
It's the first time we're seeing Rebecca Minkoff in the box, and we have major heart eyes for this crossbody. It's the perfect everyday bag, with enough room to carry all your must-haves, but small enough that you'll want to bring it along with you everywhere!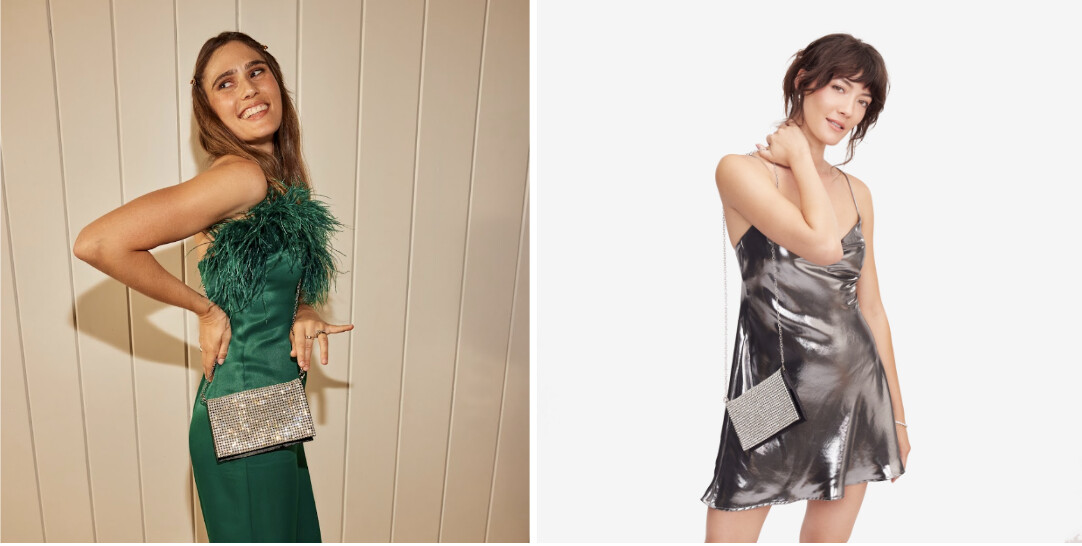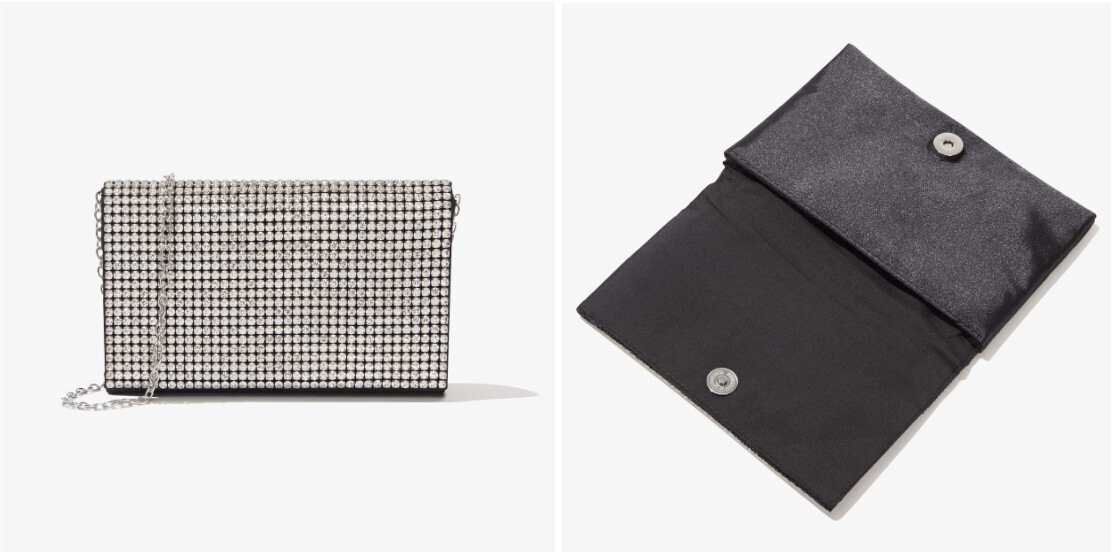 Amber Sceats – Stella Crystal Bag – $98 Value
The choice is (crystal) clear when it comes to which bag you're taking along with you to all your holiday parties. This one, of course. This versatile, sparkly, shiny glam bag is definitely a head turner. Wear it over your shoulder or use it as a clutch – either way it's definitely chic level 100!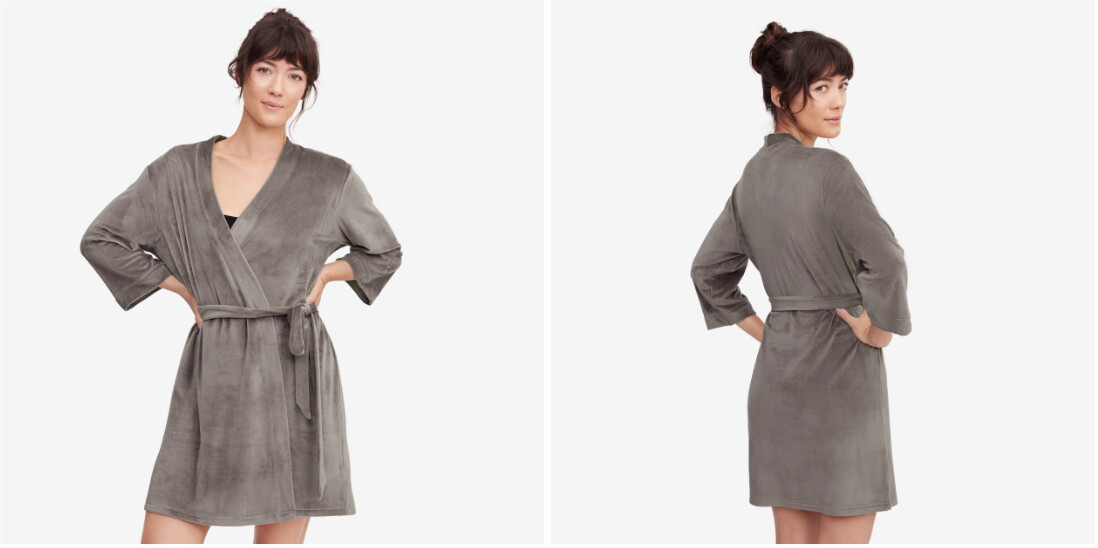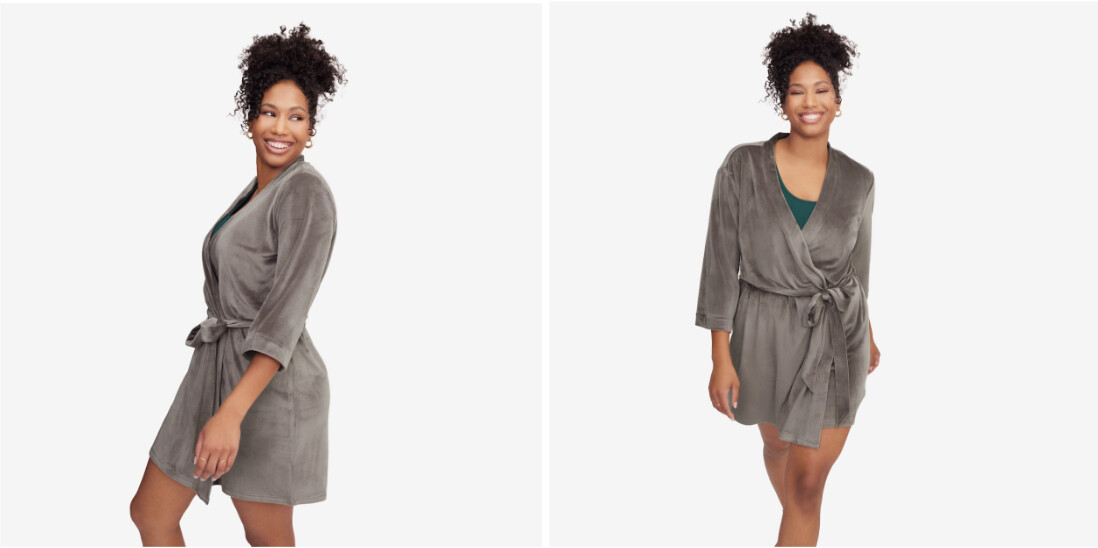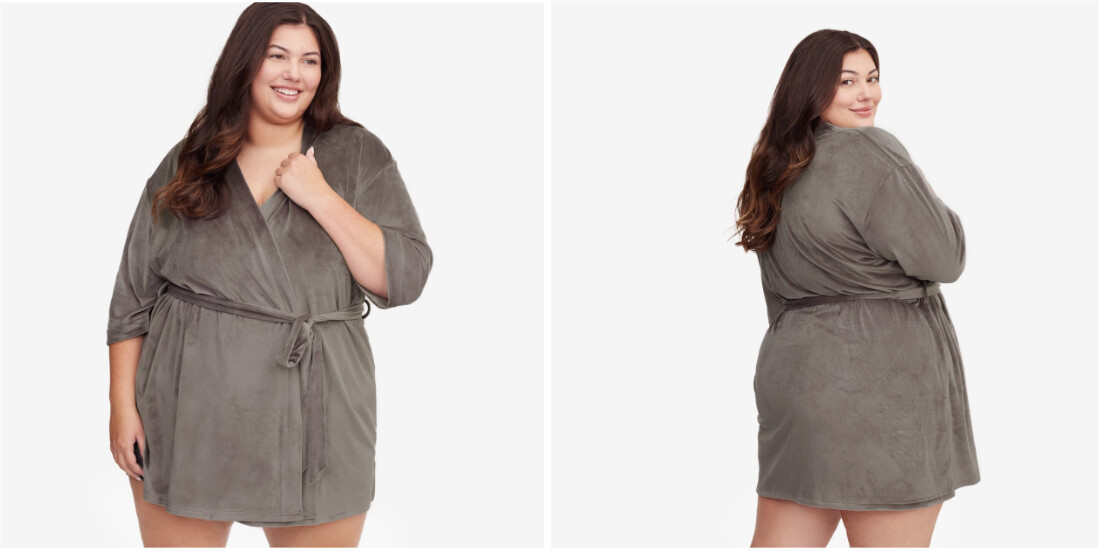 Splendid – Velour Robe – S/M, L/XL, Plus – $64 Value
Another staple piece synonymous with winter is a comfy robe. When we say comfy, this Splendid Velour Robe is top of mind. Made from soft stretch velour fit fabric, it's the best choice when it comes to lounging and relaxing all season long.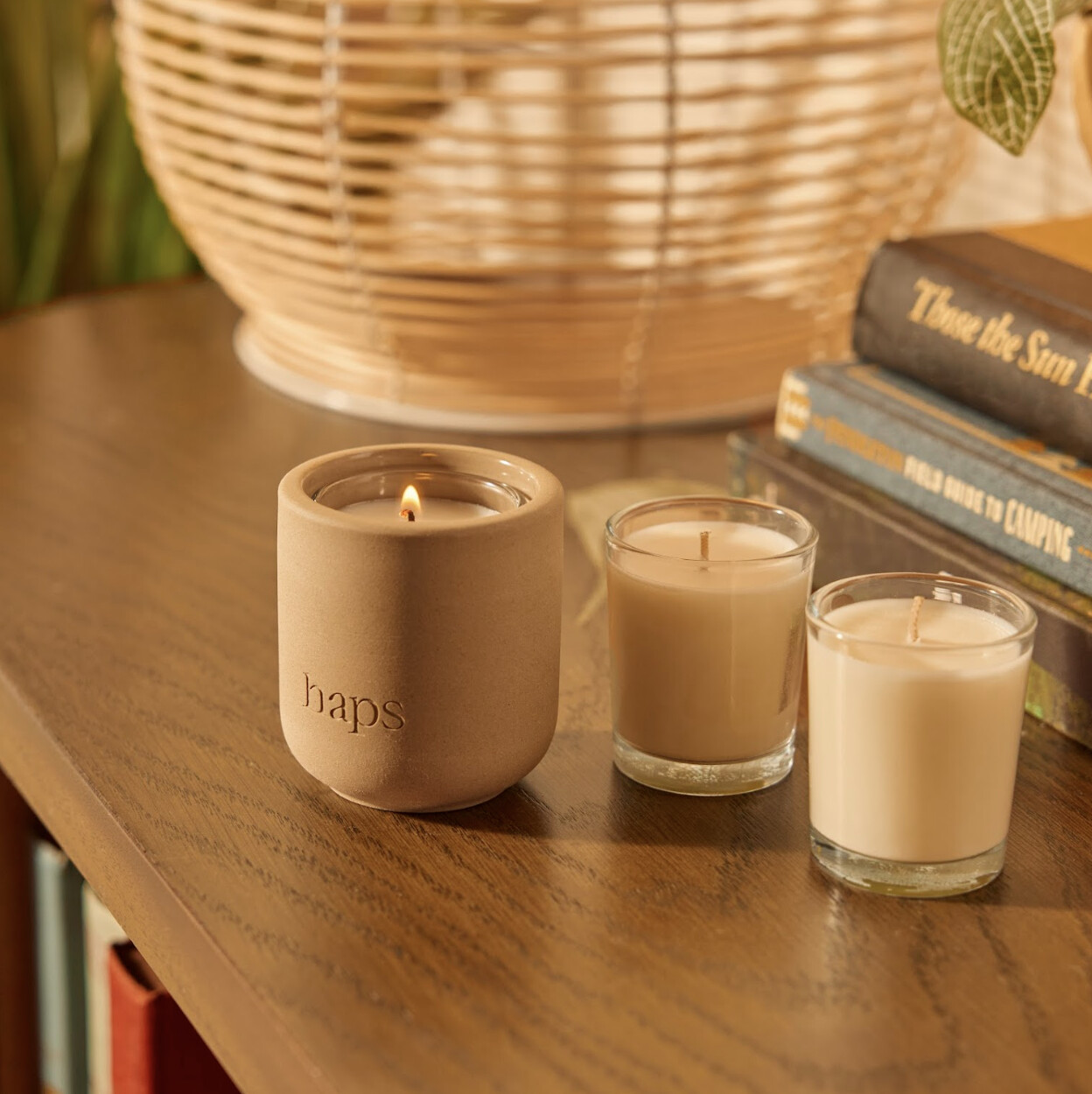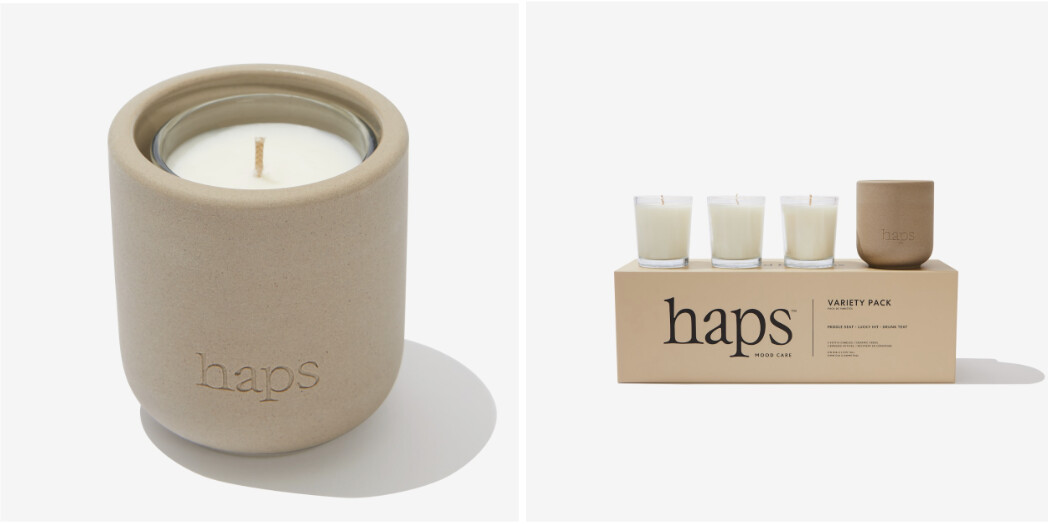 haps – Votive Set – $45 Value
We swear by candle therapy and this set proves that it's a real thing. The reusable, refillable, ceramic vessel sets these candles apart from the rest. Change out the candle within the vessel for a new scent to fit any vibe you're going for. This choice comes with three scents – Drunk Text with hints of jasmine and sandalwood, Middle Seat with hints of rose and musk, and Lucky Hit with scents of vanilla and clove.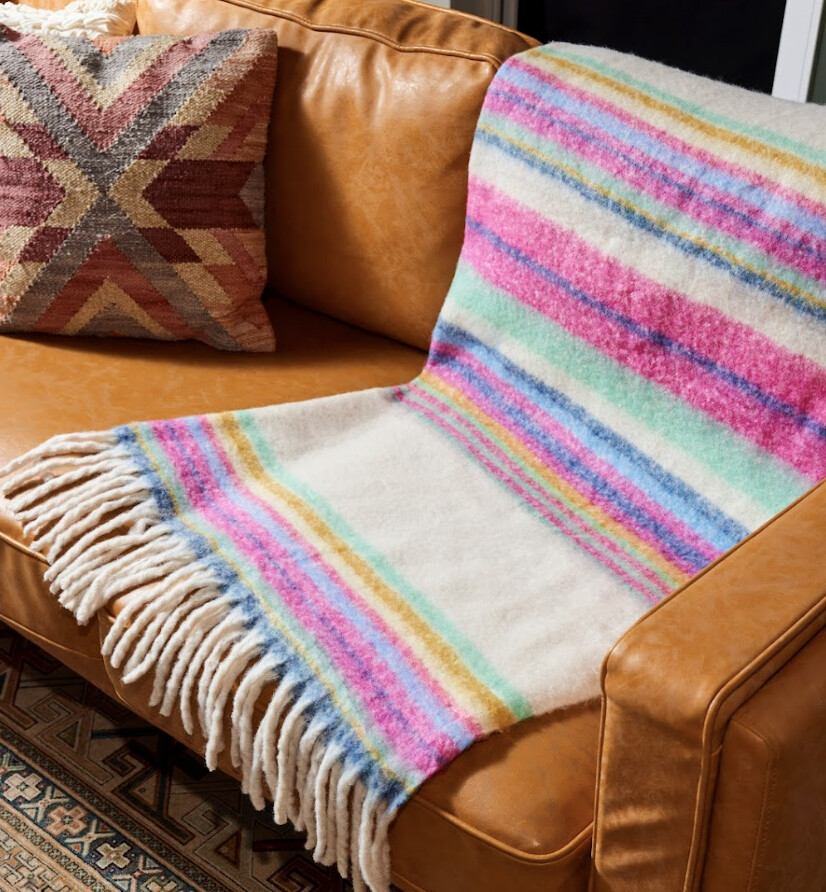 Free People – Fringe Throw Blanket – $78 Value
Winter = blankets. We don't make the rules. But we do follow them, which is why this Free People Fringe Throw Blanket is making its way to our Winter Boxes. The unexpected pop of color makes it the perfect accent piece year round, especially when you want to brighten your space during the colder months.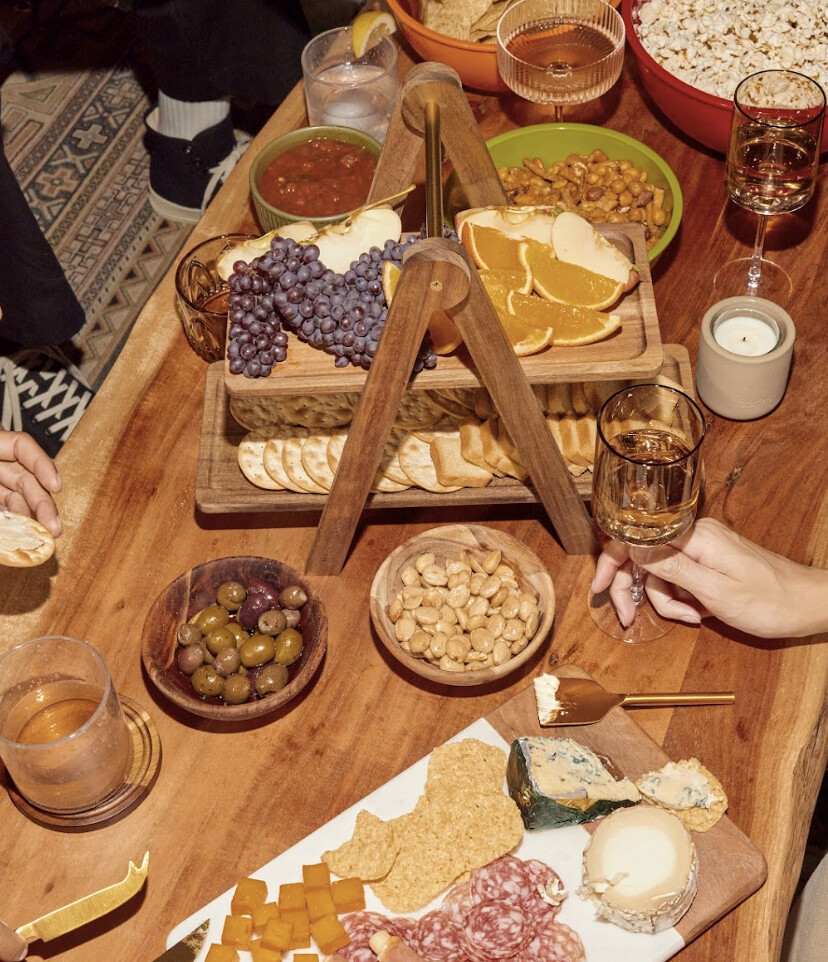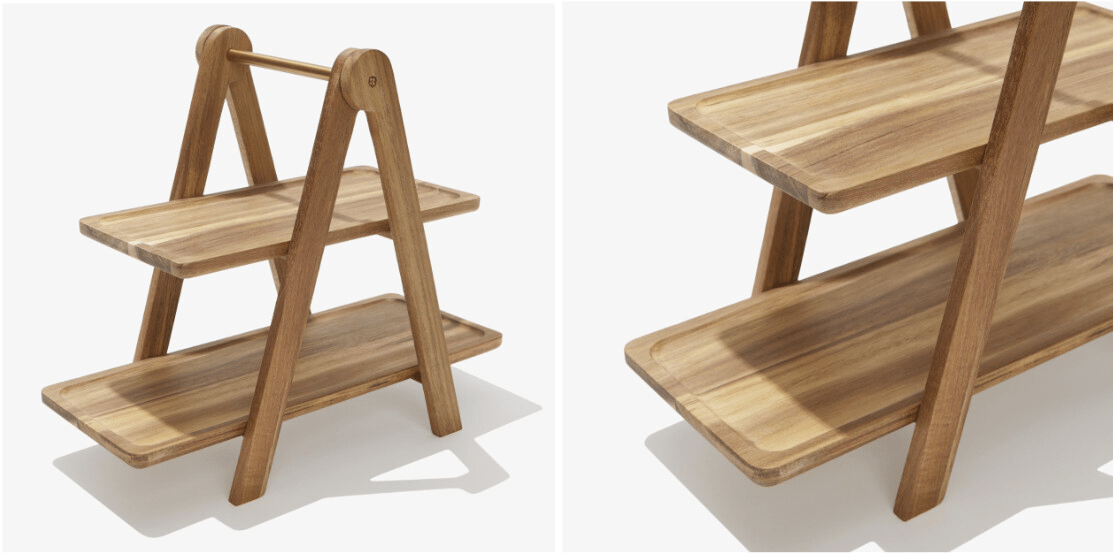 Macy Blackwell – Tiered App Tray – $45 Value
We're serving apps and double takes this holiday season when your friends and fam see this eye-catching centerpiece that shows off your holiday hosting skills. Proudly display delicious treats, apps, cheese, fruits & veggies, and more!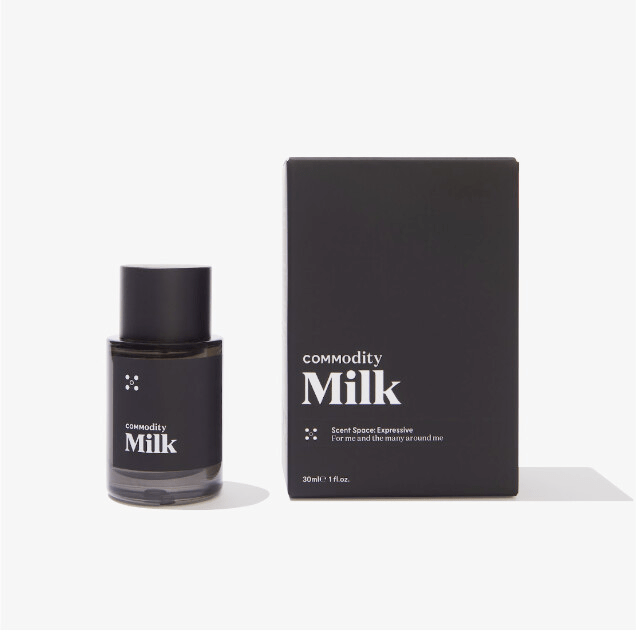 Commodity Milk Expressive – $75 Value
The perfect comfort scent, this smooth fragrance is both creamy and calming. Cold milk offsets the other warmer elements, like marshmallow and mahogany. It takes you through a unique journey and the unisex scent makes this a perfect gift for anyone in your life!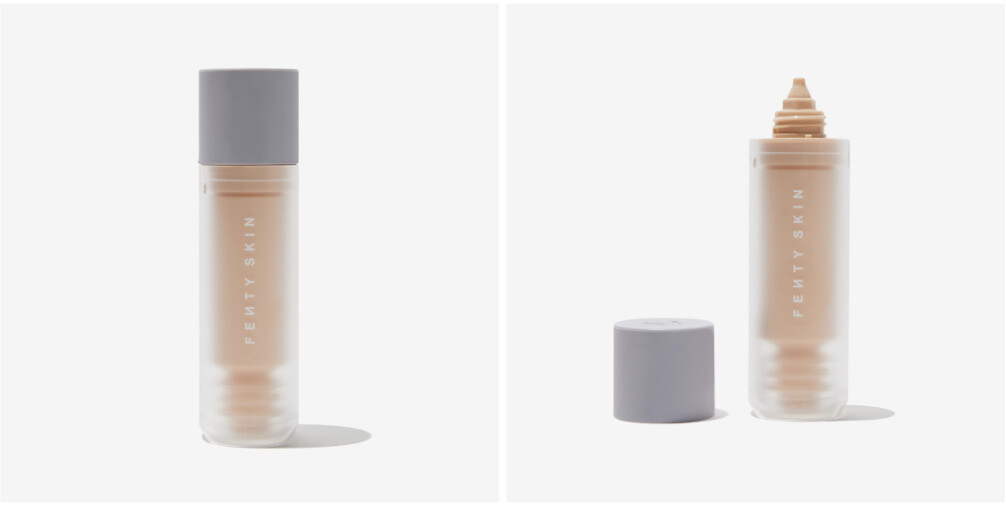 Fenty Skin – Watch Ya Tone 5% Niacinamide Dark Spot Serum with Vitamin C – $42 Value
You'll need to see it to believe it. This skincare staple simultaneously reduces dark spots and fades discoloration, while brightening your skin thanks to the dream team ingredients Niacinamide, Vitamin C, Licorice Root Extract and Barbados Cherry. After one week, you'll see a visible difference.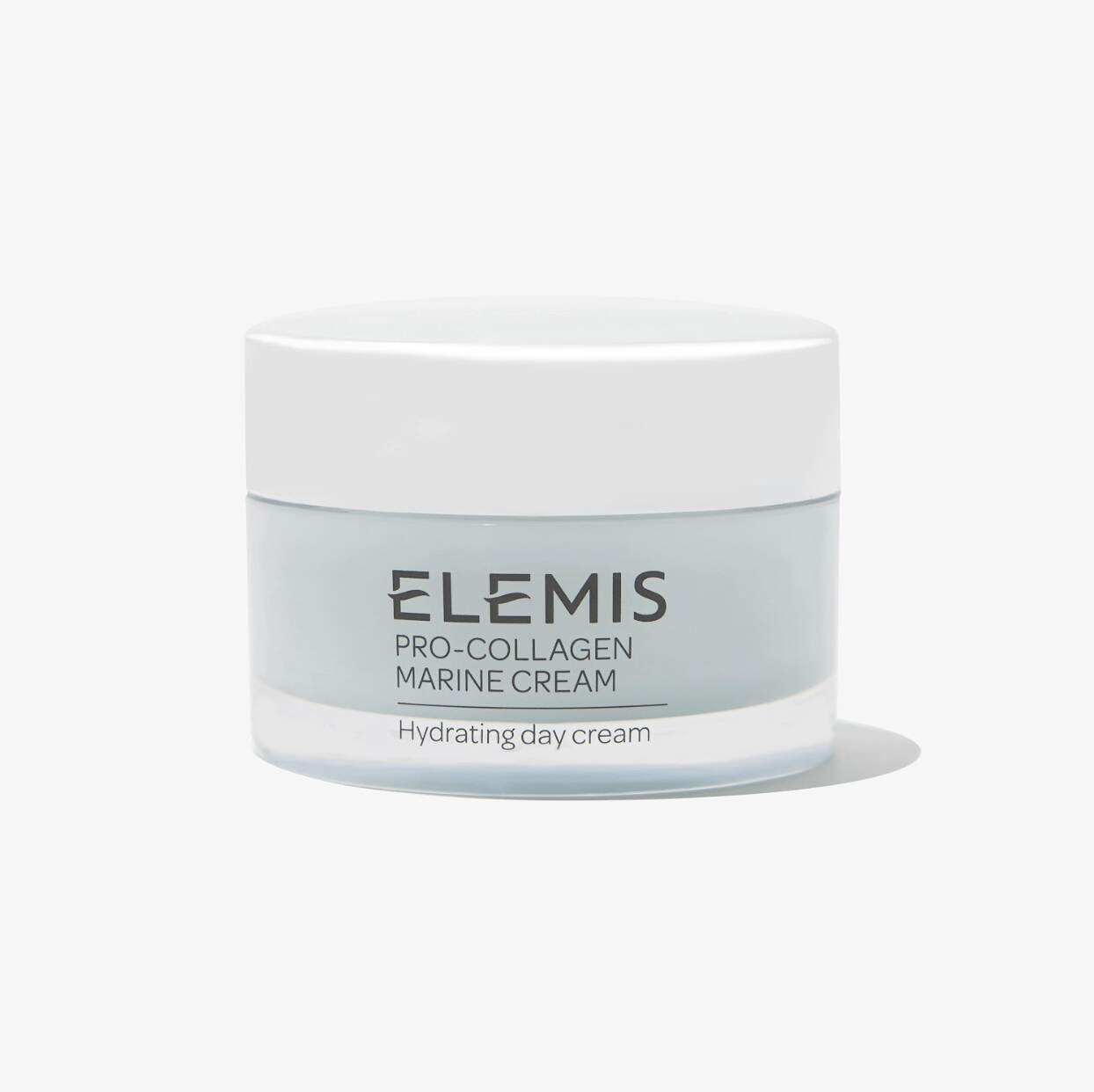 ELEMIS – Pro Collagen Marine Cream – $93 Value
This award-winning cream is ultra-light while providing powerful hydration and moisture to dry skin. Marine and plant actives reduce the look of fine lines and wrinkles, while helping skin look firmer and more rejuvenated.
---
Winter 2023  FabFitFun Choice 2 – All Members May Choose:
Additional Choice Pricing: $15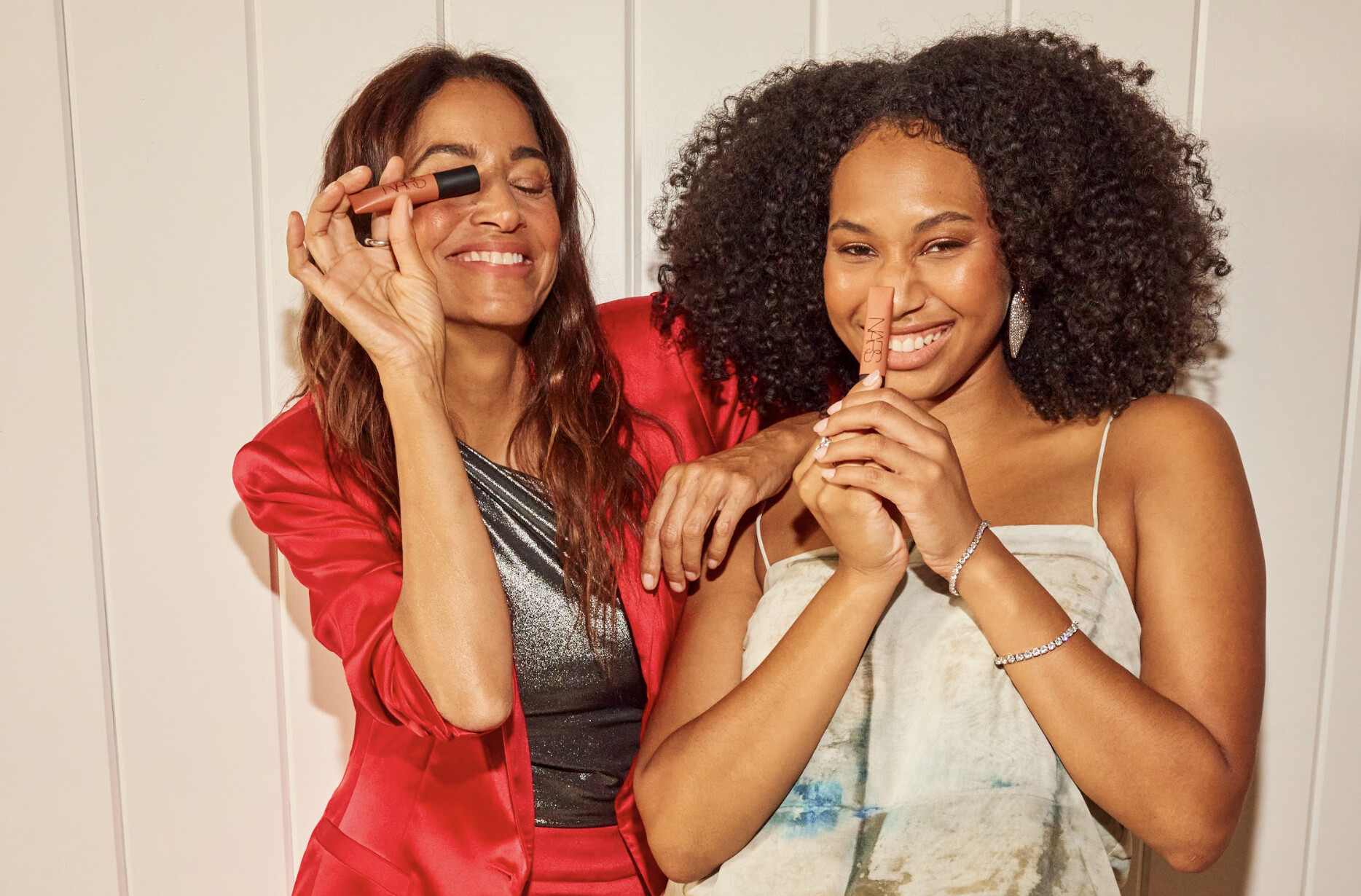 NARS – Air Matte Lip Color in Chaser, Joyride, Surrender, Shag, or Thrust – $28 Value 
We've never included this many shade options for a single product, and we're realizing decision fatigue is real. Your perfect match is waiting for you, whether you're looking for a bright pop of color, or a more neutral everyday shade!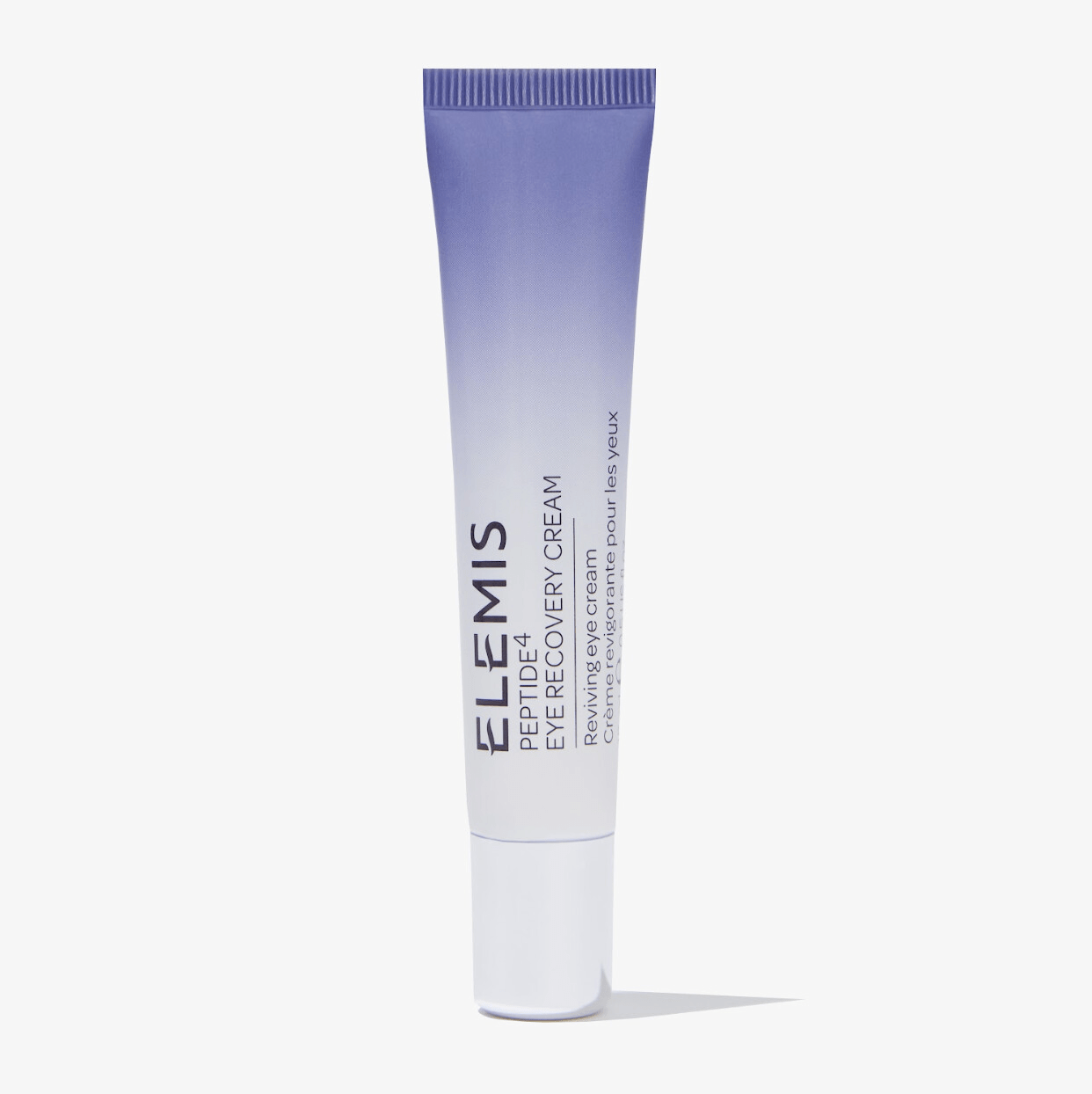 ELEMIS – Peptide4 Eye Recovery Cream – $49 Value
Overlooking the eye area when it comes to skincare is a common mistake that is seen far too often, so adding this eye recovery cream into your routine is a must! You may be lacking a little sleep, but it definitely won't look like it. Peptide4 hydrates like a cream and protects like an oil so you can fake a good night's sleep.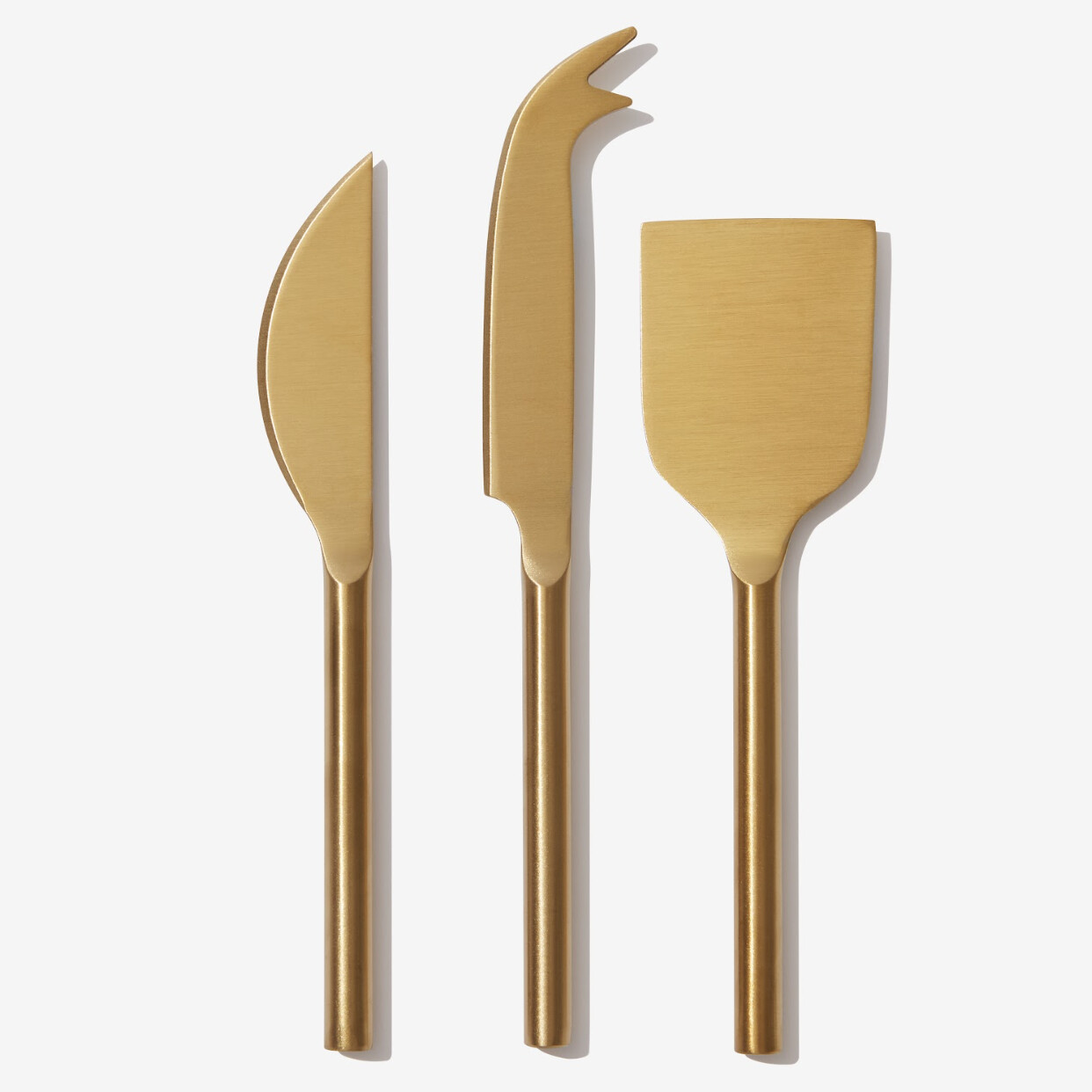 Macy Blackwell – Cheese Knives – $40 Value
This cheese knife set is here to up your holiday hosting game. The hard cheese knife, soft cheese knife, and forked-tip knife in the beautiful gold finish will add the perfect touch to your appetizer spread.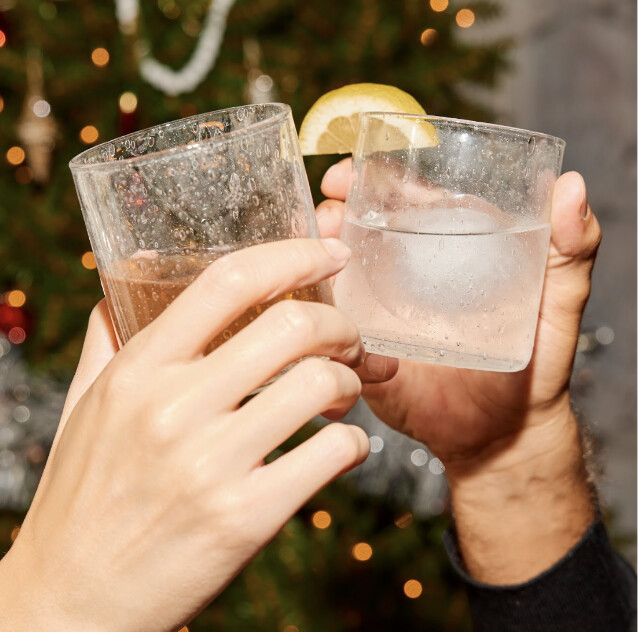 Citrine Atlas Cocktail Glass (Set of 2) – $40 Value
We feel pretty fancy and sophisticated sipping from these. These lightweight glasses add a touch of elegance to any party!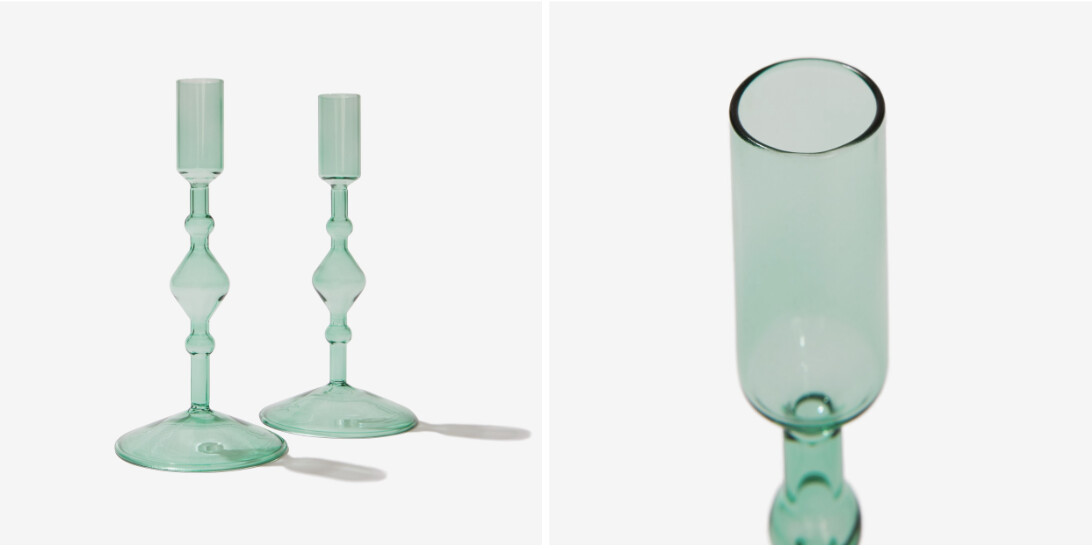 Poketo – Glass Candlestick Holder Set of 2 – $56 Value
These candlestick holders are an absolute must for any tablescape, and we're absolutely living for this sophisticated, elegant, yet fun look. The reflective glass adds dimension and a light, airy feel, whether they're catching rays of sunlight from the window, or the warm glow from the candles over a delicious dinner.
Olaplex – Nº.9 BOND PROTECTOR NOURISHING HAIR SERUM – $30 Value
Looks can be deceiving, and silky strands that emerge after using this product are as strong as they are soft. The light, liquid formula utilizes patented OLAPLEX Bond Building Technology that instantly protects and shields hair from pollution, while reducing tangles and adding shine.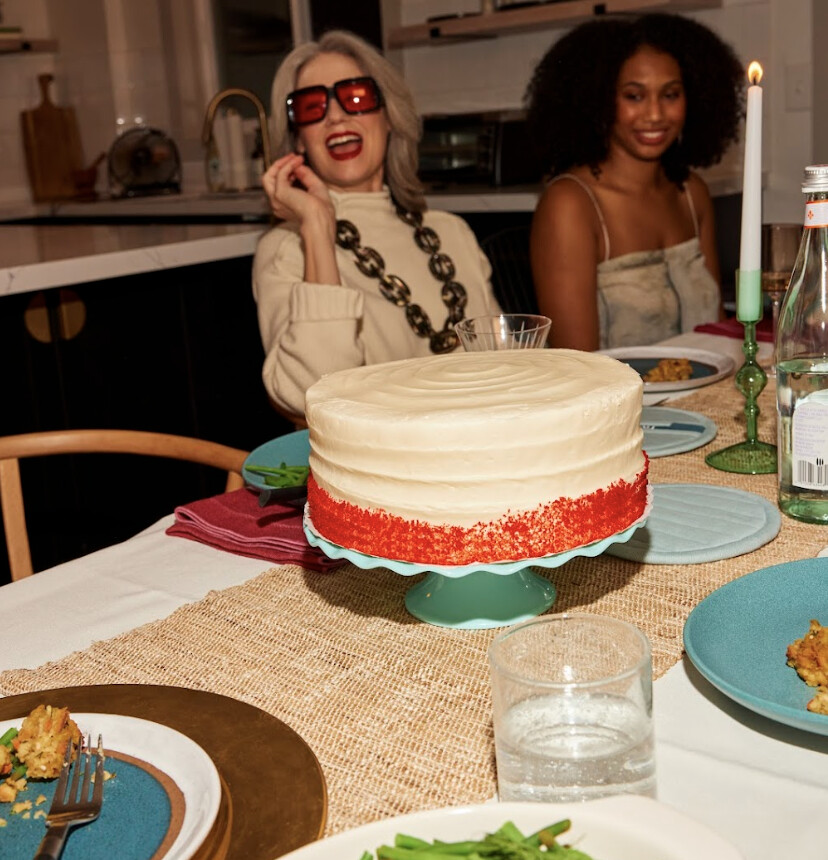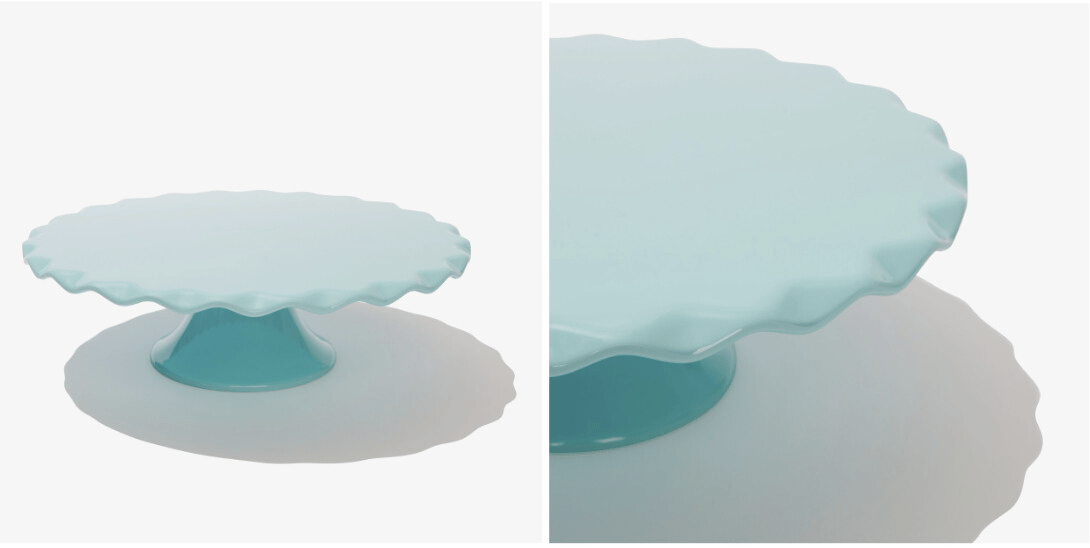 SusieCakes LLC – Cake Stand – $30 Value
You'll get extra points in the presentation department when you display sweet treats on this cake stand. It fits a nine inch cake perfectly, or an array of delicious cupcakes. You won't know if everyone is eyeing the dessert or the gorgeous stand!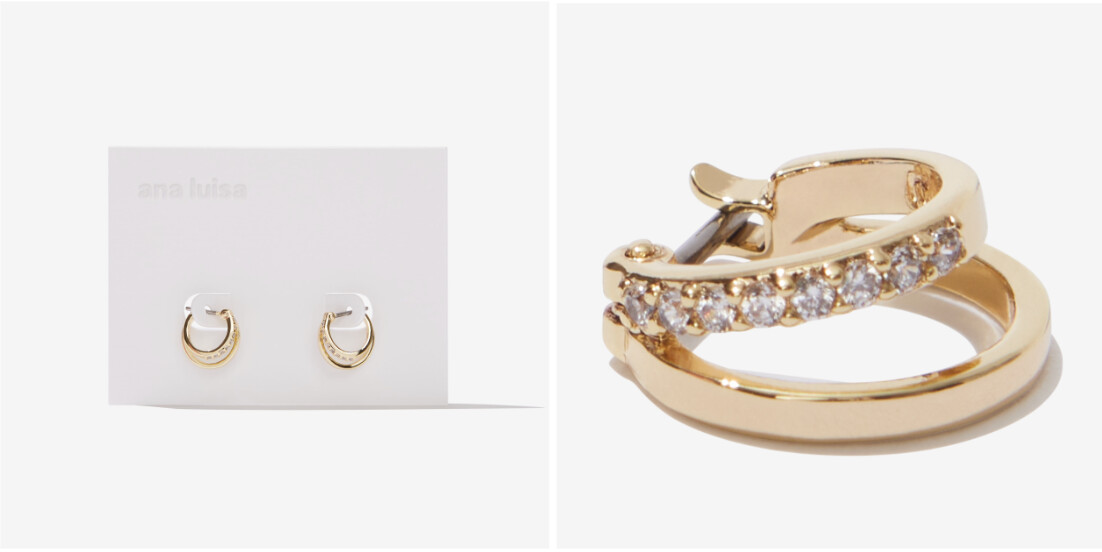 Ana Luisa – Toda Mini Earrings – Gold Tone – $65 Value
If you don't want to commit to a double piercing, but love the look, these earrings are the answer. These double hoop earrings are a fun, unique twist on traditional hoops. Whether you stack them with some gold studs, or wear them alone, they're an elegant yet elevated complement to any holiday party look.
---
Winter 2023 FabFitFun Choice 3 – All Members May Choose:
Additional Choice Pricing: $12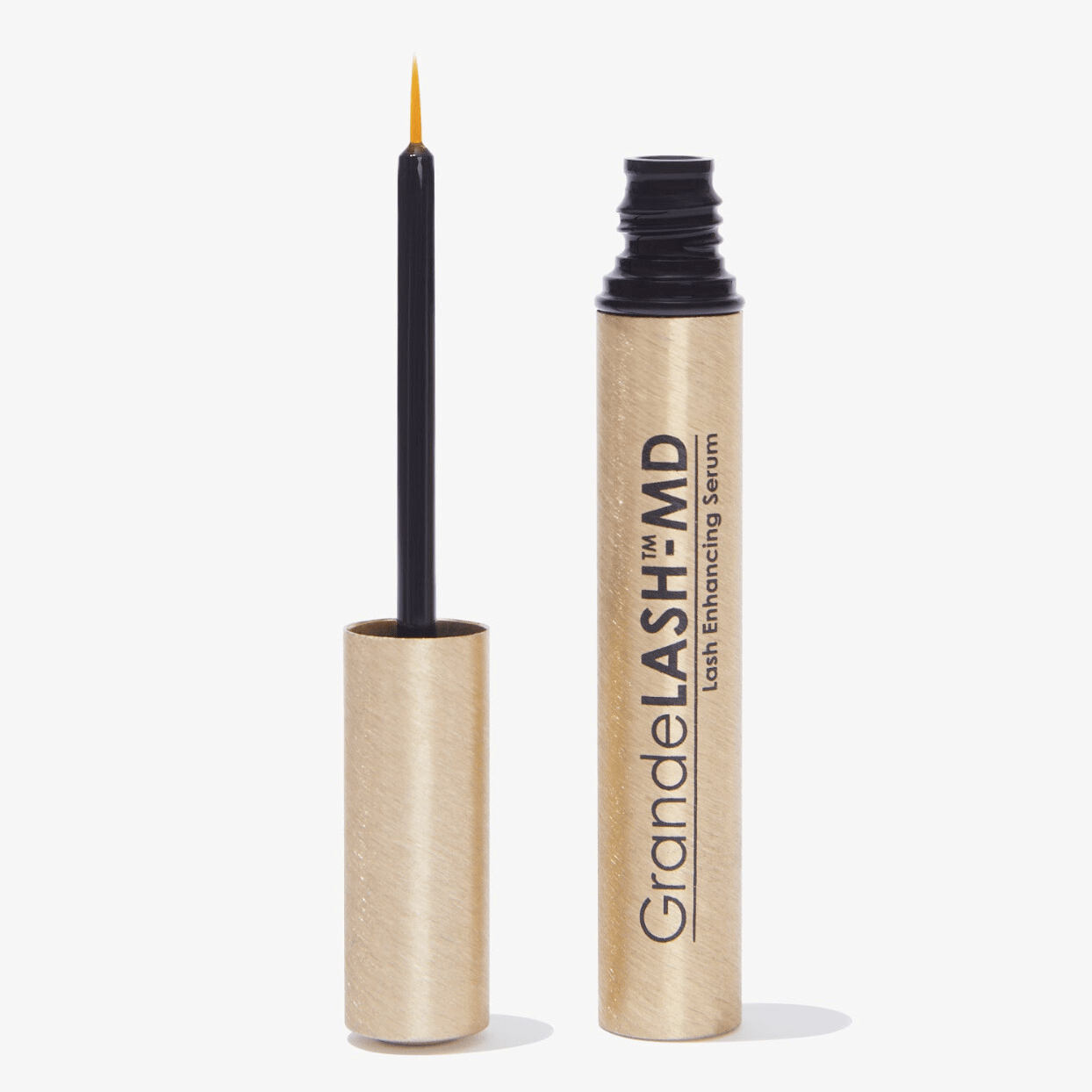 Grande Cosmetics – GrandeLASH-MD Lash Enhancing Serum – 3 Month Supply – $68 Value
This award-winning serum from the #1 lash and brow serum brand in America is a Winter Box must-have that promotes the appearance of longer, fuller, and healthier lashes through its safe and effective proprietary formula filled with amino acids, hyaluronic acid, and vitamin E. This opthamologist-tested serum is so easy to use that just one daily swipe is all you need!
dpHUE – Apple Cider Vinegar Exfoliating Scalp Detox – $35 Value
We already know that apple cider vinegar is a powerhouse ingredient, and this scrub-free scalp detox dissolves product and excess oil to keep the scalp balanced and healthy with reduced shedding and ingredients that stimulate hair growth!
MALIN+GOETZ – Peppermint Body Scrub – $32 Value
It's beginning to smell a lot like the holidays with this peppermint body scrub. Ground pumice is synthesized with amino-acids and glycerin to both exfoliate and hydrate the skin.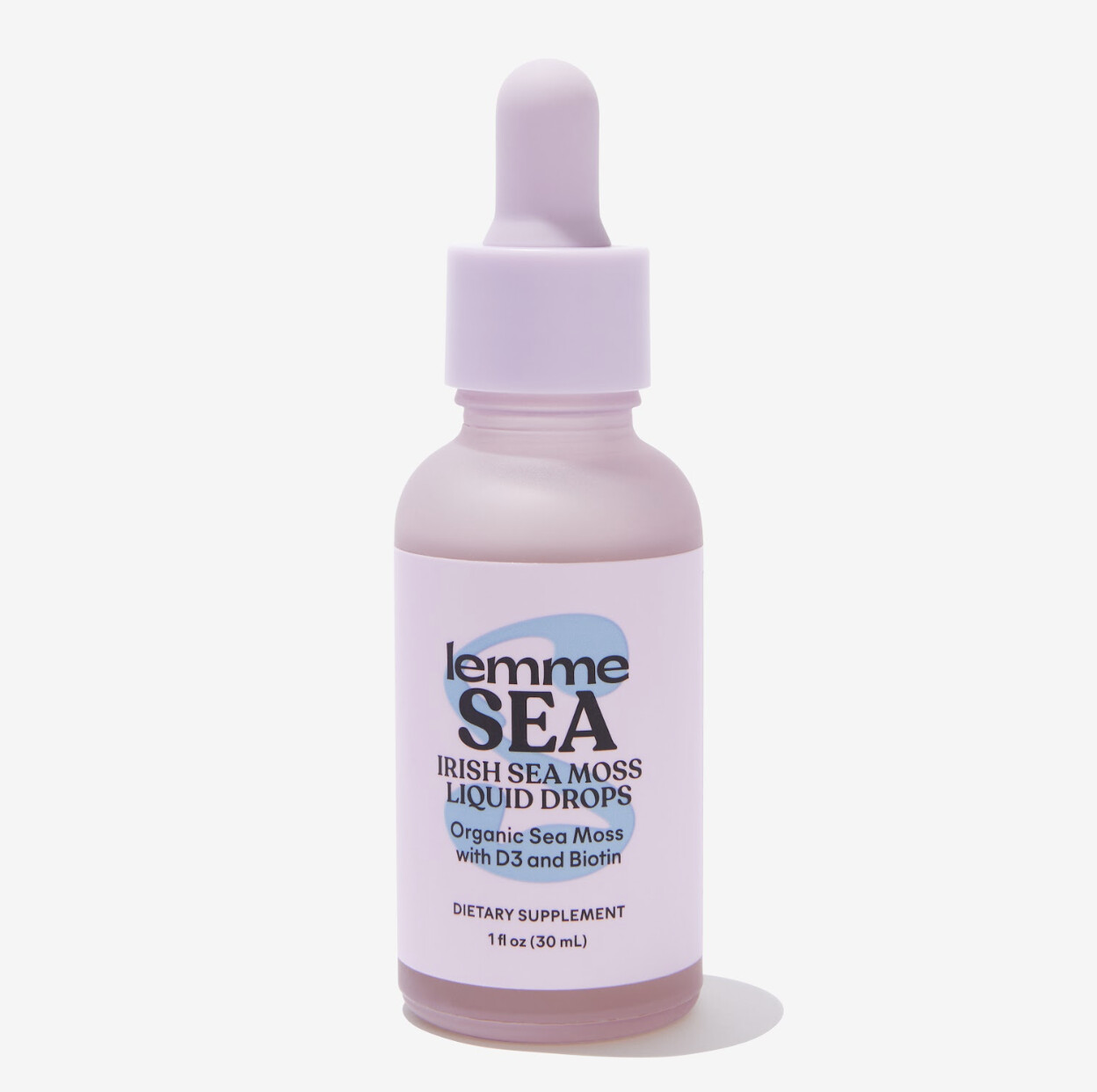 Lemme – Irish Sea Moss Liquid Drops – $25 Value 
These drops support wellness in a multitude of ways, including the appearance of hair, skin and nails.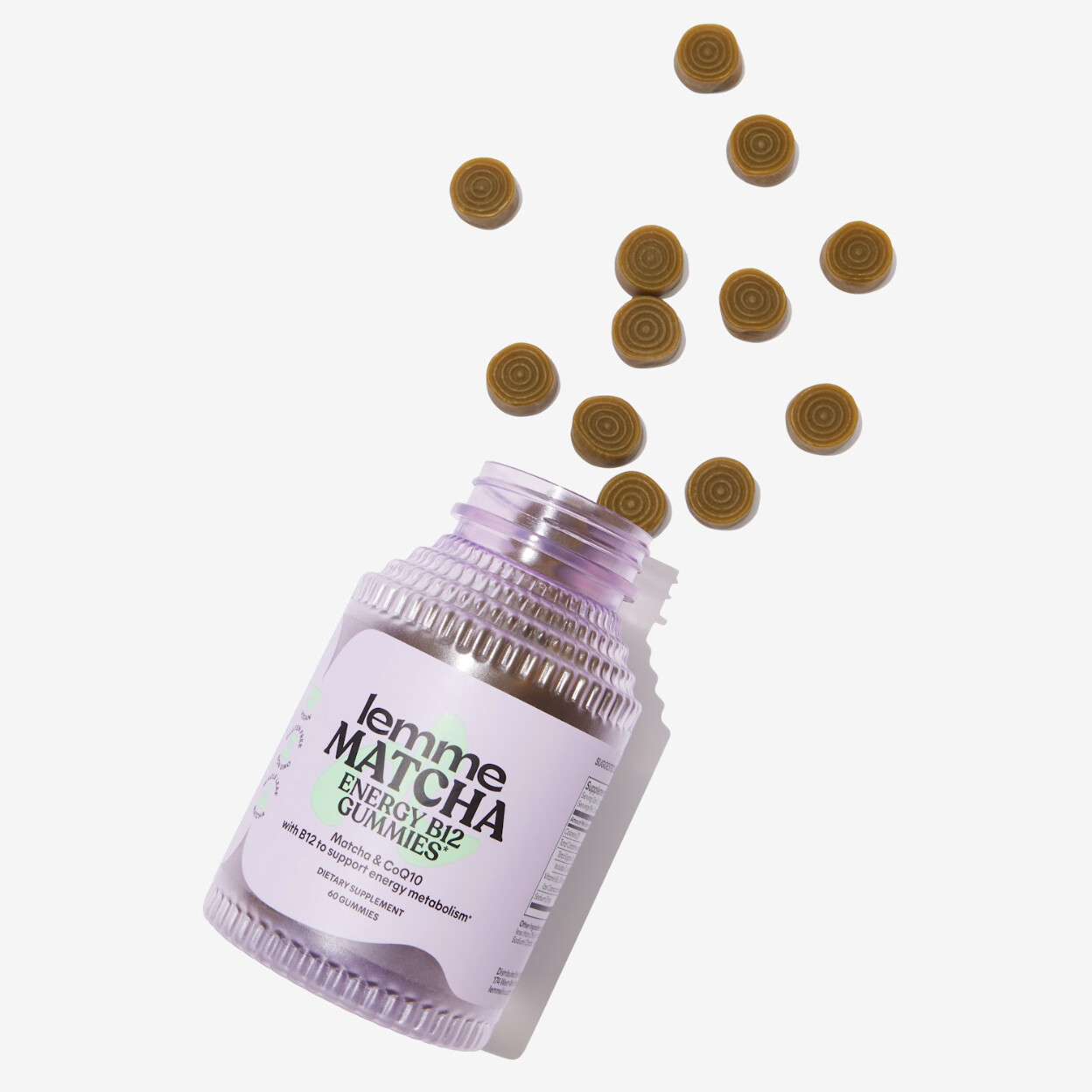 Lemme – Matcha Energy B12 Gummies – $30 Value
Lemme tell you something – these gummies are a must if you want to get the most out of your day. Organic matcha, vitamin B12, and COQ10 are an ingredient triple threat so you have all the energy you need.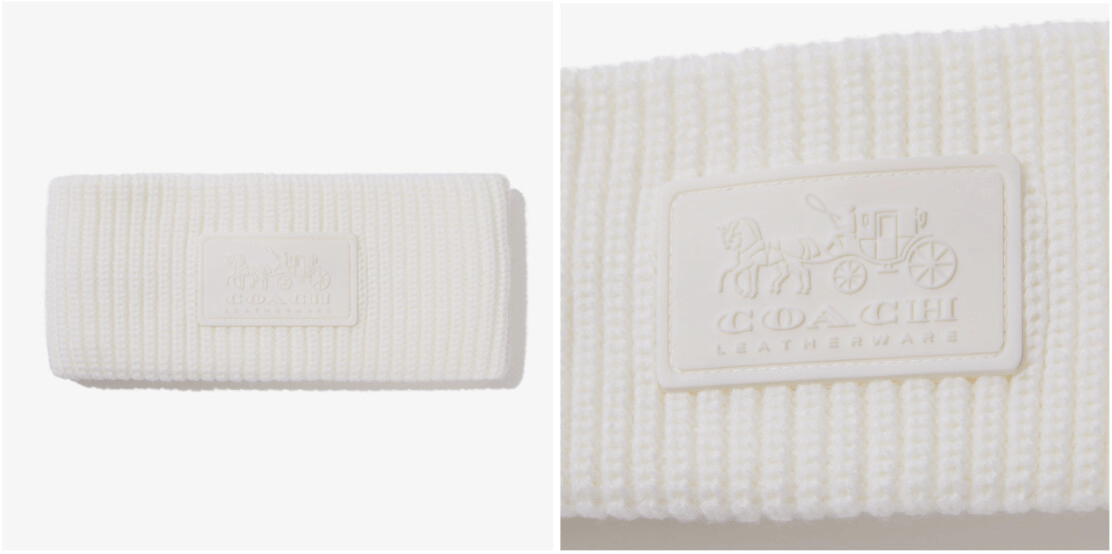 Coach – Cable Knit Winter Headband – $50 Value
We're here to show you that cold weather clothes can still be cute and stylish! This Coach Cable Knit Winter Headband is exactly what you need to keep warm while looking cool this season. The temperatures may be dropping, but your style game won't!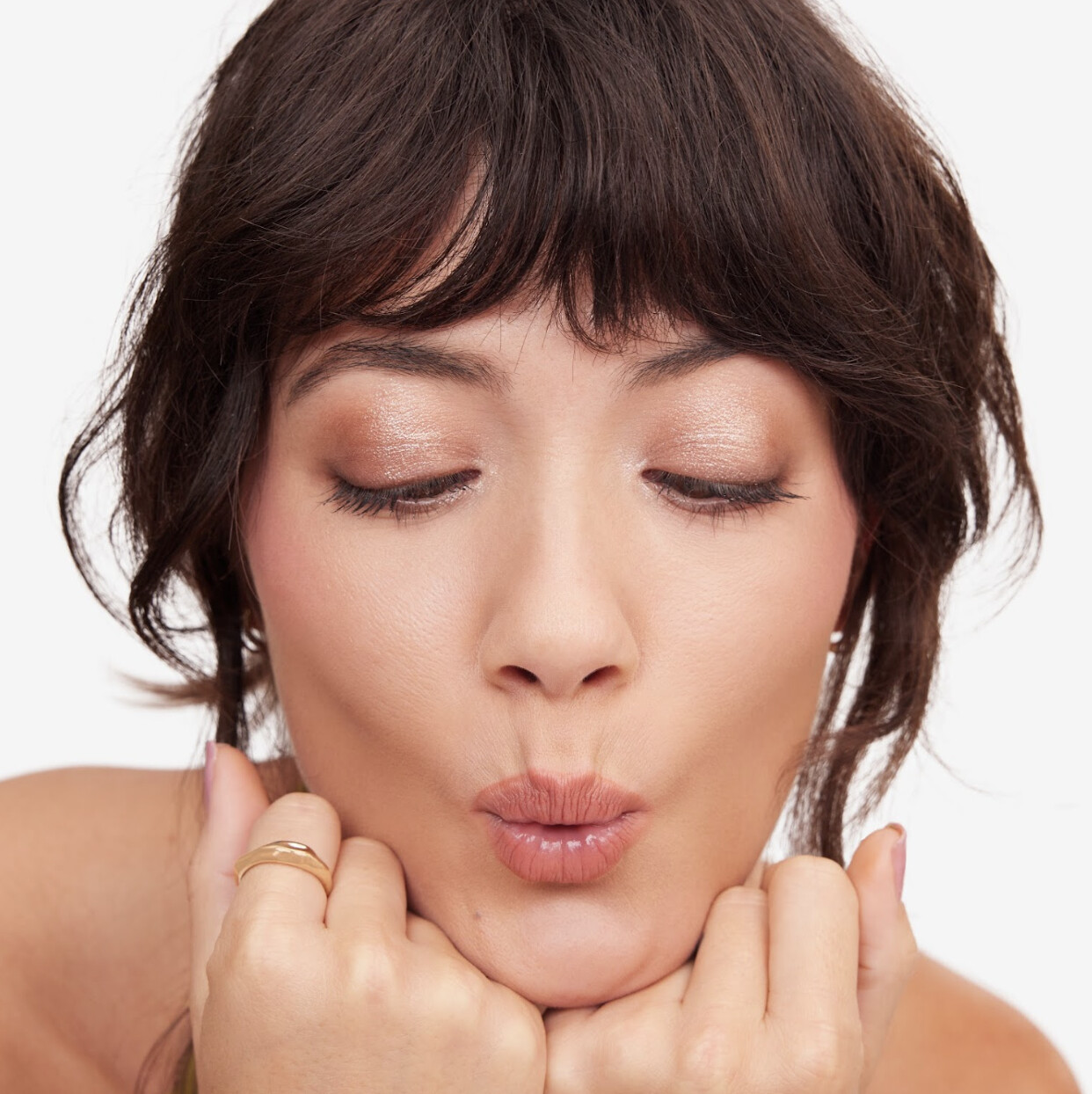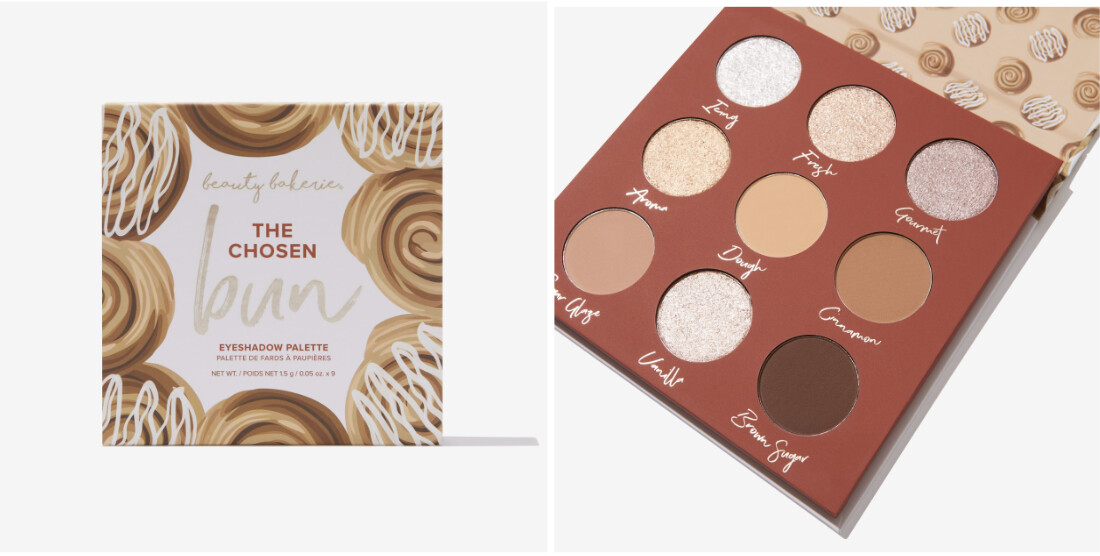 Beauty Bakerie – The Chosen Bun Eyeshadow Palette – $38 Value
This beautiful, neutral palette will help you create the holiday party looks of your dreams! Whether you stick with the matte shades, play it up with the sparkle, or use a little of both, these highly pigmented shadows blend seamlessly, and have long-lasting staying power thanks to jojoba oil.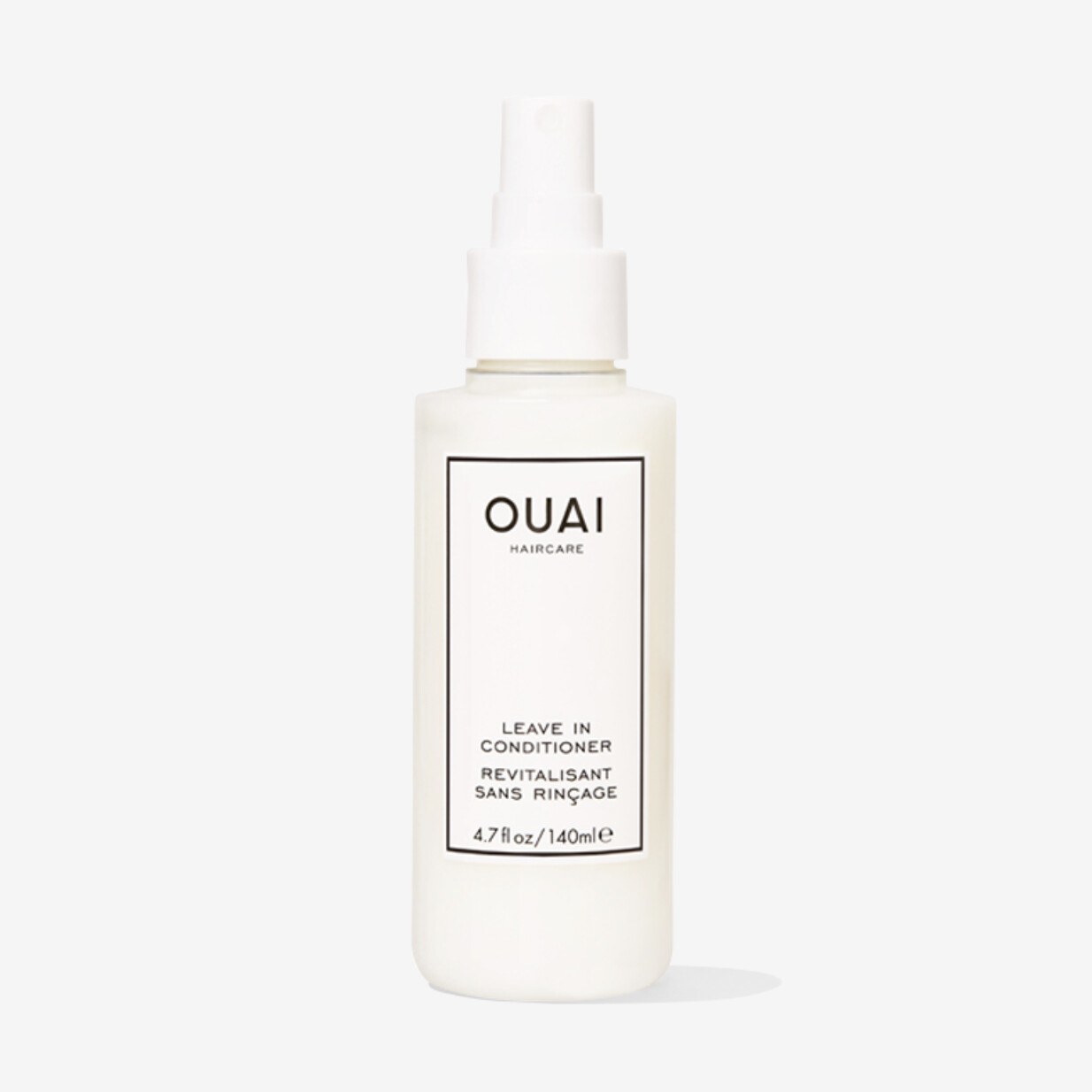 OUAI – Leave In Conditioner – $30 Value (Past Favorite)
Leave the arm workouts to the gym. The tiring task of detangling your hair will now be a whole lot easier. The OUAI Leave In Conditioner saves you time and energy, while serving as a heat protectant, detangler, and frizz fighter all at the same time.
---
Winter 2023 FabFitFun Choice 4 – All Members May Choose:
Additional Choice Pricing: $8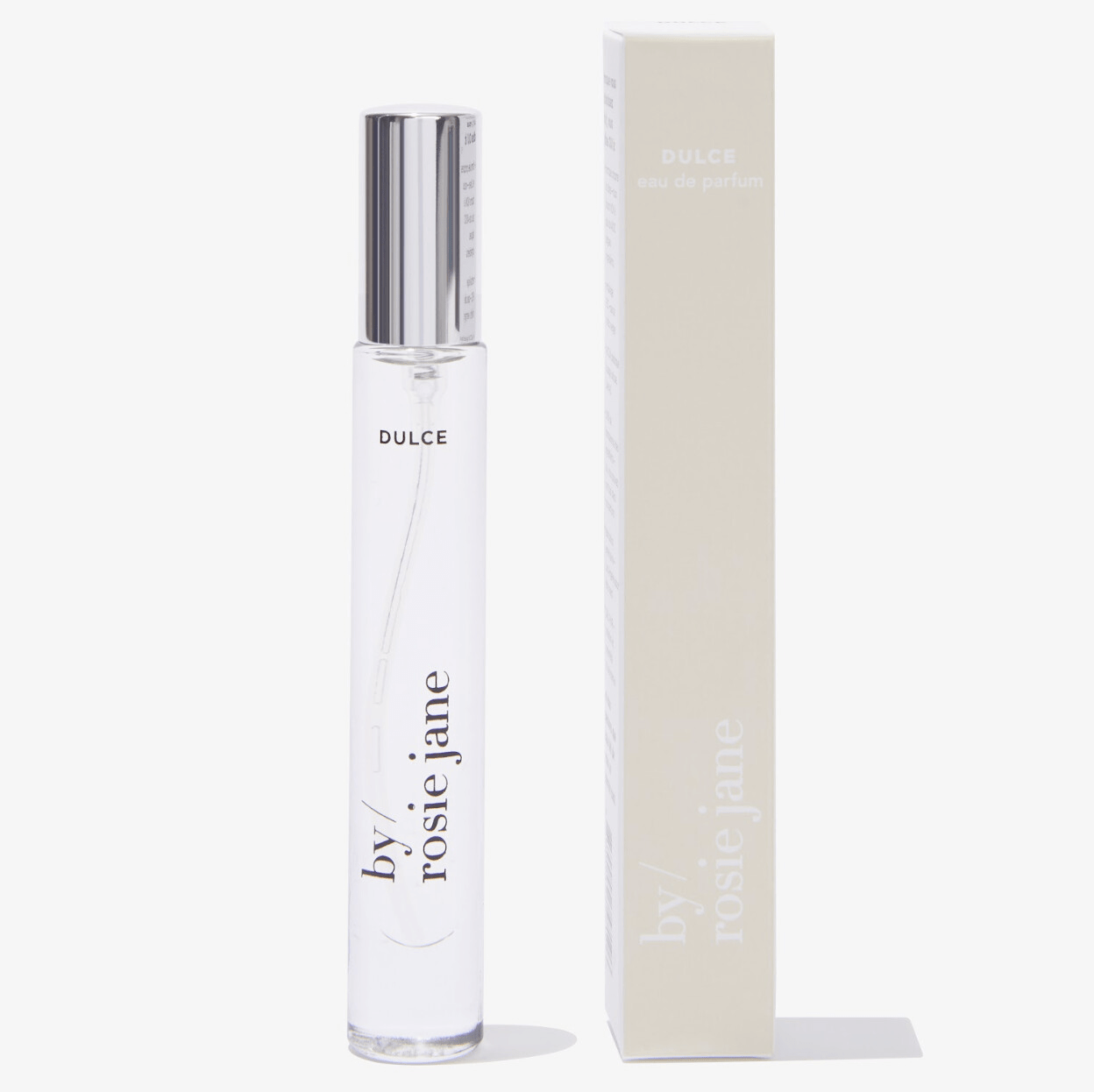 By/Rosie Jane – Dulce Travel Spray – $28 Value
If you're looking for the perfect stocking stuffer, look no further than this travel spray. The compact size packs in a powerful yet sweet scent of vanilla with hints of hinoki wood and nude musk. Pro tip: applying to moisturized skin so the fragrance will last longer.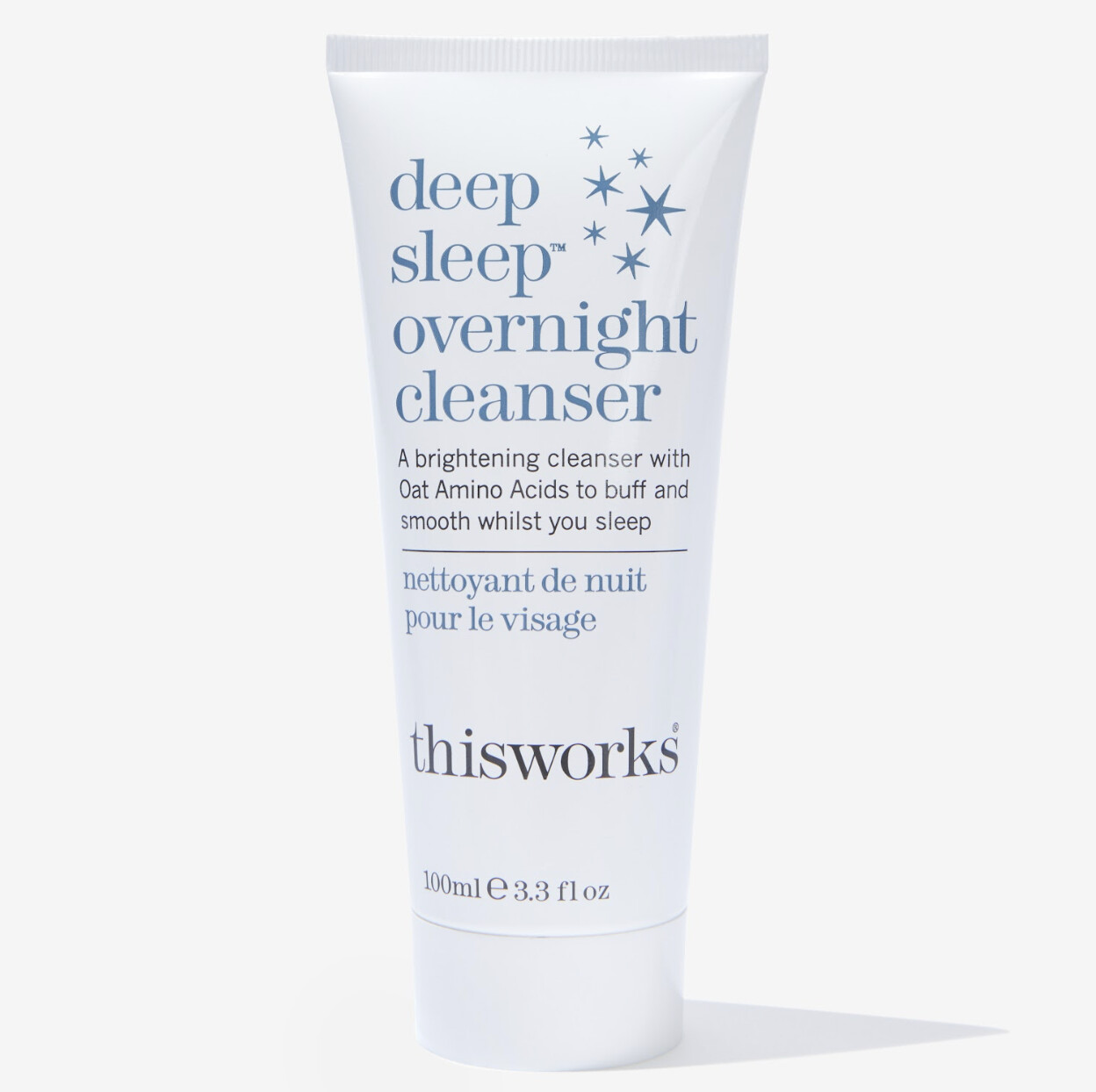 This Works – Deep Sleep Overnight Cleanser – $20 Value
If there are two things we love, it's great skin and great sleep. Not only does this cleanser buff, smooth, and brighten the skin, while helping to reduce the appearance of wrinkles, the Deep Sleep functional fragrance helps calm the mind before bedtime, with the potential of calling in a good night's sleep. Talk about beauty rest!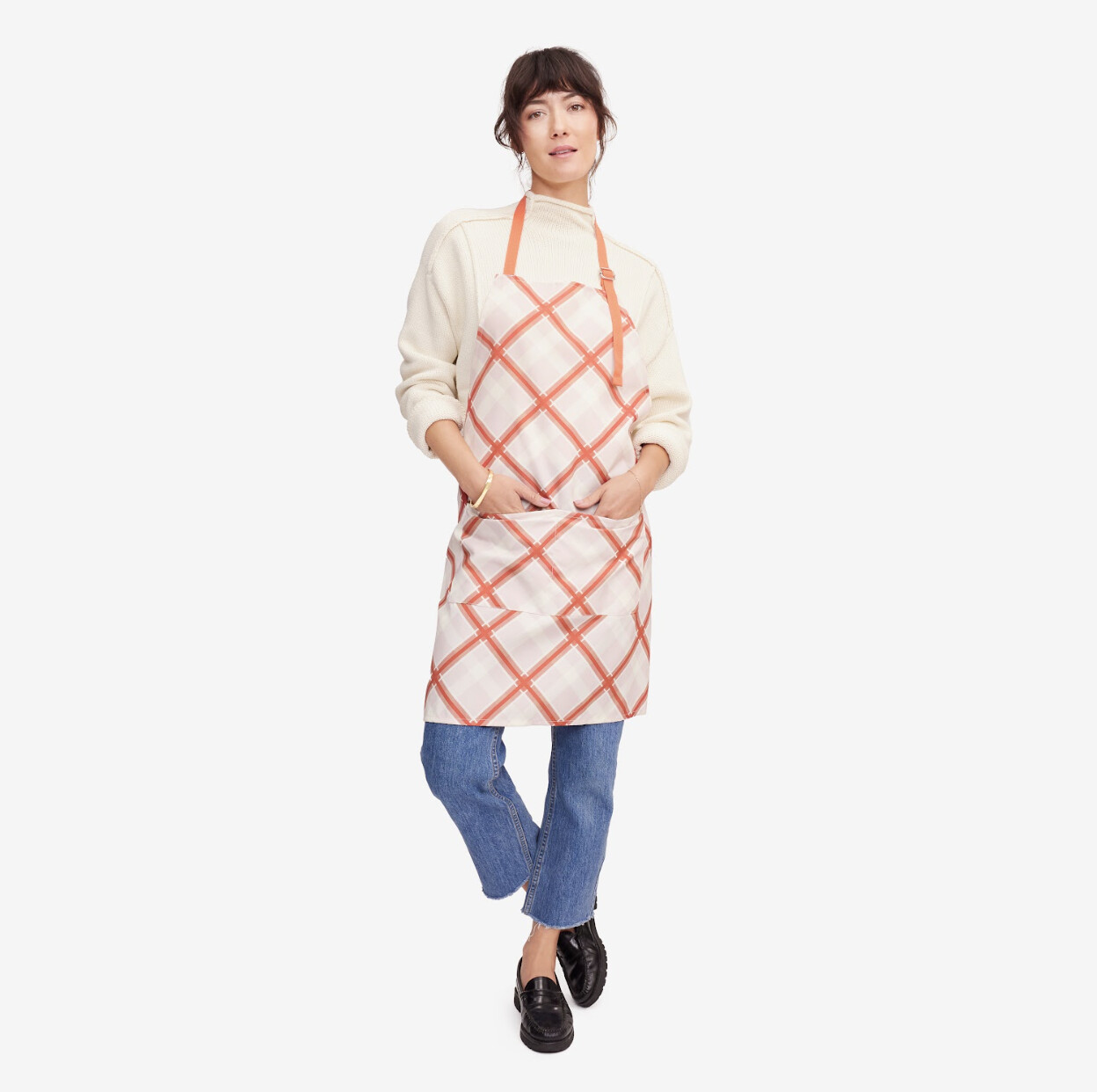 Sewing Down South – Cooking Apron in Perfectly Plaid – $30 Value
Cooking can get a bit messy, but this apron ensures your clothes will stay clean while you're whipping up all of your holiday faves. Created from hand-painted art, the festive design evokes seasonal vibes. Between the adjustable neck strap, the perfectly placed pockets, and the water and abrasion-resistant material, this will be our kitchen companion from appetizer to dessert!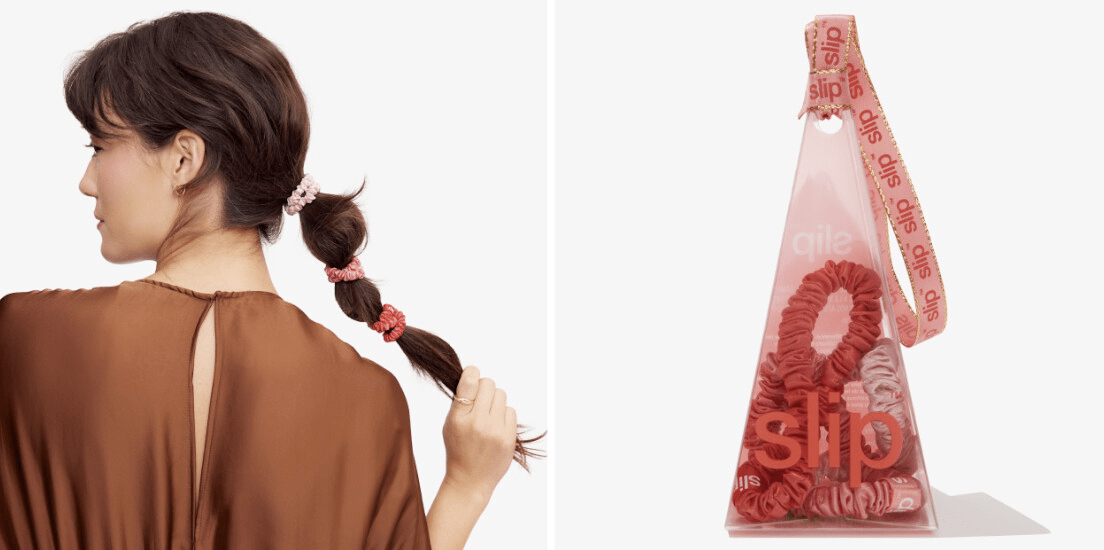 Slip – Skinny Scrunchie Trio Ornament (Candy, Blush, Primrose) – $22 Value 
Another stocking-stuffer worthy choice, these scrunchies are delicate on your hair, leaving your locks crease-free and your hair products where they belong (in your hair, not your scrunchie) thanks to the non-absorbent silk fibers.
Melissa Wood Health – Yoga Block + 1 Month Subscription – $28 Value
Whether you're a yoga lover or trying to get a head start on your New Year's resolutions, this yoga block provides extra support and comfort for various poses. This choice comes with a one month subscription to the Melissa Wood Health Platform, filled with yoga and pilates classes, meditations, nutrition guides, and informative articles.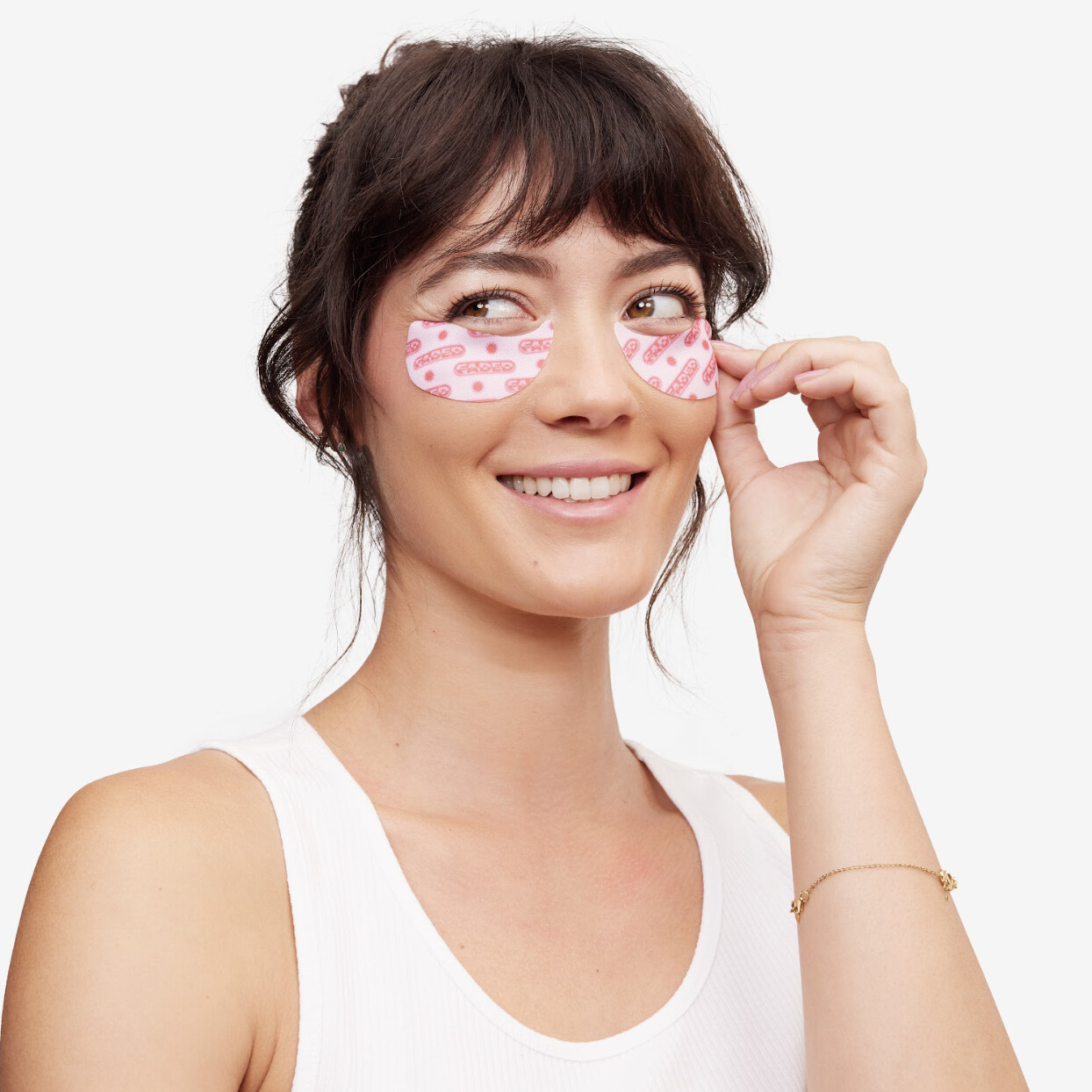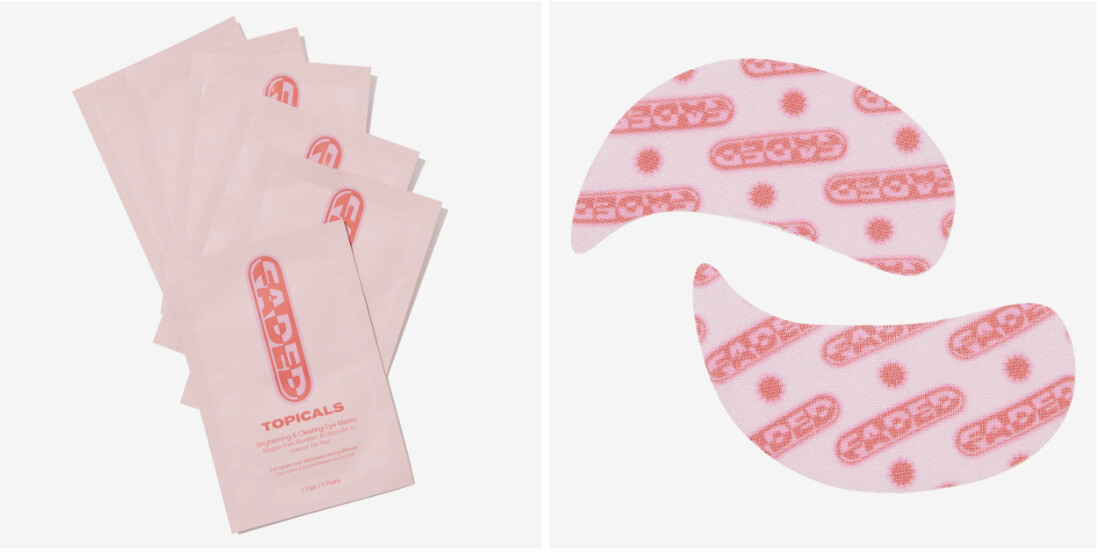 Topicals – Faded Under Eye Masks (6PK) – $22 Value
Even during the busiest times, (we're looking at you, holiday season) at least you'll look well rested thanks to these cooling under eye masks. A powerhouse combo of ingredients from niacinimide to caffeine brighten and de-puff, so at least you can look de-stressed.
---
Winter 2023 FabFitFun Choice 5 – Annual Members May Choose:
Additional Choice pricing: $8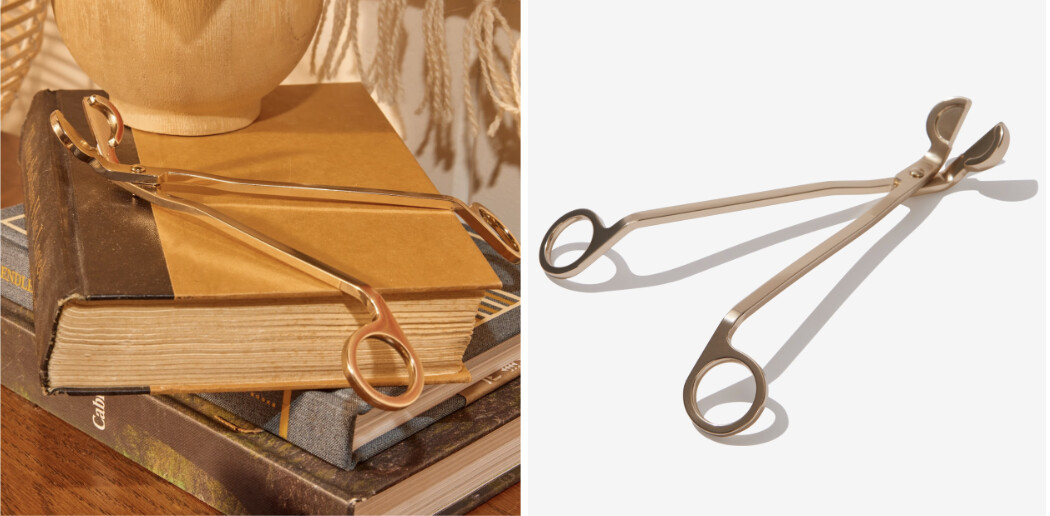 Haps – Candle Wick Trimmer – $16 Value
If you're a candle lover (so basically everyone), it's time to up your candle game with a wick trimmer. By trimming the wick, the flame will have a cleaner, more even, and brighter burn, leaving you with a longer lasting and more fragrant candle.
Playground – Water Based Personal Lubricant – Love Sesh or Date Night – $25 Value
These water-based personal lubricants are here to provide all the fun, whether you're using it solo or adding it to spice up date night. Playground lubricants are plant-based, and brimming with a proprietary blend of super herbs designed to enhance the senses.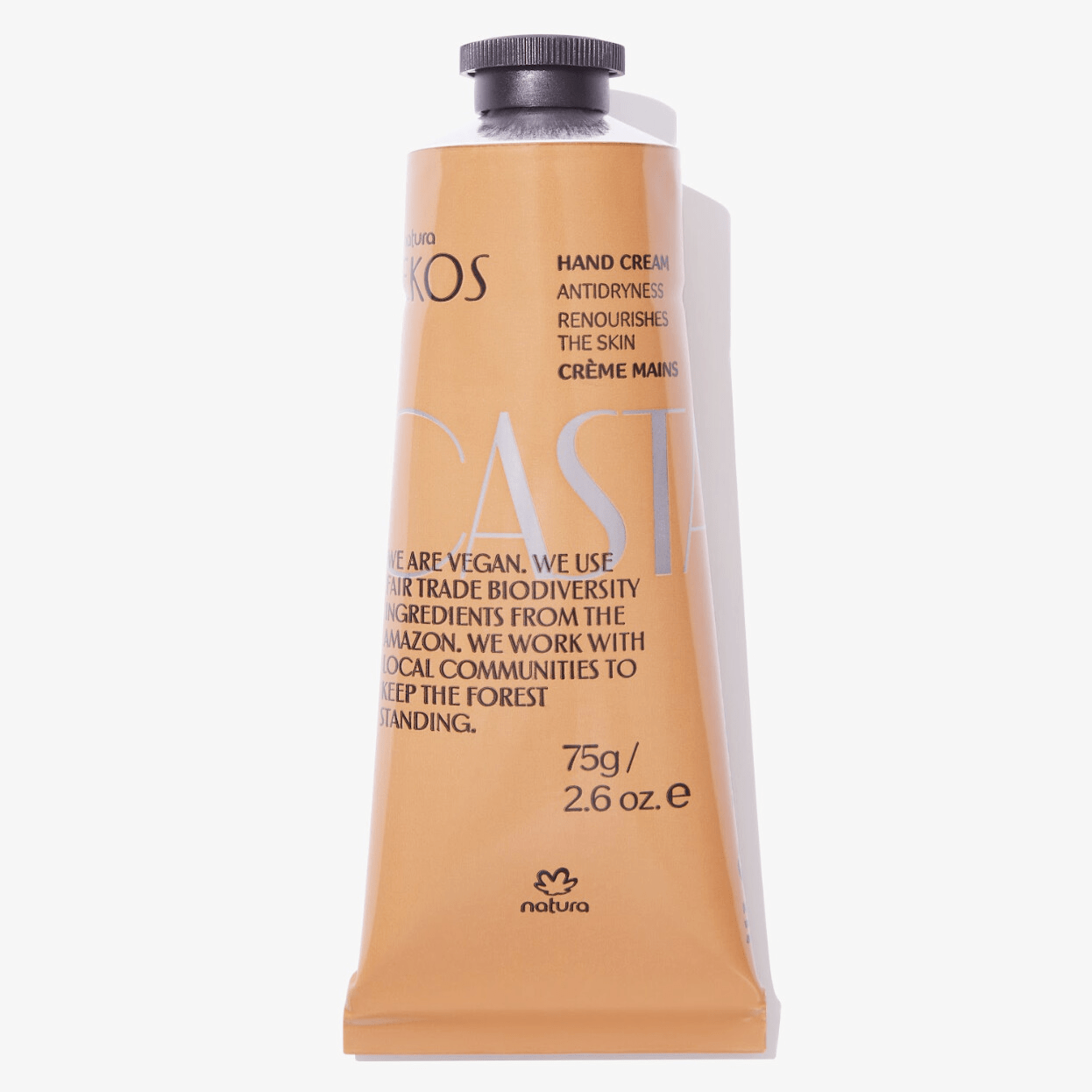 Natura Brasil – Castanha Nourishing Hand Cream – $18 Value
It wouldn't be the Winter Box without an absolute must-have hand cream that protects your skin from harsh elements. This hand cream combats dryness with its nourishing blend of castanha oil and murumuru butter. Skin stays moisturized for up to 24 hours, and its natural moisture barrier is strengthened.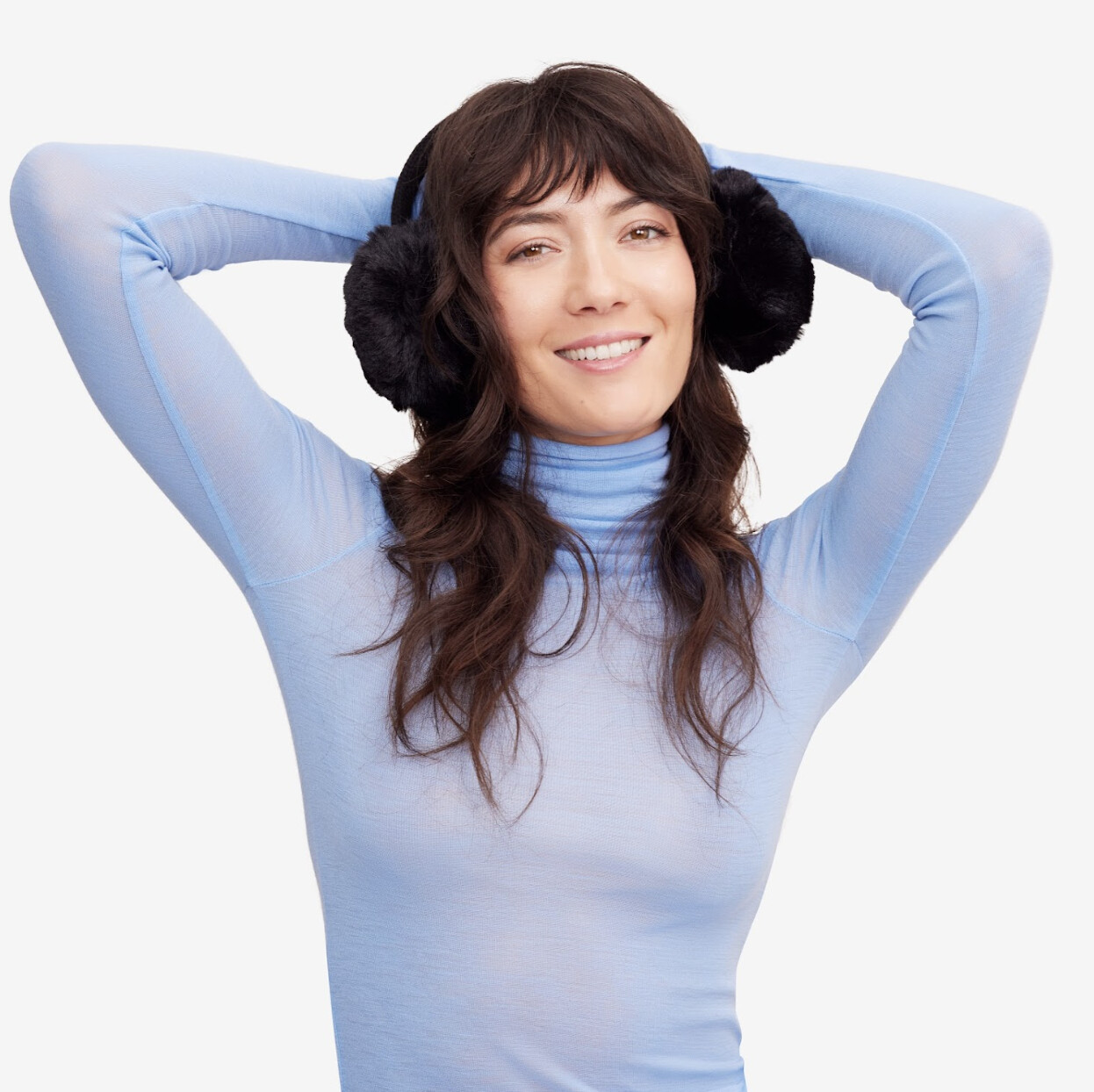 AEROSOLES – Faux Fur Earmuffs – $25 Value
Style and function combine in these adorable earmuffs, so you can look cute while keeping warm. The soft faux fur makes these comfortable enough to wear all day.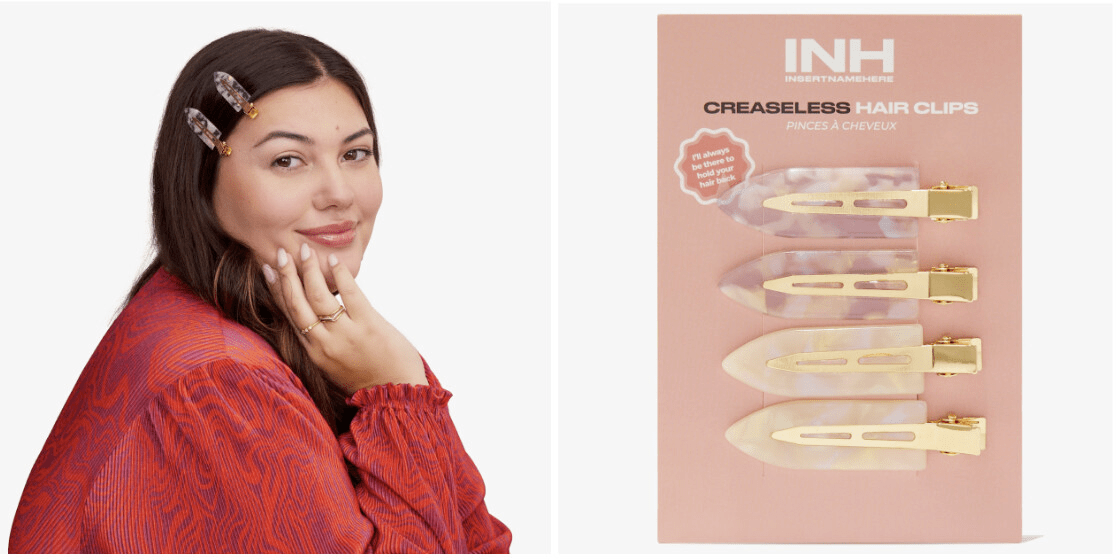 Insert Name Here – 444 Hair Pin Pack – $18 Value
These neutral yet fun hair pins complete any holiday hairdo. Keep flyaways at bay and amp up your style this season.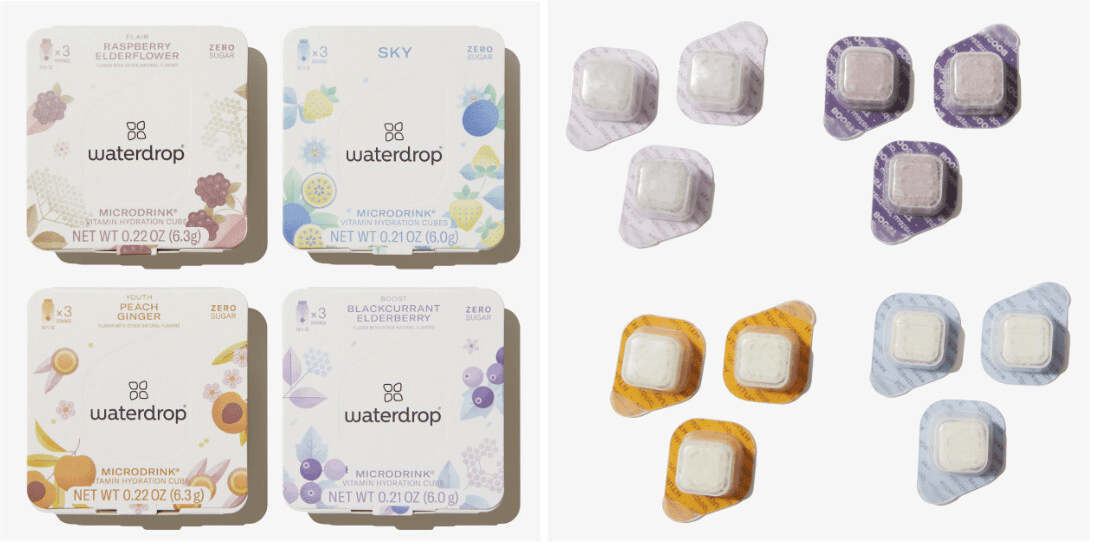 Waterdrop Best Sellers Microdrink Discovery Kit – $20 Value
Drink more (and more delicious) water when you add these flavorful packs to your glass. Filled with vitamins and bursting with flavor, it's the easiest way to stay hydrated (and add some tropical vibes to the colder months ahead).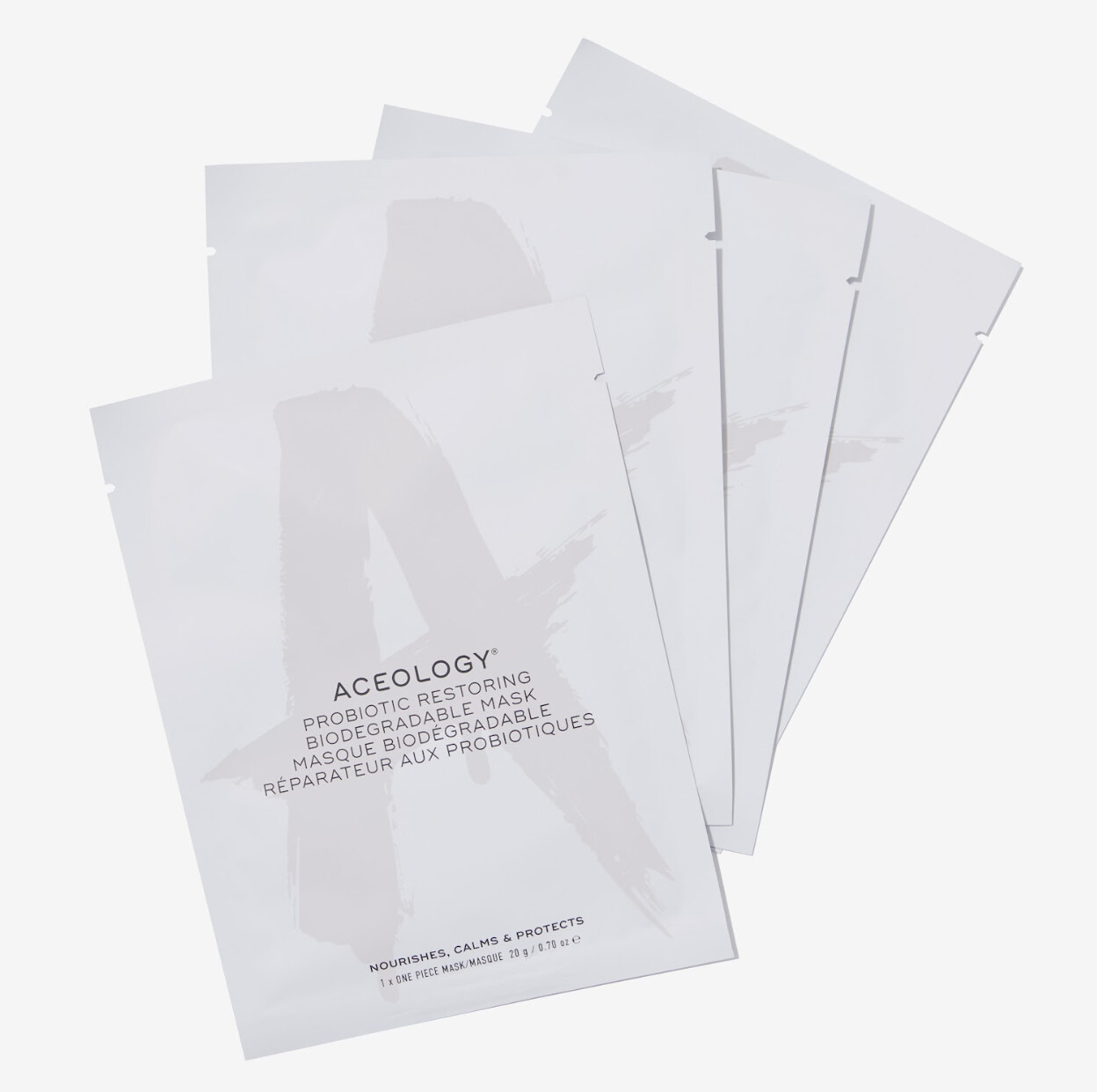 Aceology Probiotic Restoring Biodegradable Mask – 4 Pack – $59 Value
A little self-care moment awaits when you sit back, relax, and let this biodegradable mask replenish, renew, and restore your complexion with its blend of 10 probiotics, and one of the holy-grails of hydration, hyaluronic acid. Your skin will drink in the moisture during the cold months ahead, and you'll revel in a little "me" time during this busy season.
---
Winter 2023 FabFitFun Choice 6 – Annual Members May Choose:
Additional Choice pricing: $10
Londontown INC. – Frosted Berries Nail Lakur Duo – $32 Value
Holiday outfits aren't complete without festive nails, and this frosted berry nail polish duo is a Christmas staple. Providing gel-like wear while encouraging stronger nails with the proprietary kur® care technology and a blend of botanical oils and extracts, you'll have a professional-level mani from the comfort of your own home.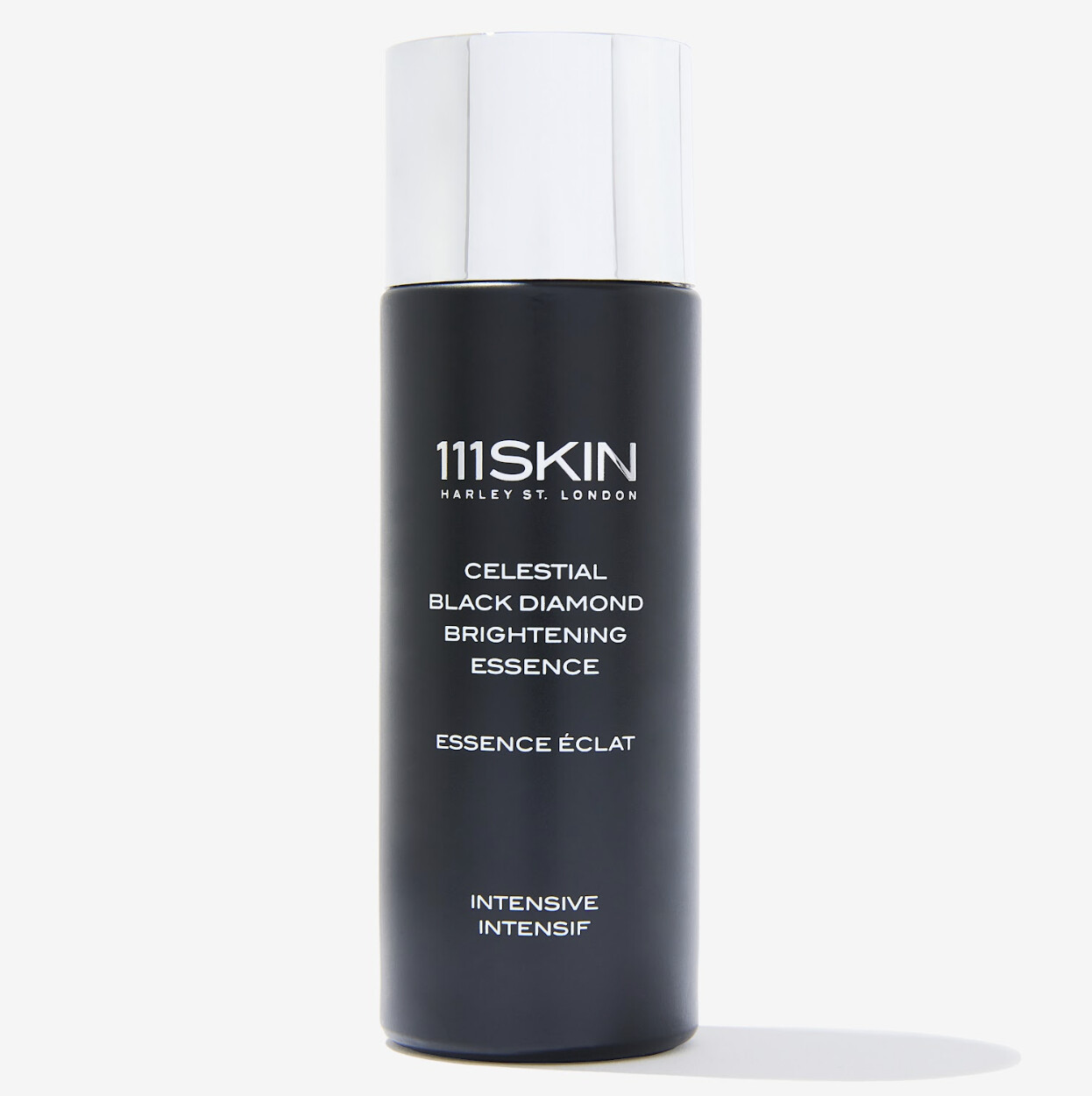 111SKIN – Celestial Black Diamond Brightening Essence – $43 Value
This lightweight skincare must-have is enriched with anti-aging peptides fused with fine diamond particles, aiding a complexion that appears more lifted, firmer, brighter, and more even.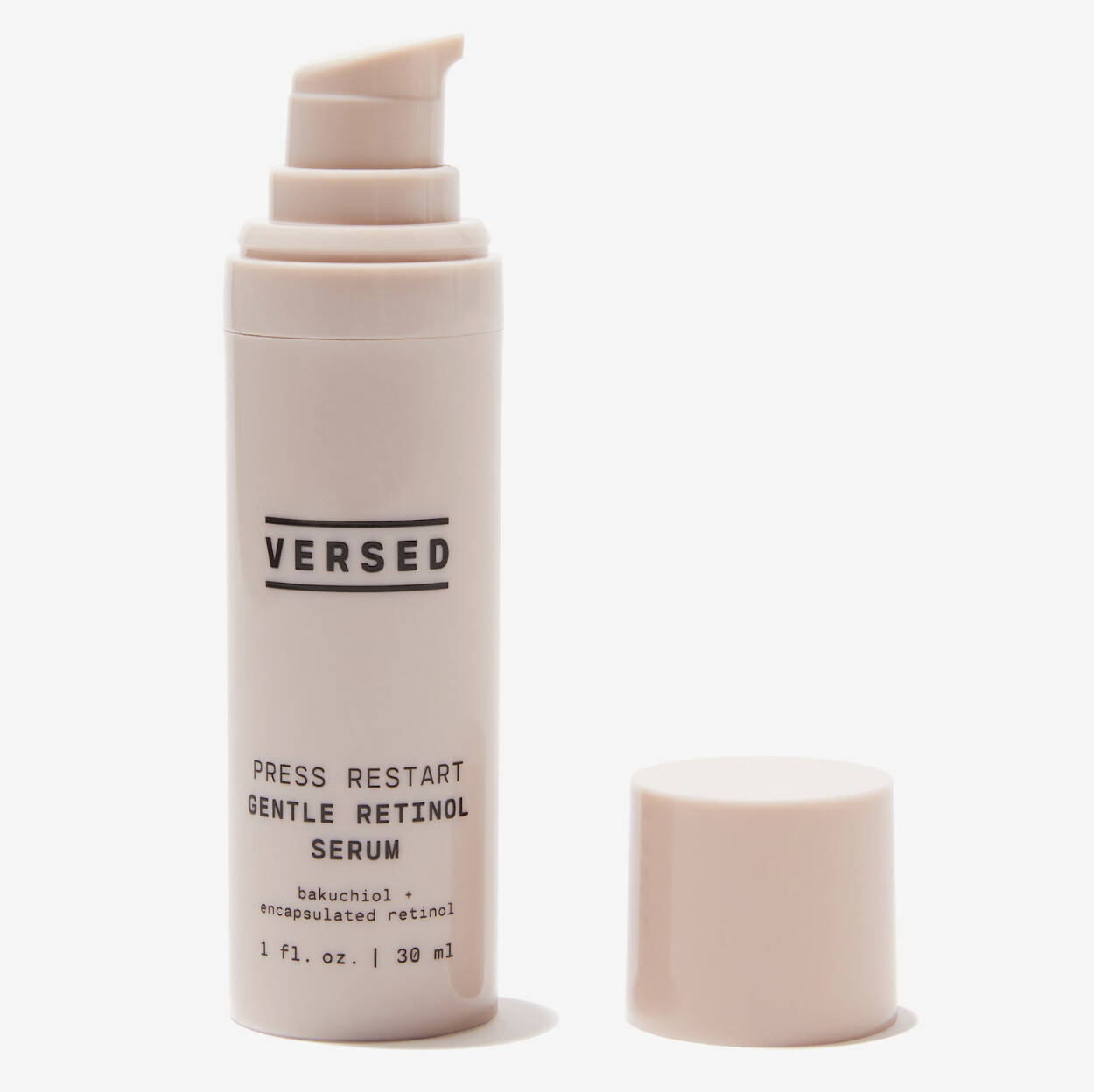 Versed Skin – Press Restart Gentle Retinol Serum – $21.99 Value
We know by now that retinol is a must in any skincare regimen, and this serum from Versed is a unique option that is gentler than more traditional forms of retinol, suited for people with sensitive skin or who are new to the retinol game. Complete with antioxidants and anti-inflammatories, the only thing you'll be waking up to is better skin.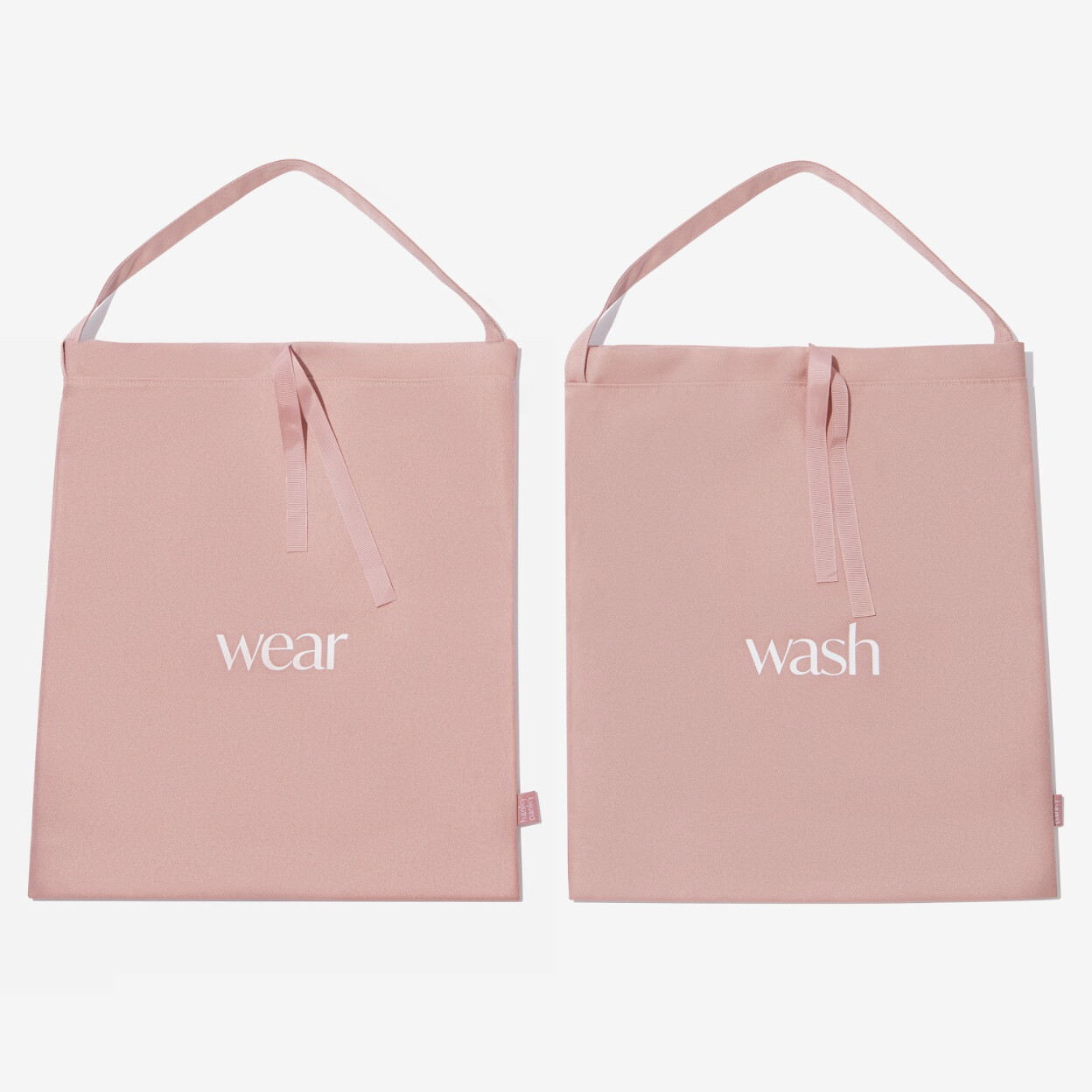 Hanky Panky – Wash & Wear Bags – $36 Value
No chance for a mix-up here! These wash and wear bags organize and separate clean and dirty clothes during your travels. They also keep all your worn clothes in one place, so you can easily throw them all in the wash when you get home. Anything that makes laundry easier is a win for us.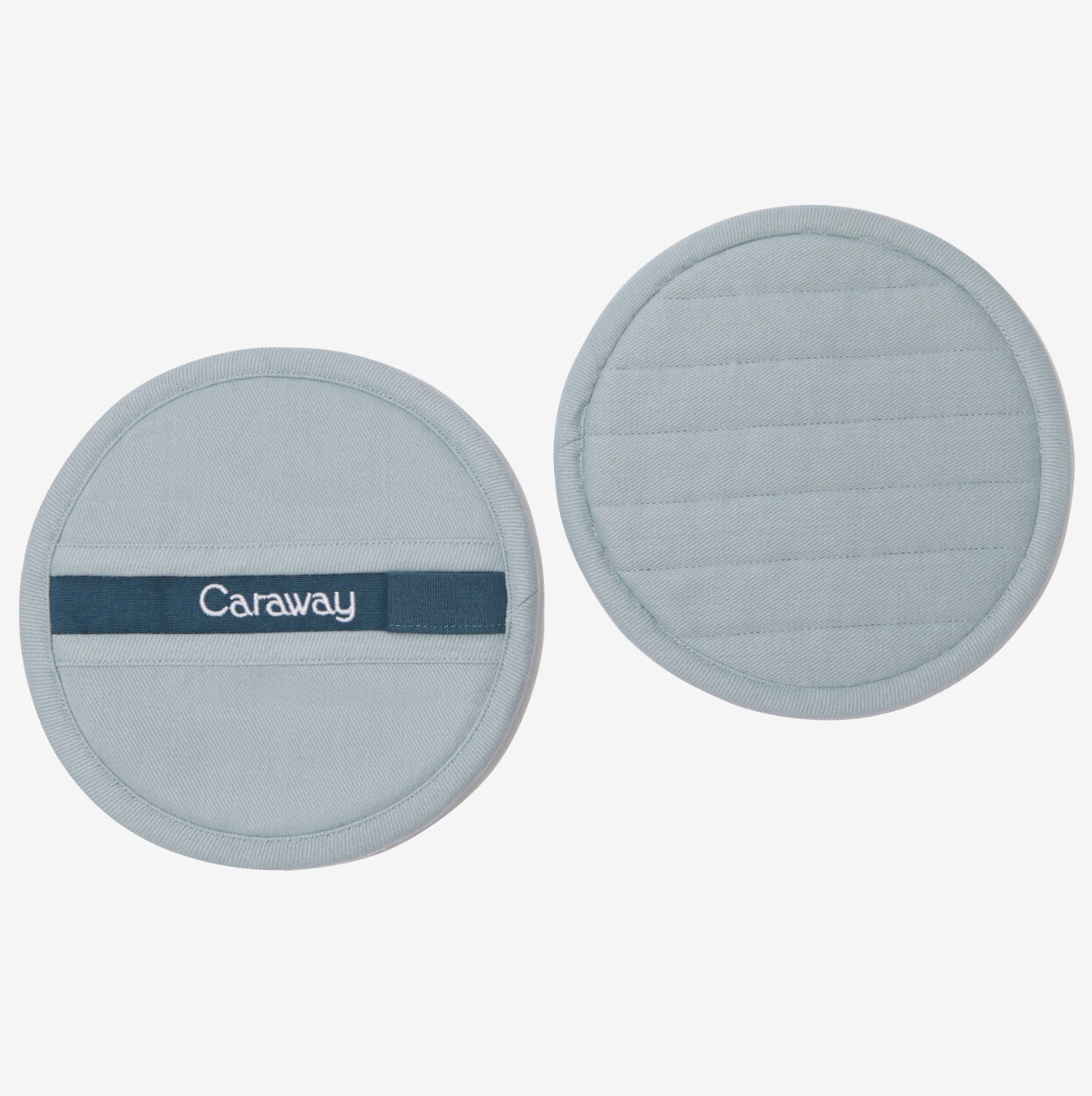 Caraway – Pot Holder Round (set of 2) – $30 Value
These super soft yet incredibly heat resistant pot holders will be your kitchen go-to as you whip up all of your holiday favorites. The double layer wards off heat like a pro! It also doubles as a trivet, and works as effectively to protect your table as it does your hands!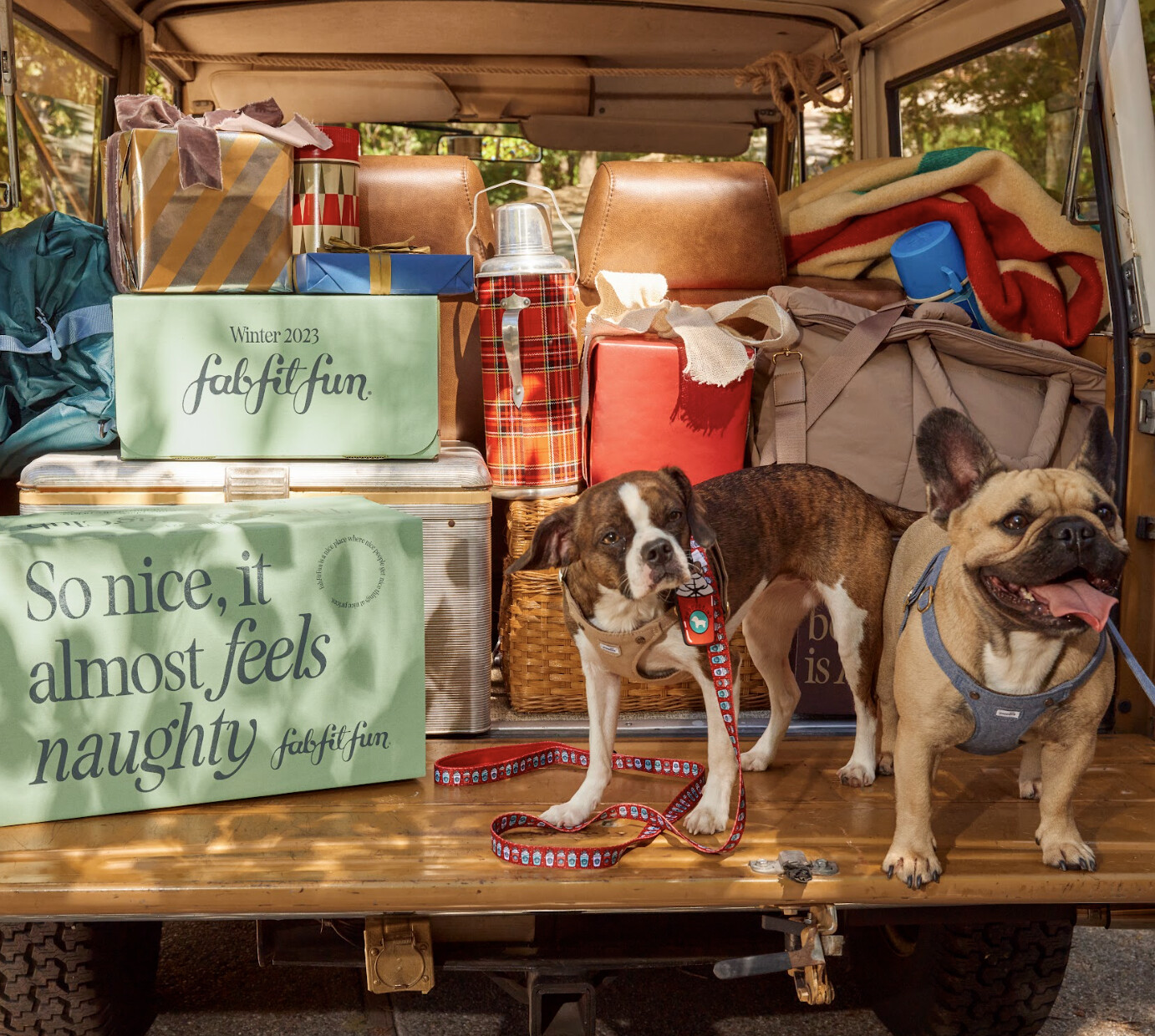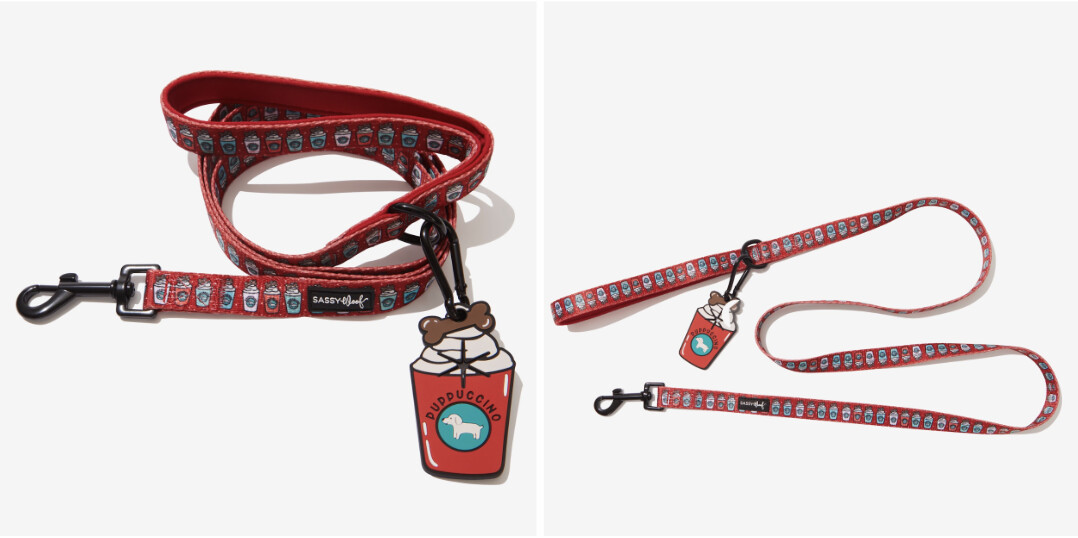 Sassy Woof – Leash & Potty Pal Combo – $31.98 Value
This adorable leash will have your furry bestie proudly strutting around town, showing off their love for puppuccinos in the cutest way. The best part for you, their human, is that the matching potty pal holds the used waste bag, so walks are now even more enjoyable.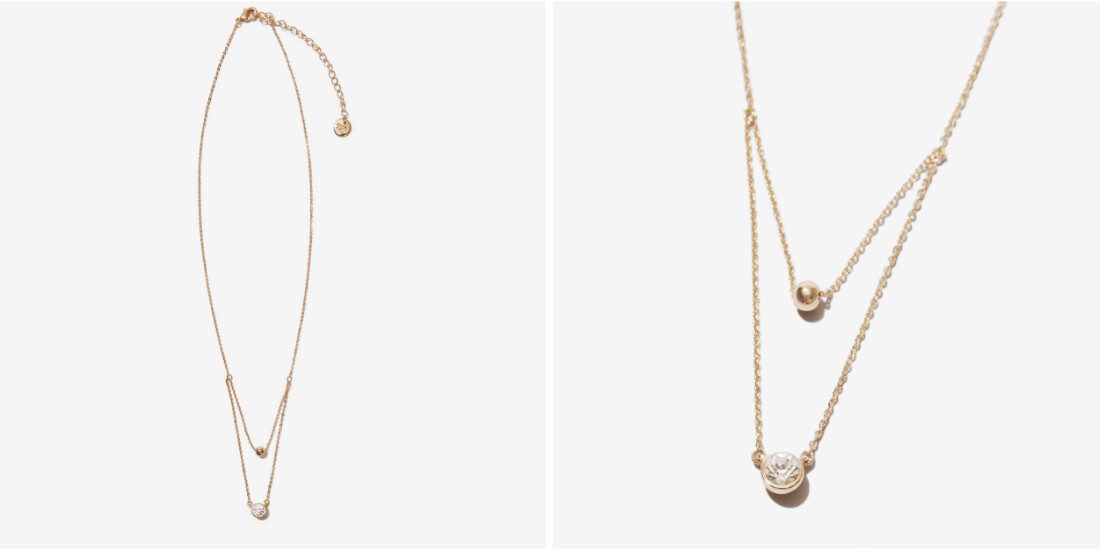 Marlyn Schiff – Double Layered Necklace – $38 Value
The easiest way to enjoy the layering trend, this double layered necklace is a 2-in-1, dainty, elegant piece that will complement and perfect any look this season and beyond.
---
Winter 2023 FabFitFun reFills
We also have a sneak peek at the FabFitFun reFills for Winter 2023! ReFills are an easy way to get your must-have again and again products from FabFitFun! Select your items and FabFitFun will refill it once a quarter along with your box – at up to 55%-75% off the retail value.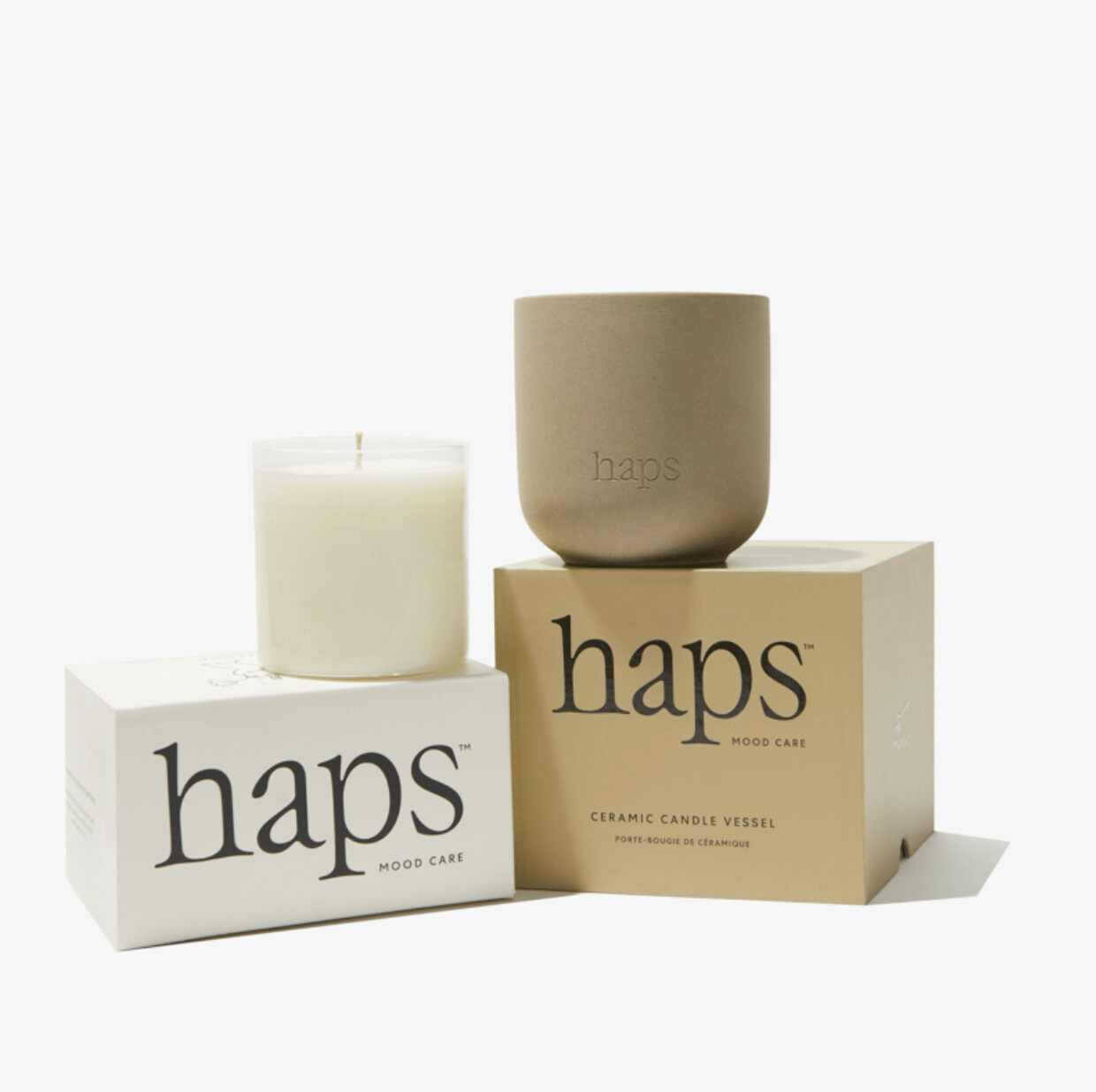 Haps vessel + refill bundle – $30.60 $56
Get good vibes delivered season after season with this mood-boosting reFill must-have. Candles are one thing we never get burned out on, so subscribing to this reFill definitely makes scents to us.
Surprise Mascara – $8.99 Minimum of $18
Introducing the Surprise Mascara reFill – let us help you find your new fave mascara! This reFill is a surprise curation for your lashes every season and will have a minimum retail value of $18. The best part is we'll also make sure you never run out when it comes time to replenish.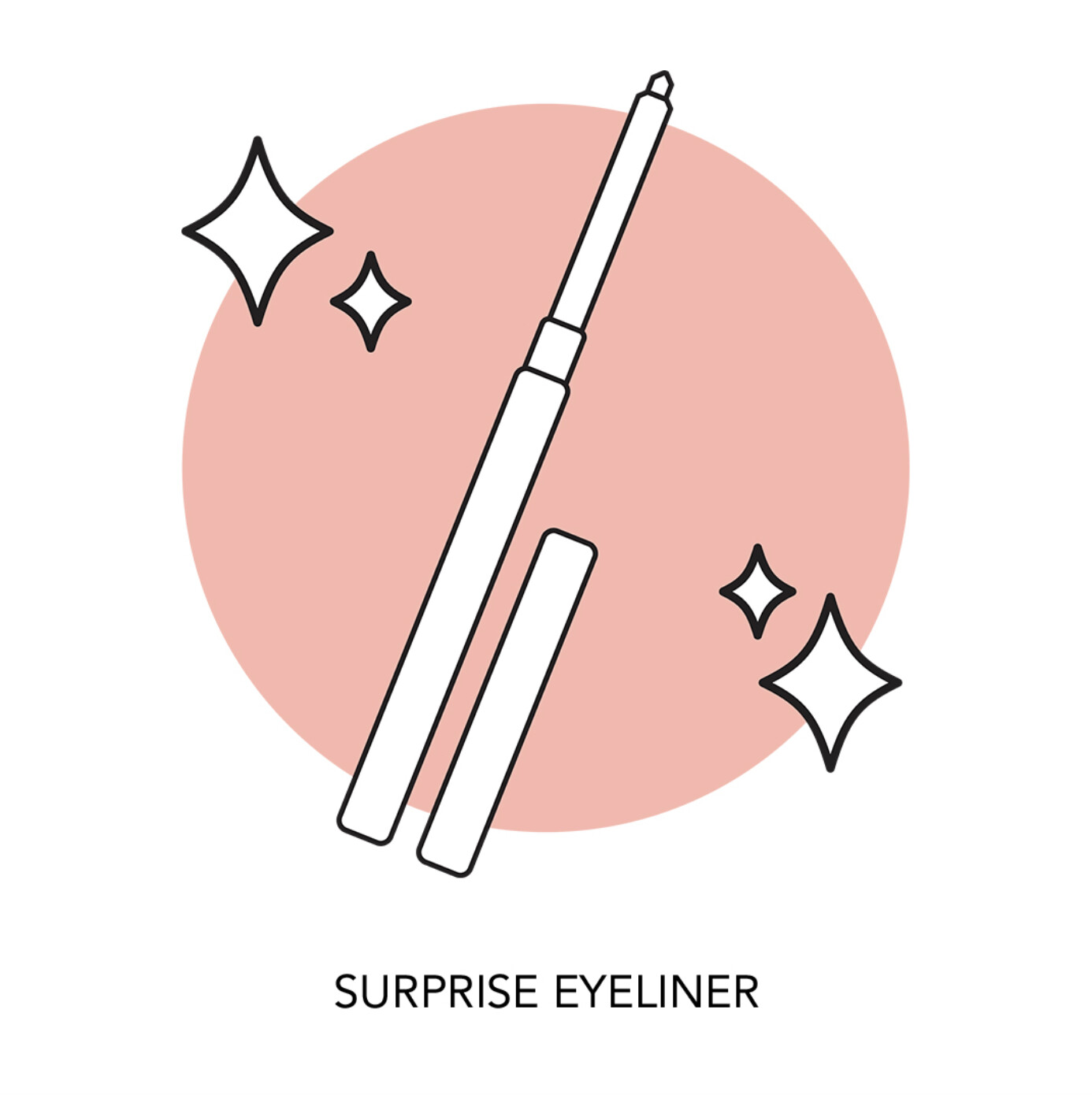 Surprise Eyeliner – $7.99 Minimum of $15
Introducing the Surprise Eyeliner reFill! FabFitFun is all about discovery, so we're excited to surprise you with some of our fave brands with this makeup must-have. This reFill is a surprise curation every season and will have a minimum retail value of $15. The best part is we'll also make sure you never run out when it comes time to replenish.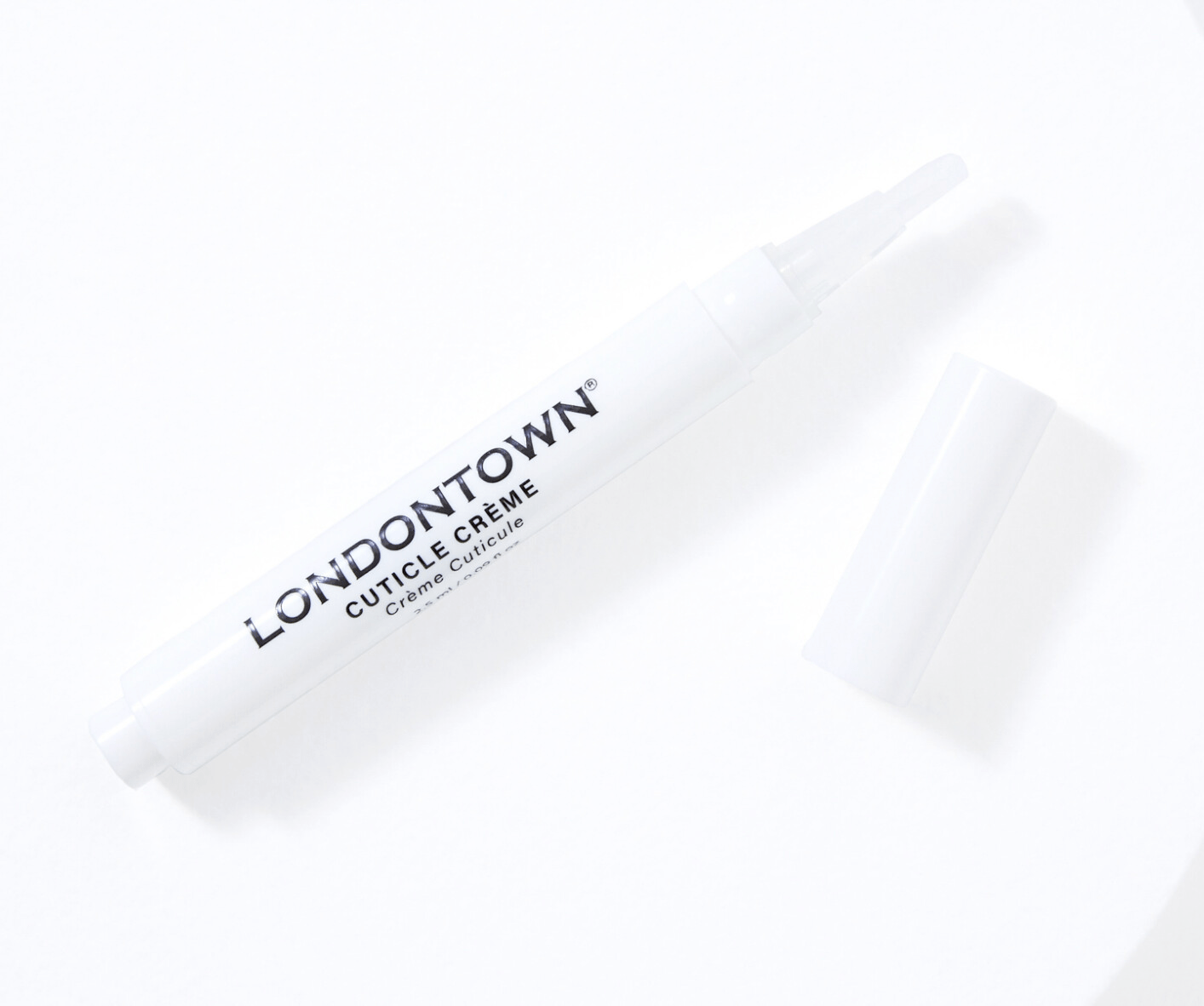 Londontown Cuticle Pen – $6.30 $22
We're handing our nailcare over to the experts, and Londontown has created the perfect rescue for cuticles in distress. This probiotic-packed, cooling gel is formulated with a mix of botanicals and oils to rejuvenate dry, flaky cuticles. This convenient pen is incredibly easy to take with you when you're on the go, with the mess-free applicator ensuring the perfect amount is dispensed each use.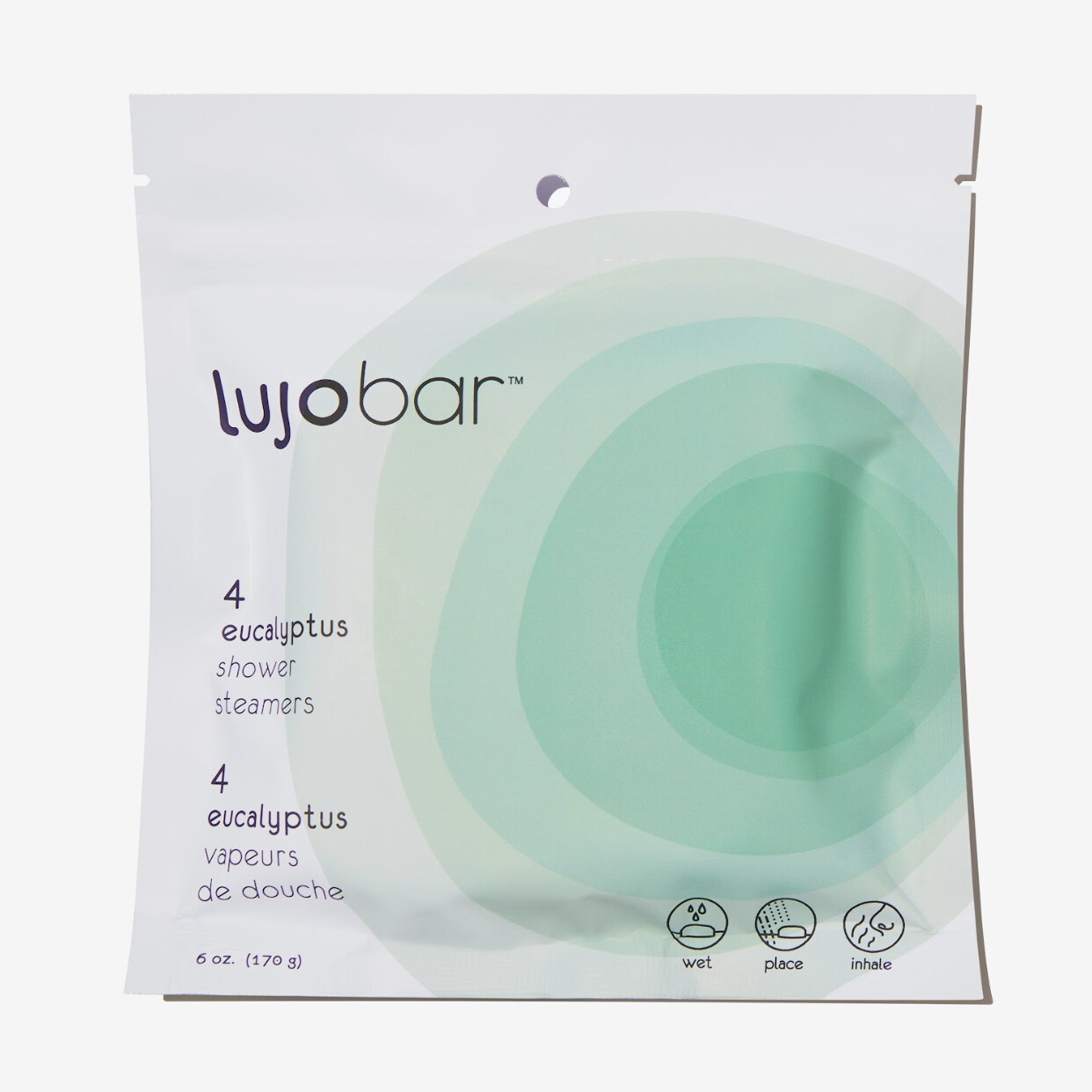 Lujo Bar Shower Steamers – $9.90 $22
This Fall Box must-have is back to give members a dose of relaxation season after season. For your mind, body, and spirit, these shower steamers are specially designed to make aromatherapy part of your every day. They're activated by water and diffuse into the shower's steam, opening all your senses with the menthol and essential oil blend.
Glow Recipe Plum Plump Hyaluronic Acid – $19.80 $45
We're excited to welcome this Fall Box fave into the reFills fam. You'll soon see why hyaluronic acid is a skincare game changer with this serum. Your skin will be plump and hydrated thanks to this plum-infused must-have, complete with next-gen hyaluronic acid that fill each layer of the skin.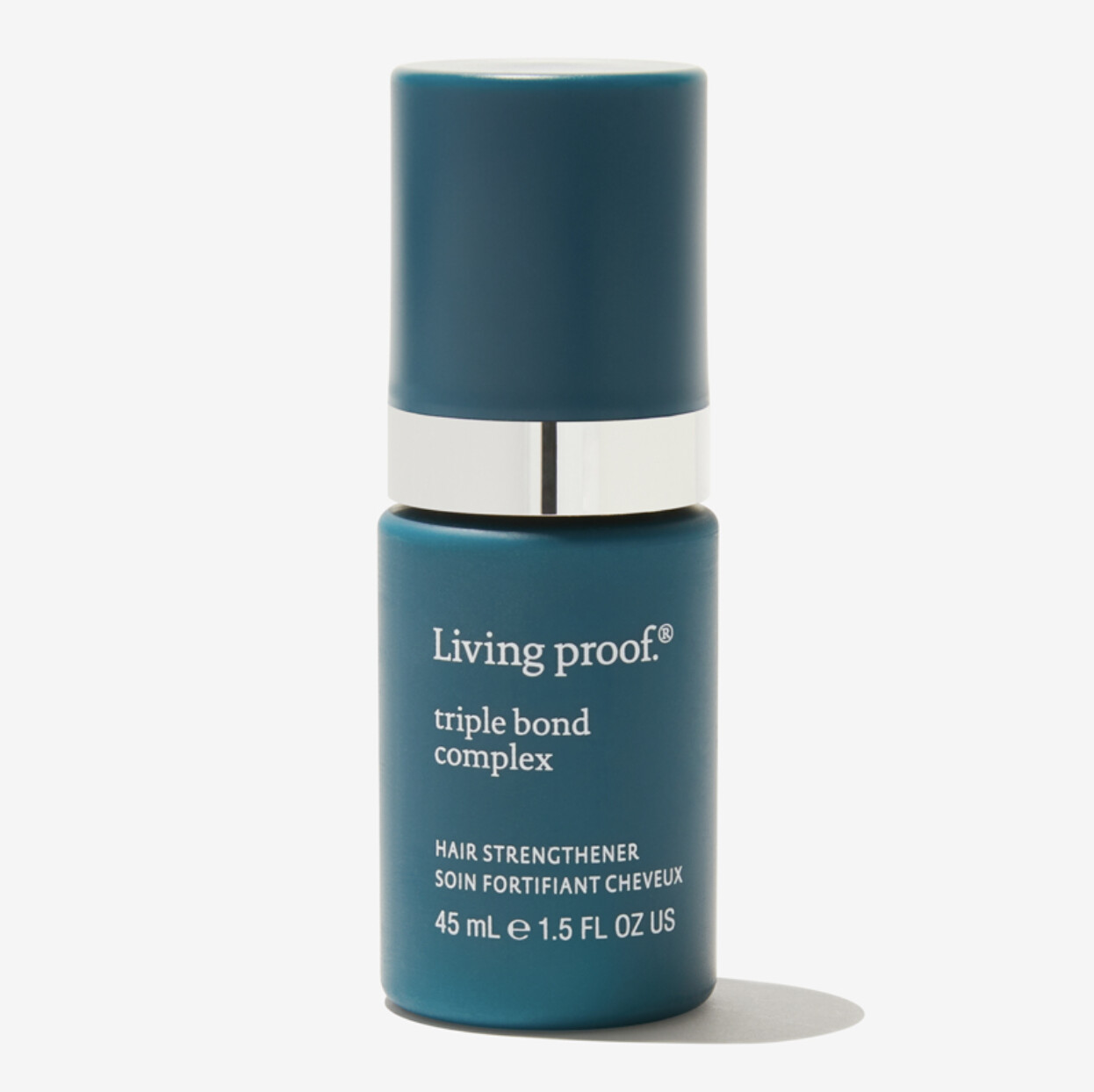 Living Proof® – Triple Bond Complex – $17.10 $45
This Fall Box fave is back and ready to give your hair a treat(ment) season after season! Reveal 8x stronger hair that is more resistant to future damage, so your locks are luscious and healthy even during the colder winter months.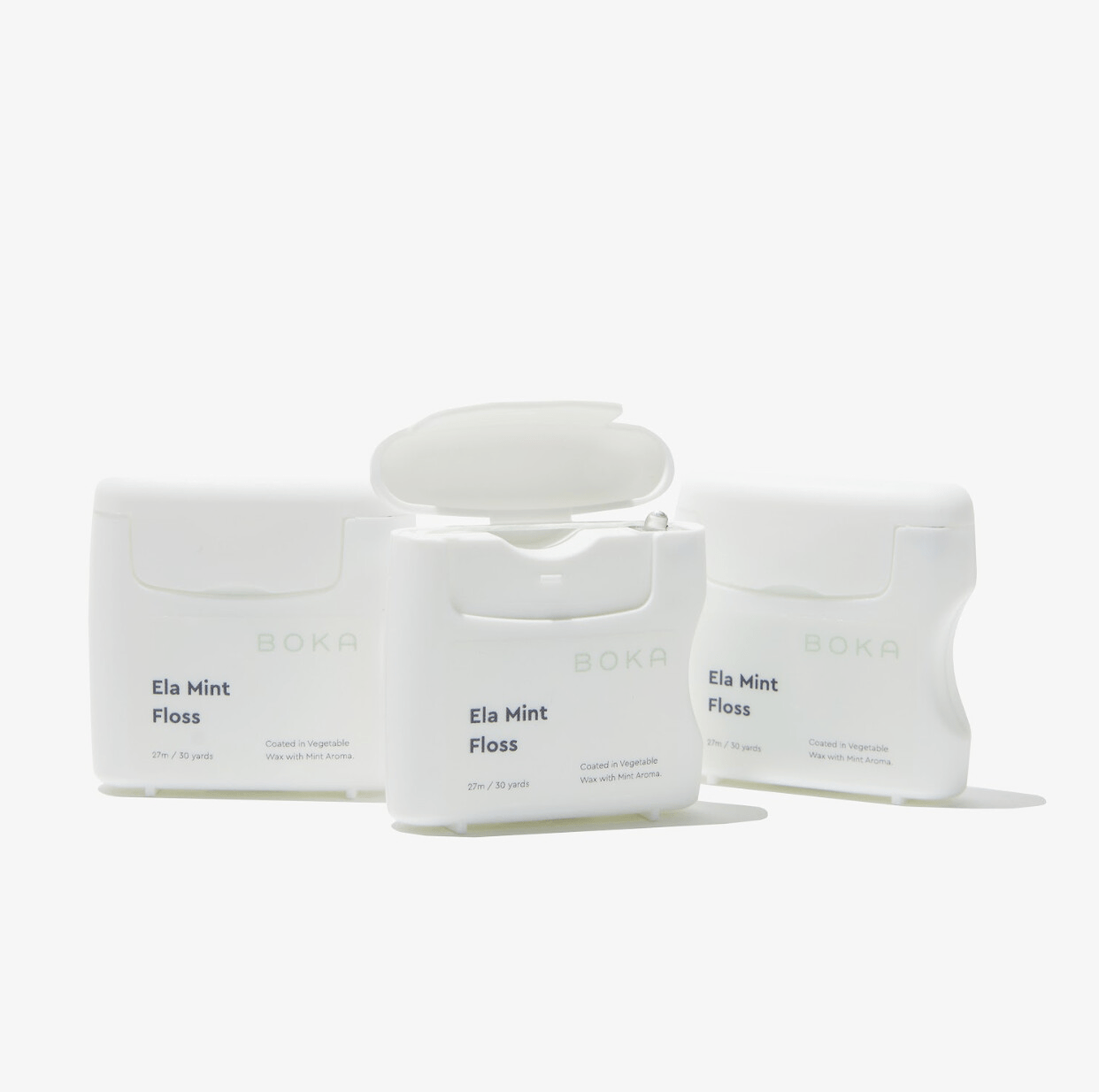 Boka – Ela Mint Floss 3-Pack – $8.10 $18
Who knew that we could love a floss so much? The Boka floss is teflon and petroleum-free and provides a super comfortable flossing experience.
---
Winter 2023 FabFitFun Boosts Spoilers
We have spoilers for the Boost My Box items available with the Winter 2023 FabFitFun box customization! Boosts are selected add-on items available in your box customization.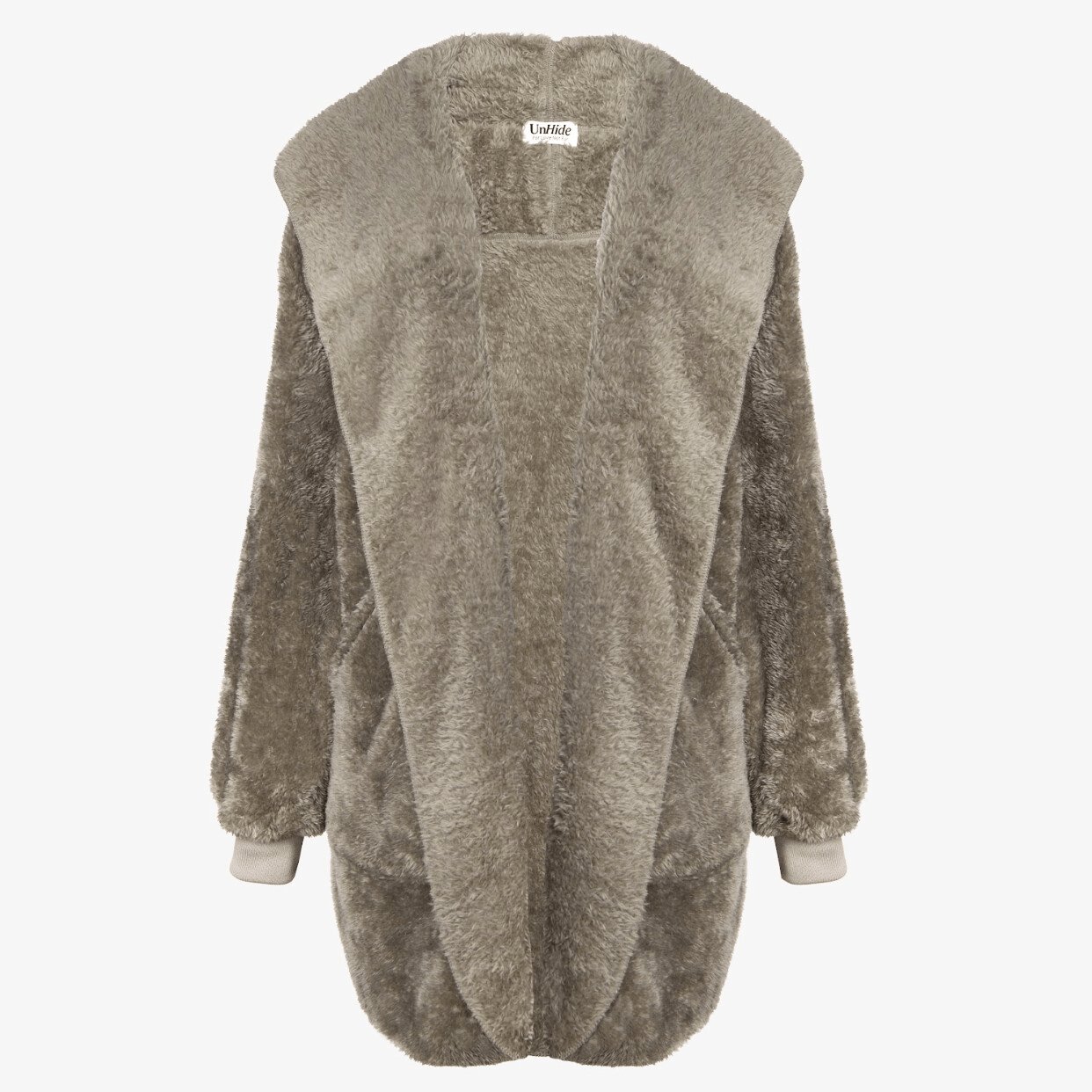 Unhide – Shleepy in Taupe Ducky – S, M, L, XL – $49 $99
Even the name sounds cozy. This UnHide Shleepy combines the softness of their blankets with the ease of a robe for the perfect cold weather staple you'll want to live in all season.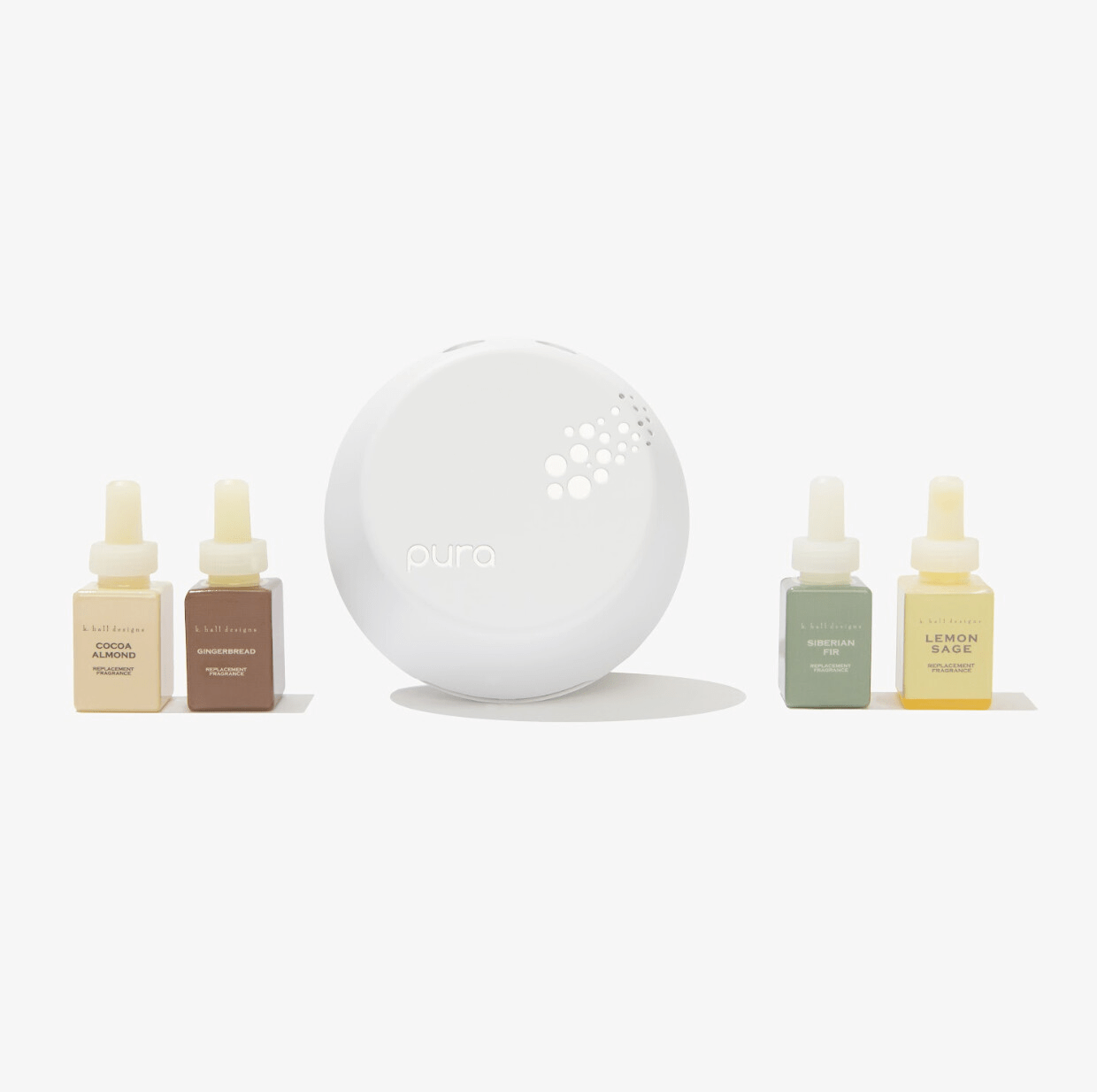 Pura – Smart Home Fragrance Diffuser with 4 Scents – $75 $113
This innovative diffuser elevates any space with its modern design, smart technology, and clean, fresh scents! Use the Pura app to control the diffuser straight from your phone, with vials that last up to 120 hours!

Diptyque Paris – Standard Candle in Baies, Benjoin, or Feu de Bois – $69 $74
It's candle season, and you can never have too many. These world-renowned Diptyque candles will be your new favorite. Never using synthetic fragrances in their candles and made of high quality vegetable/paraffin wax, these candles epitomize luxury and comfort. The Baies scent evokes a vibrant, fruity fragrance of summer berries, Benjoin fills the room with a warm, caramelized scent, while Feu de Bois is composed of rare woody essences, a lit fireplace embodied in a beautiful candle.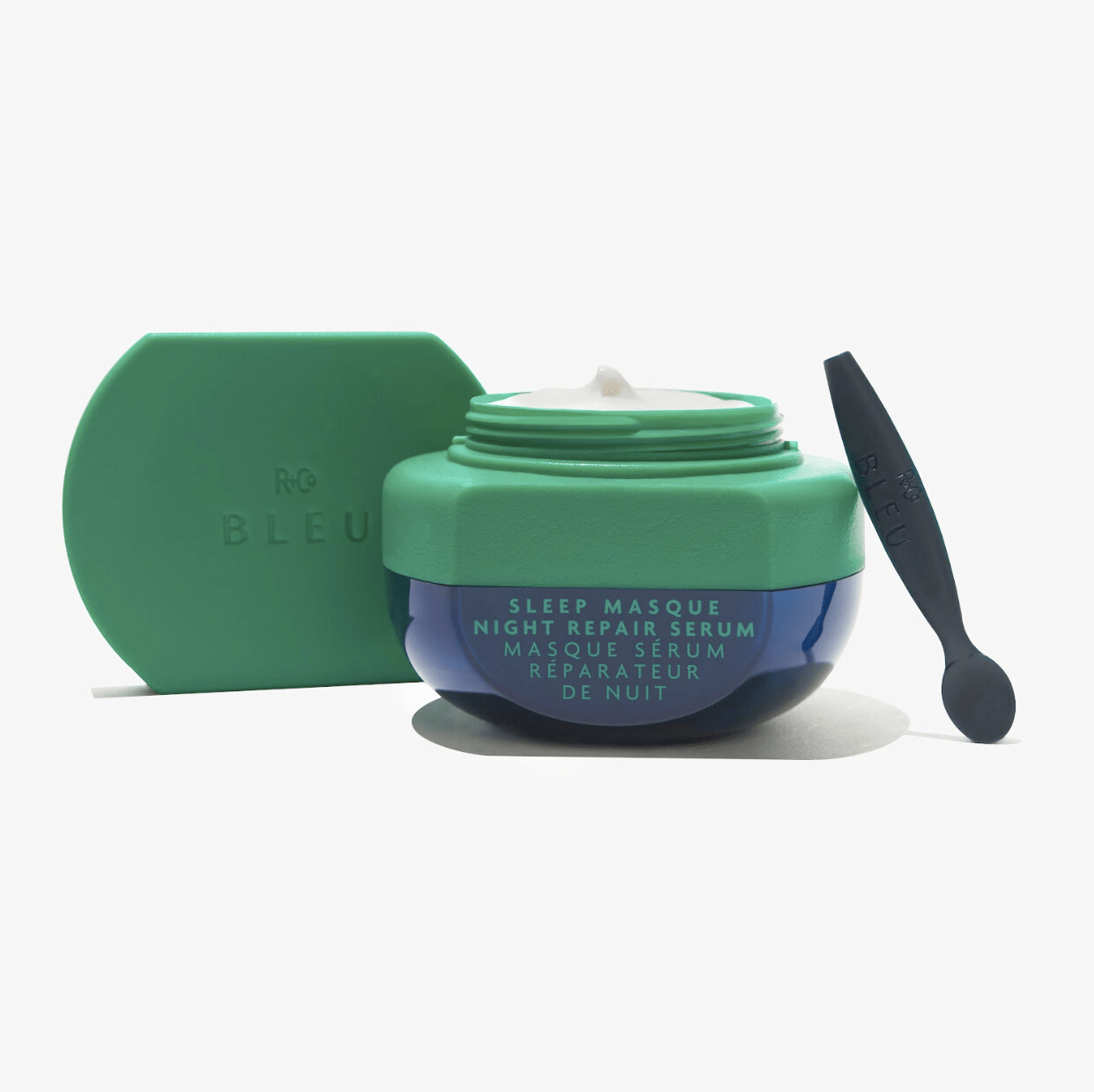 R+Co – BLEU SLEEP MASQUE NIGHT REPAIR SERUM – $29 $165
Let this hair mask go to work while you get your beauty sleep. Dry, parched hair is revived, refreshed, and repaired thanks to powerhouse ingredients such as green caviar, an algae brimming with vitamins and minerals that will keep your hair nourished all winter.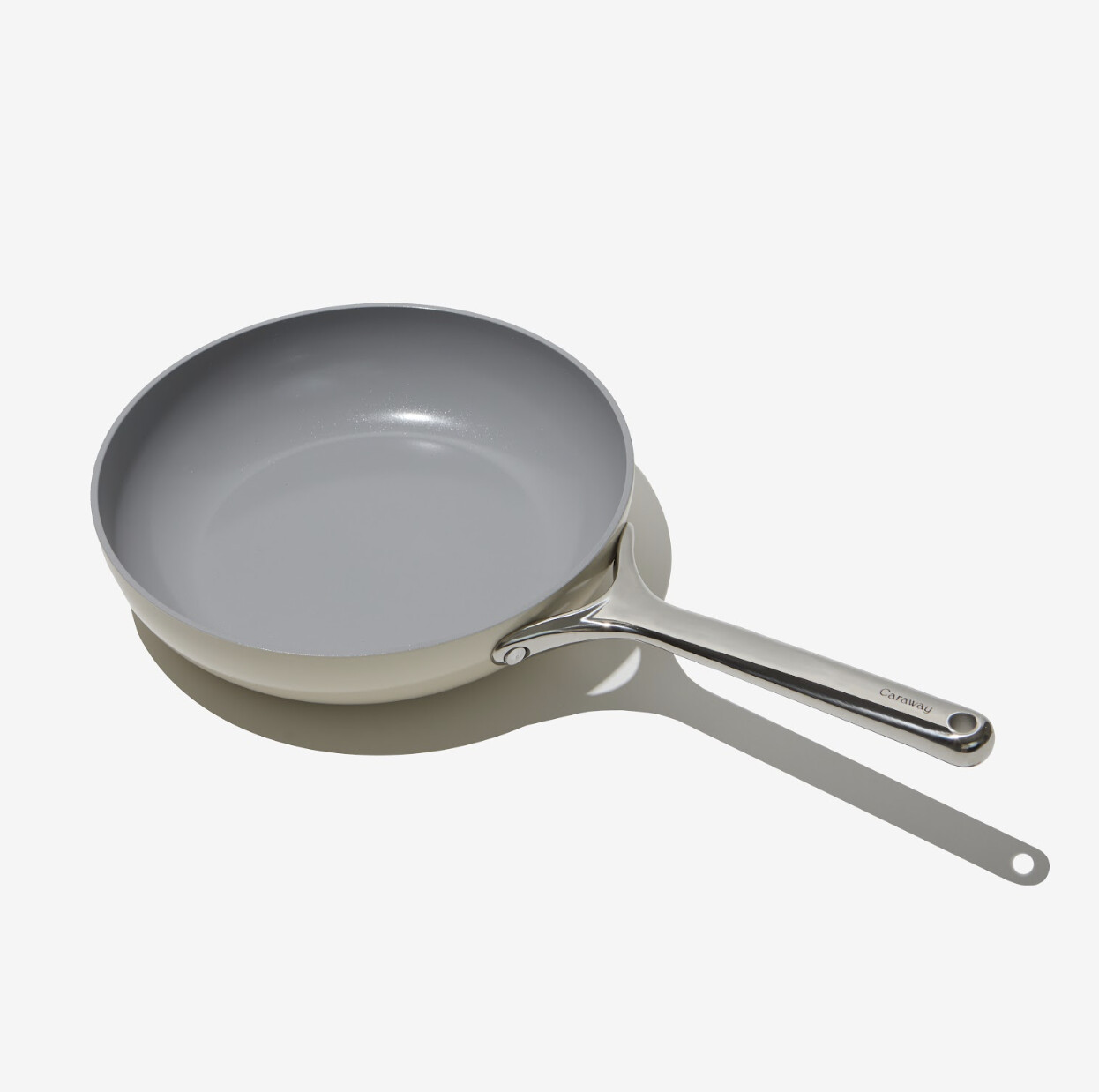 Caraway – Non-Stick Ceramic Fry Pan – $65 $95
Add a new tool to your kitchen lineup just in time for holiday cooking. The non-toxic ceramic coated interior ensures the only thing you're cooking up is delicious food. Since it's naturally non-stick, you can avoid using excess oil or butter so meals are cleaner and healthier.
Marc Jacobs – Sunglasses MJ 1045/S in Havana – $218 $272
These gorgeous, stylish sunnies are the perfect boost for your box. The chic oval black frames are a great every day option, while the tortoise shell Havana sunnies boast a unique yet timeless cat eye frame. No matter which you choose, you're sure to be styling all season long.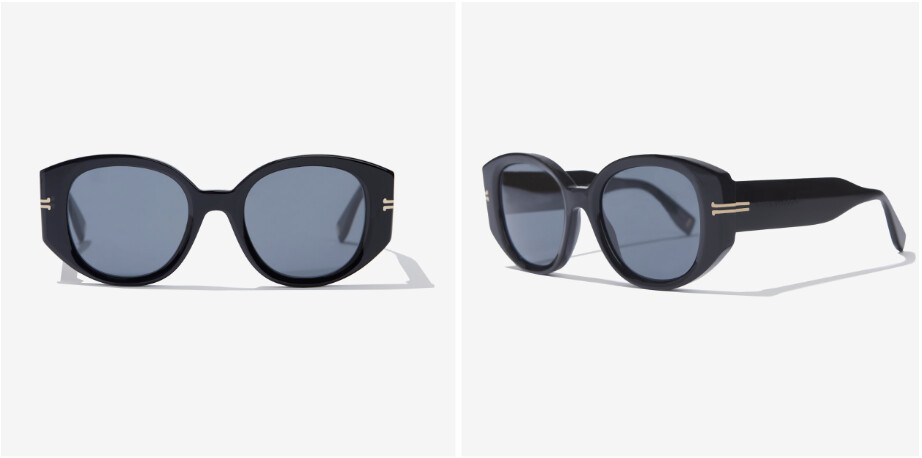 Marc Jacobs – Sunglasses MJ 1052/S in Black – $172 $214
These gorgeous, stylish sunnies are the perfect boost for your box. No matter which you choose, you're sure to be styling all season long.
Dr Dennis Gross Skincare – Vitamin C Lactic Oil-Free Radiant Moisturizer – $19 $72
If you're looking for a moisturizer that tackles visible signs of aging including fine lines, wrinkles, and hyperpigmentation, the holy grail ingredients in this skincare must-have will do the trick. Three forms of Vitamin C protect against free radical damage, while squalane strengthens the skin's moisture barrier. Beautiful, glowing skin is always in season!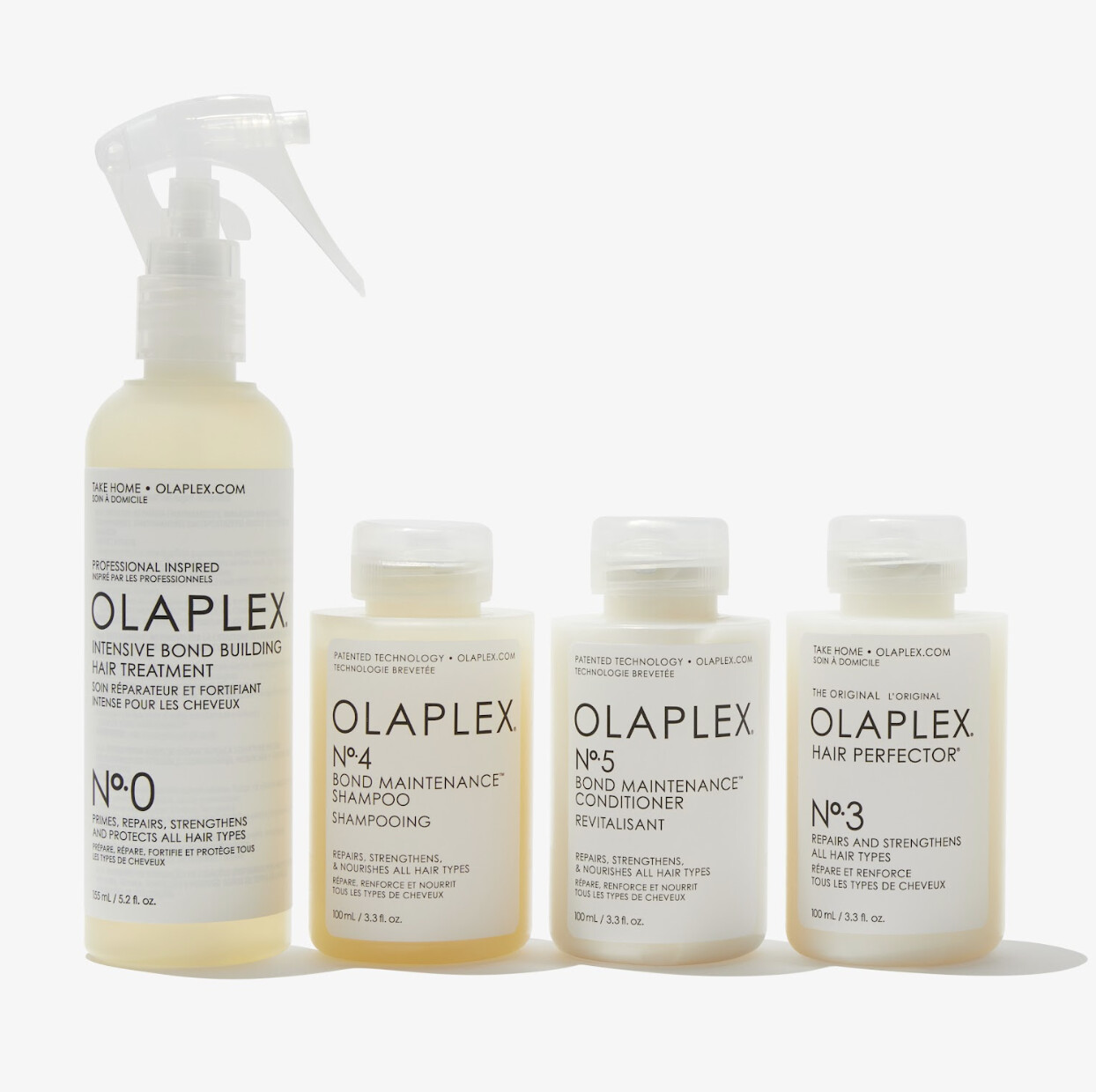 Olaplex – HAIR REPAIR TREATMENT KIT – $39 $62
This kit has literally everything you need to make sure every day is a good hair day. This comprehensive lineup is immediately effective when it comes to repairing damaged strands, complete with Olaplex's sophisticated bond building technology. It includes the Intensive Bond Building Treatment, Hair Perfector, and the Bond Maintenance Shampoo and Conditioner, to restore and revive your locks from the comfort of your home.
Michael Kors – Brown Logo Card Case – $48 $58
Keep your essentials safe and in one place, whether you're running errands or running through the airport. This card holder is crafted in the signature Michael Kors print, featuring four slots for your most used cards and ID.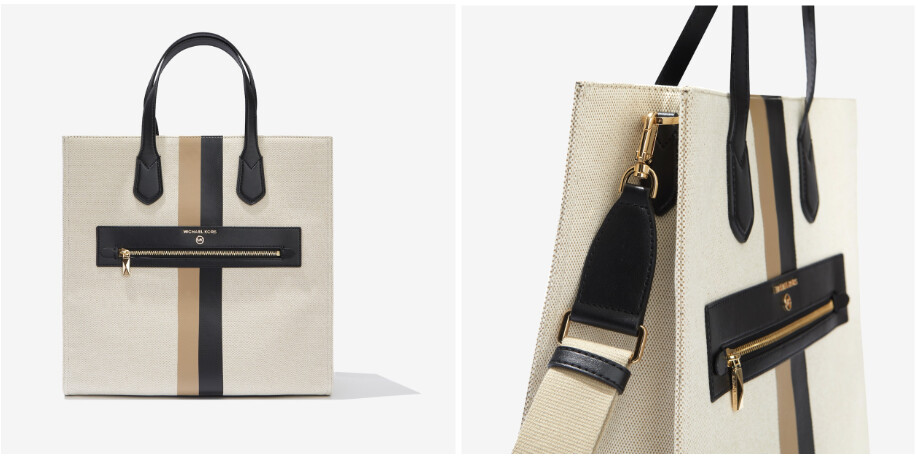 Michael Kors – Kempner Large North-South Canvas Tote Bag – $268 $298
This stylish bag is perfect for everyday use, or serves as a great travel bag. The neutral colors ensure it moves seamlessly from winter to summer. Multiple pockets help organize all your must-haves, and a magnetic closure ensures everything stays safely in place.

Stoney Clover Lane – Classic Duffel Bag in Noir, Sand, or Sapphire – $95 $208
Let the holiday travel begin! Whether you're in staycation mode, or use this as a carry on for a longer vay-k, this duffel comfortably holds all your essentials.
Murad® – Smooth + Replenish Set – $35 $75
Hello hydration, it's nice to meet you. This set comes complete with the AHA/BHA Exfoliating Cleanser, and the Nutrient-Charged Water Gel. The exfoliating cleanser opens hydration pathways, allowing the water gel to quickly and effectively deliver ultimate hydration to thirsty skin.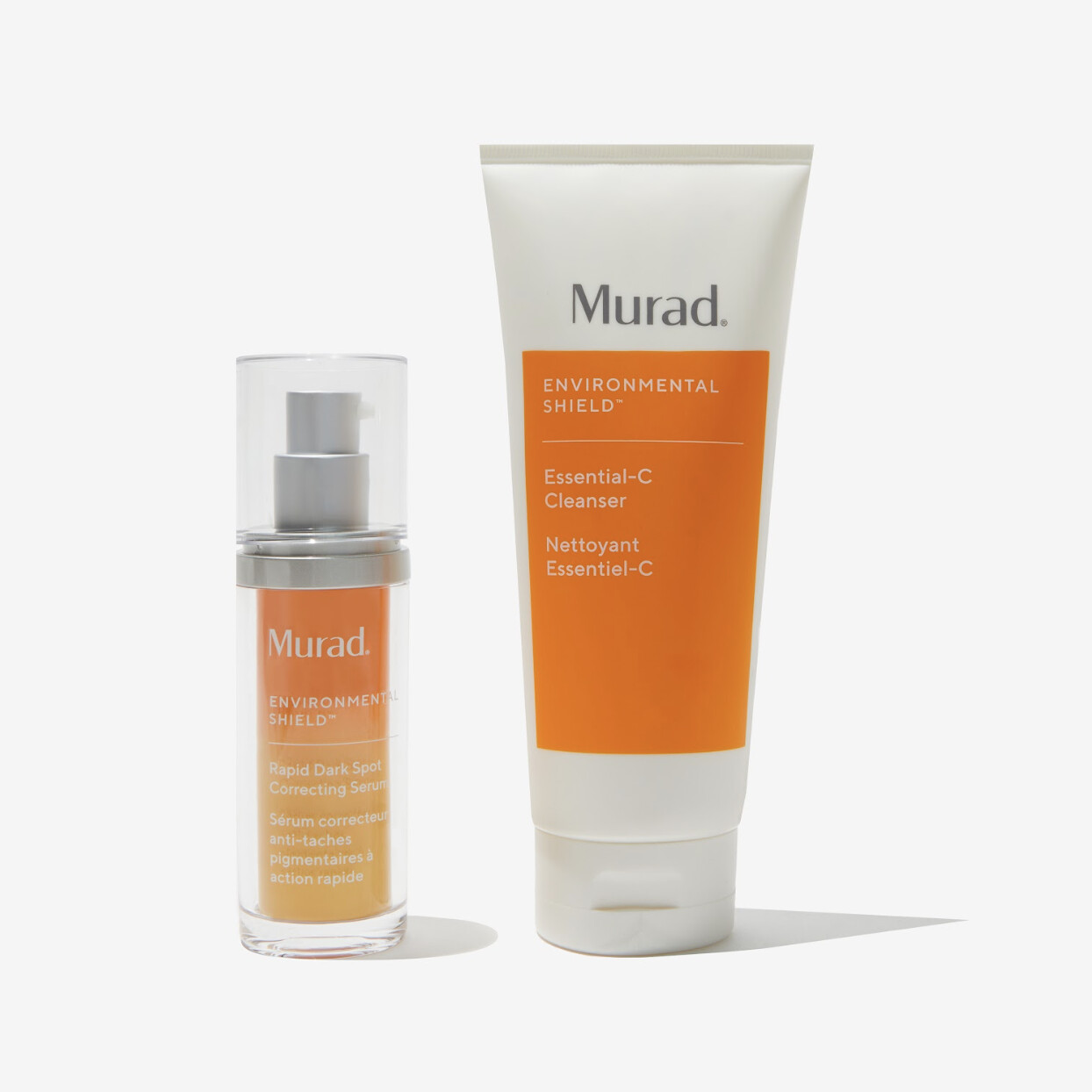 Murad® – Glow on Demand Set – $35 $78
If you want glowing skin and you want it now, this Glow on Demand Set from Murad is just what you need to revive and brighten dull skin. The set includes the Essential-C cleanser and Rapid Dark Spot Correcting Serum so you can jumpstart your upgraded skincare routine.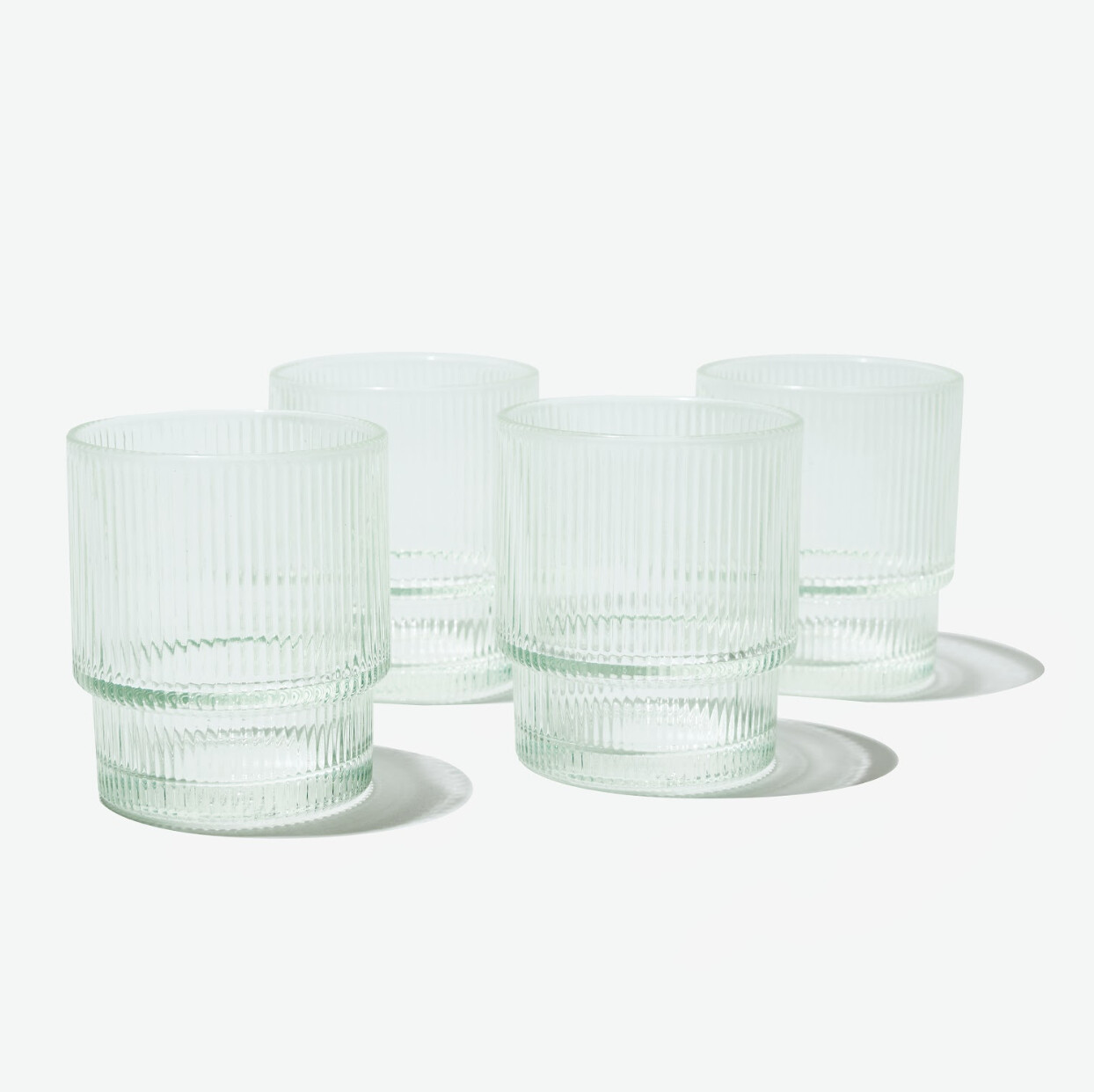 Jonathan Adler – Ribbed Glass Set (Green) (Set of 4) – $25 $70
You'll be sipping pretty with these beautiful ribbed glasses. The unique design and sturdy material make this a useful and stylish addition to your collection, and are perfect for everyday use or for entertaining friends and fam!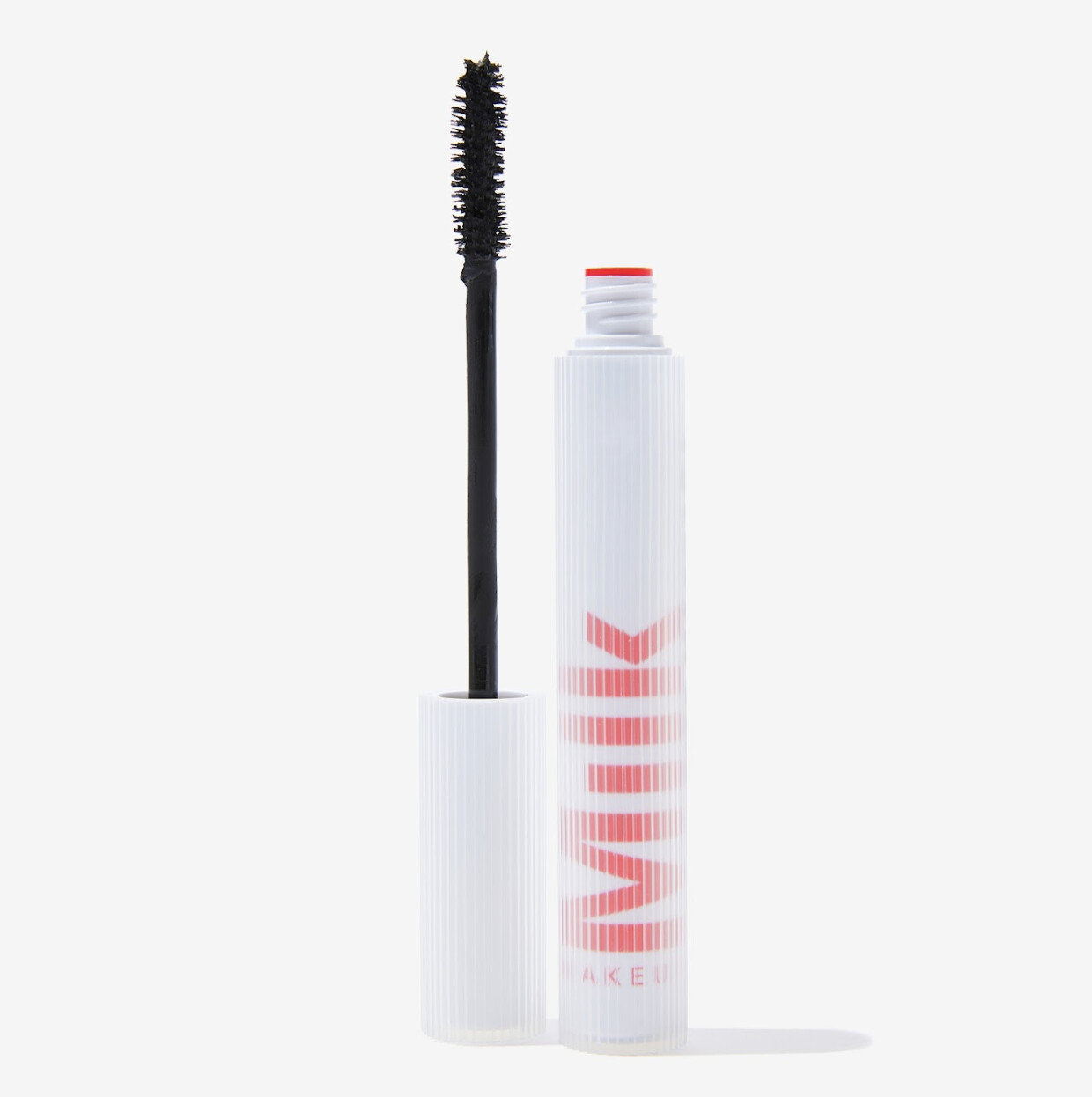 Milk Makeup – RISE Mascara – $12 $28
We don't have time for makeup that weighs us down while we're trying to go about our summer activities. This lightweight mascara is a powerhouse product, utilizing lash-lift technology and a combination of 93% natural ingredients that lift, lengthen, and condition.
---
We also have the FabFitFun Winter 2023 schedule! Customization, Add-ons, and Swaps schedule: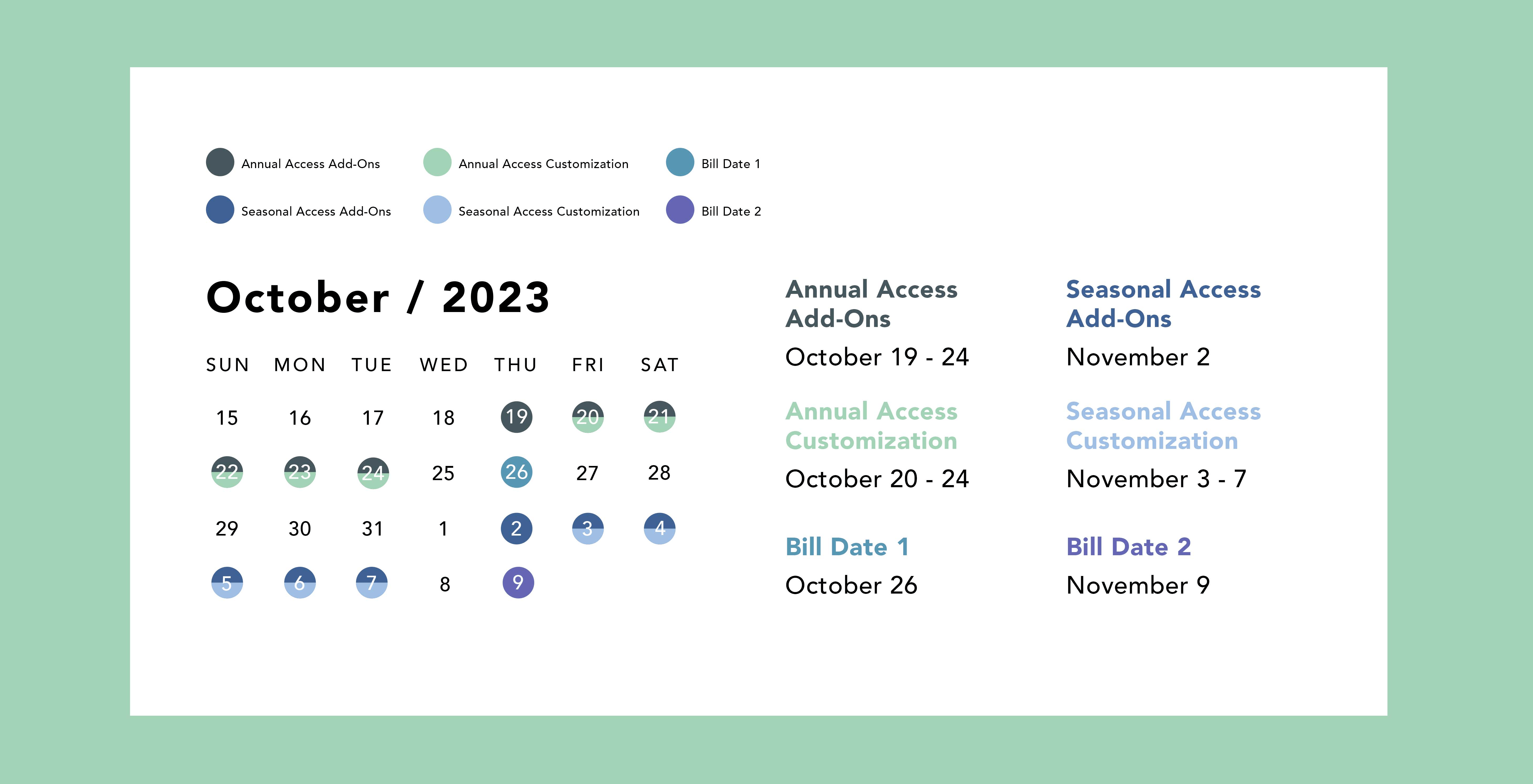 Add-Ons For All: All Members Winter Add-Ons begins November 2 and ends on November 7.
Seasonal Customization: Customization & Boost My Box & reFills open to seasonal members November 3 and ends on November 7.
All opening times are at 9am PT and all closing times are at 11:59 p.m. PT.  You can receive early access in the following ways:
Signing up for or upgrading to an Annual Membership
Having a military shipping address (APO, DPO, FPO)
FabFitFun Box is a quarterly women's subscription box that promises fabulous full-size beauty, fashion, and fitness items every quarter. Pick between quarterly or annual subscription, and get full-sized, premium products including makeup, skincare, fashion, wellness, and home decor! You can choose to customize your box every season (or buy add-ons), or keep everything as a surprise! Each season, FabFitFun partners with an amazing charity or organization to bring awareness to a worthy cause! Visit FabFitFun Box to find out more!