We have theme spoilers for the October 2023 Crafter, a craft subscription box that sends home decor projects and access to a digital workshop! Members can now choose their box frequency – monthly, bimonthly, or quarterly. Plus, get 6 starter box options to choose from when they join (plus 4 box swap options every month)!
DEAL: Get 25% off your first box with coupon code GETCREATIVE!
And this month's featured maker and workshop is…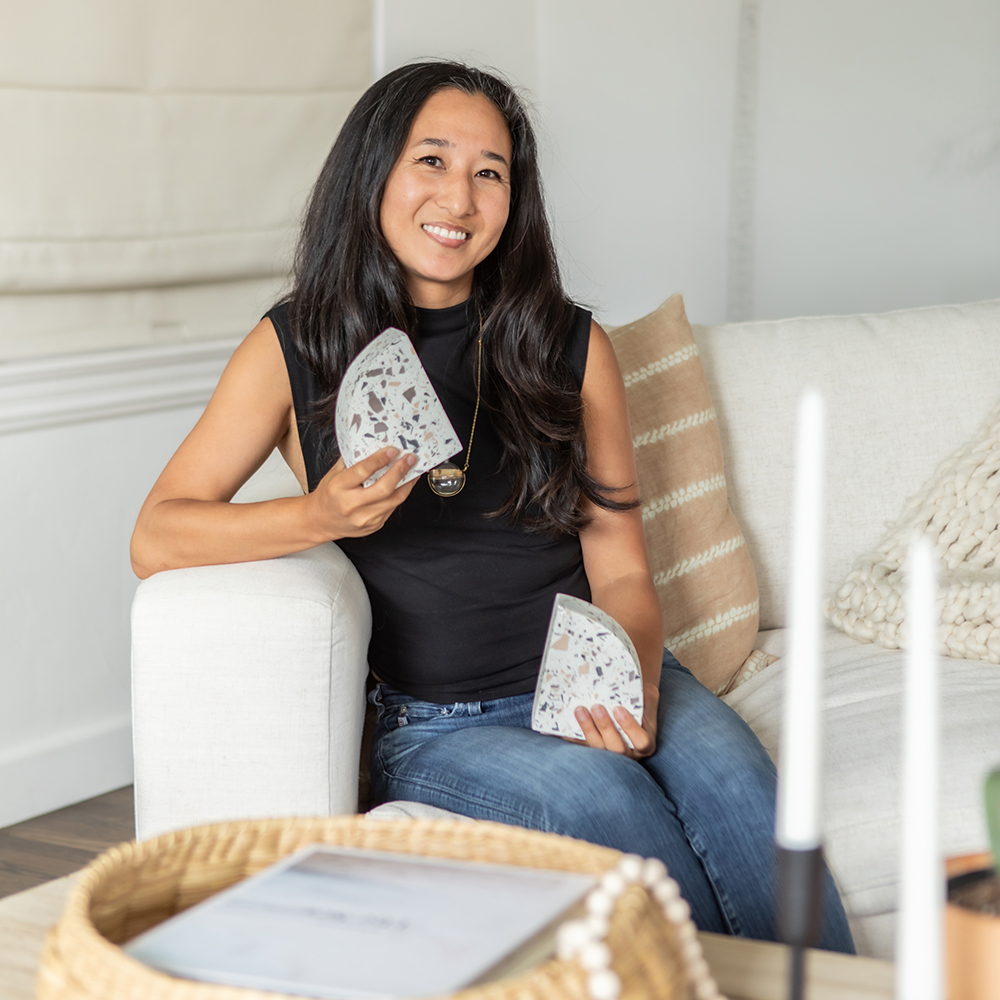 Terrazzo Bookends by Christie Lothrop
In this distinctive workshop, guided by Christie of MadPotters, you'll explore the art of terrazzo, crafting one-of-a-kind bookends that blend pristine white concrete with lively and vibrant hues. Uncover the magic behind cement terrazzo as Christie demonstrates the process, from crafting unique terrazzo chips to molding and curing, and finally, the rewarding steps of sanding and polishing to reveal the beautiful pops of color. With step-by-step instructions and Christie's expert insights, you'll transform raw materials into stunning terrazzo bookends that enhance your decor and showcase your creative flair.
Here's a sneak peek:
Crafter is a subscription box for people who love to make. It has brought together experienced makers and has asked them to curate a unique box of tools and materials to build something beautiful. For $65 a month, you will receive everything you need to make something new and an online workshop will help you along the way. Also, every month is not only a different project, but a different craft altogether!