The 2023 Harry Potter Jelly Belly Advent Calendar is available now! This calendar is $29.84, and will include 24 jelly bean surprise behind each door!
Embark on a magical journey this festive season with this Christmas 2023 Jumbo Harry Potter Advent Calendar! Measuring a striking 14 inches, it promises not just a holiday countdown, but a daily delve into the enchanting universe of wizards and witches. As you eagerly anticipate Christmas, unravel a delightful combination of a thought-provoking Harry Potter trivia question and an individual bag of flavorful Jelly Belly jelly beans each day. Crafted with care, this Advent Calendar is more than a daily treat; it's an experience, a quiz, and a centerpiece, all rolled into one festive box.
This calendar features: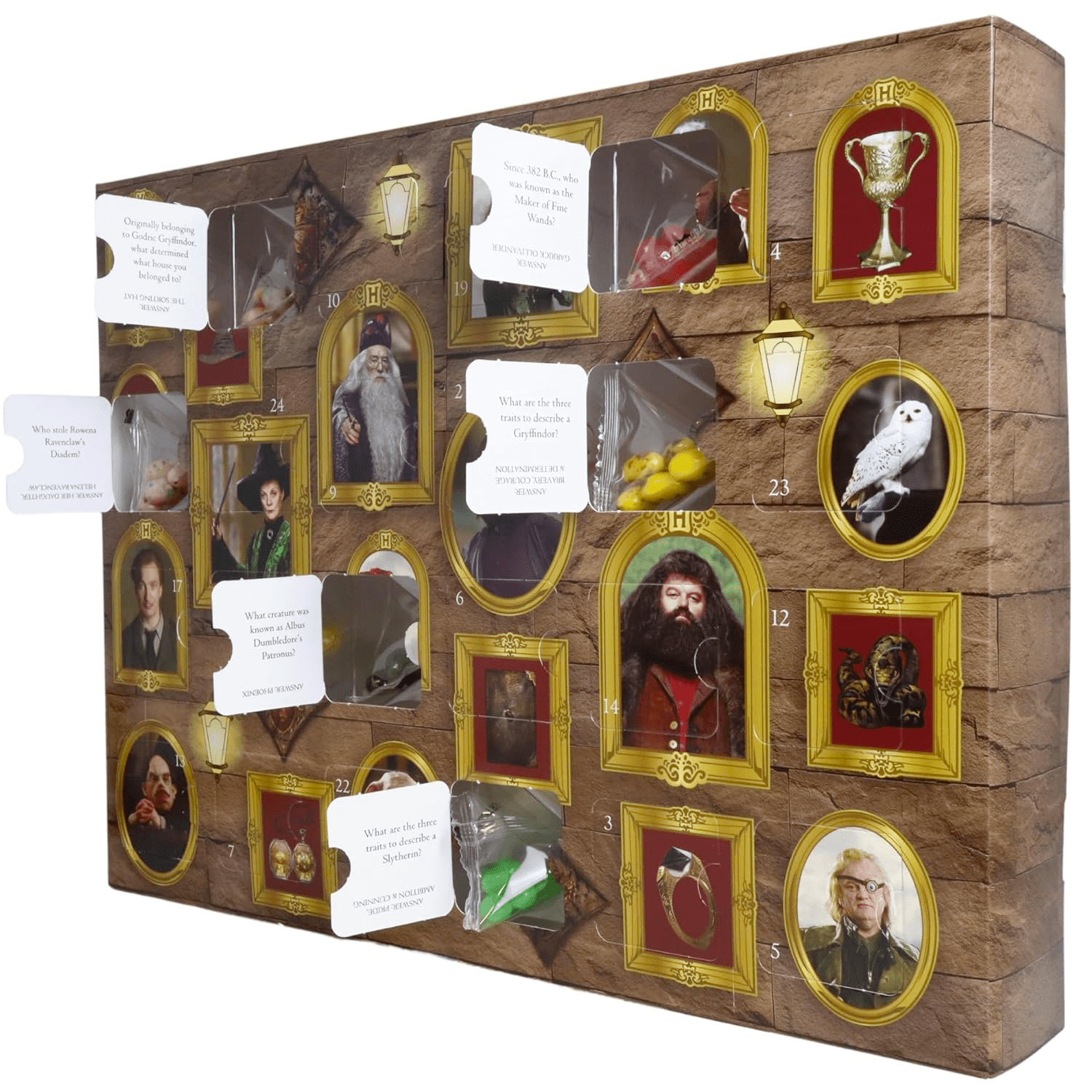 COUNTDOWN TO CHRISTMAS Dive into the world of Harry Potter with a daily festive countdown, making your wait for Christmas 2023 enchanting.
JUMBO SIZE Measuring at 14 inches, this Advent Calendar stands out, becoming a prominent part of your holiday decor.
JELLY BEANS Behind every door hides an individual bag of Jelly Belly jelly beans, offering a sweet surprise each day.
TRIVIA QUESTIONS Each of the 24 doors challenges fans with a unique Harry Potter trivia question, perfect for enthusiasts of all ages.
HARRY POTTER LOVERS Crafted with attention to detail, this Advent Calendar not only offers treats and trivia but also enhances the festive ambiance of any room.
Are you getting the Harry Potter Jelly Belly Advent Calendar? You can check out other Harry Potter Calendars here!
Looking for even more advent calendars? Check out all our posts on Advent Calendars or find more on Amazon, or see the list of Advent Calendars in the directory!