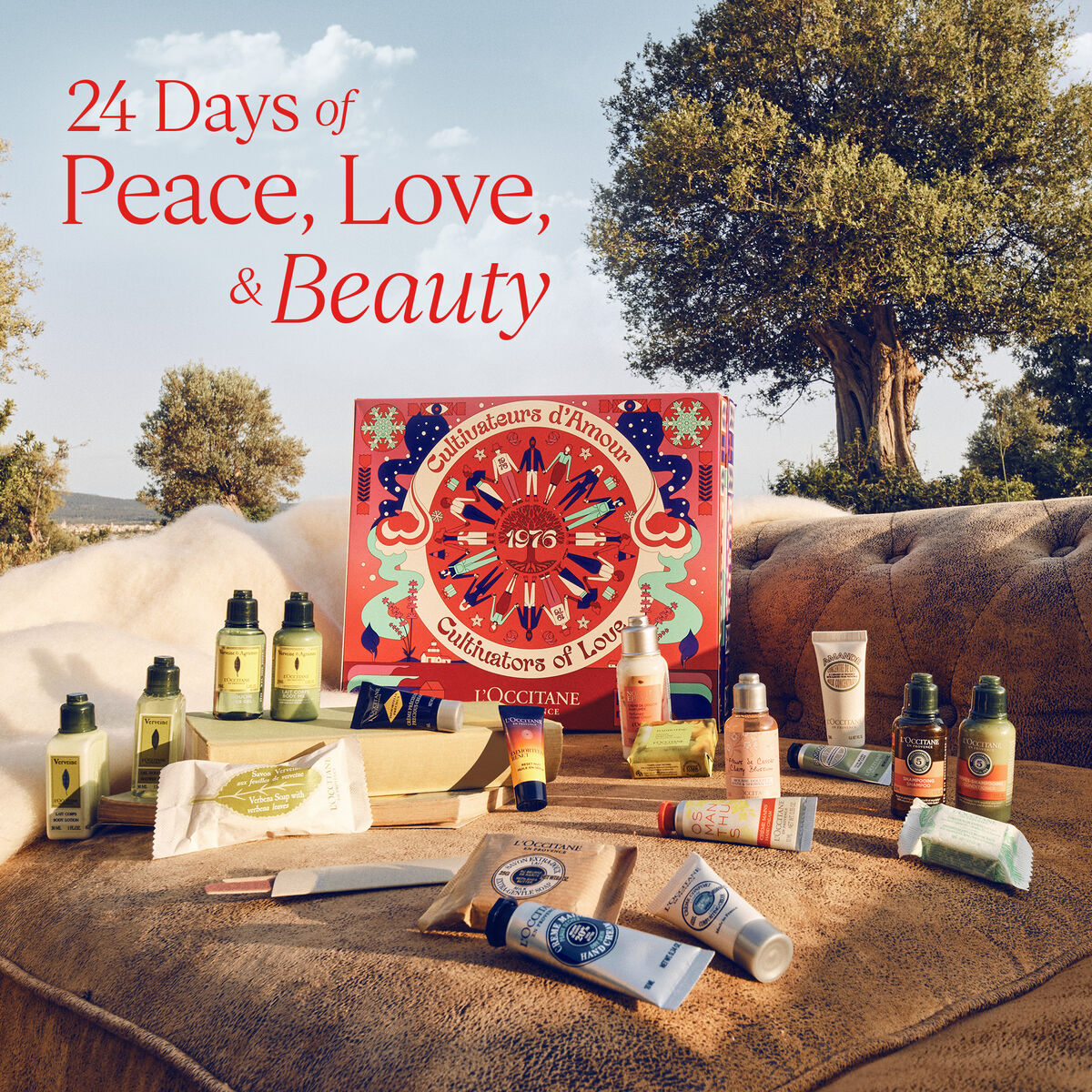 L'Occitane 2023 Classic Cultivators of Love Beauty Advent Calendar is available now! This calendar is $80 ($115 value) + shipping.
Delight in travel-sized classics, including nourishing Shea Butter Hand Cream, Verbena Shower Gel, Immortelle Divine Cream, limited editions and more. Cultivators of Love Advent Calendar | L'Occitane en Provence
The Classic Beauty Advent Calendar includes: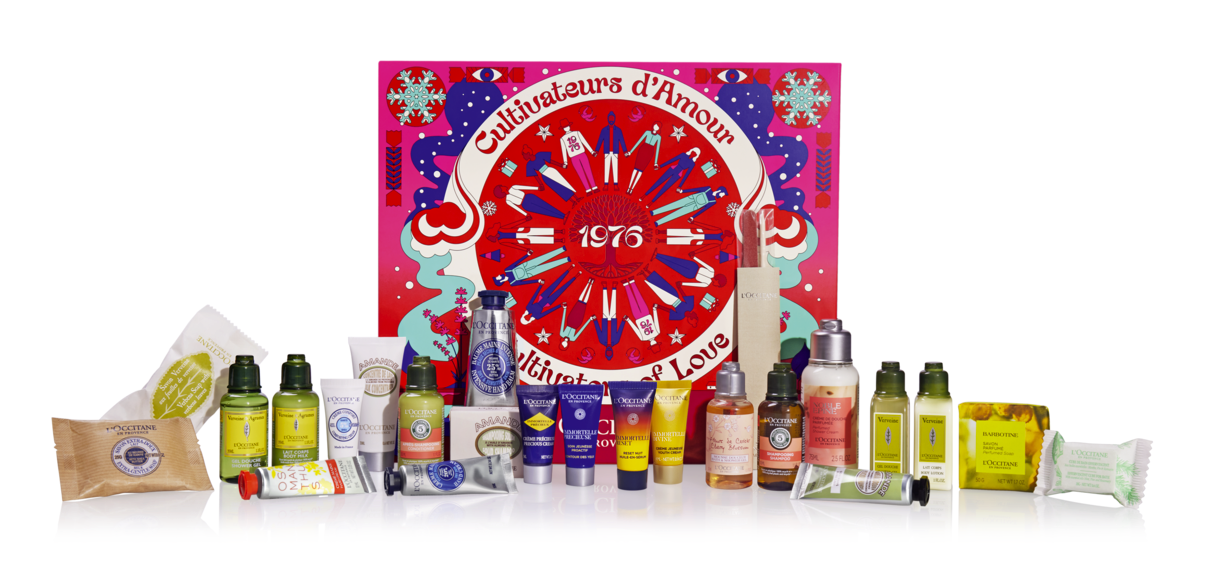 Noble Epine Shower Cream 75ml
Shea Intense Hand Balm 50ml
Immortelle Precious Eye Balm 4ml
Citrus Verbena Body Lotion 35ml
Cherry Blossom Bath & Shower Gel 35ml
Verbena Shower Gel 30ml
Overnight Reset Serum 5ml
Osmanthus Hand Cream 10ml
Shea Light Comforting Cream 5ml
Verbena Leaf Soap 25g
Nail File
Shea Butter Hand Cream 10ml
Almond Milk Concentrate 20ml
Immortelle Precious Cream 5ml
Bath Cube
Shea Milk Extra Gentle Soap 25g
Citrus Verbena Shower Gel 35ml
Barbotine Scented Soap 50g
Almond Solid Shampoo 30g
Immortelle Divine Cream 4ml
Almond Delicious Hands 10ml
Intense Repairing Conditioner 35ml
Verbena Body Lotion 30ml
Intense Repairing Shampoo 35ml
Check out the 2023 L'Occitane Premium Beauty Advent Calendar spoilers here!
Looking for even more advent calendars? Check out all our posts on Advent Calendars or find more on Amazon, or see the list of Advent Calendars in the directory!